Casalgrande Padana
INTRODUCES
Brickworks Muretto and Petra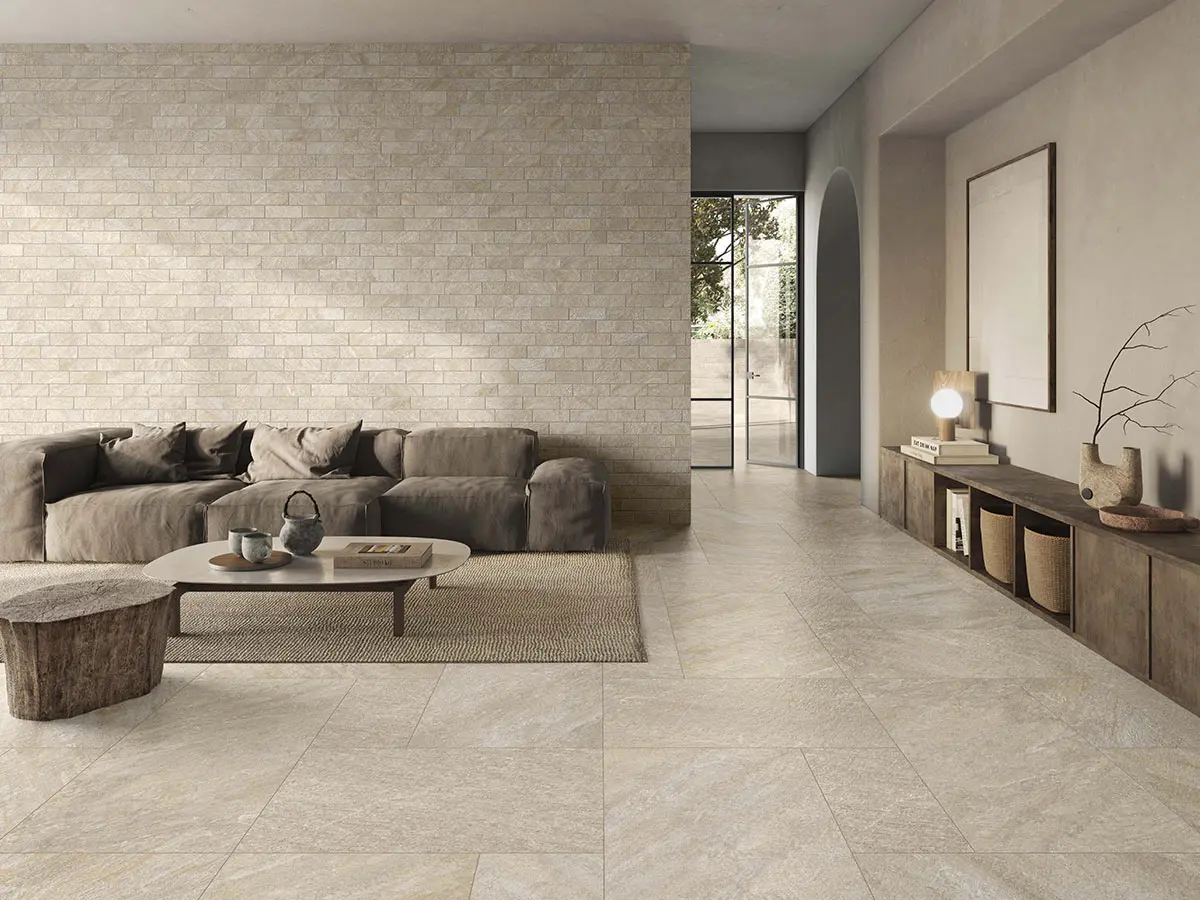 Creating a sleek, contemporary feel with Brickworks Muretto and Petra brick effect porcelain stoneware tiles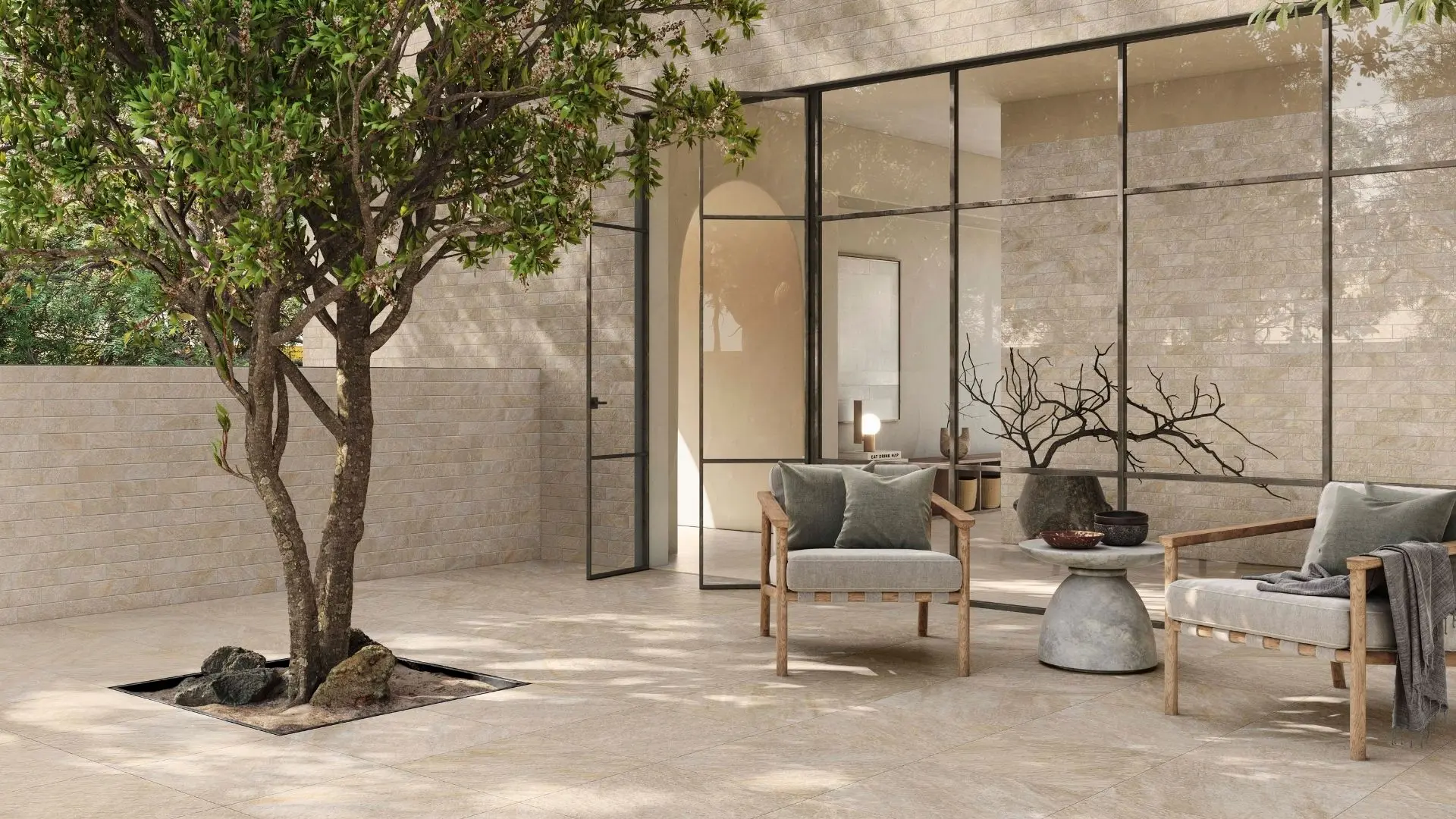 Porcelain stoneware decorative tiles allow you to bring a wall to life and make a living room more elegant, a bedroom more refined, a bathroom more modern, and a kitchen more rustic chic.
Muretto brick effect decorative tiles
Six colours (Bianco, Calce, Grigio, Lava, Nero, and Mattone), a natural finish, and delicate shades make the Muretto collection of decorative tiles a versatile and creative solution both indoors and out. These tiles measure 8.25x25 cm and can be laid horizontally, vertically, in a straight or staggered pattern (typical in bricklaying).
Brick and stone effect tiles, wooden beam ceilings, light walls, wooden furniture, and a masonry kitchen are the distinctive features of a rustic-style home. The decorative tiles from the new Muretto collection add character and appeal to any setting. They go well with any material and virtually any other concrete-effect, wood-effect, stone-effect, marble-effect or metal-effect collection from Casalgrande Padana's wide range.
A half wall with tone on tone Muretto tiles in a white room can create an open space with an urban vibe that enhances its brightness and composition. The perfect interpretation of contemporary living.
Muretto decorative tiles are incredibly wear-resistant, making them suitable for any wall, even outdoor walls.
Petra stone effect decorative tiles
The new Petra collection of stone effect decorative tiles features earthy and sandy veinings and combine quartzite's natural beauty with porcelain stoneware's resistance and versatility. This collection evokes construction methods of the past, recreating stone's hues and structures and adding a classy touch and continuity between interiors and exteriors. An accent wall with stone effect decorative tiles creates a play of natural and artificial light, creating different shadows and depth. This way, it adds a rustic-chic touch with a solid aesthetic impact both indoors and out.
Casalgrande Padana's stone effect decorative tiles adapt to a vast array of styles, adding personality to any space. The charm of stone and the reliability of Casalgrande Padana porcelain stoneware ensure innovative, high-performance solutions. That's why these tiles are ideal for façades, outdoor walls, terraces, balconies, patios, and small garden areas. But they're also perfect for indoor public places, such as shops, restaurants, hotels, and wellness areas.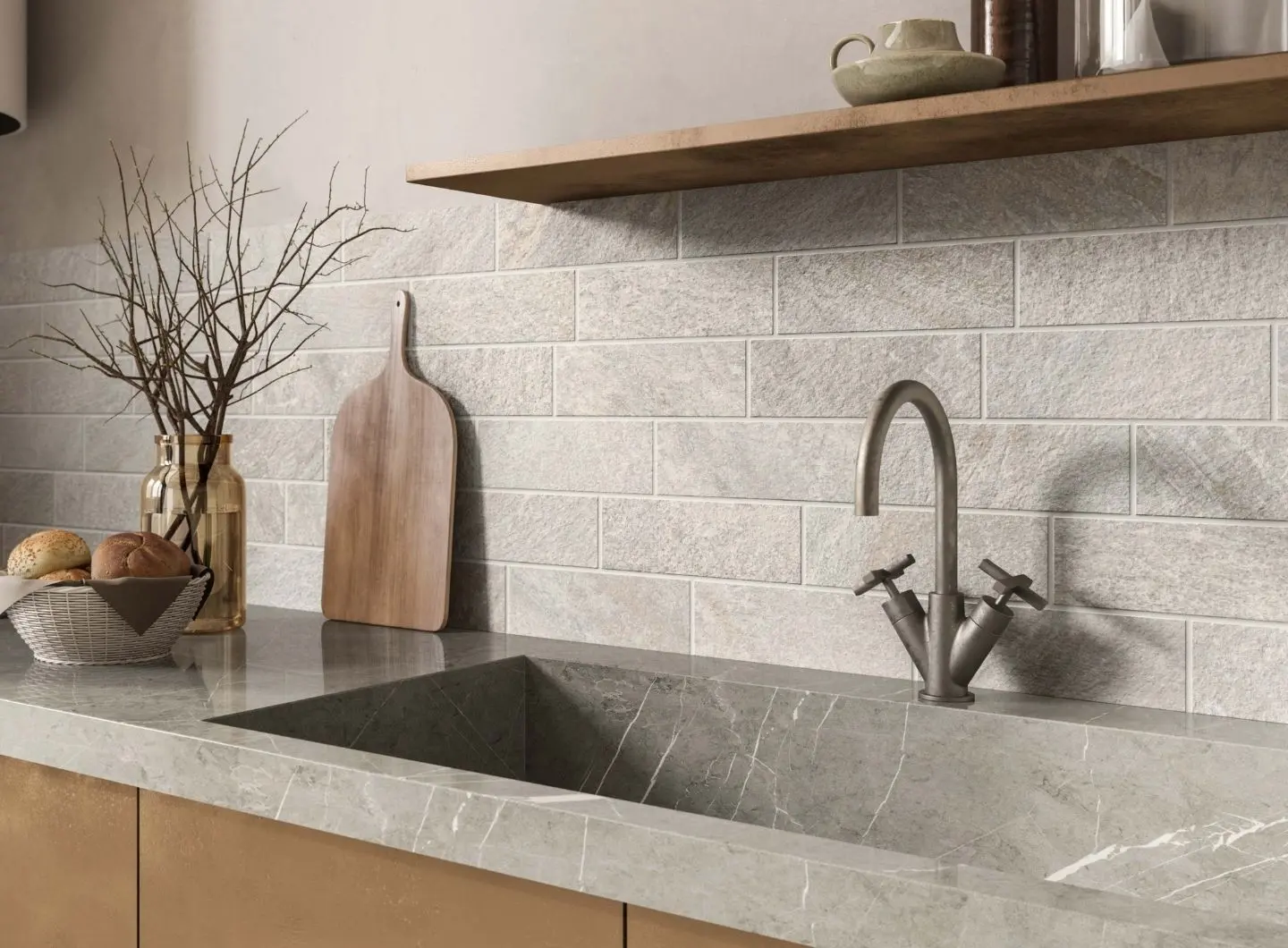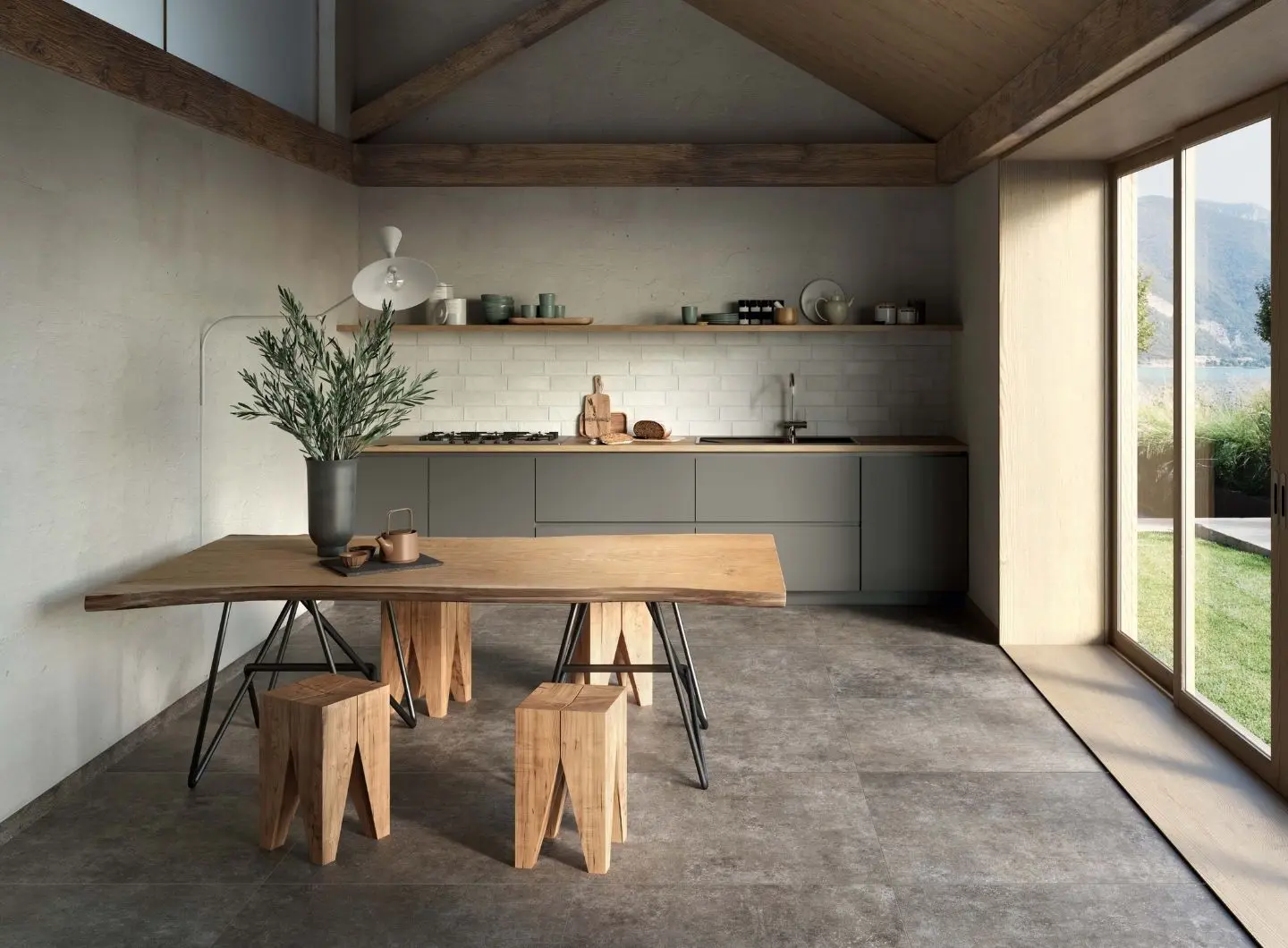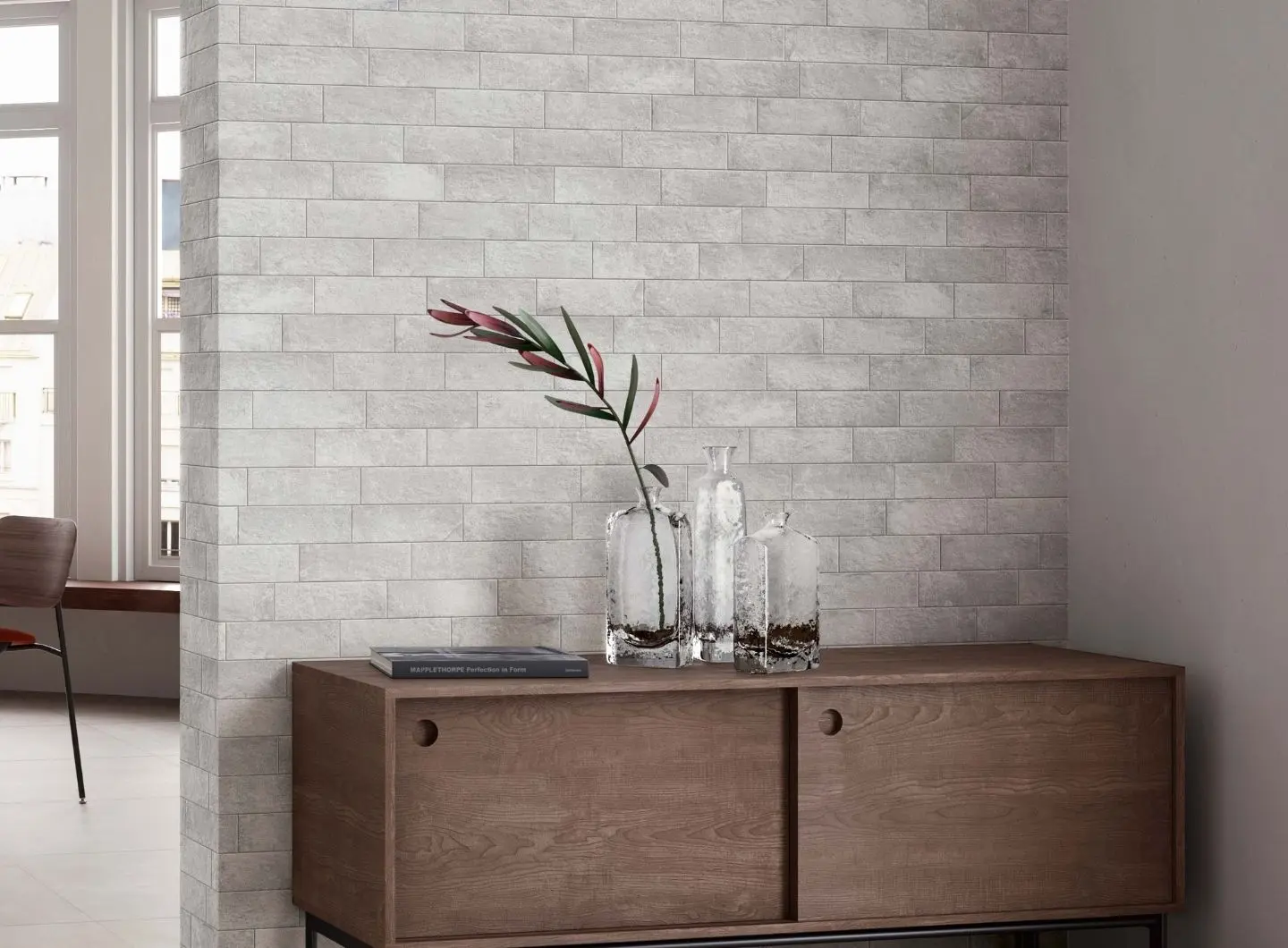 BRAND SELECTION
OUR PRODUCTS