Casalgrande Padana
INTRODUCES
Metropolis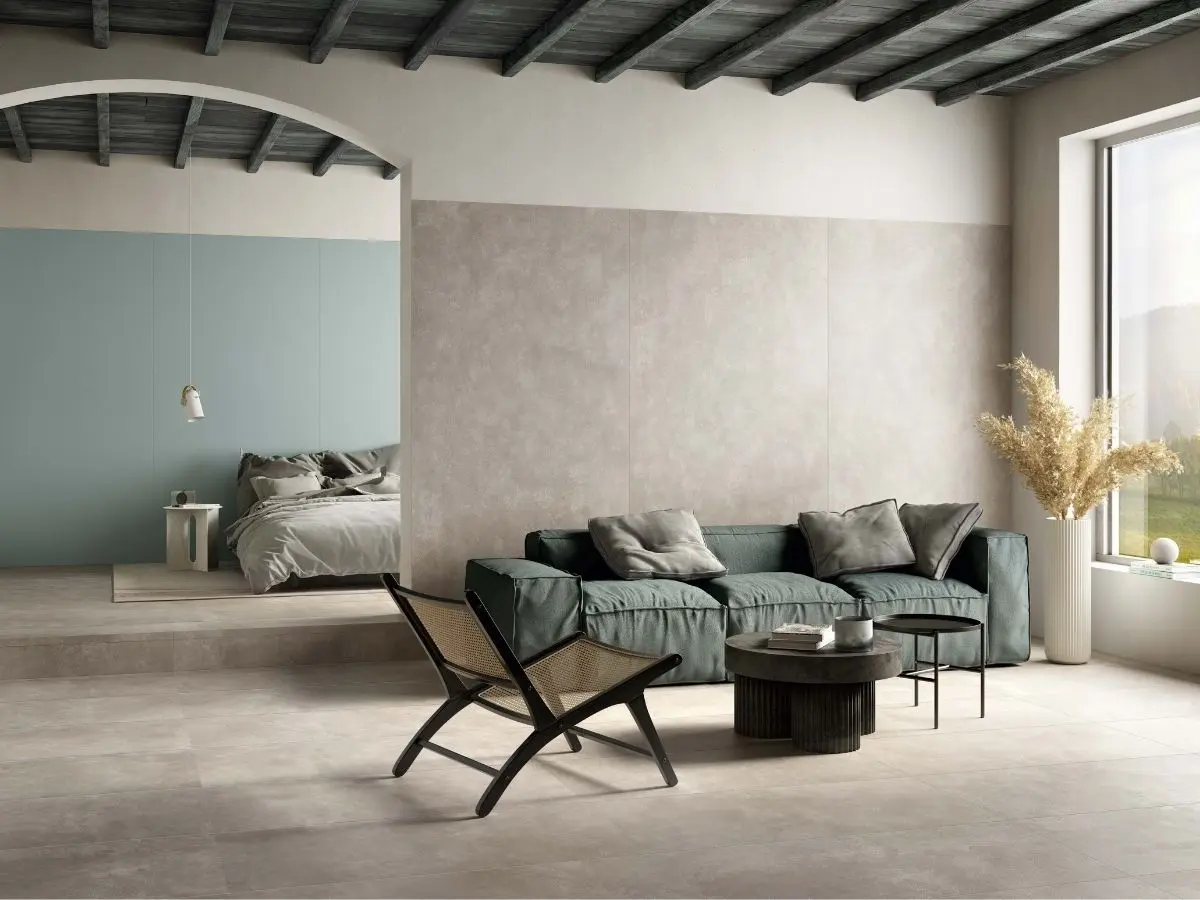 Austere, minimal, chic and an emblem of modernity, concrete is given a different, contemporary interpretation in Metropolis, the new stoneware collection by Casalgrande Padana.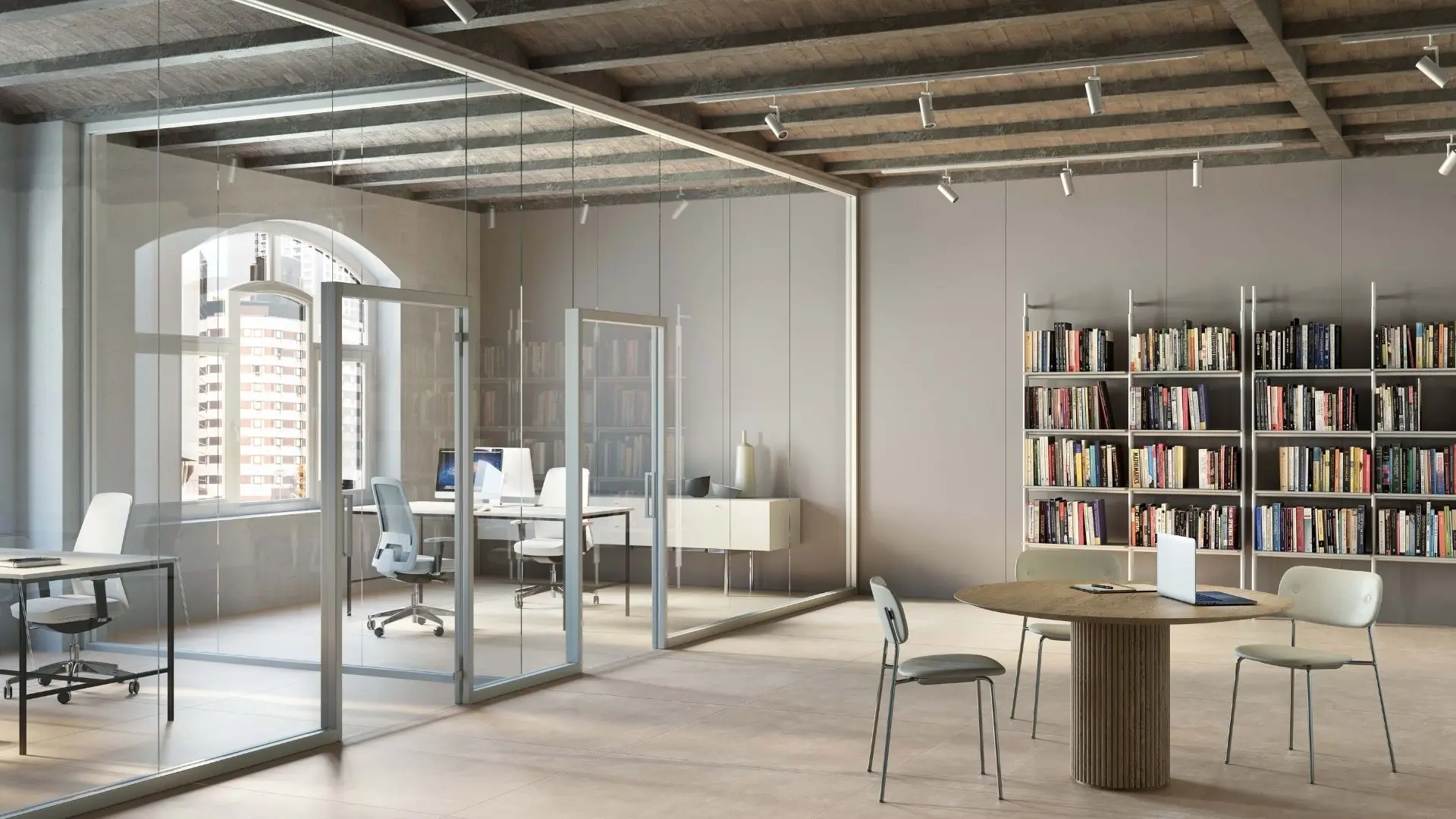 A modern, decorative effective, thanks to a versatile, flexible collection of porcelain stoneware tiles designed to meet the needs of contemporary living spaces; delicate accents of light delve into fluid surfaces in neutral shades, where the essential nature of the material and the soft colour variants bring functional, elegant appeal to the Metropolis concrete-effect tiles.
The result of a careful selection of natural raw materials, on-going research and experimentation and advanced manufacturing techniques, Metropolis is produced in 8 different shades (Almond, Graphite, Greige, Grey, Mud, Sand, Silver and White), in a natural surface and a non-slip surface for outdoors.
Squared and rectified, the concrete-effect porcelain stoneware tiles in the Metropolis collection come in eight different formats (from the classic 30x60 cm and 45x90 cm, to the large 60x60 cm, 60x120 cm, 90x90 cm, 120x120 cm and 120x278 cm sizes) and in four different thicknesses (from the thin 6.5 mm to the classic 9 mm and 10 mm, as well as an extra-thick 20 mm version for laying outdoors). The collection is enriched with a series of 30x30 cm mosaics with 5x5cm or 5x15cm tesserae.
Traditionally known as a building element, thanks to its practical appeal and versatility, concrete has today become a design element that can be used for tiling all kinds of surfaces, both indoors and outdoors. Through the new porcelain stoneware collection Metropolis, Casalgrande Padana offers a new slant on the contemporary nature of concrete, creating original surfaces with a striking visual impact, able to offer designers endless potential for expression.
This is a collection that goes beyond the modular tile concept, towards the design of continuous, fluid spaces: thanks to the "rectification" process (in which the edges of the tiles are perfectly squared) and the large formats, a sense of visual continuity can be created throughout settings by laying the tiles with joints reduced to a minimum or barely perceptible, while the 6.5 mm thickness allows for endless style options, such as coverings for walls, backdrops, shelves, worktops, tables or wall-hung elements.
The natural surface for indoors and the non-slip surface for outdoors make it possible to create interesting total-look effects, and thanks to the 20 mm thickness, the Metropolis concrete-effective stoneware tiles can also be laid outdoors: both with glue on screed, guaranteeing excellent load resistance, and dry directly on sand, gravel or grassy, thus obtaining flooring that can be walked on immediately. Another possibility is raised laying on polypropylene supports, so that – even for outdoor flooring – electrical and plumbing systems can be housed in the gap under the floor.
The excellent technical performance, and the material texture that feels similar to concrete, offer designers impressive options to express their creativity, allowing for customised application solutions for various types of projects, ranging from residential buildings to large commercial surfaces, as well as public buildings, urban furnishings and the restoration of existing buildings.
This simple, versatile, richly expressive stoneware collection is able to give a strong identity to settings, for a welcoming, original, exclusive or more casual result, ready to interpret the evolving needs of the new millennium and its people.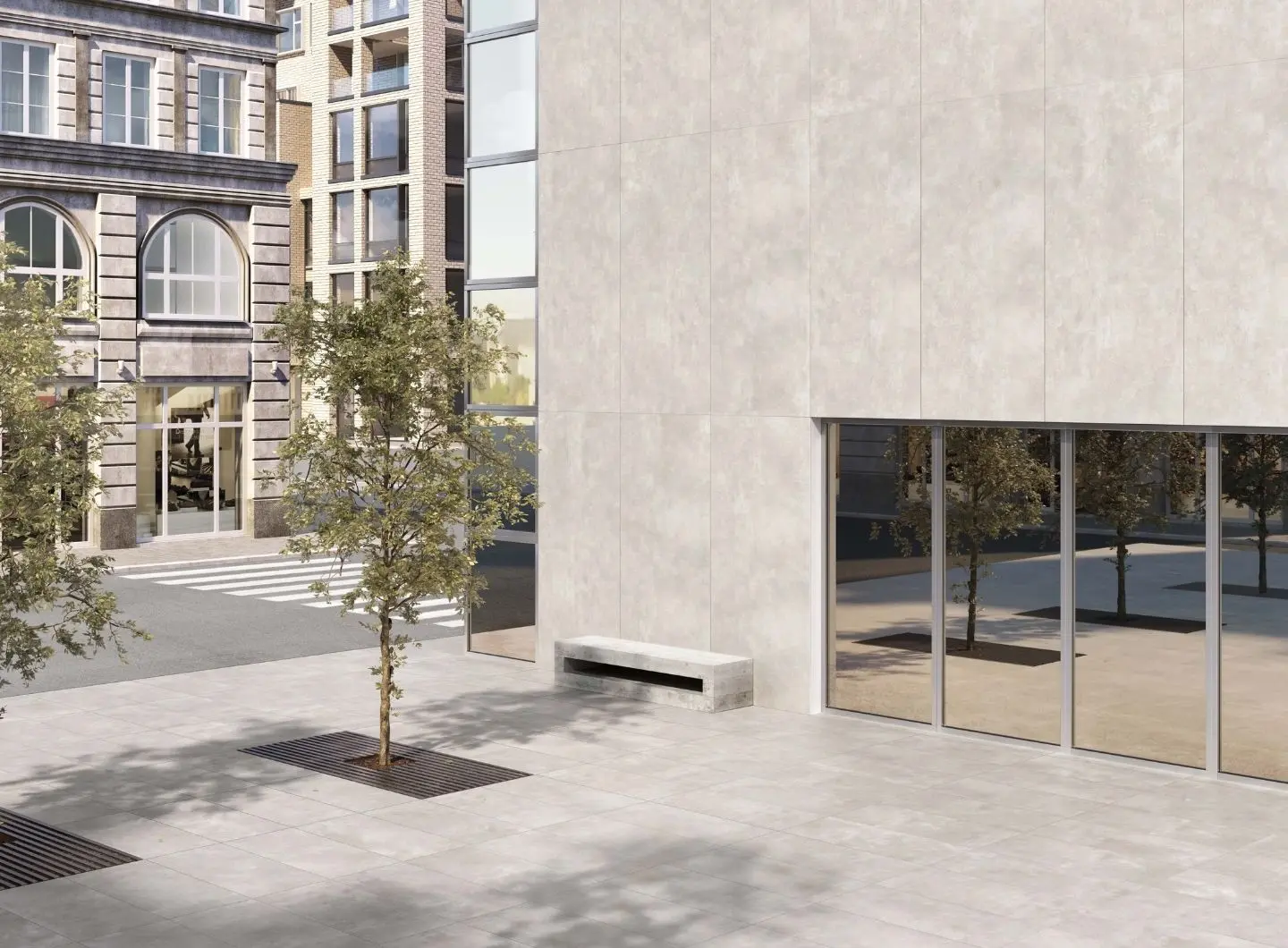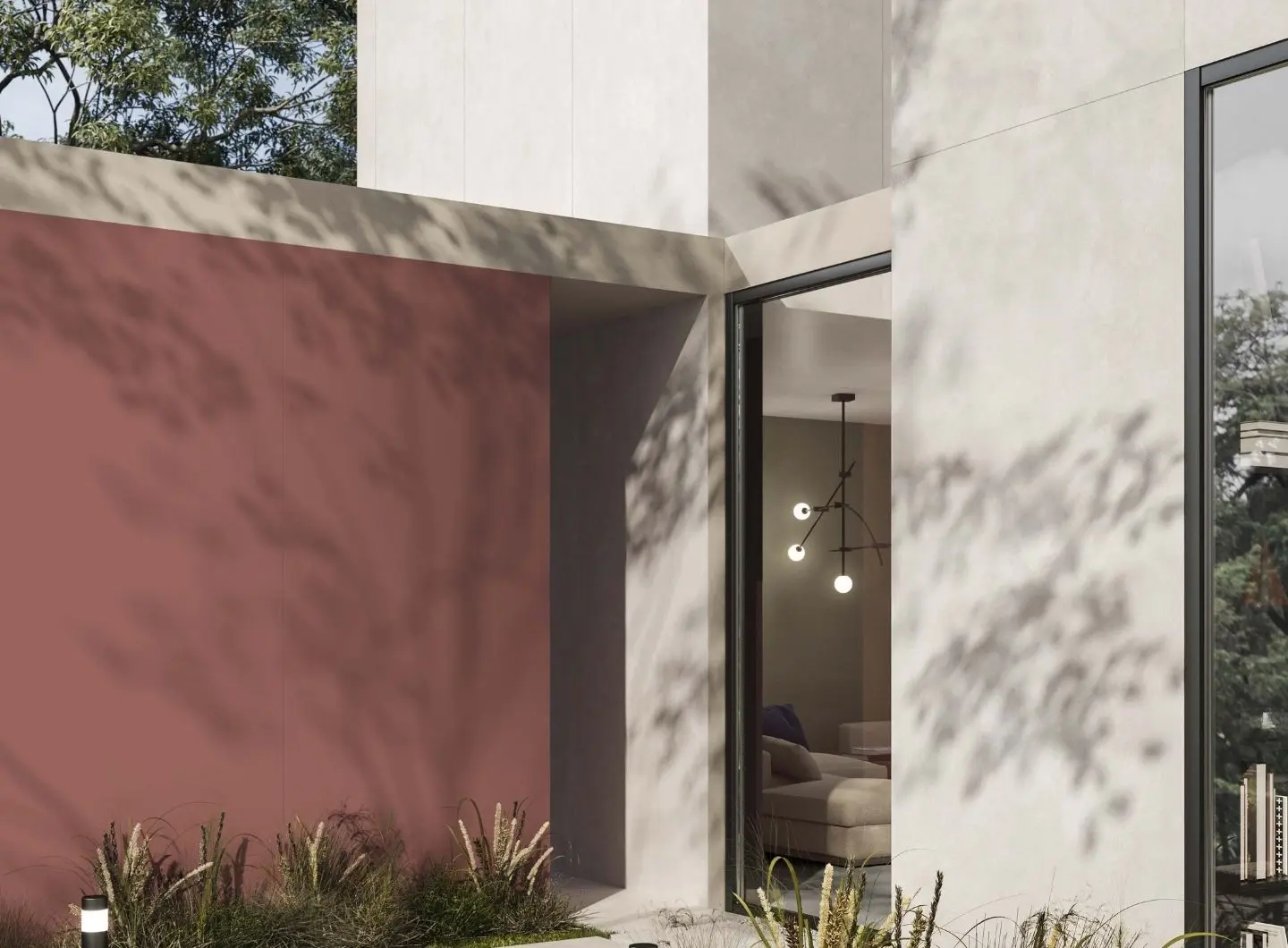 BRAND SELECTION
OUR PRODUCTS