Casalgrande Padana
INTRODUCES
English Wood
Collection : English Wood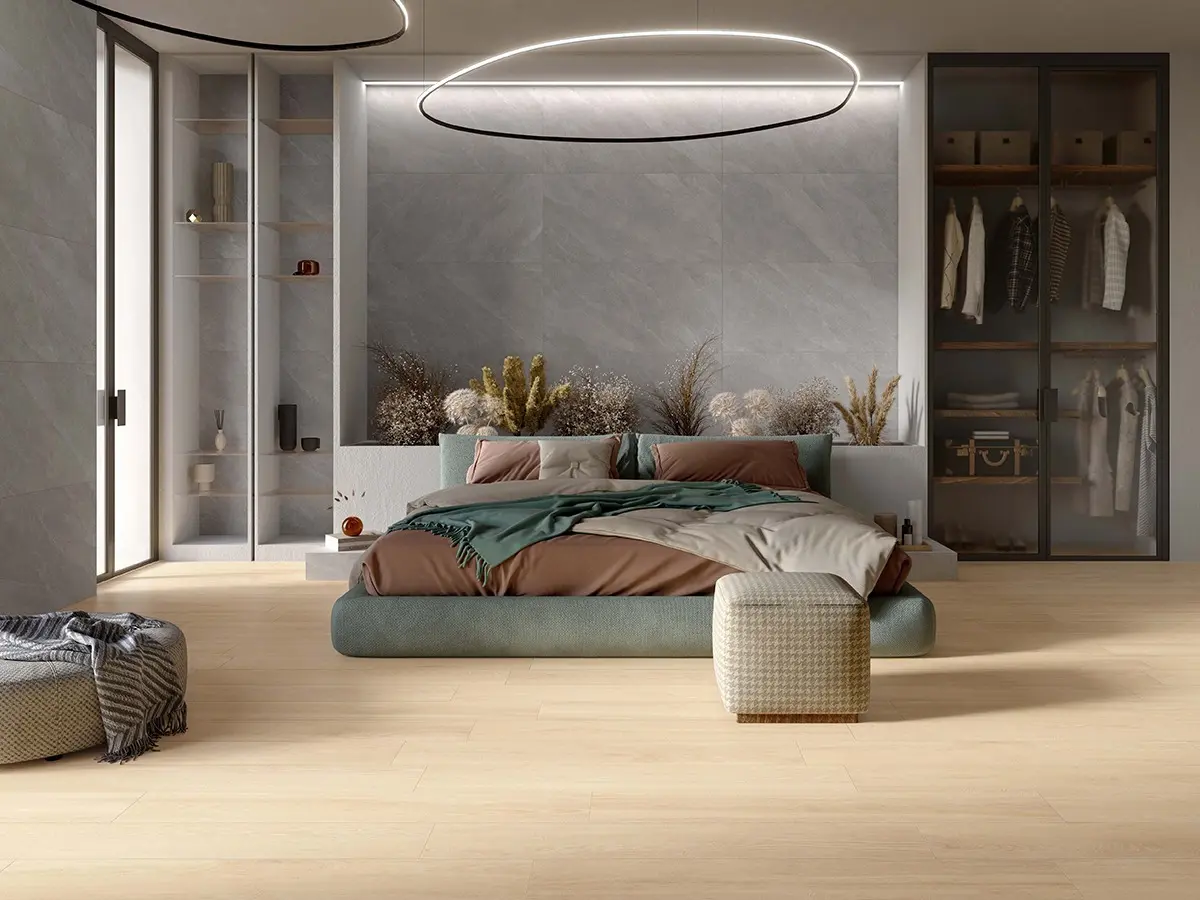 English Wood is Casalgrande Padana's new pickled oak-effect porcelain stoneware tile collection resulting from the company's long tradition of research and experimentation.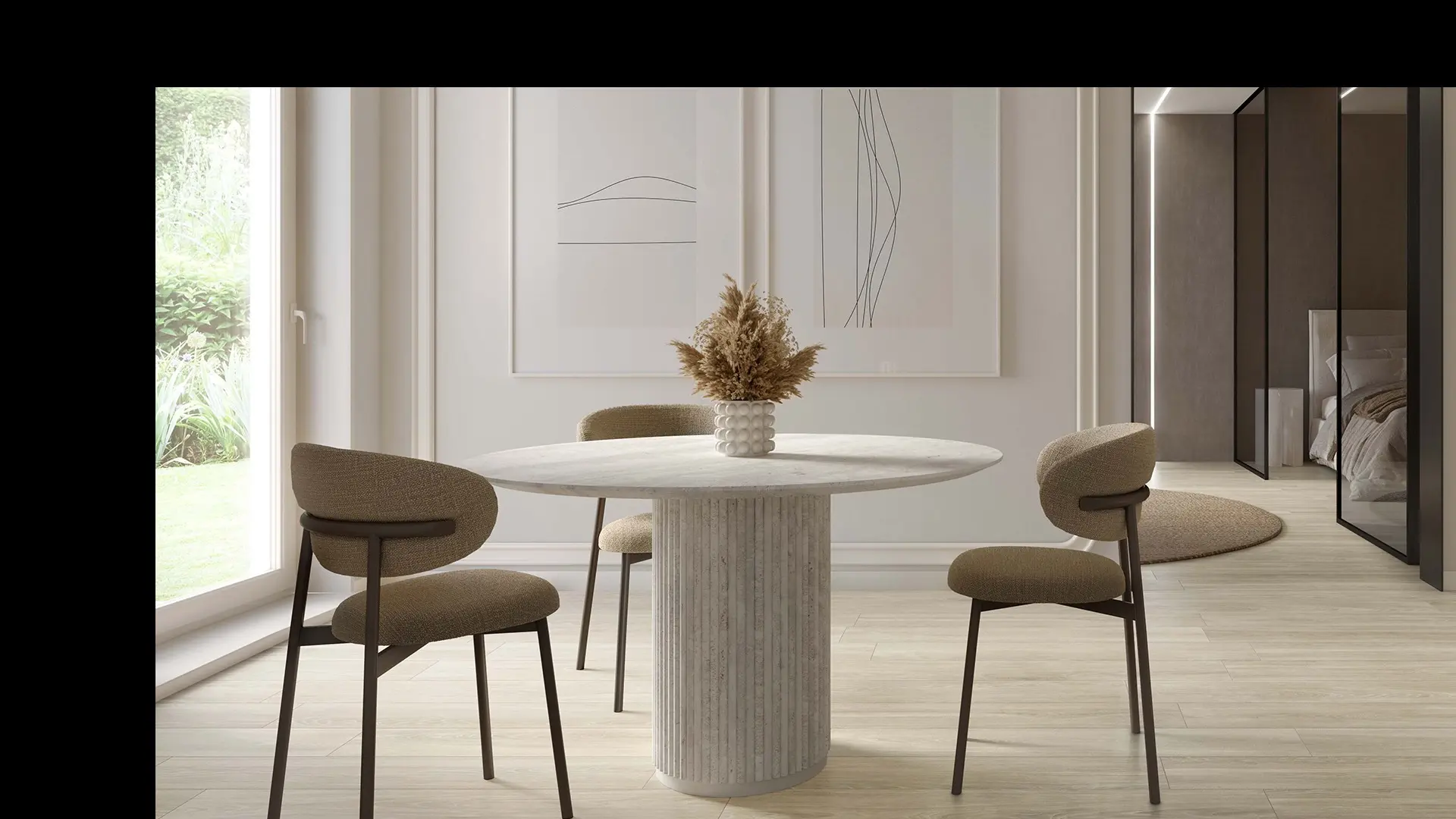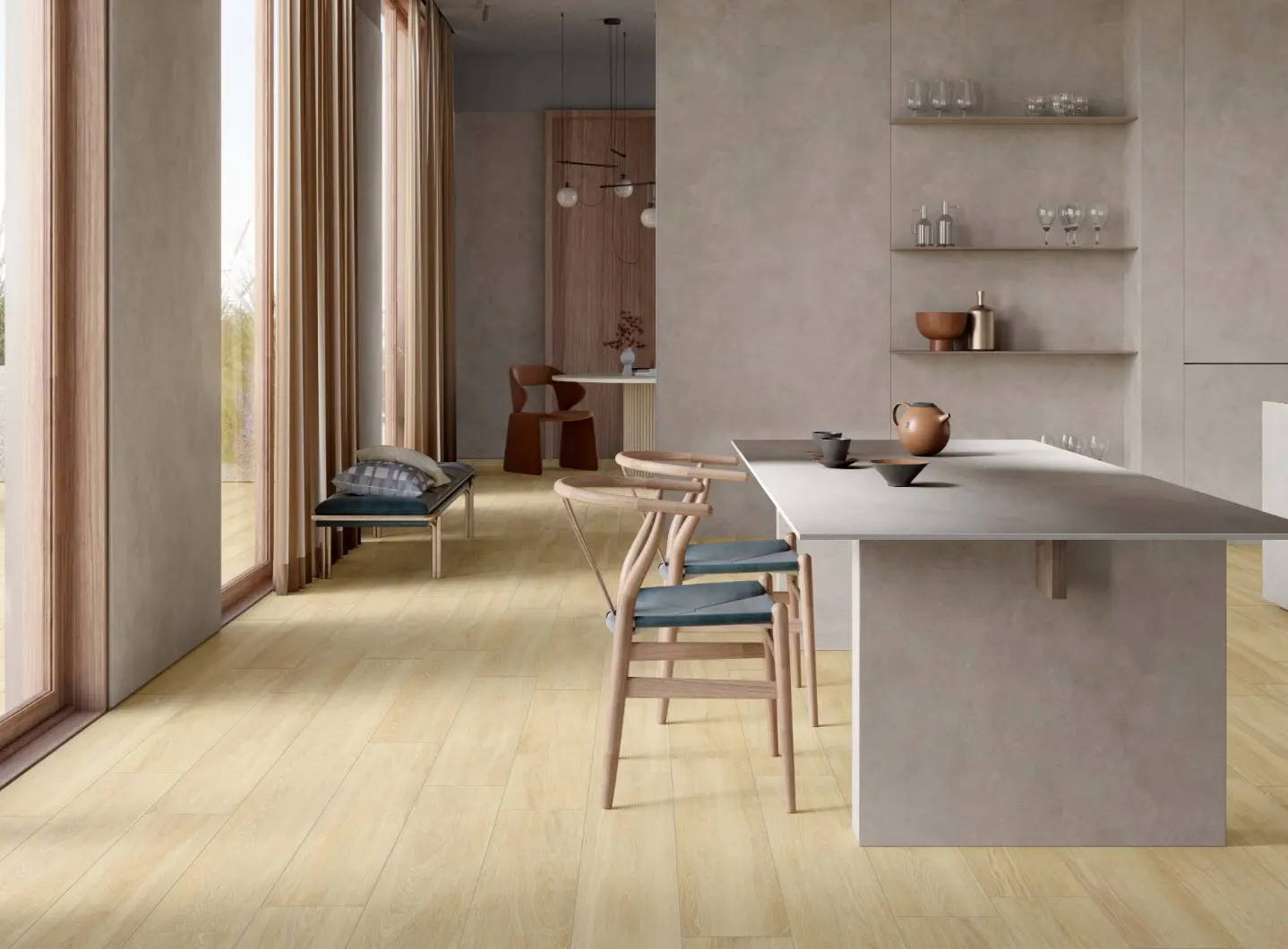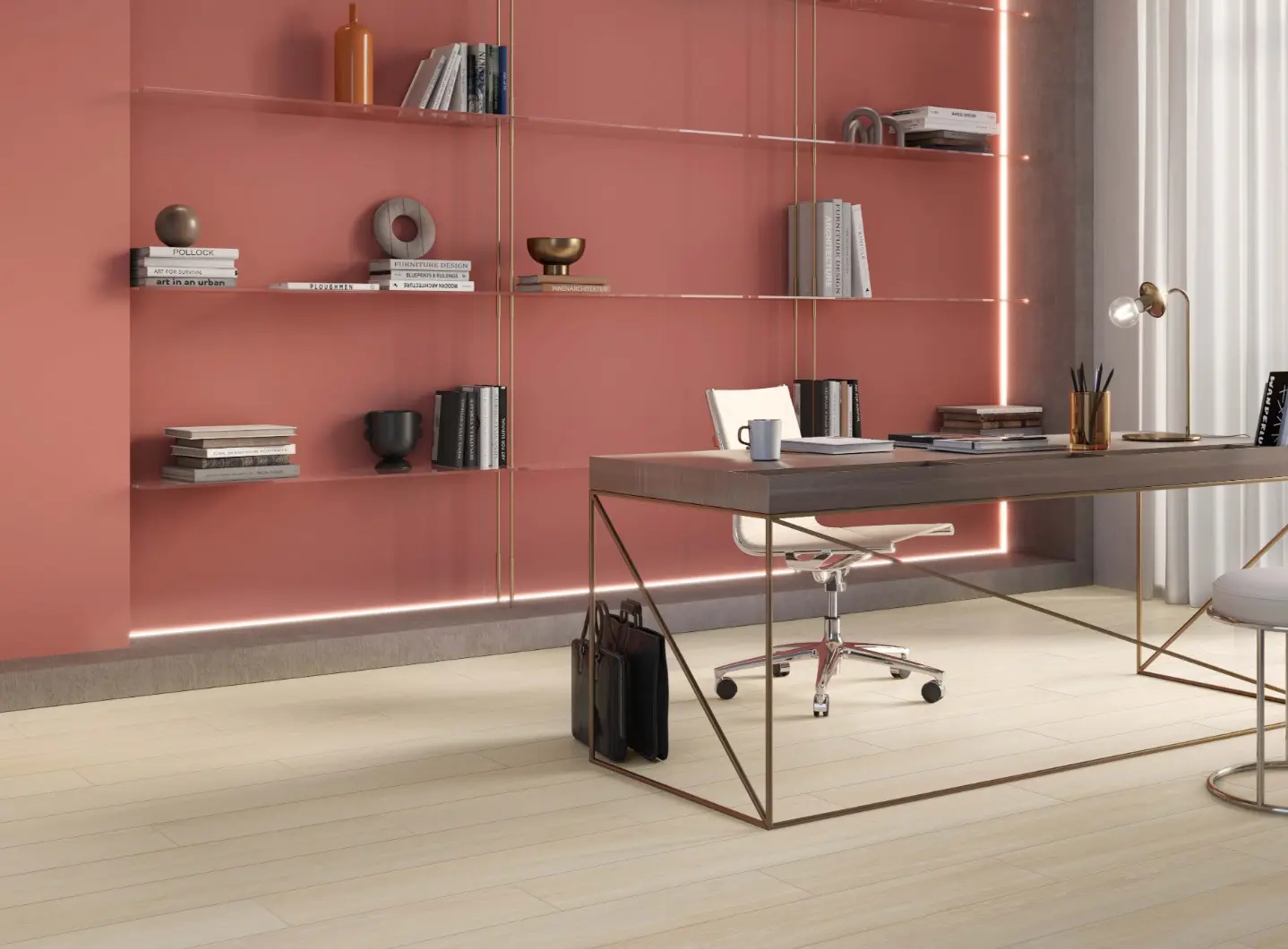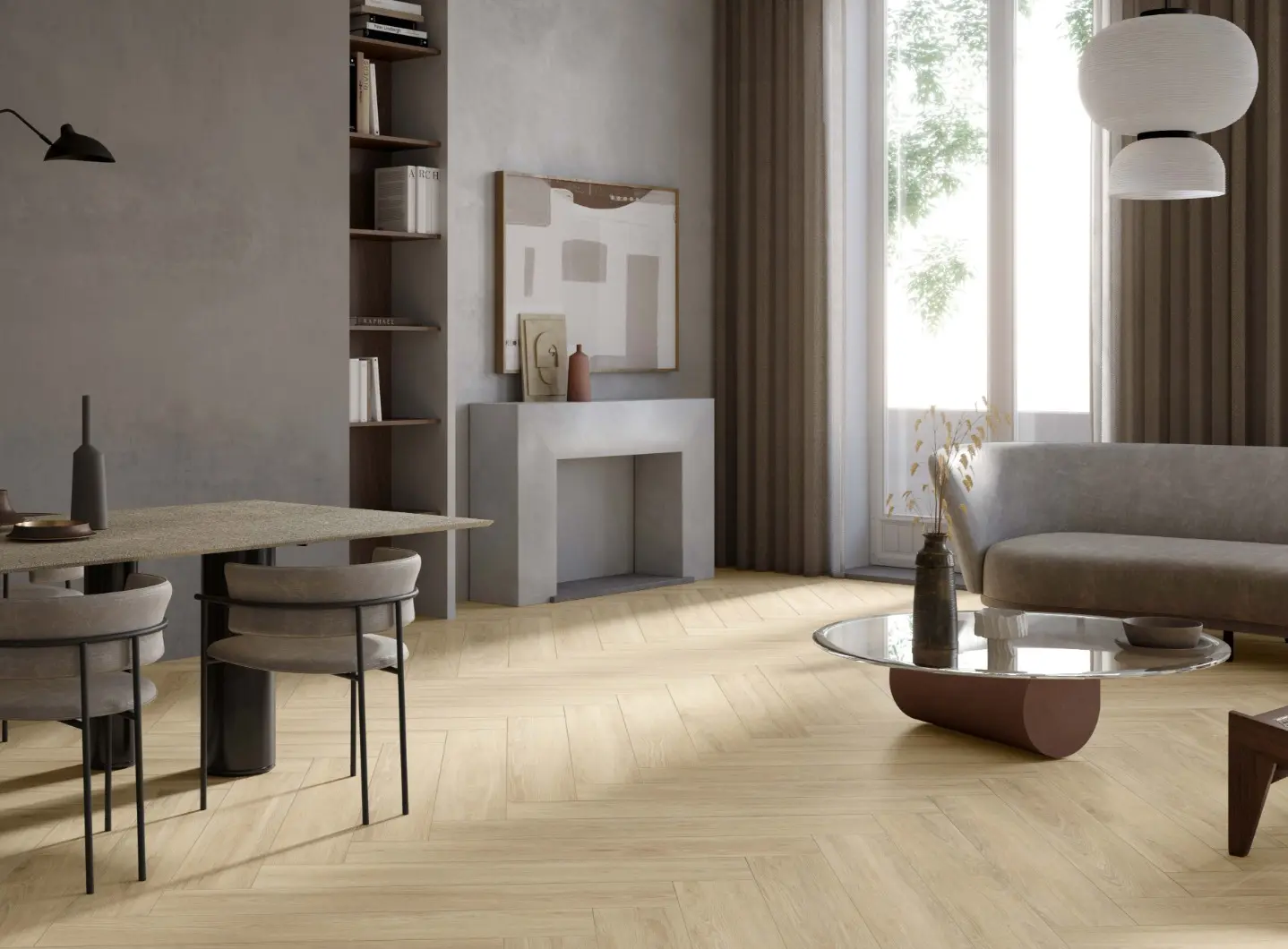 Oak wood is synonymous with quality and elegance and has been used since ancient times. Now, the wood obtained from majestic European, American, and Japanese oak trees comes to life in Casalgrande Padana's new English Wood tile collection. Accentuated veining and a palette of soft, bright colours create a contemporary idea of living and appealing architectural solutions. 
The new English Wood collection comes in six colours (Cheshire, Dean, Epping, Galloway, Highland, and Snowdonia) and two formats. The 20x120 cm format is 9 mm thick and has a natural and anti-slip finish. The 40x120 cm format is 20 mm thick and features a Grip finish. This format is only available in the Cheshire, Galloway, and Snowdonia colours. These large-format tiles' anti-slip finish and 20 mm thickness make them perfect for outdoor use. Laid on screed with adhesive, they make stunning balconies, patios, terraces, verandas, and poolsides. Applied directly to turf, gravel, or sand, they create walkways you can walk on right away. But there's more. Fixed or height-adjustable polypropylene pedestals help create raised outdoor floors that allow you to hide the electrical and water supply systems beneath them.
These tiles' outstanding technical features and texture that replicates that of pickled oak with its natural, contrasting veining allow for endless creative possibilities. They are perfect for any use and interior design style, classic, modern, glam, you name it. English Wood is the perfect collection for large surfaces in public and commercial spaces in the contract furnishing, wellness, and hospitality sectors, such as the floors of hotels, restaurants, and shops. However, they can also add style and personality to any domestic space.
Moreover, all Casalgrande Padana porcelain stoneware tiles are environmentally sustainable, non-allergenic, and antibacterial, thanks to the Bios Antibacterial® technology (available upon request). In addition, they are fire-resistant, easy to lay and clean, hard-wearing, non-absorbent, and feature excellent flexural strength. Their exceptional mechanical strength maintains all their features unchanged over time. As a result, these wood-effect tiles are not affected by temperature fluctuations, whatever the latitude, and never warp. What's more, porcelain stoneware features high transmittance and thermal conductivity, making it one of the best choices in the event of underfloor heating. Underfloor heating has many advantages and not just from an aesthetic point of view. For example, it spreads heat evenly in all the rooms of the house, preventing mould formation. It also allows for significant energy savings as it integrates into other systems that use renewable and sustainable energy.
The refined texture, veining marked by the passing of time, and tactile quality of English Wood tiles enhance the natural elegance of the material that inspired them and add character to any space.
BRAND SELECTION
OUR PRODUCTS