Osidio
Osidio is a thin, organic and harmonious chandelier, where everything stems from an optical concept.
"I was designing a large, cone-shaped lamp diffuser and as I was drawing the components, I thought I could simplify the shape by integrating the light bodies into the arms of the frame. When I saw the beauty of these luminous lines, I was convinced that it would be unnecessary to add a traditional tapered diffuser. So I undressed the project, removing all the superstructures and what was left is a slim and light chandelier reminiscent of arboreal inflorescence. Artemide embraced the idea and has the great merit of having developed a specific lighting technology for it. Indeed, although the light is not shielded by a diffuser, the light never strikes the eyes because the lenses of the LEDs direct it vertically onto the work surface so the lamp never causes glare".

Michele De Lucchi
The separate heads allow Osidio to control the light in space in a free and flexible way, directing the light emission fully or partly upwards. Everything is measured, the beauty of Osidio design lies in the technique, in the calculation of light, in the proportions, in the compositional balance, in the sustainable intelligence of "less".
Designed by

Michele De Lucchi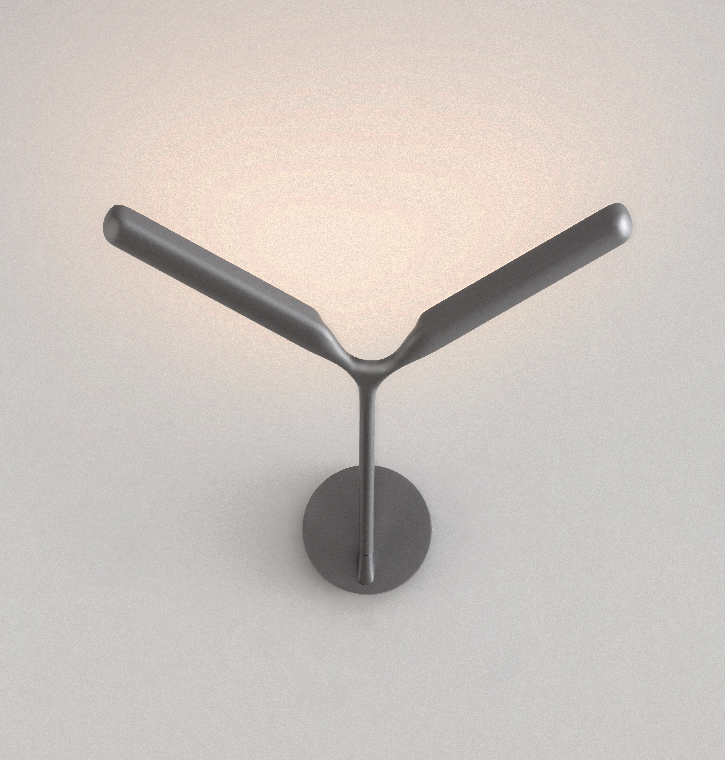 Descrizione del prodotto
The optics maximises the efficiency and the uniformity for a for perfect perception, it can be viewed directly without creating glare. Each light terminal can be swivelled to generate indirect light emission. The optical study also determines the inclination of the arms designed to distribute the light in the best way. When they are facing down, they focus the light emission on the work surface and table whereas, when they are facing up, they spread it to the whole ambience.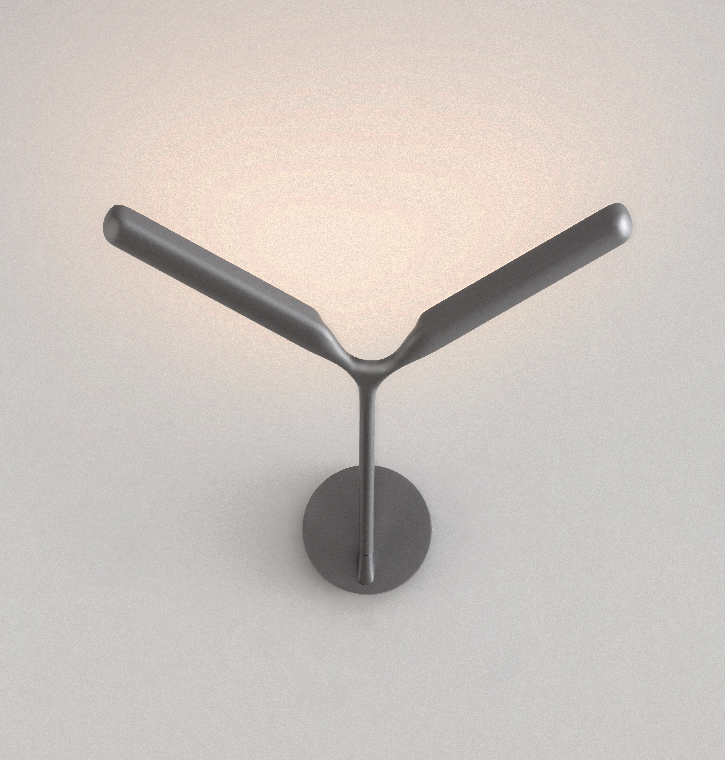 Designer
Michele De Lucchi
Caratteristiche
Wall-mounted, Spotlights
Dimensioni
Osidio
Ø1030 x 670 x h max 2000 mm

Osidio wall
500 x 365 x 233 mm
Sito web ufficiale
Discover more

BRAND SELECTION
OUR PRODUCTS