El Porís 80
El Poris is a modern, graphic, rigorous chandelier, yet one that is also truly spectacular and sculptural.
"This chandelier light was created in 2007 while we were following the construction of a house on the Tenerife coast. Starting from a sketch it was made on site in several variations by the workers. It was meant to be a temporary intervention but became an indispensable element of the space, not replaceable and appreciated by the owners. Until 2020 it was a unique piece. Its light is pleasant, quite intense but still intimate, and it casts a shadow that looks like a line drawing on the wall."  Herzog & de Meuron
Designed by

Herzog & de Meuron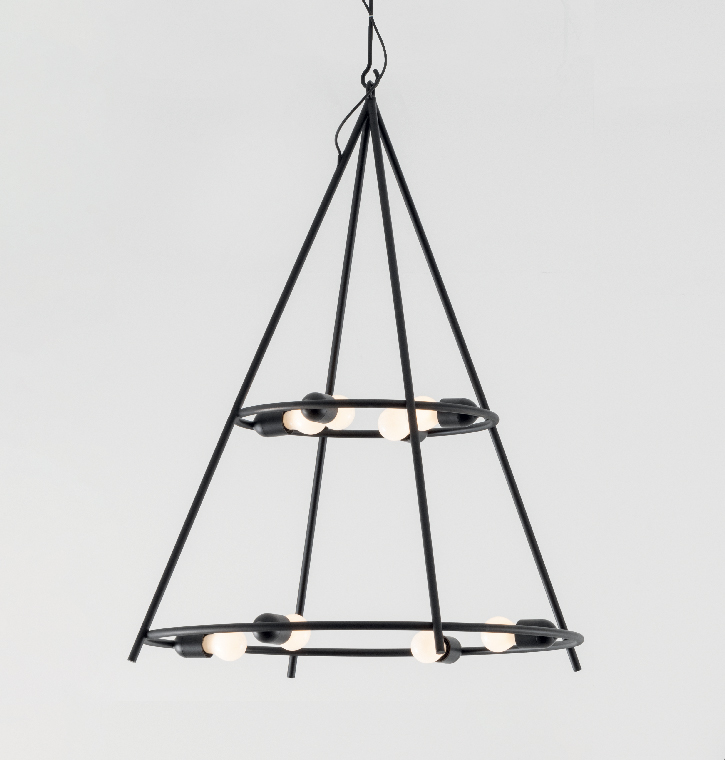 Descrizione del prodotto
Introduced in 2021, it is now also available in a smaller version, which is perfect not only for large spaces but also for applications in settings with less impressive heights. In both versions, a large elementary, geometric structure features light bulbs housed in traditional E27 sockets, leaving complete freedom of choice as to what sources to use. Calendared steel tubes of decreasing diameter are joined by four vertical mounts. The simplicity is immediately apparent, revealing design and production know-how that can solve the complexity in elements and details that disappear into the main structure.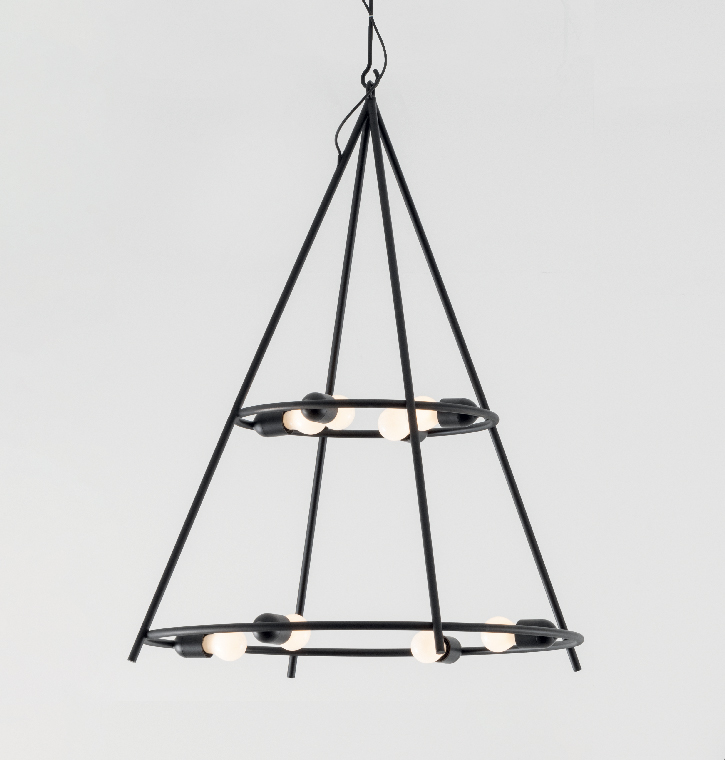 Designer
Herzog & de Meuron
Caratteristiche
Ceiling lighting systems
Dimensioni
El Porís 80
Ø830 x h 1250 mm
Sito web ufficiale
Discover more

BRAND SELECTION
OUR PRODUCTS