La Linea 25
La Linea is a flexible tube of light capable to freely twist and turn in space according to undefined geometries.
It easily fits into indoor and outdoor spaces with fixing elements that disappear into the cross section, allowing countless applications in a broad variety of locations thanks to an unprecedented combination of factors including light quality, IP protection grade and flexibility.
Designed by

BIG - Bjarke Ingels Group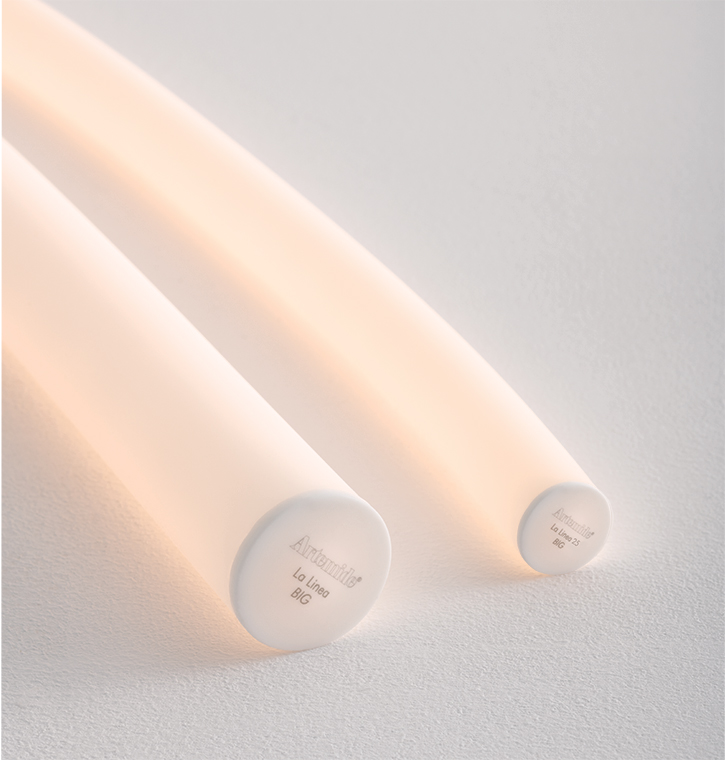 Descrizione del prodotto
La Linea 25 has excellent light performance in terms of quantity and quality, allowing not only the characterisation of a space but also its correct lighting. The slim section with lengths of 5, 10 and 20 meters can be overlapped to create weaving and leaving the freedom to follow complex geometries like figures created by a single line. It combines innovation with emotion, liaising with manbuilt and natural spaces in which it is applied. It is sustainable, reconfigurable and long-lasting.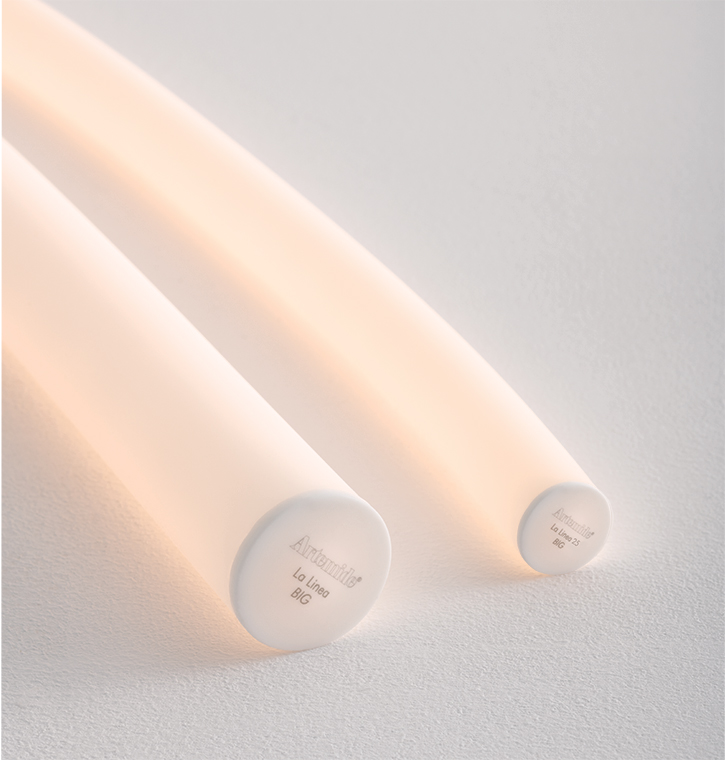 Designer
BIG - Bjarke Ingels Group
Caratteristiche
park lights, Garden lighting
Dimensioni
Ø25 mm x 5000/10000/20000 mm
Total Power: 12,5W/m
(from - 20° C to + 40° C)
IP65
Sito web ufficiale
Discover more

BRAND SELECTION
OUR PRODUCTS