Porcelaines Raynaud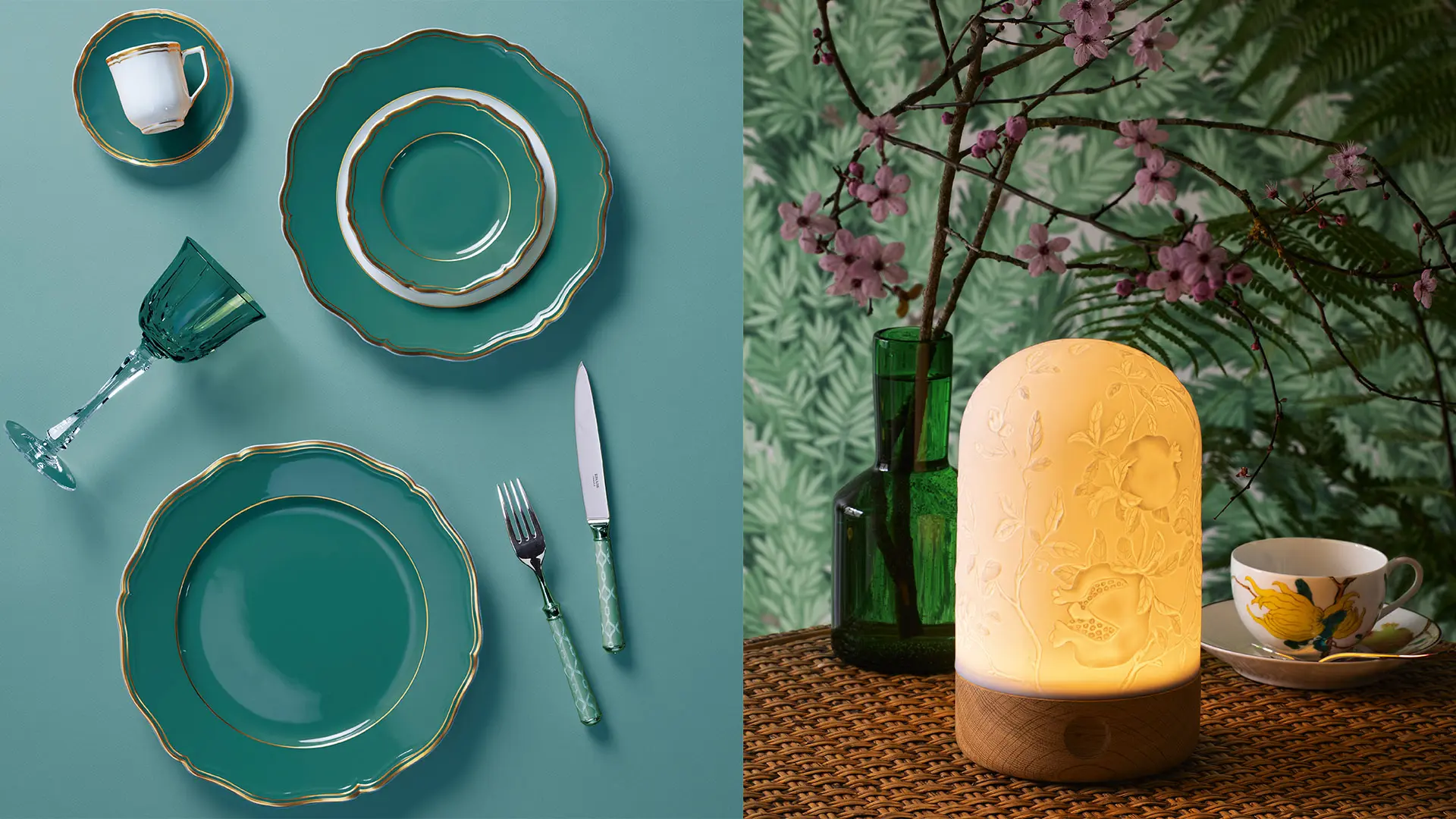 Excellence signed Raynaud
Raynaud Limoges and you is our story with you. These are also the stories you write with us. We are in your confidences, in your lives. Between us, it's intimate, it's poetic and creative, it's almost exclusive.
Raynaud, a name that has perpetuated the Limoges porcelain tradition for over a century through three generations entrepreneurs. Raynaud has been creating refined porcelain for a century, always in search of elegance and generosity. A poetic vision guides all the stages of the creation of the collections, which surprise by their sophistication, their narrative richness and expressiveness of each of their pieces.
High standards are the key word: they direct the creation and production of extremely refined porcelain. This expertise, associated with a keen sense of detail, characterizes Raynaud porcelain, whose excellence is today recognized around the world. There are many inspirations, drawn from art, gastronomy, travel and history, to tell with passion an art of living freed from any conformism and curious about other cultures.
It all started in 1911 when Martial Raynaud, traveler representing porcelain usher, who has been traveling around the world since the end of the 19th century to sell "white gold" to wealthy clients, decides to create his own decoration workshop in Limoges. This pioneer, who has traveled the world  and speaks several languages, is an outstanding entrepreneur, but also an esthete, curious about everything. He left an immense creative legacy to his descendants, resulting from his encounters in the four corners of the world and the cultural turmoil that characterized his time.
André, Martial's eldest son, follows his father from an early age in the factory and learns very early in drawing and oil painting. In 1952, on Martial's death, André took over the reins of the company and in turn embarked on the adventure. Both an excellent technician and accomplished artist, he undertakes to modernize the company and renew the collections, while maintaining particularly demanding criteria of excellence and quality. 
In 1992, Bertrand, the youngest of five children of the third generation, began working alongside his father and took over ten years later. Enthusiastic, warm, passionate about art and gastronomy, he shares with his ancestors an insatiable curiosity for the talents of his time and creates artistic collaborations with the biggest names in decoration: the florist Christian Tortu, the decorator Alberto Pinto...
In 2015, the Italian group Sambonet Paderno takes a stake in Ercuis-Raynaud, showing its ambition to grow the group's luxury segment. The Raynaud house, now backed by a leading international group of tableware and cooking, perpetuates its history and its creative vision by exploring the rich and poetic universes that make it unique. Now a century old, Raynaud continues to write its history.