Temporary architecture at the Salone del Mobile 2022
Add to bookmarks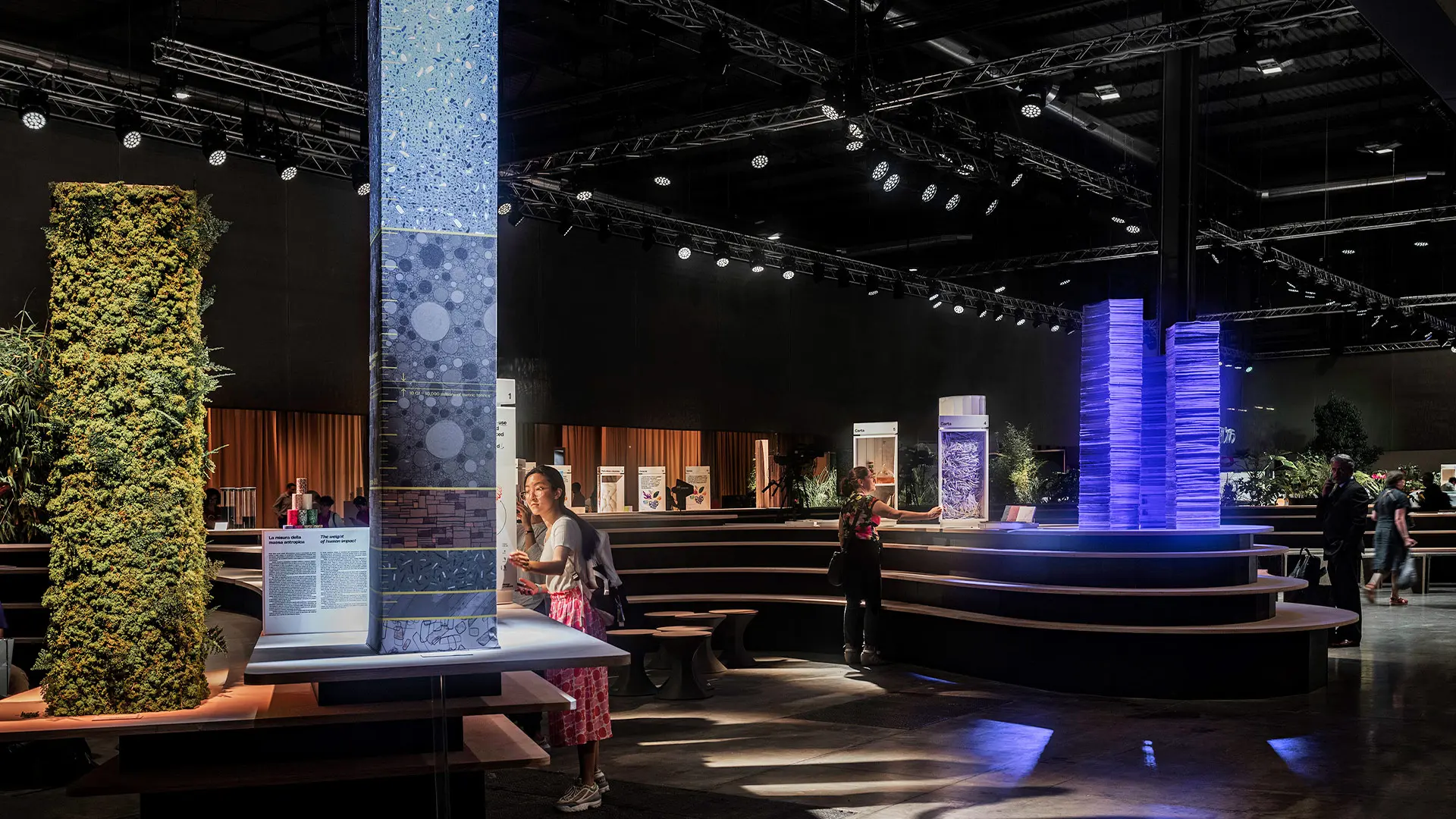 All the most inventive booths that caught our eye by designers and architects like Kengo Kuma, Konstantin Grcic, Stefano Boeri and Calvi Brambilla
The centerpiece and one of the most anticipated elements of this year's Salone del Mobile was Mario Cucinella's installation "Design With Nature," a massive installation within the Fiera that demonstrates all of the various ways in which we can live with and improve our relationship with the natural world. Cucinella designed the exhibition — which also includes a bar, places to sit, library, and conference area —  to resemble a piazza, an integral space in any Italian city, where people meet, spend time, and benefit from the public sphere.
This is just one of the architectural interventions you came across when visiting the Fiera. Indeed, many of the brands have outdone themselves when it comes to creating memorable spaces and structures to display their latest wares. From designs by A-list architects like Kengo Kuma and Stefano Boeri to more conceptual ideas, like a textile labyrinth, we're rounded up some of the most interesting temporary architecture at the Salone del Mobile this year.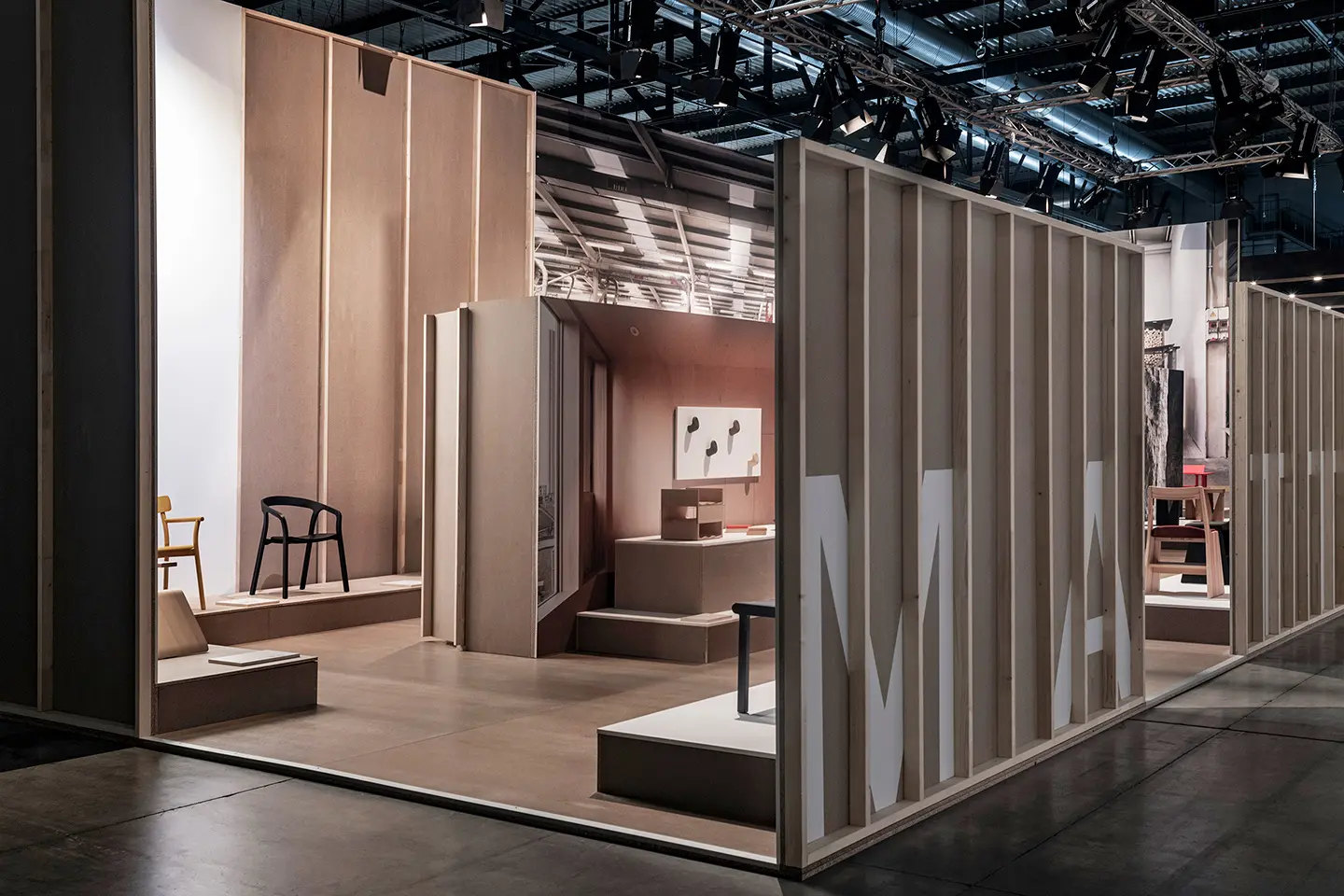 The Konstantin Grcic-designed booth for Mattiazzi transported fairgoers straight into the heart of their wood workshop with a fascinating booth made up of simple wooden walls pasted with life-size images depicting their workshop and the process that went into building the furniture that was on display. The larger-than-life photographs created an almost trompe l'oeil effect, tricking the eye into thinking you could walk straight onto the factory floor.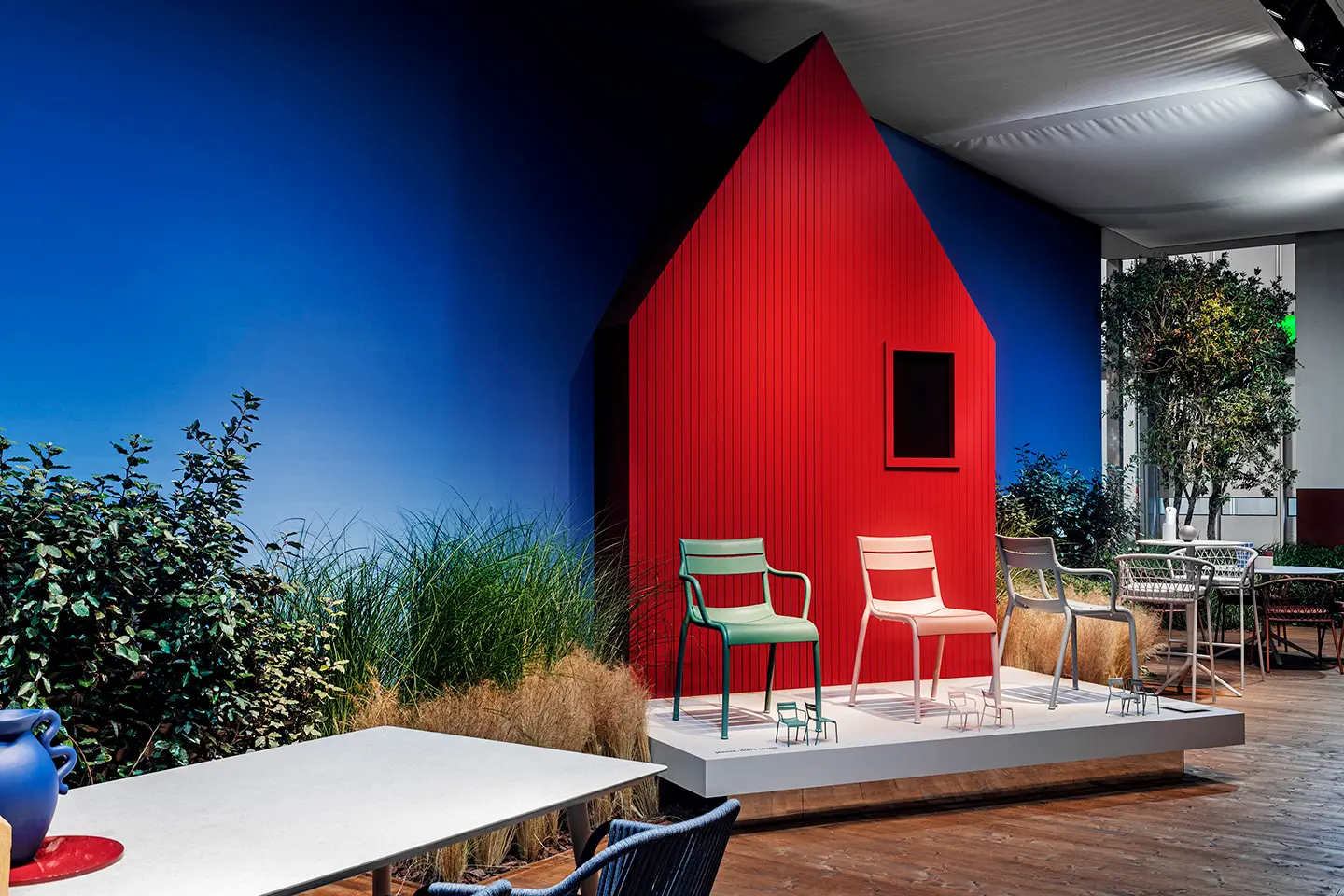 Visiting the booth of Bergamo-based brand Pedrali felt like taking a beach vacation. While there were many colorful mise-en-scenes to soak in, a highlight was the life-size A-frame beach cabin painted in a vibrant shade of cherry red that looked as if it were popping out from the dunes. The brand took advantage of the front porch to show off their new patio  — a clever way to show off outdoor furniture.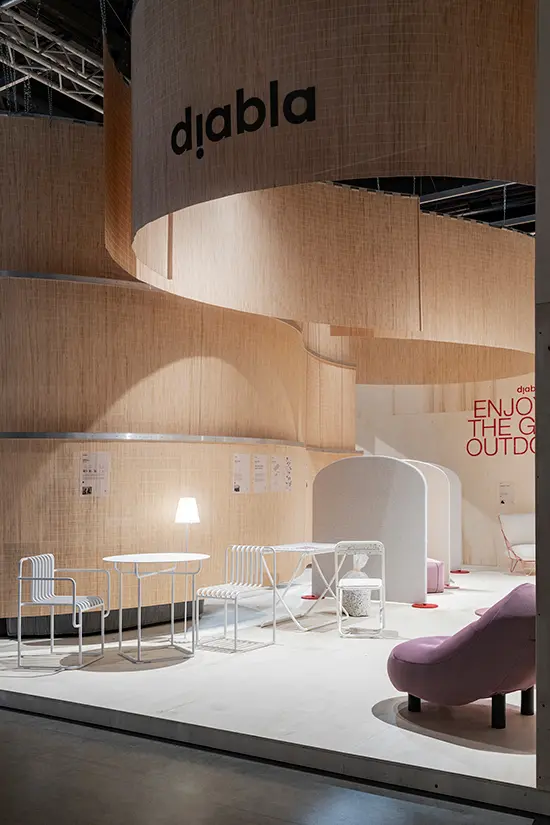 Outdoor furniture brand Gandiablasco sought out Japanese architect Kengo Kuma to design their stand at the Fiera. Kuma adopted a deceptively simple technique to delineate various spaces within the booth. Long sheaths of tatami mats, which are typically used as a floor cover in Japanese interior architecture, were hung from above in a sculptural looping gesture, creating a beautiful scenography that stood out.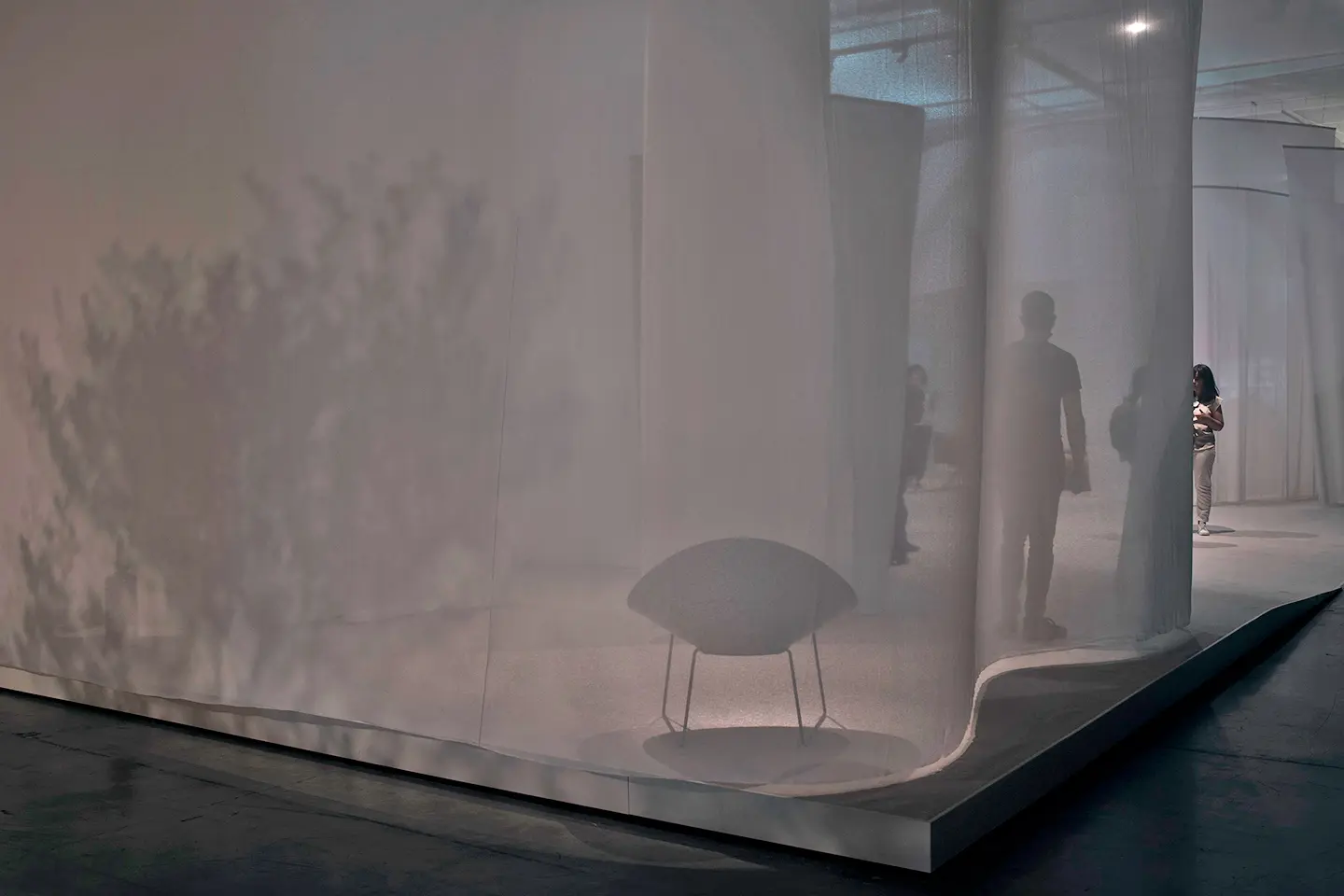 While a booth made largely of diaphanous white fabric may not seem like an architectural approach, Veneto-based brand Arper's light touch was hugely effective. Each setting was surrounded by semi-transparent curtains that fluttered as people passed by. The effect was open and inviting, almost making you forget you were in the Fiera at all.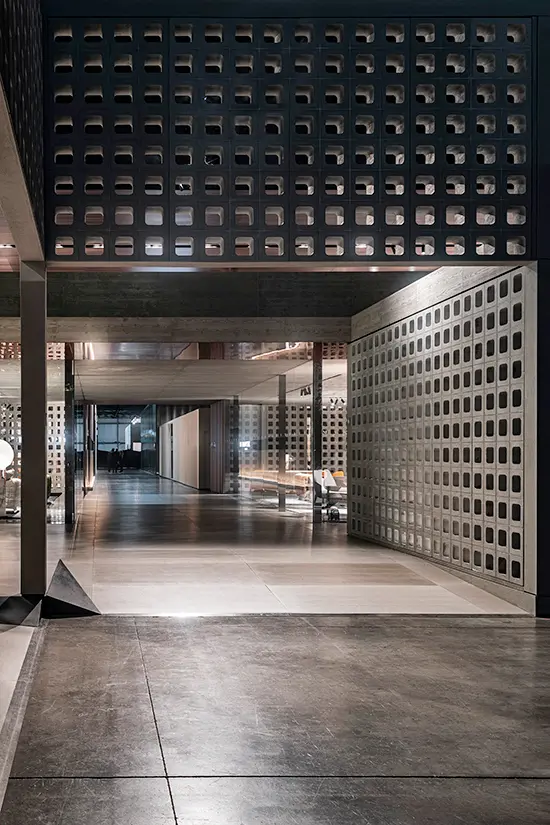 On the other end of the spectrum from Arper was Minotti, whose sprawling booth was built like a brutalist villa. The brand employed stacked concrete breeze blocks to create a gridded structure that was both visually solid-feeling while allowing views in to see through to the new products on display. There were even a series of second-floor walkways that all together contributed to an interesting mix of scale, sight-lines, and materials.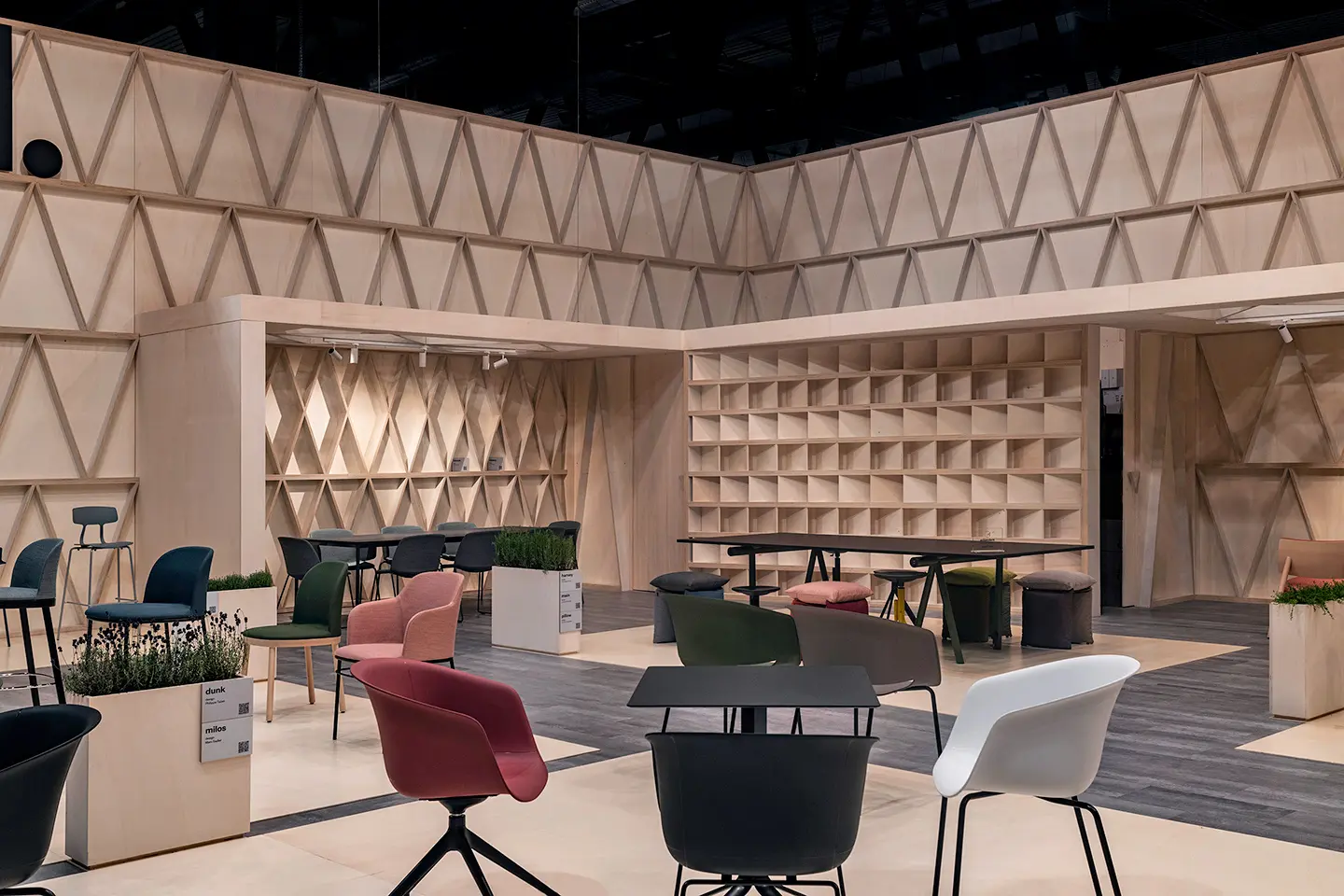 Et al's pale timber booth construction was a visual shock compared to its more conventional neighbors, but the ingenuity of the design is what made it stand out. Architect Gianni Filindeu used pale timber to create a series of lattice-like motifs around the booth's perimeter that let Et al's colorful new collection pop.
Furnishings brand Infiniti tapped Stefano Boeri Interiors to design their booth this year, which resembled a forest within the Fiera. The designers used dozens of stripped-down tree trunks to create the perimeter, while inside they covered the ground with grass-like carpeting, which gave the stand even more of an outdoorsy feel.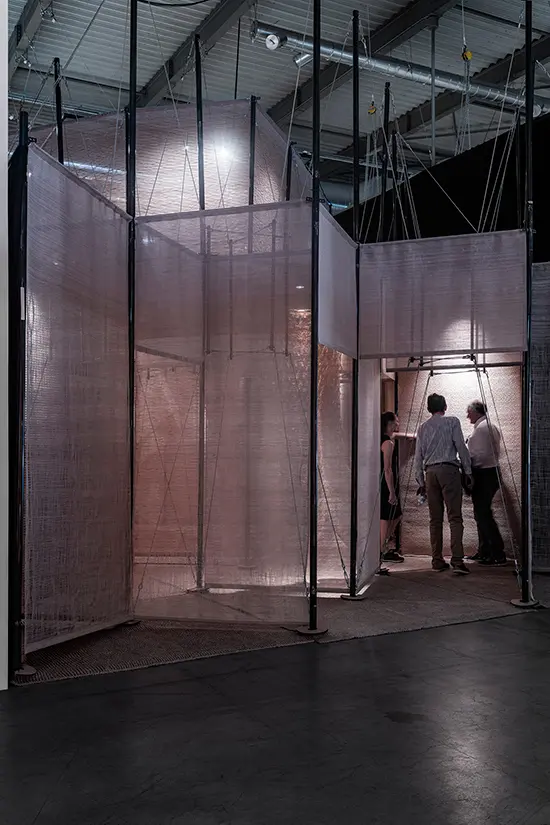 One of the most mesmerizing booths in the entire fiera came courtesy of Colombian textile studio, Verdi. The brand used rugs and fabrics, made with natural fibers and metallic threads, from their latest collection to create a winding labyrinth within their booth, which ultimately led visitors to a wall of samples. Better yet, when the booth is taken down at the end of the week, the textiles will be able to be used again.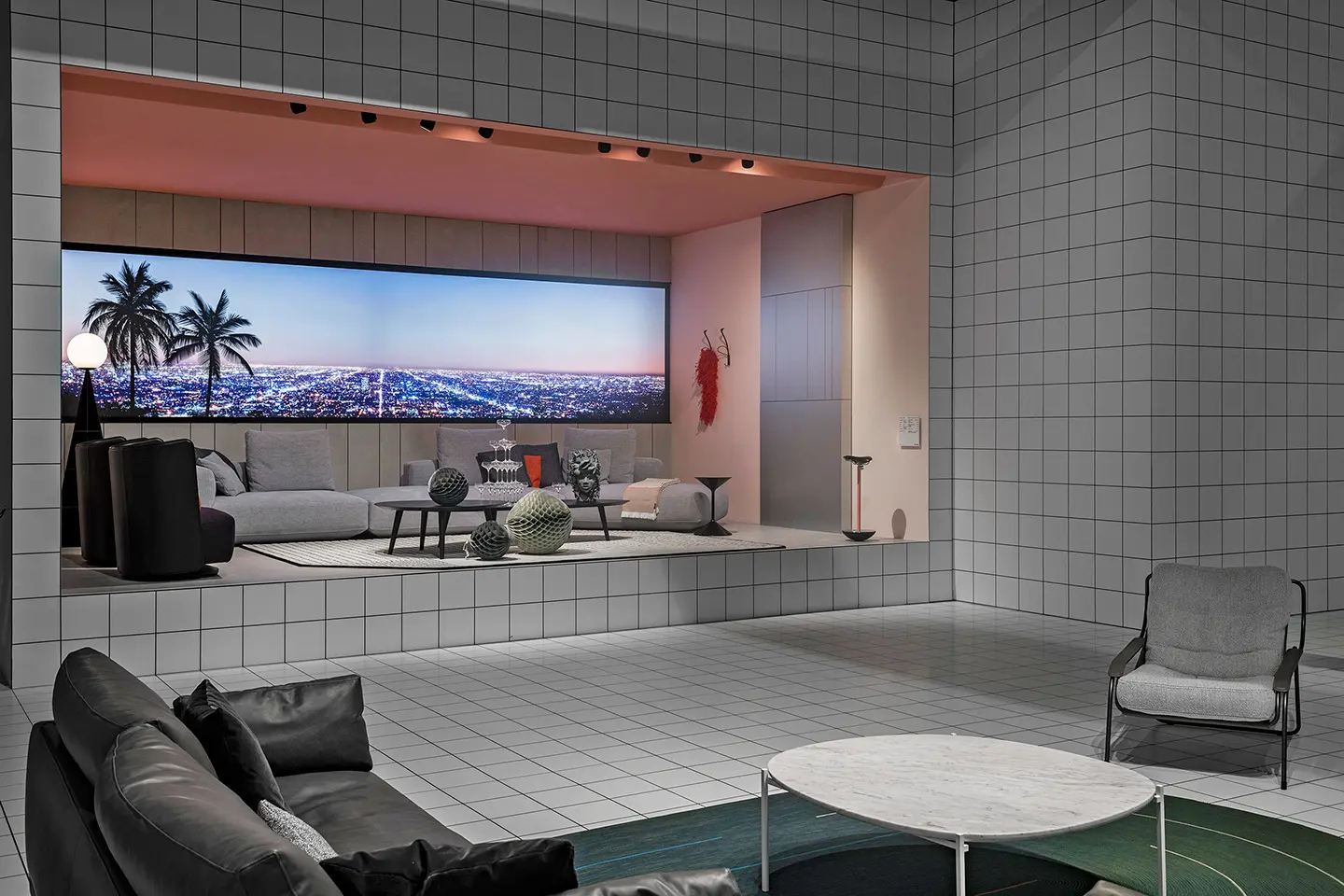 Milan-based design studio Calvi Brambilla was responsible for the overall design of Zanotta's Fiera stand, which made use of the gridded Quaderna motif that originated with the furniture of the 1970s experimental design collective Superstudio. However, each mise-en-scene was designed to evoke the ways we live all across the globe and featured rooms inspired by cities like Tokyo and LA, each with a faux window overlooking an iconic view.