Piroscafo celebrates 30 years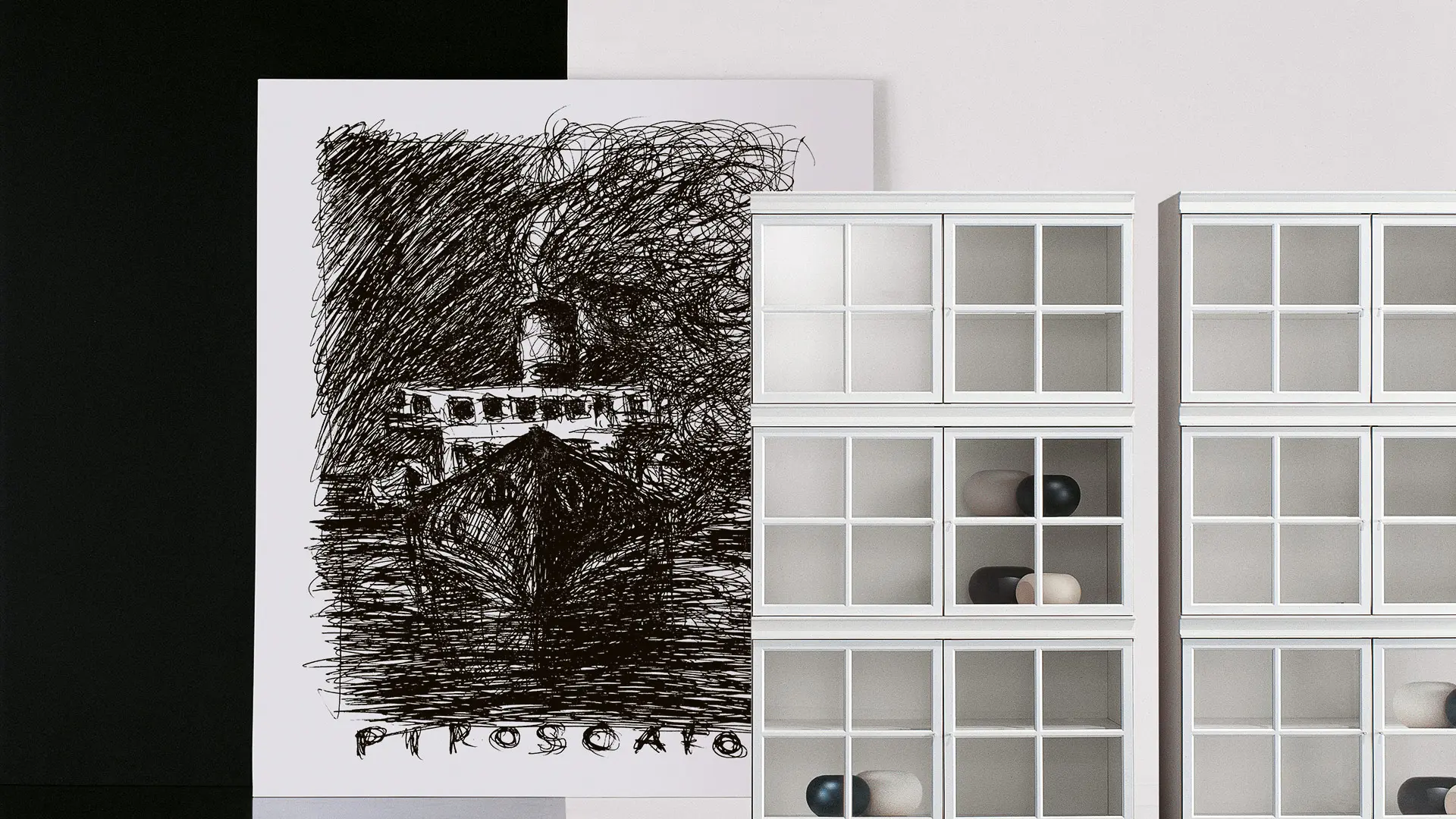 Molteni&C. have come up with a re-edition to celebrate the 30th anniversary of a Made in Italy icon. Designed by Aldo Rossi and Luca Meda, it's back in a warm shade and with eucalyptus wood interiors.
It's but a short step from a friendship to a container – and a quick, intuitive glance. All it took was a look exchanged by two old friends, Aldo Rossi and Luca Meda, to envisioning a piece that would very swiftly become an Italian design cult object. Aldo Rossi was an intellectual, an artist, a designer, an urbanist, an architect, an academic and, above all, a powerful interpreter of contemporary culture. He built the Umbrian Regional Council headquarters in Perugia in the Eighties, rehabilitating the Fontivegge district once occupied by the Perugina chocolate factory. Years later, while walking in the area with his friend and passing right in front of the great glass façade on the chimney side of the former confectionery manufacturer, he had a brainwave. Why not transpose the façade onto a piece of furniture? Or rather, conceive a furnishing object just like an actual piece of architecture, with an imposing front articulated by the regular rhythm of the windows. "This is my idea of design," he said. "Being able to translate fantastic personal elements into a rational and repeatable design, not ad hoc objects made to be one-offs."
Aldo Rossi was a born architect, and this art remained a constant throughout his life. The idea of turning a building into a piece of domestic furniture was broached by his friend Luca Meda to Molteni, a firm Rossi already worked with. So, once the correct proportions had been worked out, Piroscafo was born, and four versions immediately presented at the 1991 Salone del Mobile - two with white fronts and two with Prussian green ones. In 1993, Meda came up with the idea of placing a very special version of it, with a 13-metre-long façade, complete with red and black funnels, at the entrance to the Molteni&C. stand, again in the trade fair pavilions, sealing its enduring success. It now makes a reappearance in the exhibition Aldo Rossi. The Architect and the Cities, curated by Alberto Ferlenga, on at the MAXXI in Rome until 17th October 2021. The show also features his writings, including his Quaderni Azzurri (blue notebooks). This major retrospective, being held ninety years after his birth and twenty-five after his death, brings together more than 800 drawings, sketches, notes, letters, photographs, documents and a spectacular series of models that underscore just what a matchless and brilliant master this protagonist of the Novecento really was. Cultured and sensitive, he was deeply convinced of the ethical and cultural responsibility of architecture. Ada Louise Huxtable, a member of the 1990 Pritzker Prize jury, described him as "a poet who happens to be an architect." Rossi won the prize that year, the first Italian architect to do so.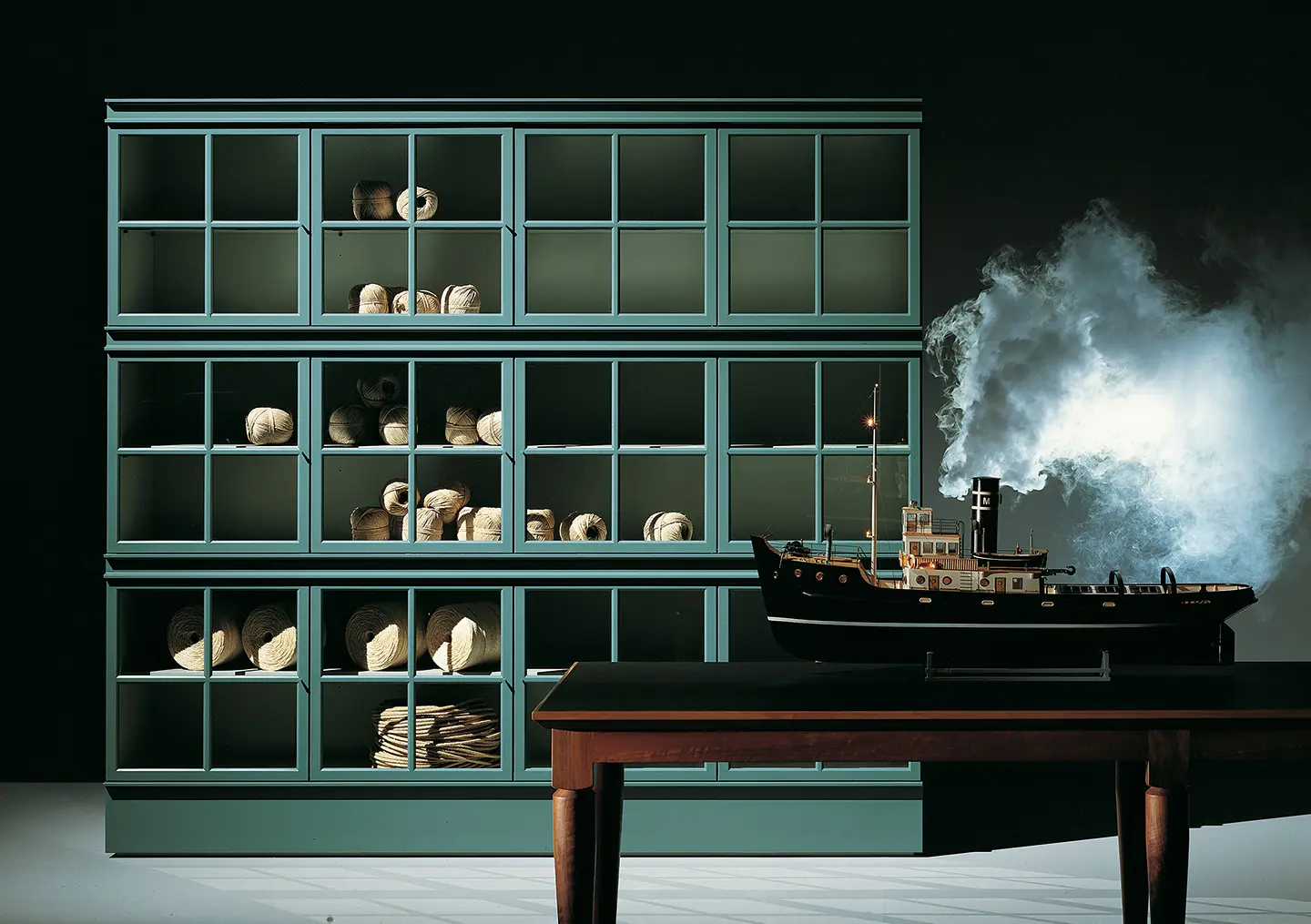 Let's not forget, however, that another architect, Le Corbusier, had already been fascinated by steamships. In his famous 1923 book Vers une Architecture, he wrote: "If we forget for a moment that a steamship is a machine for transport and look at it with a fresh eye, we shall feel that we are facing an important manifestation of temerity, of discipline, of harmony, of a beauty that is calm, vital and strong. A seriously-minded architect, looking at it as an architect (i.e. creator of organisms), will find in a steamship. His freedom from an age-long but contemptible enslavement to the past." Liners, in our imaginations, are in fact nothing more than great water-borne palaces.
Piroscafo, on the other hand, is a versatile domestic storage unit that can be used as a bookcase in a study, as a display case in a sitting room and as a sideboard or a pantry in a kitchen. It has a continuous front, in which the horizontal shelves are not broken up by intermediate supports. It has open spaces and glazed doors in a square metal frame, split into four by an internal cross element, and which can be lit from the inside. The catalogue presenting its launch, as well as giving the technical description, says: "It subtracts the shape of the buildings from their landscapes and transports them into a world of rooms and interiors." The piece adapts to different spaces of every kind, with its precise, rational and unobtrusive silhouette.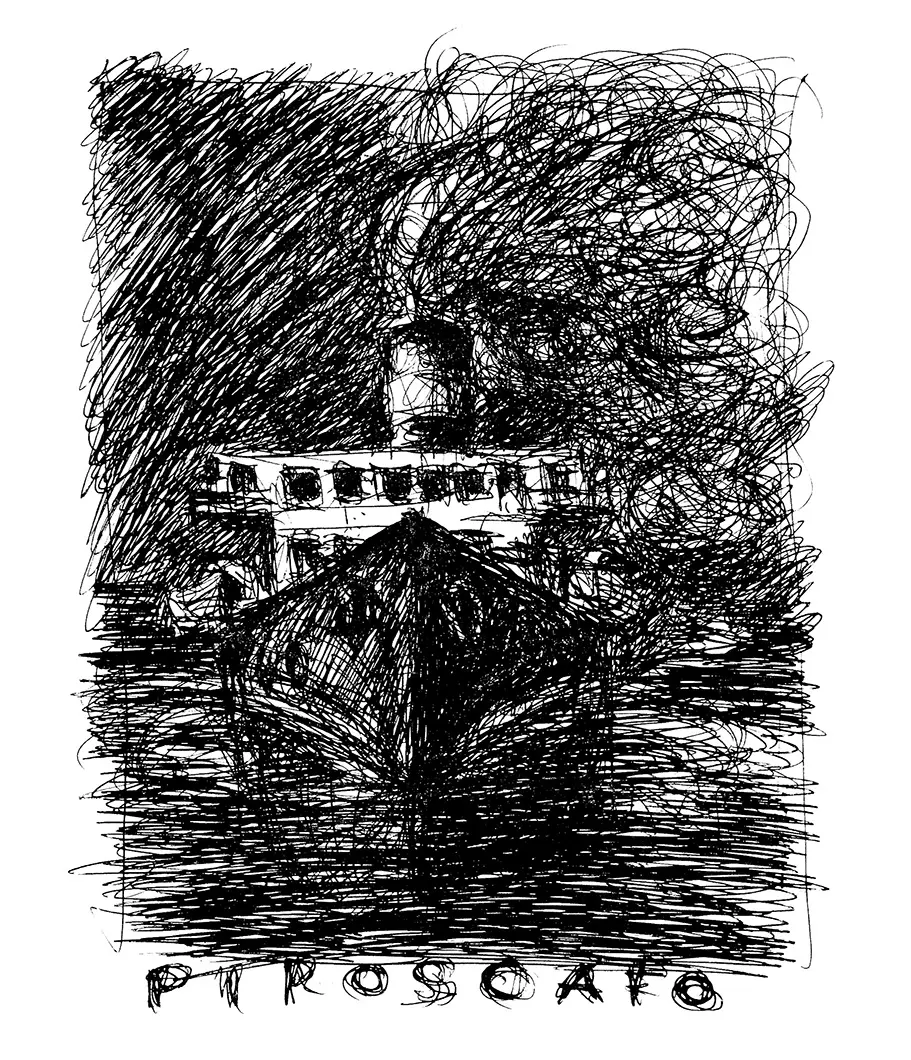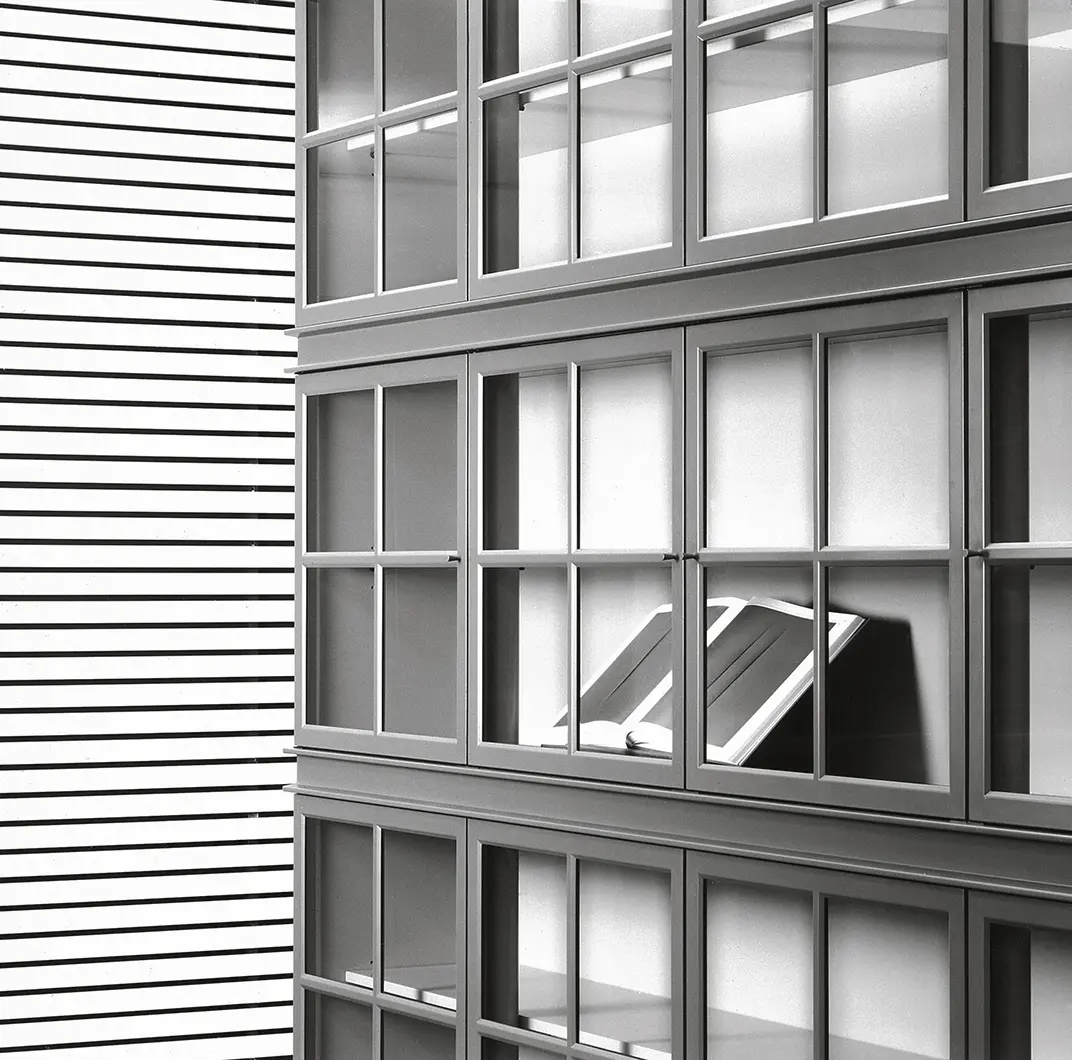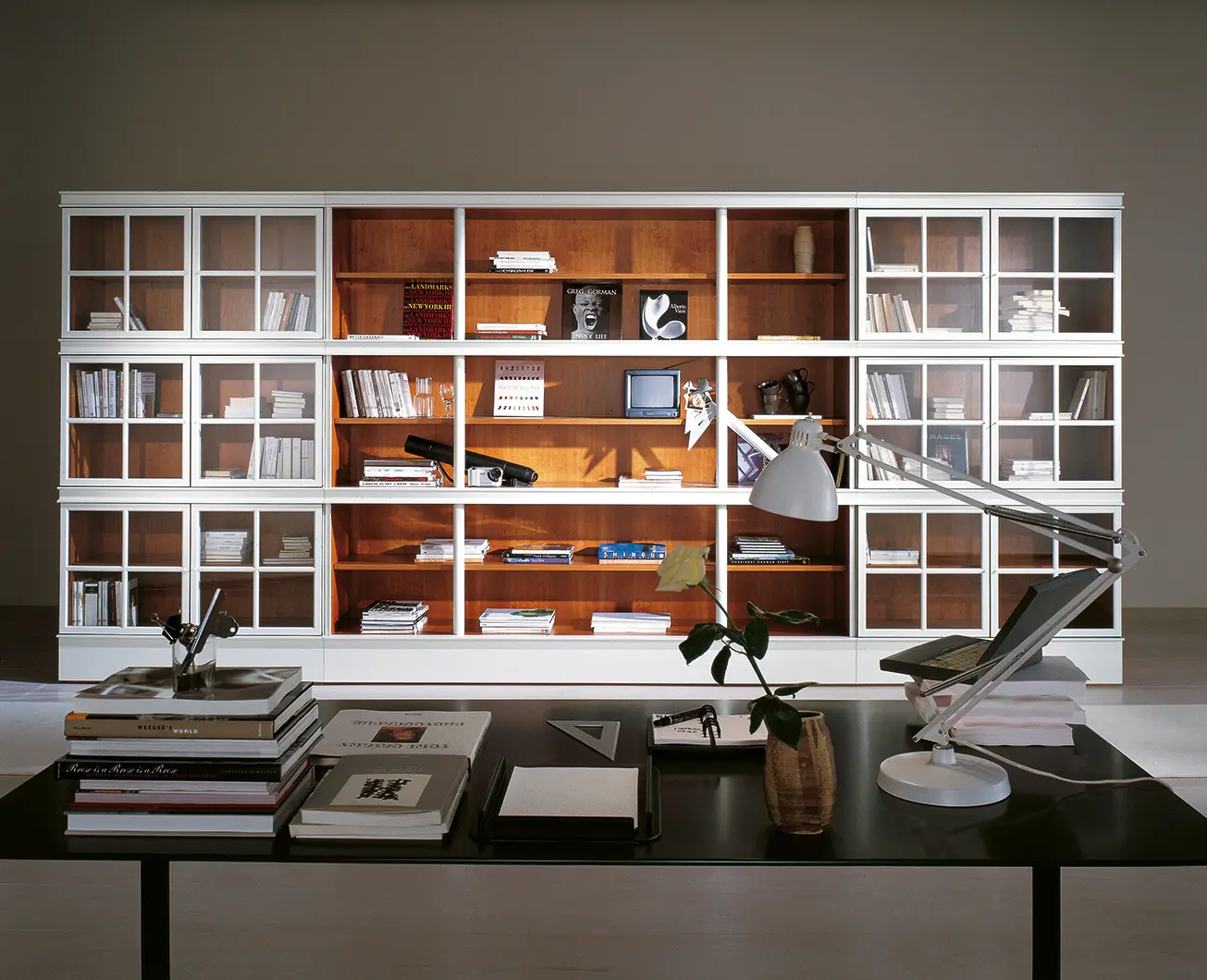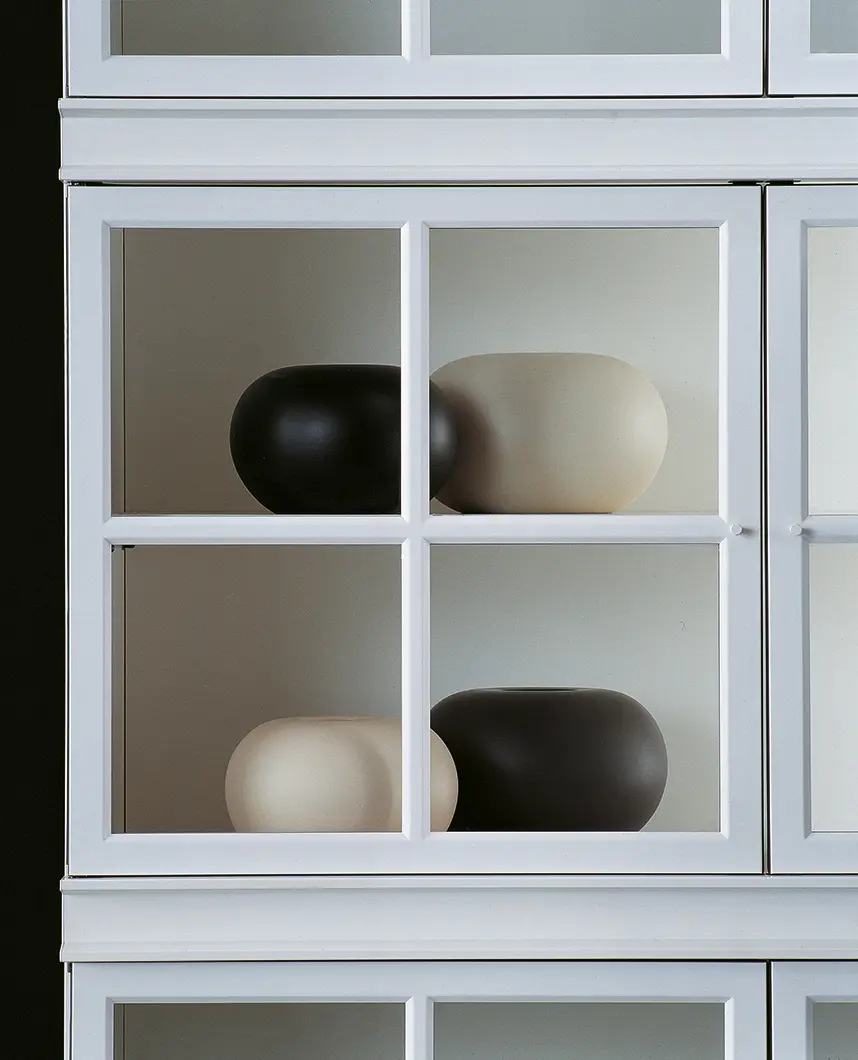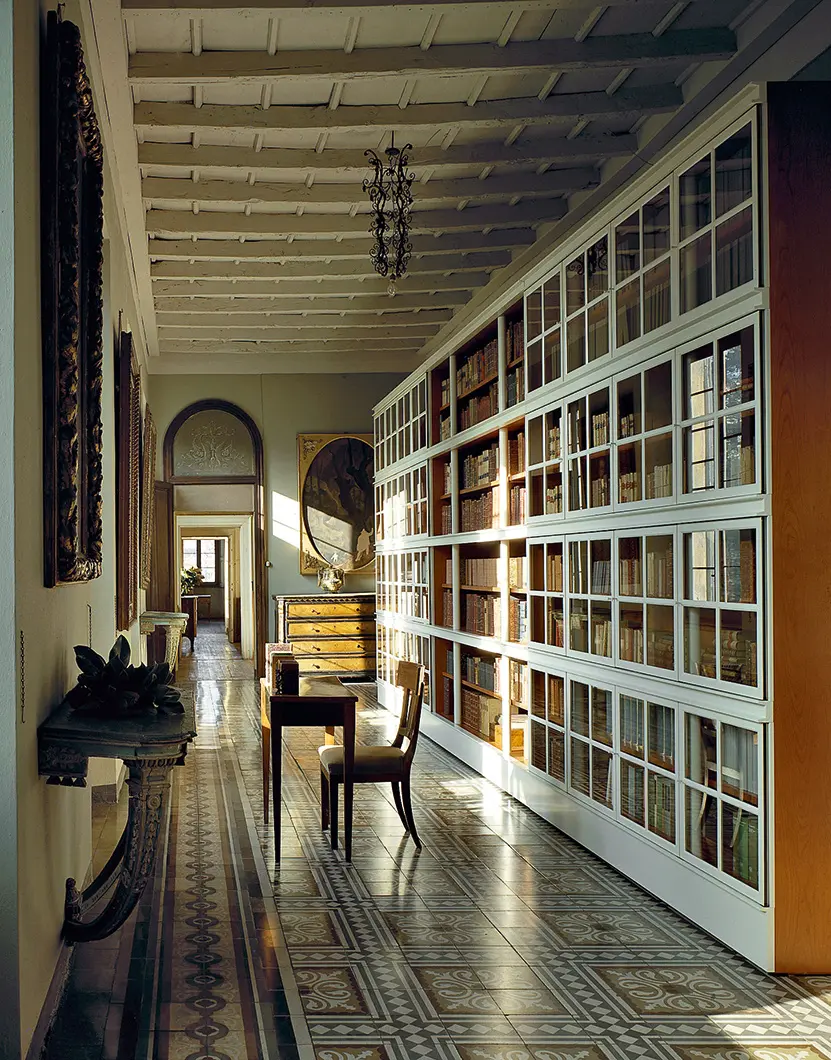 A product born of associations. A very happy brainwave now celebrating its 30th anniversary. To mark the occasion, it has been "launched" with new finishes: the front is lacquered in a warm Spice colour while the interiors are made of eucalyptus wood. Hopefully it will keep on ploughing across the mare magnum of design.