Piroscafo
Molteni&C presents a new version, 30 years after the first Piroscafo.
Designed by

Luca Meda e Aldo Rossi
A new facade lacquered in a warm Spice colour with eucalyptus interiors re-proposes a classic piece in a contemporary version without betraying its origins as a rigorous but functional piece of furniture.
The dimensions reflect current production.
At the 1991 Salone del Mobile, four large compositions were presented, two with a white façade and two in Prussian green, which stood out in the centre of the Molteni&C stand. In 1993, based on an idea by Luca Meda, at the Salone del Mobile, a gigantic Piroscafo, 13 metres long, complete with red and black funnels reproducing a real ship, welcomed visitors.
It can be found in homes and public places such as offices and libraries all over the world. It is used not only as a bookcase or display case for small precious objects, but also in the kitchen.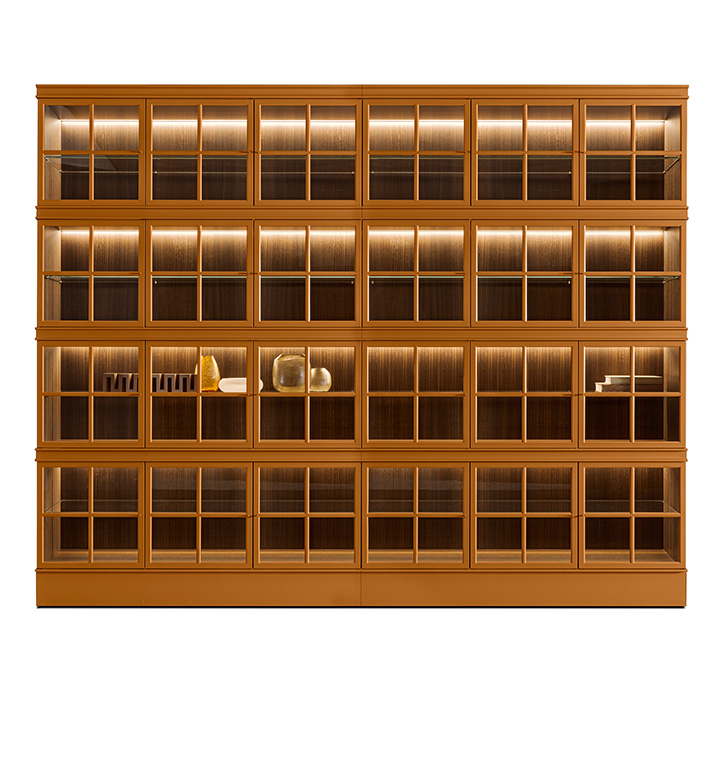 Product Overview
To find the genesis of this original domestic architecture we have to take a step back in time.

On a cold afternoon, two friends, Luca Meda and Aldo Rossi, are walking through the Fontivegge Centre, the headquarters of the Umbria Regional Council. The two friends were talking animatedly and suddenly stopped to look at the large green glass facade next to the former Perugina chimney, a true relic of industrial archaeology. It was the moment of intuition: take the building's facade and transform it into furniture!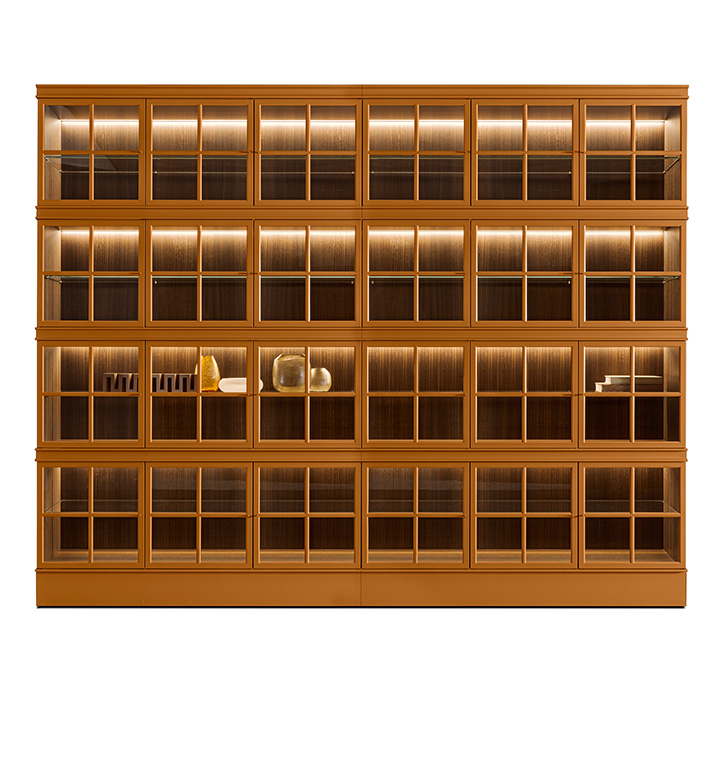 Designer
Aldo Rossi, Luca Meda
Collection
https://www.molteni.it/en/category/units

Official website
https://www.molteni.it/en/product/piroscafo

BRAND SELECTION
OUR PRODUCTS