The Immersive Salone del Mobile Virtual Stand Experience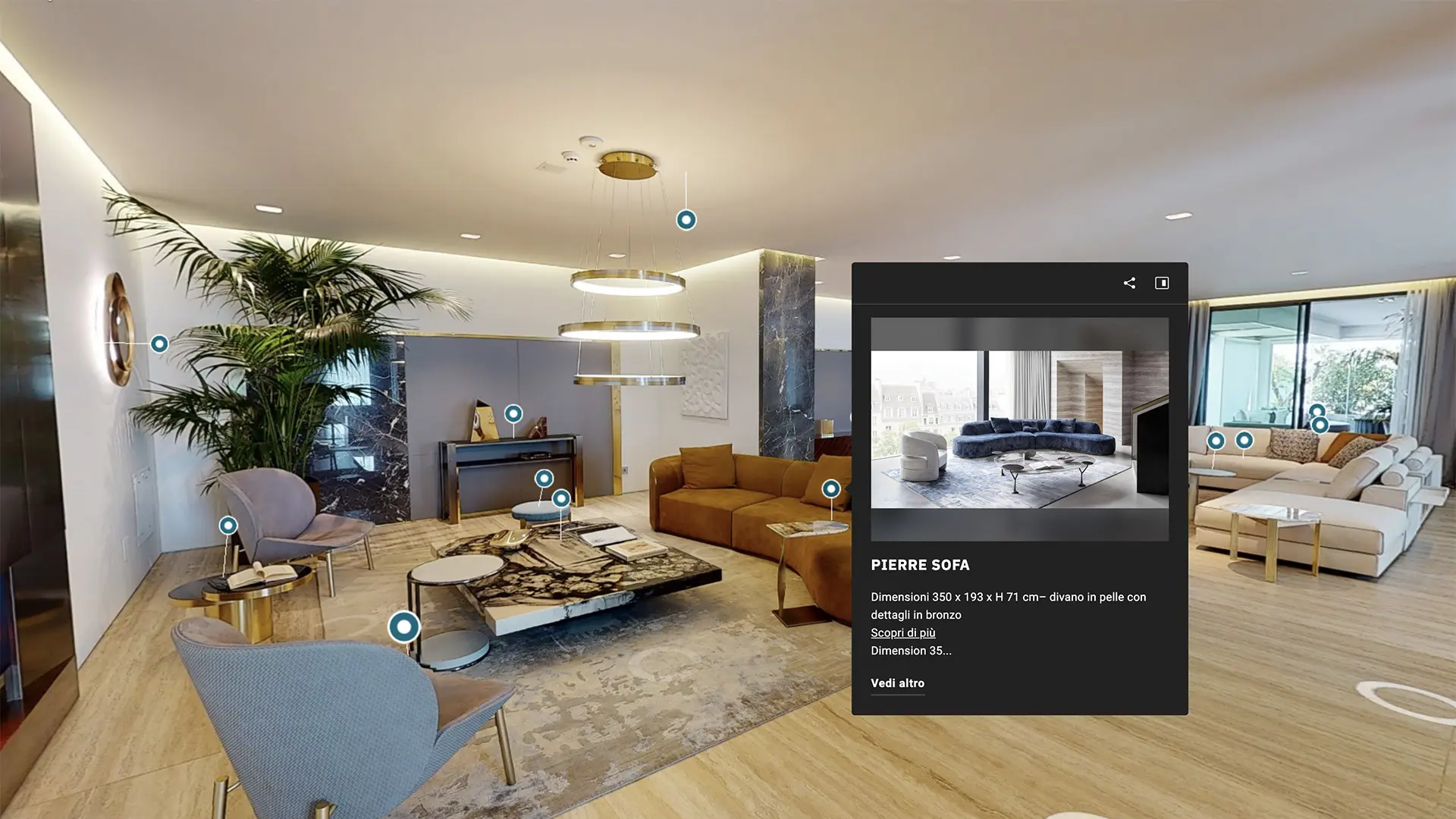 Relive the Salone del Mobile.Milano 2023 by visiting the Virtual Stands created in collaboration with Living3D  
The Virtual Stand pilot project further expands the Salone del Mobile digital offering with an immersive and interactive experience by means of virtual tours of the stands of some of the companies exhibiting at the 2023 edition. The various collections and products, together with information, images, product information sheets, further technical details, videos and website links can be found on each Virtual Stand. The Salone del Mobile visitor experience is thus amplified so as to valorise the tailor-made exhibition spaces developed by the companies by conjuring up design atmospheres and visions in the digital ecosystem too.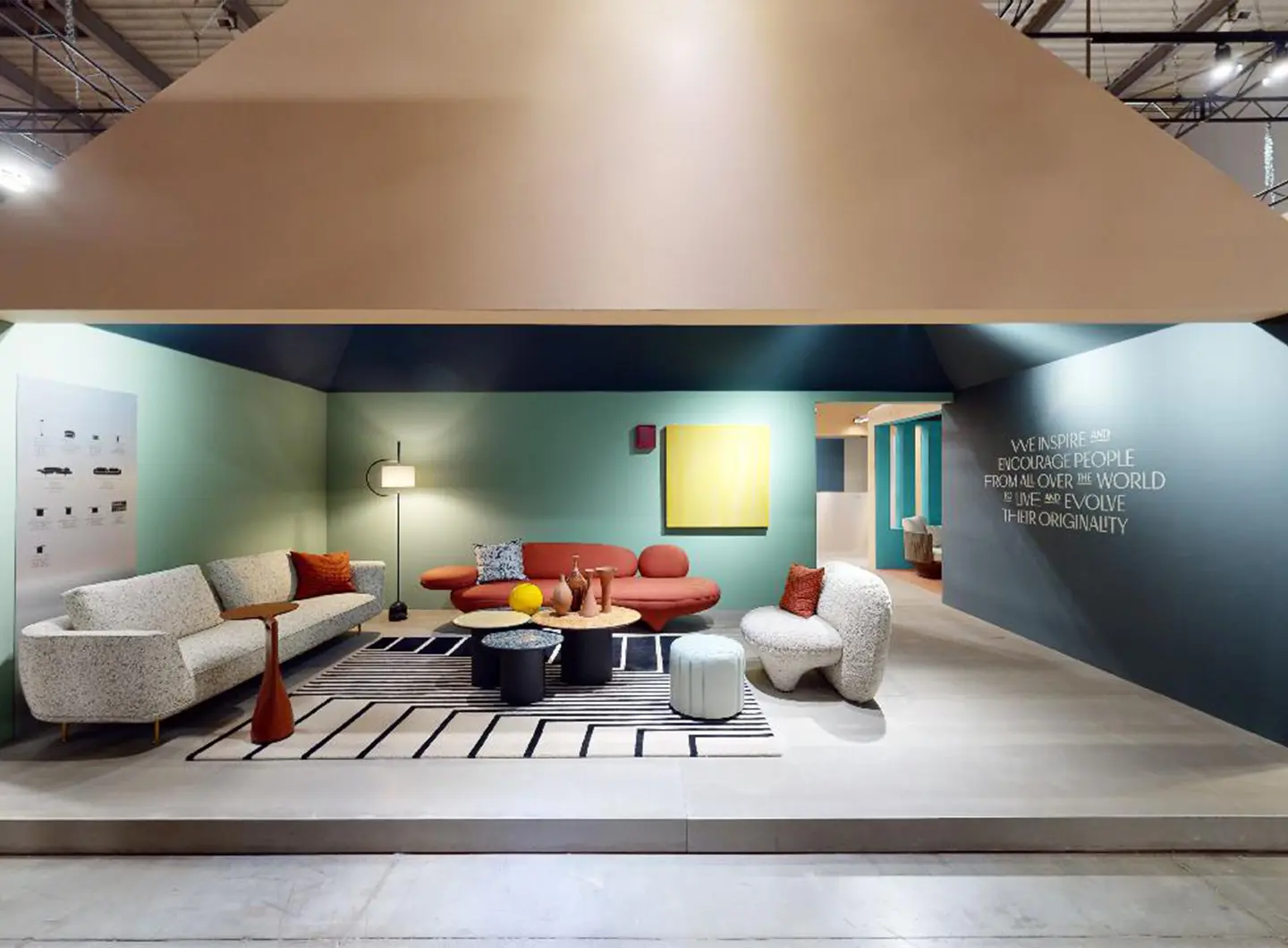 This will therefore make it possible for both those who took part in the exhibition and those who were unable to get there in person to immerse themselves in the virtual stands, explore the spaces devised by the companies and find out more about the products and collections presented at the 2023 edition of the Salone del Mobile.Milano. The Virtual Stand pilot project is the upshot of a collaboration between the Salone del Mobile and the Living3D team, which specialises in creating Virtual 3D Tours, an innovative tool for visiting faithfully replicated, realistic digital spaces created with Matterport technology. The project took off at the 2023 edition of the Salone del Mobile.Milano, involving a number of selected companies who expressed an interest in this service and took part in the launch. Virtual Stand will be further expanded at the 2024 edition, making the Salone del Mobile interactive digital offering increasingly comprehensive and structured.  
Virtual tours of the stands included in the 2023 pilot project are simple and intuitive. Visitors can move freely through the space to access the stands and interact with their chosen products, thanks to dedicated fact sheets providing them with a variety of different information and allowing the exhibitors to promote the goods being showcased at the exhibition.   
Take a tour of the virtual Salone del Mobile.Milano 2023 stands