Homes of the future. The "supersalone" proposals for new domestic scenarios
Add to bookmarks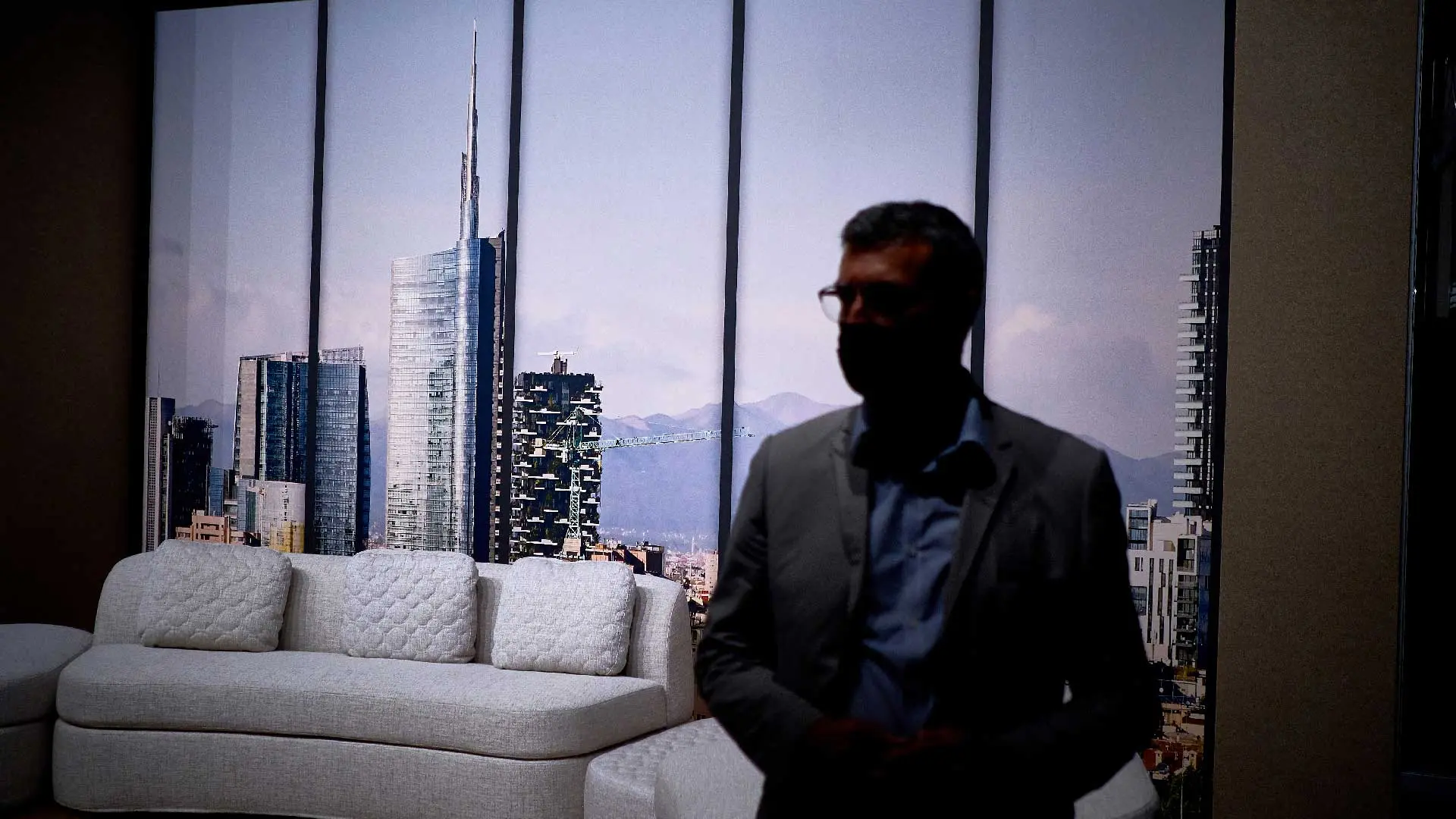 The increase in time spent at home has made for an acceleration of already established consumer trends. Triggering demand for more sustainable, flexible and exciting products and systems.   
The future lies at home. Or, at least, in places that are as much like it as possible. A study by WGSN, the global authority on consumer trends, flagged this up back in late 2020. The increase in time spent between the domestic walls has sparked new priorities, pushing up demand for flexible and exciting and naturally more sustainable products. The companies exhibiting at "supersalone" have responded to this challenge with projects in which offices flow into homes and homes into gyms, and furnishing becomes transformable ("armchairs become sofas – sofas become beds – beds become rings" according to the Campeggi stand (Pav 04 – Stand N 07), which is showcasing a selection of highly up-to-date pieces, from Vico Magistretti's Broomstick Uno and Ospite to Matali Crasset's Dynamic Life), with ample volumes and rounded, inclusive, democratic shapes.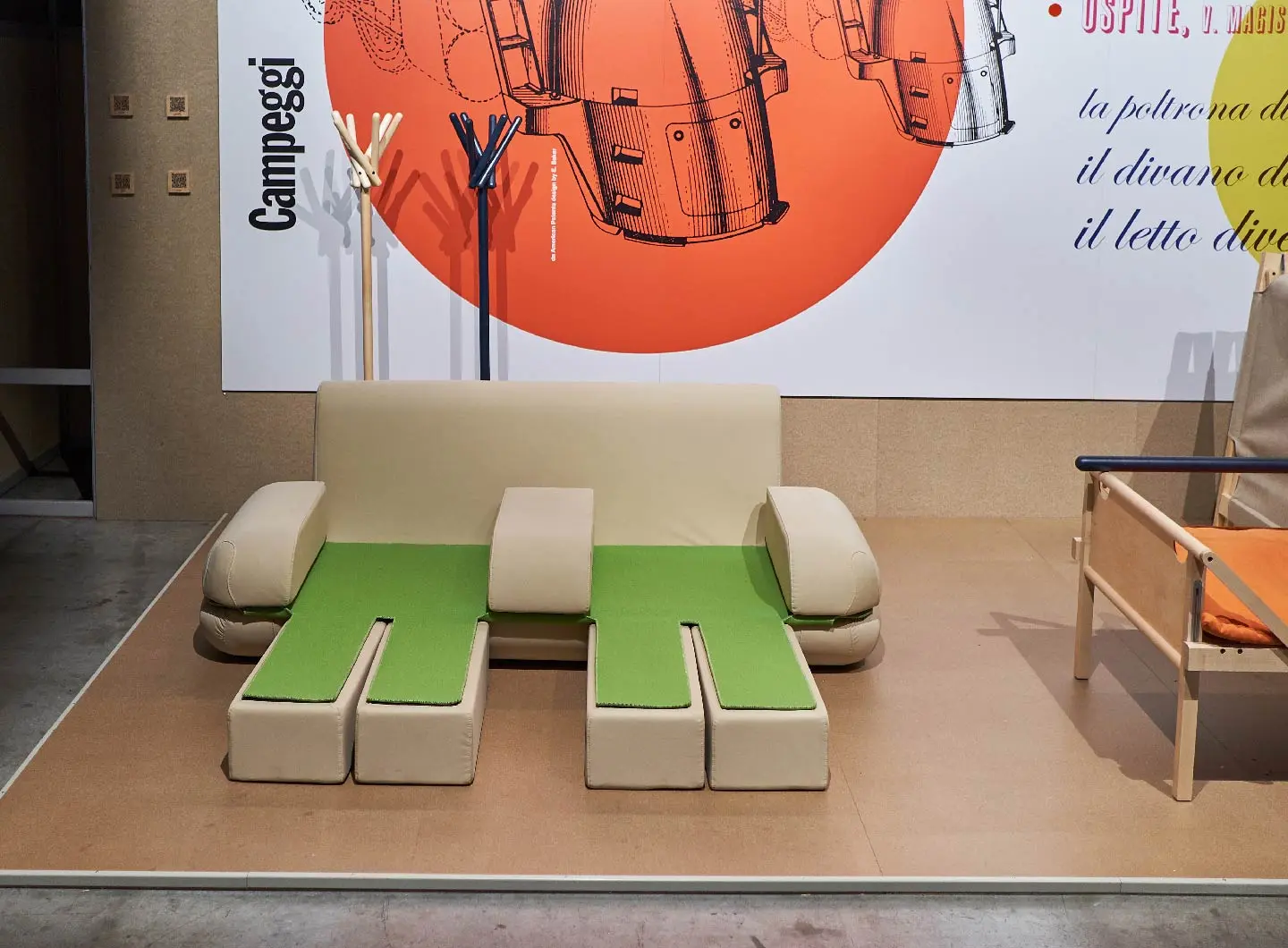 Previews of the 2021/2022 collection from Natuzzi Italia (Pav 02 – Stand G 32) include, for instance, Poly by Patrick Norguet, a home/office project designed to respond to the urgent need to bring domestic spaces and work demands together. Nearby, the sofa Apulo by the Formafastasma duo (Simone Farresin and Andrea Trimarchi) demonstrates a new normal, in which work and free time have lost their dedicated spaces. Similarly, Luxy (Pav 03 – Stand C 21) is exhibiting Crono (designed by Favaretto&Partners, which also took over the creative direction of the brand in 2020), a sleek, rounded desk that fits seamlessly into residential, work and community spaces. With NODE+ (designed by the founder of UNStudio, Ben van Berkel) LaCividina (Pav 02 – Stand L 10) is a system of padded elements, backrests, dividing walls and accessories with which to design micro-architectures dedicated to work, relaxation, privacy, entertainment and socialising.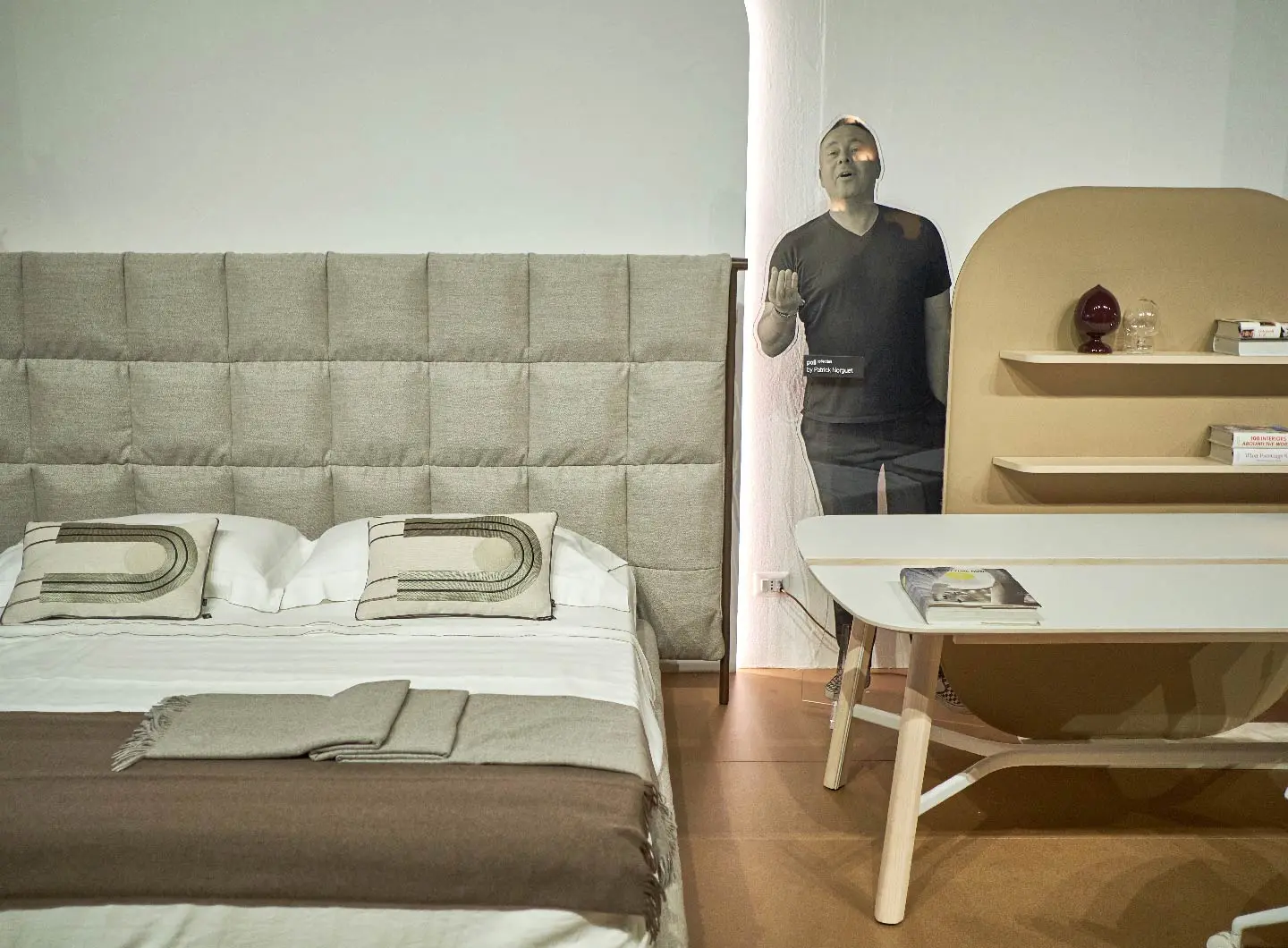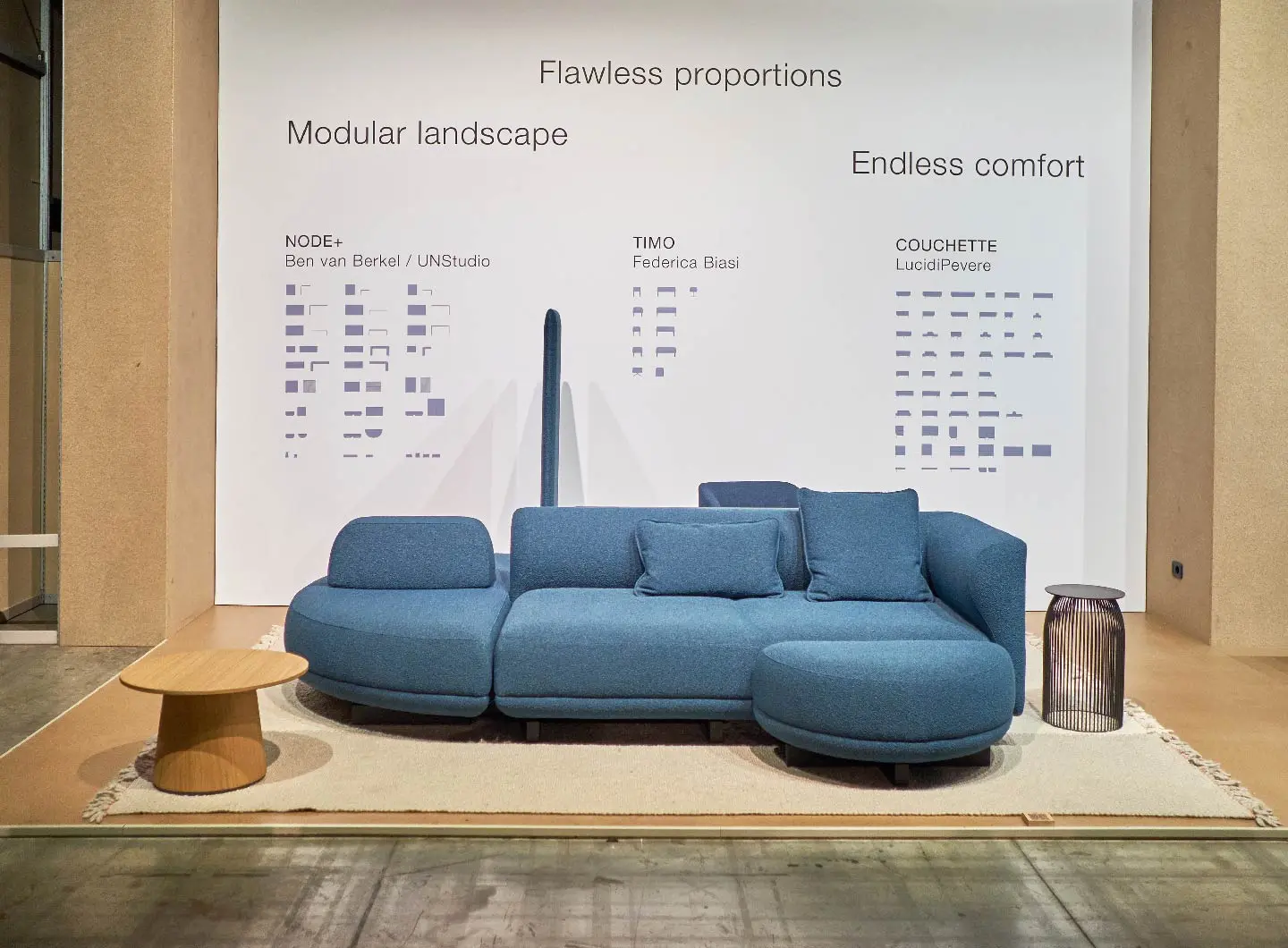 Projects that reflect our fluid and flexible lifestyles include the Gala chair collection (which marks Cristina Celestino's first collaboration with Saba) and the Costume modular sofa (designed by Stefan Diez), from Magis (Pav 04 – Stand D 01), its frame made out of recycled and recyclable polyethylene. The system consists of a single unit that can be arranged as desired or enhanced with armrests. Olafur Eliasson's Secret Cubic Shelves bookcase for Moroso (Pav 04 – Stand A 02) also has a green mission. Made entirely of iron (also recycled and recyclable), the construction, which reflects the artist's interest in geometry, makes for less waste of resources, raw materials and energy and, therefore, lower environmental impact. "In the private sector, the home is now seen as a sanctuary," says Lisa White, head of WGSN Lifestyle & Interiors. "We are seeing increased demand for soft, reassuring and tactile products." Very similar to what is happening in the public sector, where consumers expect spaces in which they can feel at home, even when they're not.