Dynamic Life
In the ages we are living, the sofa can also be designed for a dynamic comfort use and configured on topical requests. Matali Crasset's Dynamic Life shape dynamism distances from the complex mechanisms, getting closer to very simple gestures being able to create three different moments in the same space: the most traditional and formal sitting, the more relaxing lay down chaise longue and a destructured bed.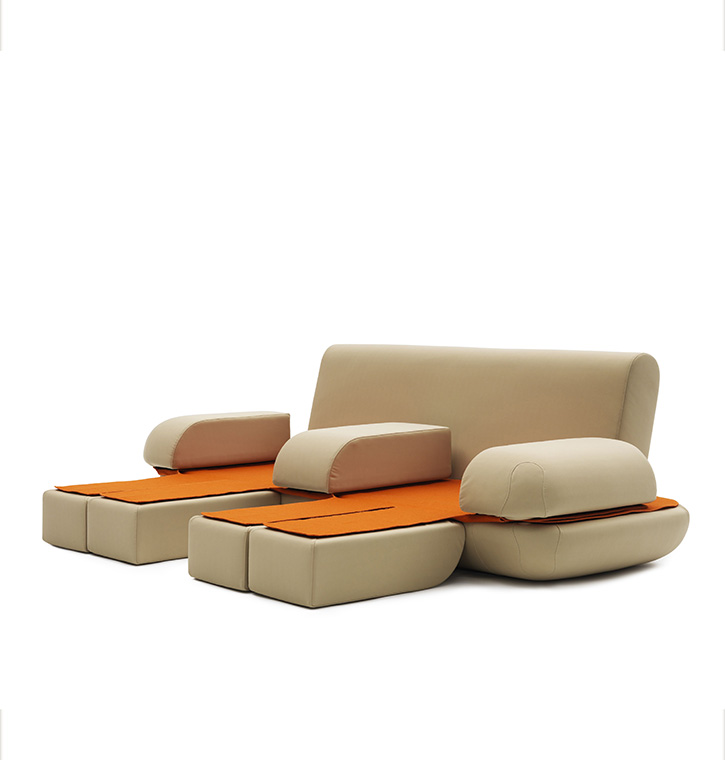 Descrizione prodotto
Design sofa bed easily convertible in a chaise lounge or in a queen size bed. Polyurethane foam and polyester padding, washable and extra-strong.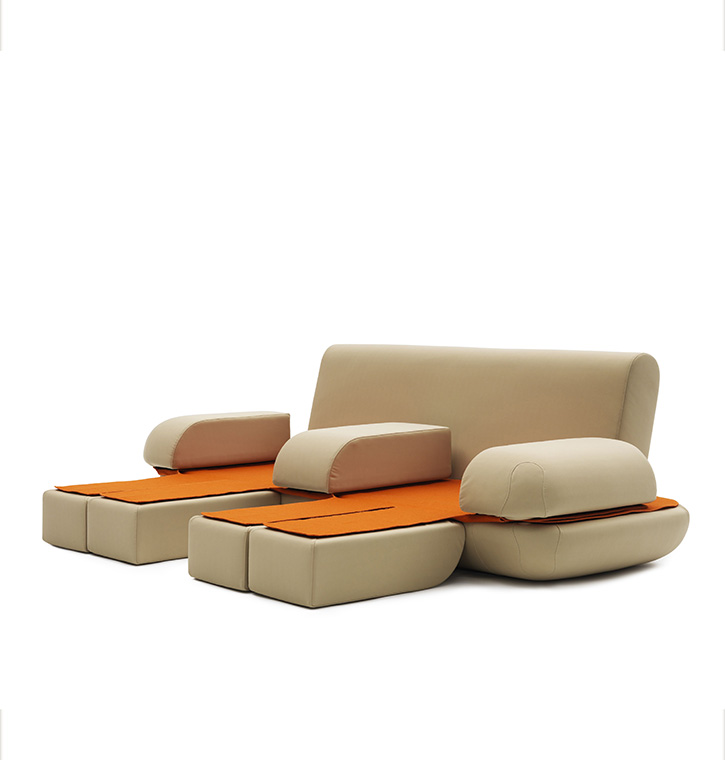 Product name
Dynamic Life
Caratteristiche
componibile, recliner, transformable
Dimensioni
Misure letto: cm 130 x 202
Scheda prodotto
Dynamic Life

Sito web ufficiale
www.campeggidesign.it

BRAND SELECTION
OUR PRODUCTS