All the summer relaxation according to Edra, between the sea and the mountains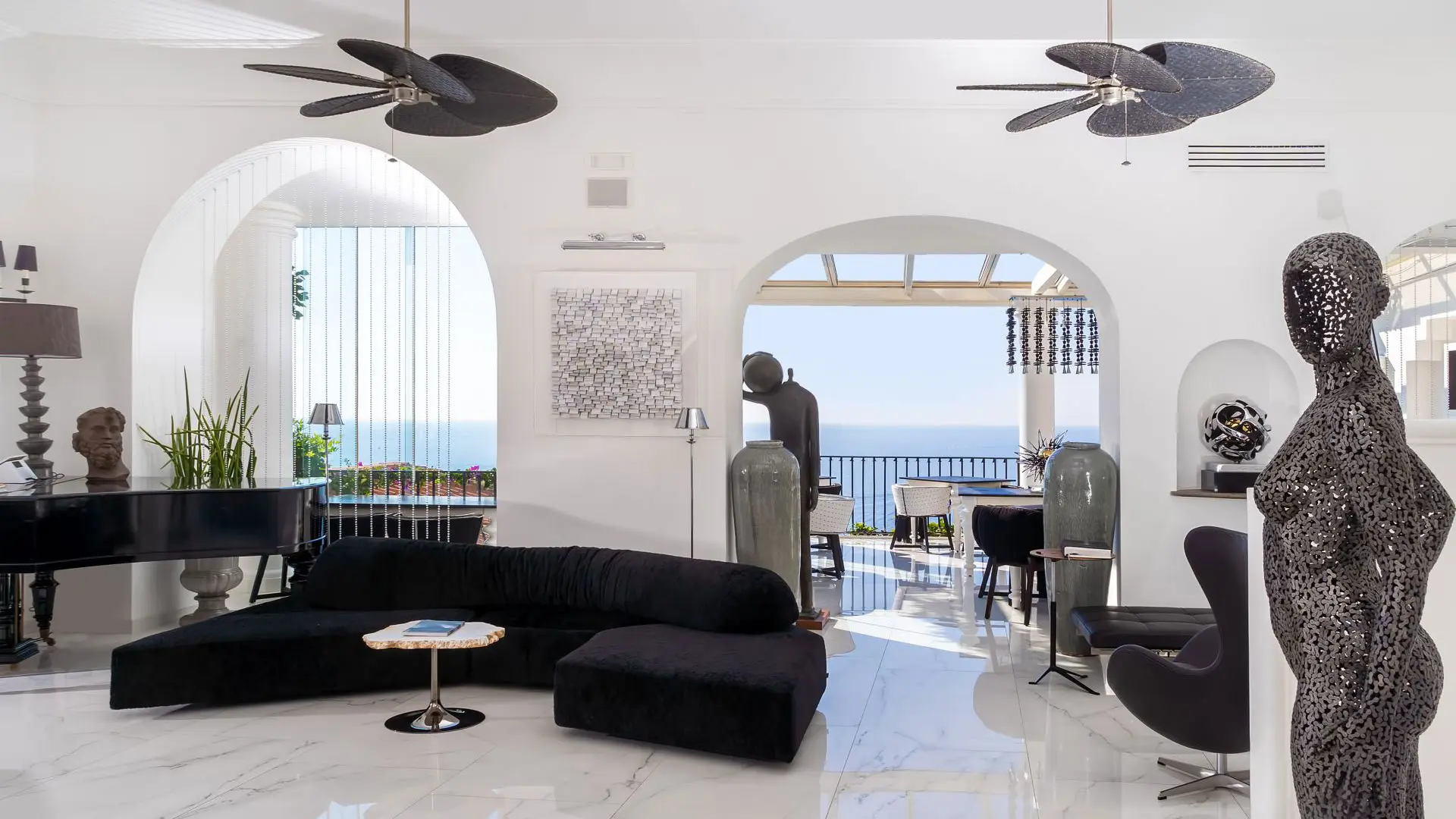 From Cortina d'Ampezzo passing through Forte dei Marmi: a selection of residential and contract projects furnished with some of the company's most famous pieces
The history of Edra is the story of a family. A story that begins in 1987, when Valerio and Monica Mazzei, from the second generation of a family of furniture makers, decided to embark on an adventure combining design quality and product innovation with continuous research. Edra was founded at Perignano in Tuscany and made its debut in Milan. Today, more than 35 years later, it is internationally recognized and has a focus on the production of sofas and armchairs, as well as seating, beds, tables, storage units and lamps. 
"Edra's story began with a very specific project. To create a unique, innovative and independent company. To mark the way forward, we had a compass in our hands, we had in mind what to achieve," says Monica Mazzei, the company's vice-president stressing the importance of uniting technological progress with craft skills. The result is a constant concern for the project, traceable in every phase of design, from the brief to the final product. Thanks also to collaborations with leading designers such as Zaha Hadid, the brothers Fernando and Humberto Campana, Jacopo Foggini, Masanori Umeda and Francesco Binfaré.  
Over the years, Edra's projects have entered the collections of important international museums, projects that testify to the company's vocation for the culture of design. They range from the MoMA in New York to the Centre Pompidou and the Musée des Arts Décoratifs in Paris, the Triennale Design Museum in Milan, the Vitra Design Museum at Weil am Rhein, the Die Neue Sammlung in Munich, the Galleria d'Arte Moderna e Contemporanea in Rome, the Palazzo Quirinale and Palazzo Borromeo.  
To these are added residential and hospitality projects, and even yachts, where Edra's projects furnish the spaces and endow them with personality with furnishings such as the sofas Grande Soffice, On The Rocks, Standard and Standway designed by Francesco Binfaré. This is a journey that starts from Cortina d'Ampezzo and arrives in Madonna di Campiglio passing through Florence, Naples, Positano and Forte dei Marmi, all the way to the splendid Lizard Island, located in the Coral Sea off the north coast of Queensland, Australia. To celebrate the summer we publish a selection, between sea and mountains, of these projects.