ROMANCE
Category: Cabinets and containers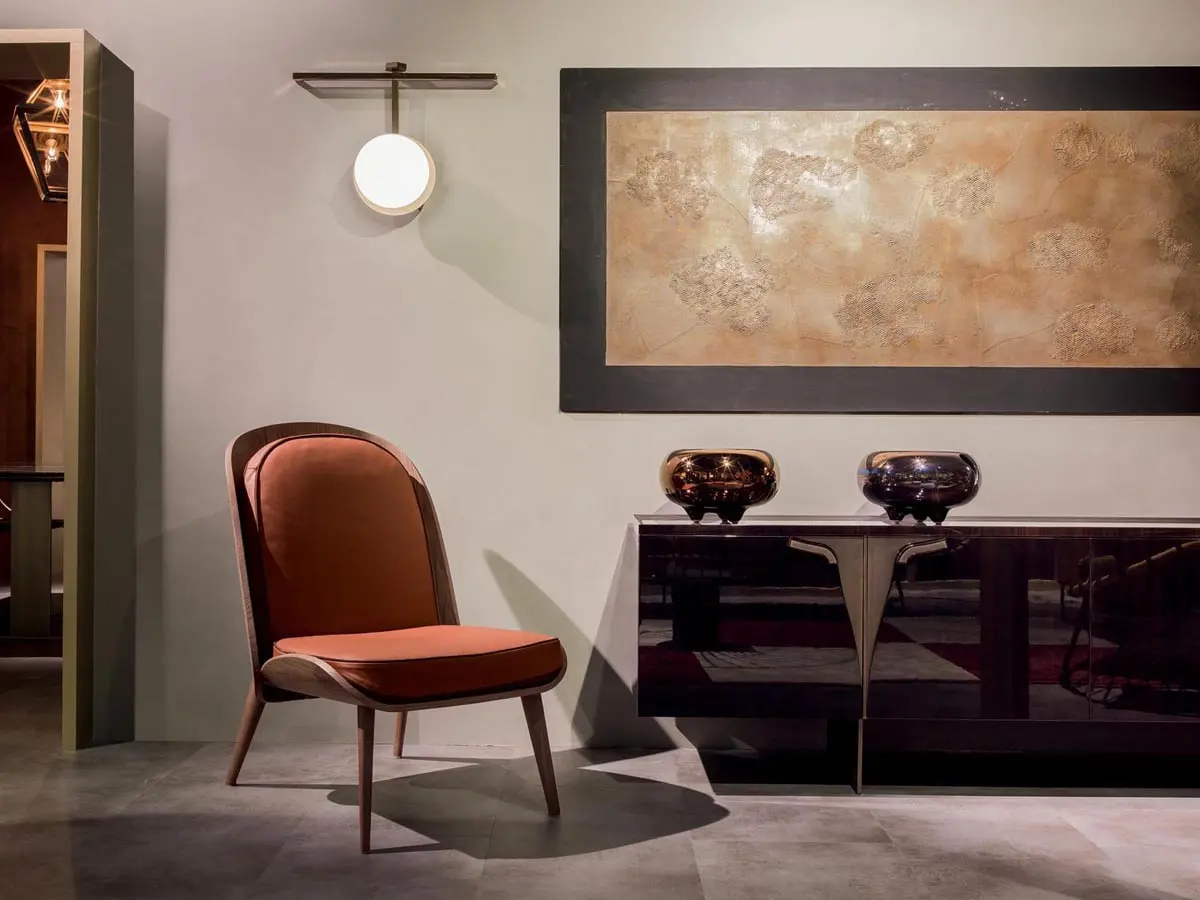 Elegant modern cabinet in polished eucalyptus wood. ROMANCE is a real protagonist of the new ZANABONI EDIZIONI collection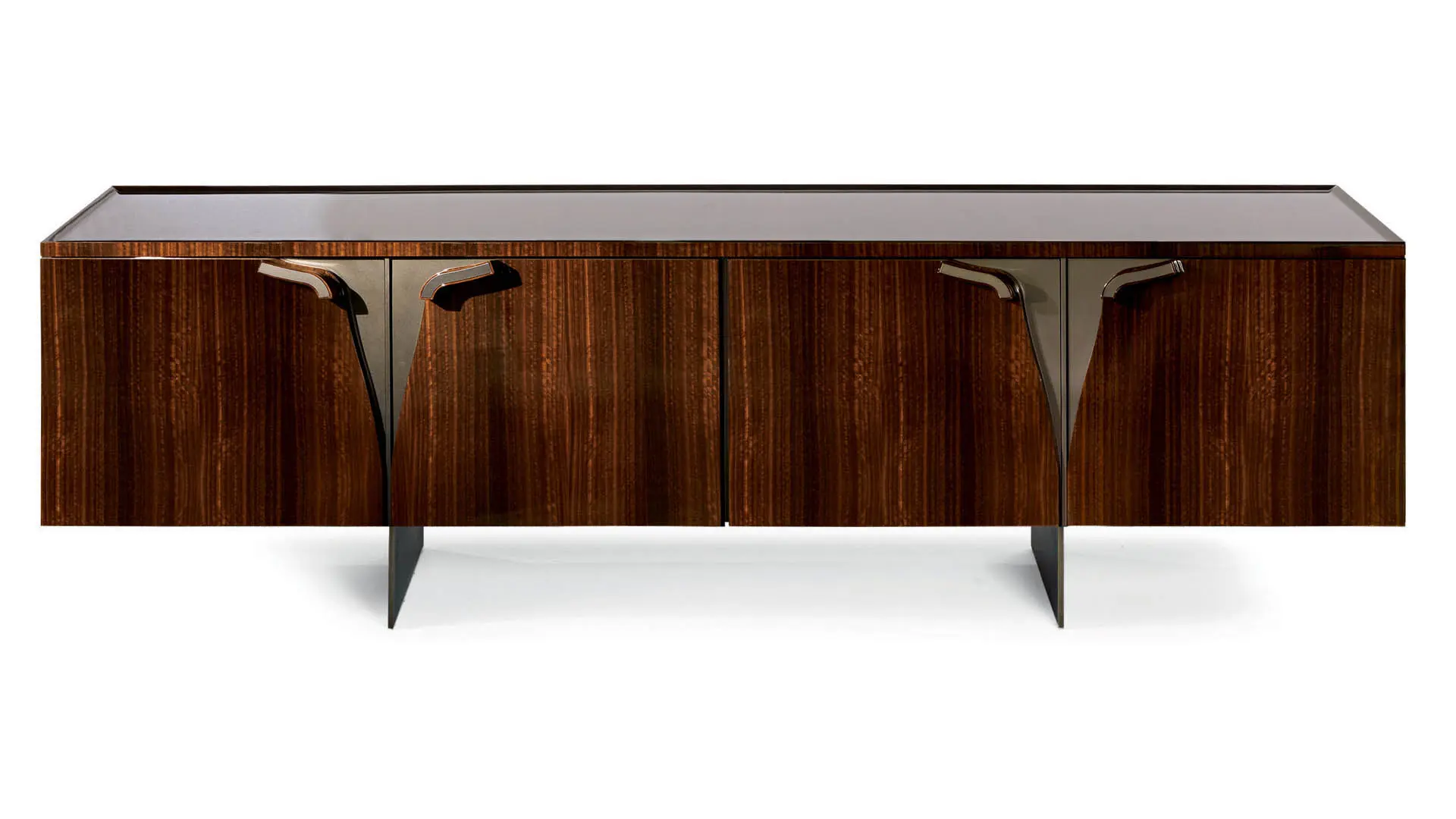 ROMANCE is a modern bar cabinet in elegant and sophisticated polished wood. Conceived within the ZANABONI EDIZIONI collection, combined with the dining table of the same name and the central coffee table, with its fine finish, it is the ideal complement to create environments rich in modernity and style.
ZANABONI offers furnishing solutions rich in details and made with precious, top-notch materials and innovative techniques, harmoniously mixed to create unique models: a philosophy that can be found in Milan, Moscow, New York, Paris, Shanghai and many other cities where ZANABONI has become an ambassador of the "made in Italy", furnishing penthouses, grand residences, prestigious hotels and institutional buildings.
ZANABONI products are unique and exclusive masterpieces, timeless protagonists of a luxurious and refined elegance, the result of the skillful work of master craftsmen who pass down the secrets of craftsmanship, and of the collaboration with some of the most brilliant architects, established nationally and internationally. This synergy with well-known designers has led to the creation of the new modern brand ZANABONI EDIZIONI, born from the need to combine and reinterpret the classic and the modern with an innovative approach that does not forget history and that proposes the art of living through furniture and complements in which design, style, material, unprecedented workmanship and tailoring follow new aesthetic codes. Choosing ZANABONI as a partner for the development of high-end projects means having a wide range of items in the catalog in different styles, but also the ability to customize them according to the specific needs of each project.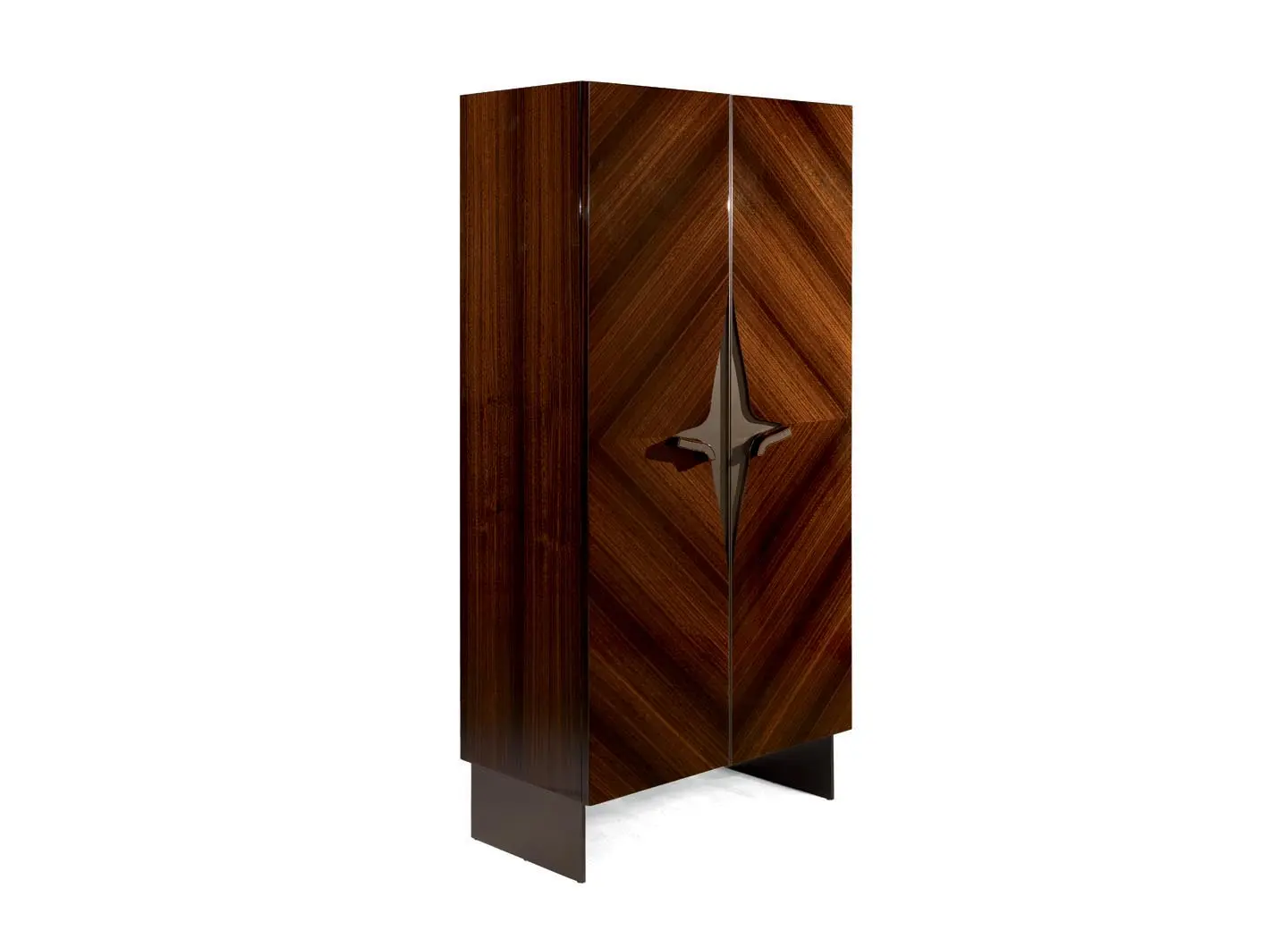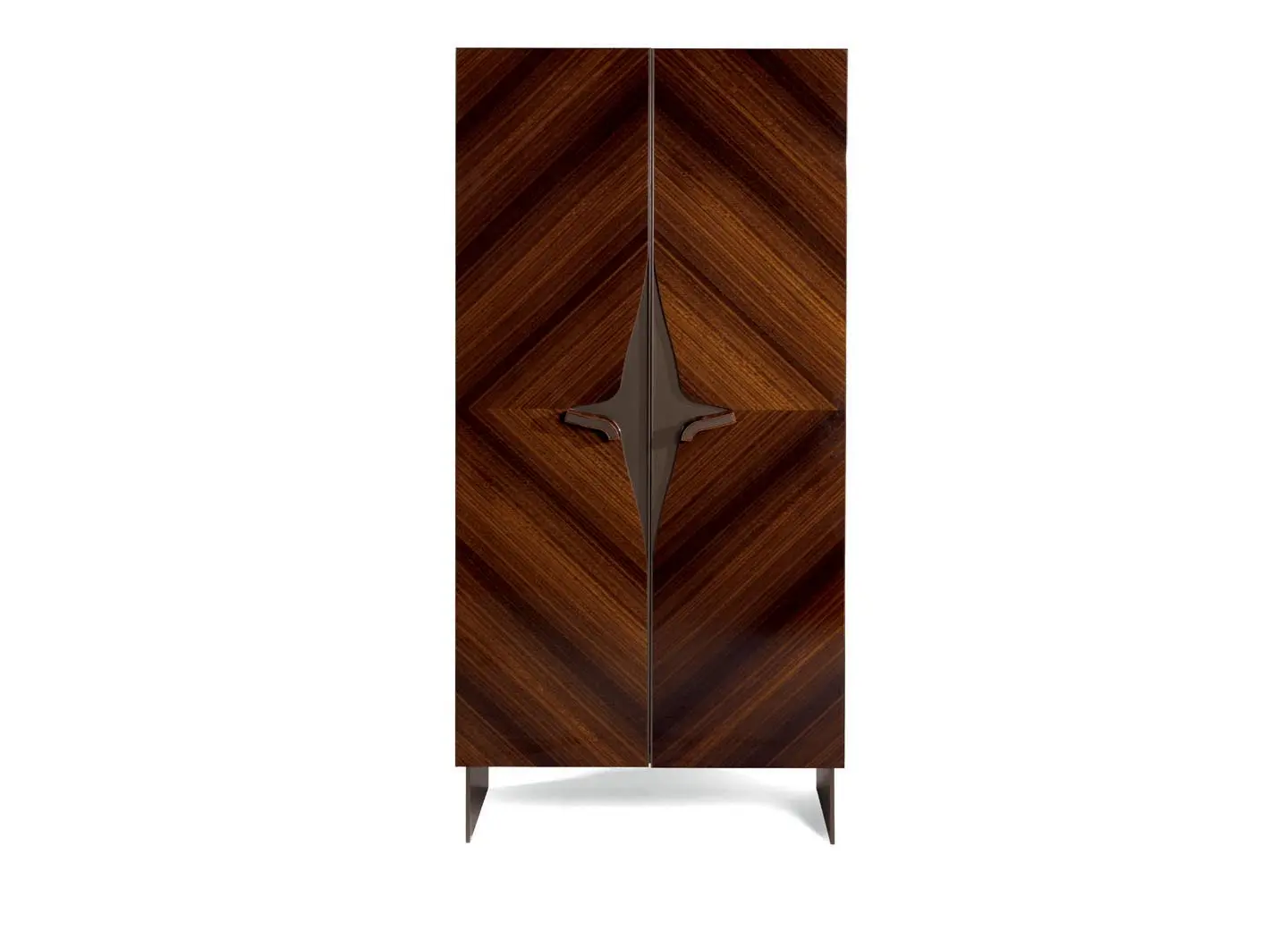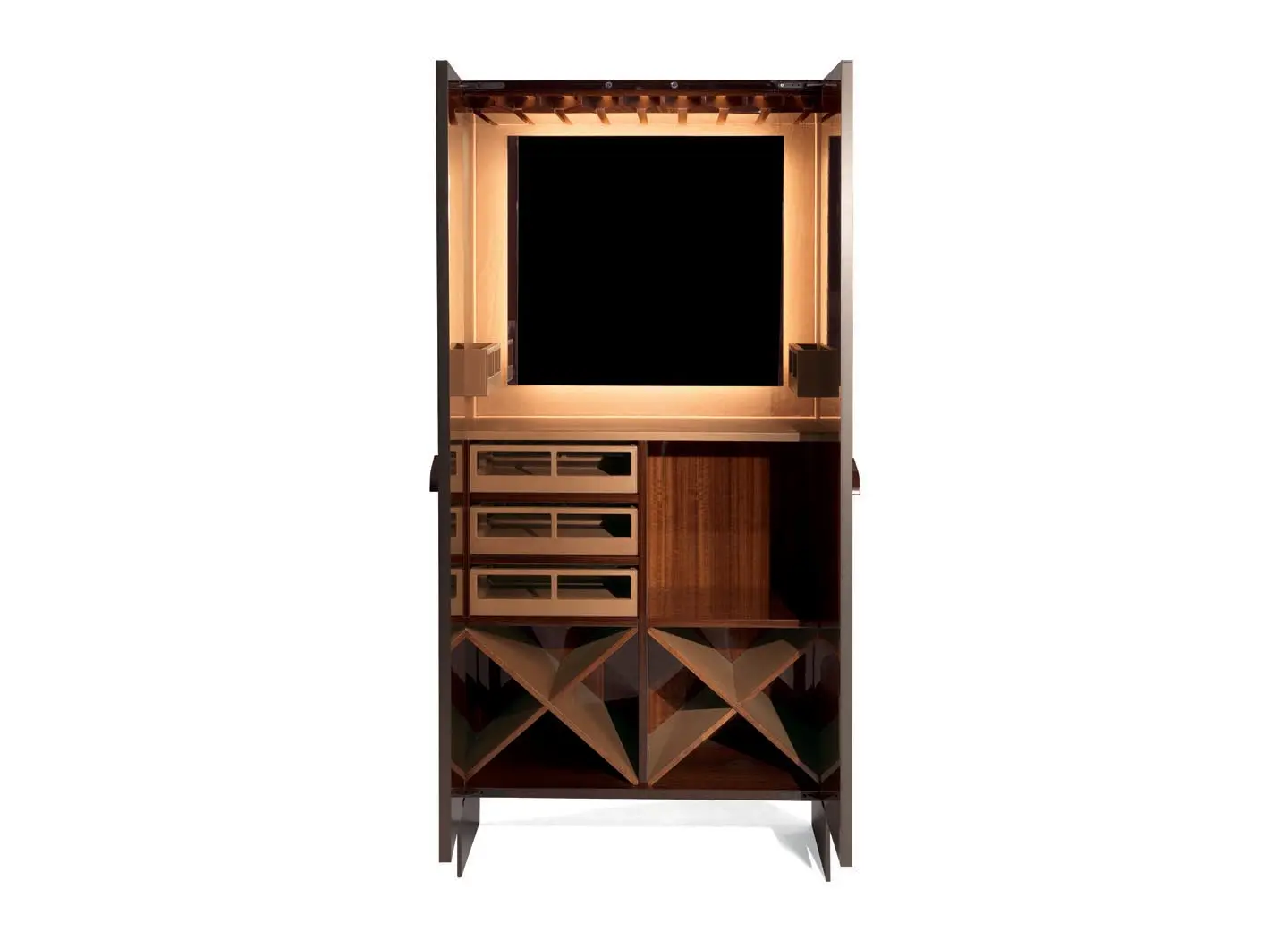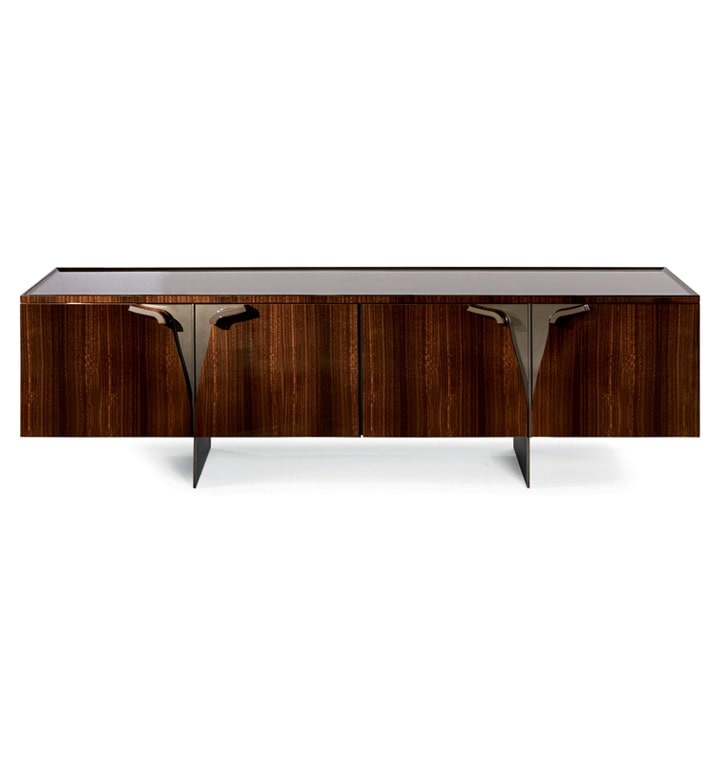 Product description
Elegant modern cabinet in polished eucalyptus wood. ROMANCE is a real protagonist of the new ZANABONI EDIZIONI collection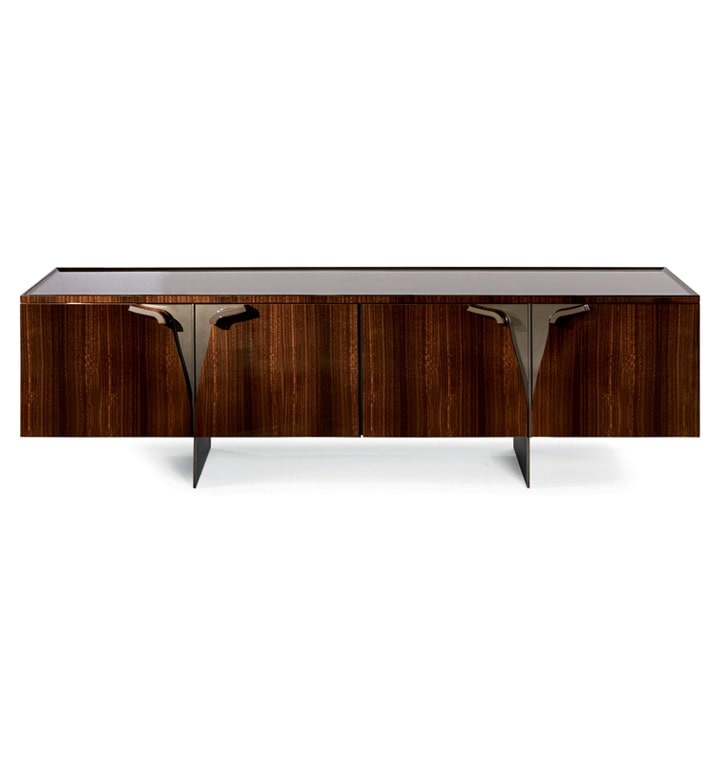 Designer
Studio Mamo per ZANABONI EDIZIONI
Dimensions
ED/20 303 Sideboard cm. 228 x 52 x h.69,5
ED/20 314 Bar cabinet cm. 90 x 50 x h.190
Collection
ZANABONI CONTEMPORARY

Official website
ZANABONI

BRAND SELECTION
OUR PRODUCTS