FREDDY
FREDDY is a seating system available in a fixed or modular version rich in details such as, for example, the quilting used in the armrest and lumbar support that reflects the decorative soul of ZANABONI
FREDDY is a multifaceted seating system available in fixed or modular versions.
FREDDY can meet every need for layout and setting. It is an eclectic solution able to intercept multiple taste targets. FREDDY easily fits in any context, residential or office. Its innovative design comes from long research that resulted in a harmonious union between present and past, style and comfort.
ZANABONI offers furnishing solutions rich in details and made with precious, top-notch materials and innovative techniques, harmoniously mixed to create unique models: a philosophy that can be found in Milan, Moscow, New York, Paris, Shanghai and many other cities where ZANABONI has become an ambassador of the "made in Italy", furnishing penthouses, grand residences, prestigious hotels and institutional buildings.
ZANABONI products are unique and exclusive masterpieces, timeless protagonists of a luxurious and refined elegance, the result of the skillful work of master craftsmen who pass down the secrets of craftsmanship, and of the collaboration with some of the most brilliant architects, established nationally and internationally. This synergy with well-known designers has led to the creation of the new modern brand ZANABONI EDIZIONI, born from the need to combine and reinterpret the classic and the modern with an innovative approach that does not forget history and that proposes the art of living through furniture and complements in which design, style, material, unprecedented workmanship and tailoring follow new aesthetic codes. Choosing ZANABONI as a partner for the development of high-end projects means having a wide range of items in the catalog in different styles, but also the ability to customize them according to the specific needs of each project.
Designed by

Castello Lagravinese Studio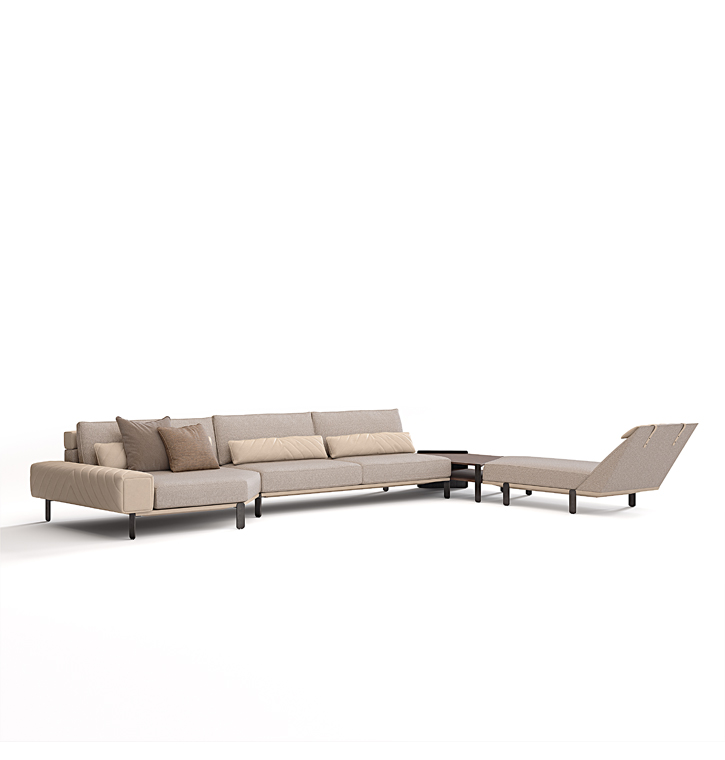 Product Overview
FREDDY is a seating system available in a fixed or modular version rich in details such as, for example, the quilting used in the armrest and lumbar support that reflects the decorative soul of ZANABONI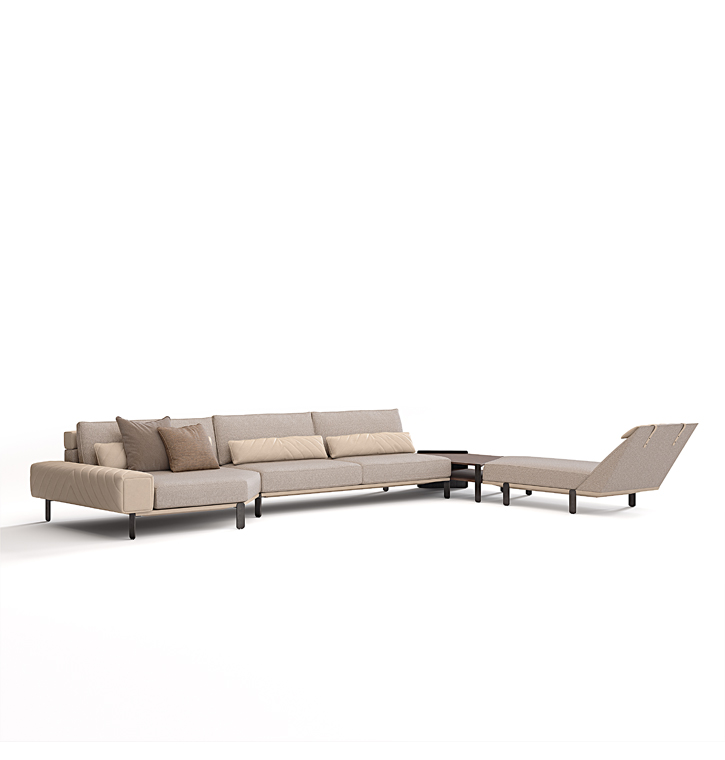 Designer
Castello Lagravinese Studio
Collection
ZANABONI MODERN

Official website
ZANABONI

BRAND SELECTION
OUR PRODUCTS