Amore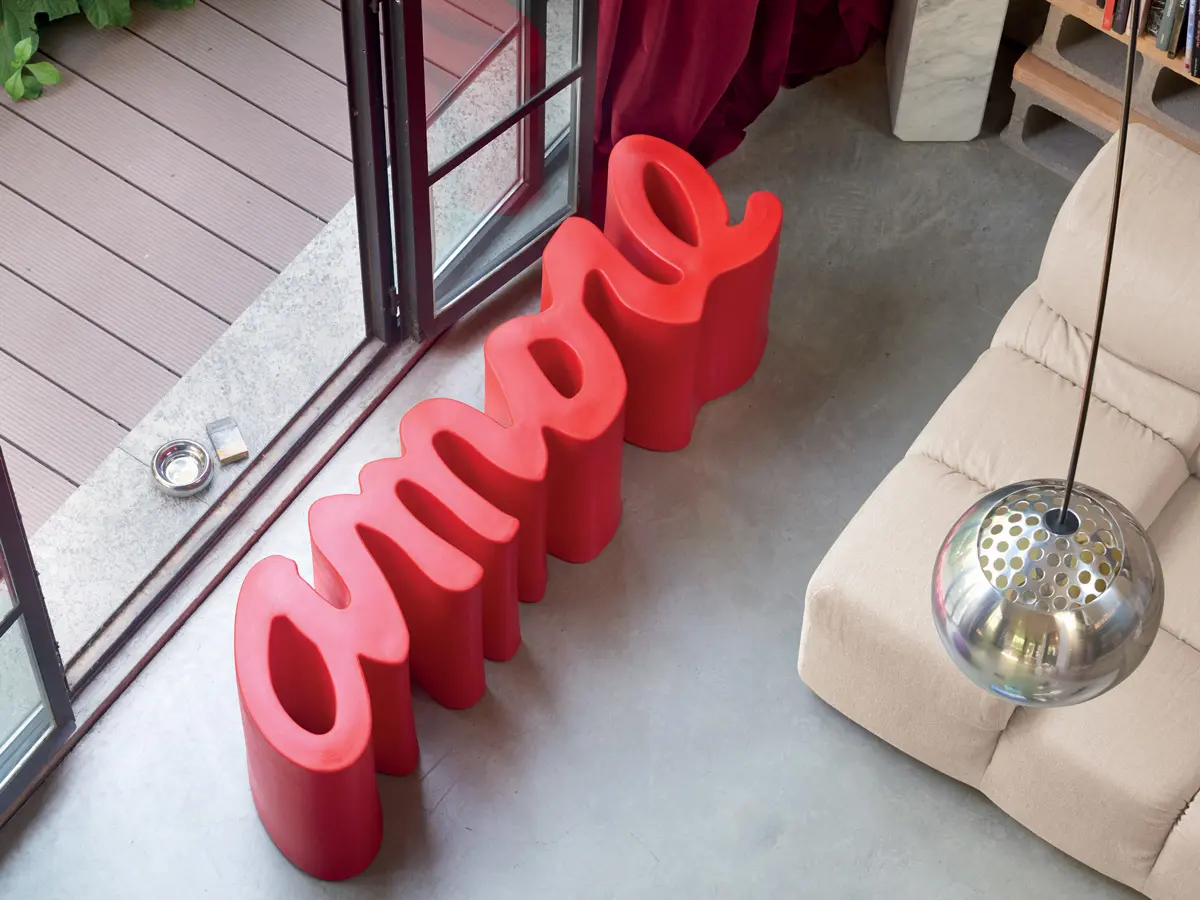 Amore bench belongs to an unusual project with the lettering philosophy, made by Giò Colonna Romano: a word becomes a design element and materializes, becomes a product that can communicate a message. The seat has got the stylized shape of the word "Amore", which means Love in Italian language. 
Amore represents the synthesis of the main characteristics of Slide production: love for the colours, for the original design and for unusual shapes. Amore bench perfectly matches with every kind of contract, as restaurants, hotels and clubs, but also for domestic settings, both indoor and outdoor. It is available also in lacquered version.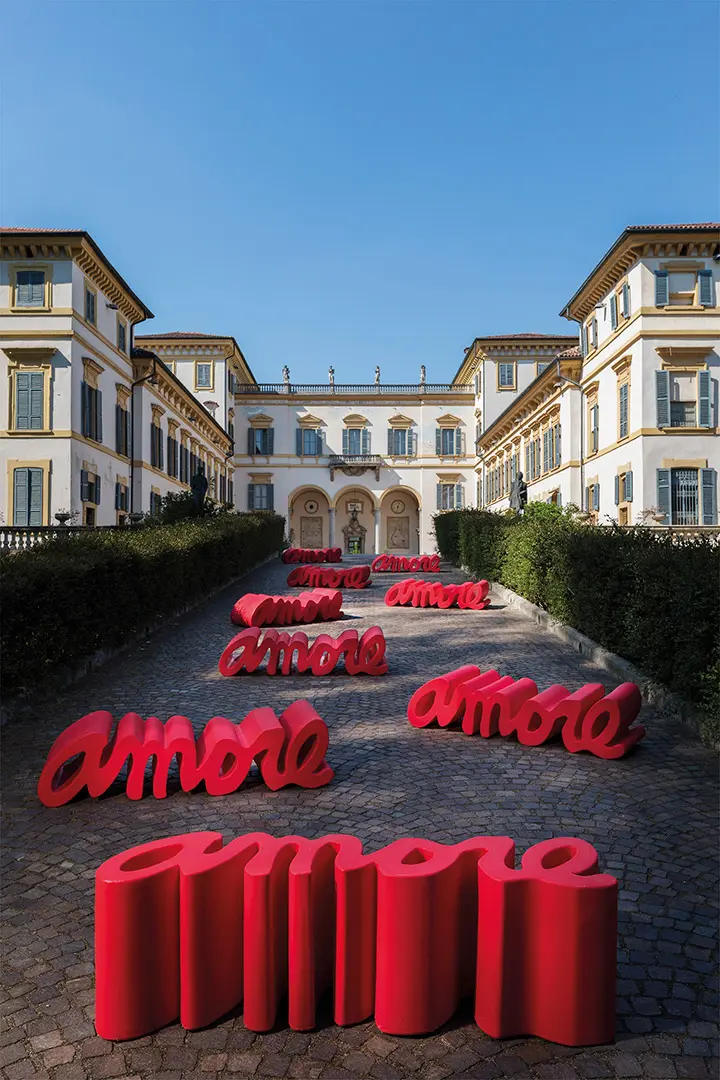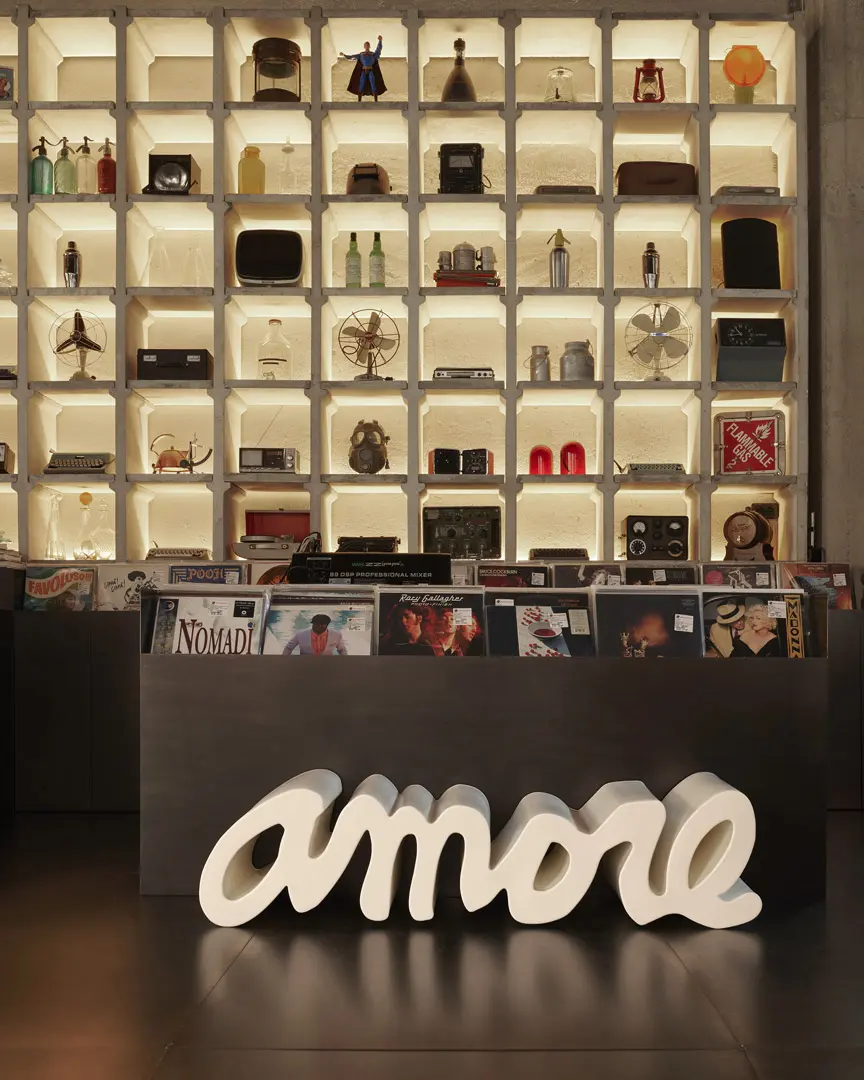 Designed by

Giò Colonna Romano

Sicilian by origin but Milanese by adoption, Giò Colonna Romano is the father of Slide: industrial engineer, designer and entrepreneur, he gave life to many products in our catalog, taking advantage of all his experience in the plastic molding sector. His innate creativity leads him to take inspiration from everyday reality to create lines of products with an ironic, fun and colorful design, which follow his personality. All its products are aesthetically refined but also very functional: his design idea is to create essential lines, which know how to bring joy and which are also usable in different ways. From the genius of bright furniture to the most colorful objects for the home, the style of Giò Colonna Romano is one of the most characteristic of all SLIDE production.
BRAND SELECTION
OUR PRODUCTS