Signature Kitchen Suite
INTRODUCES
18" Integrated freezer
Category: Electrical appliances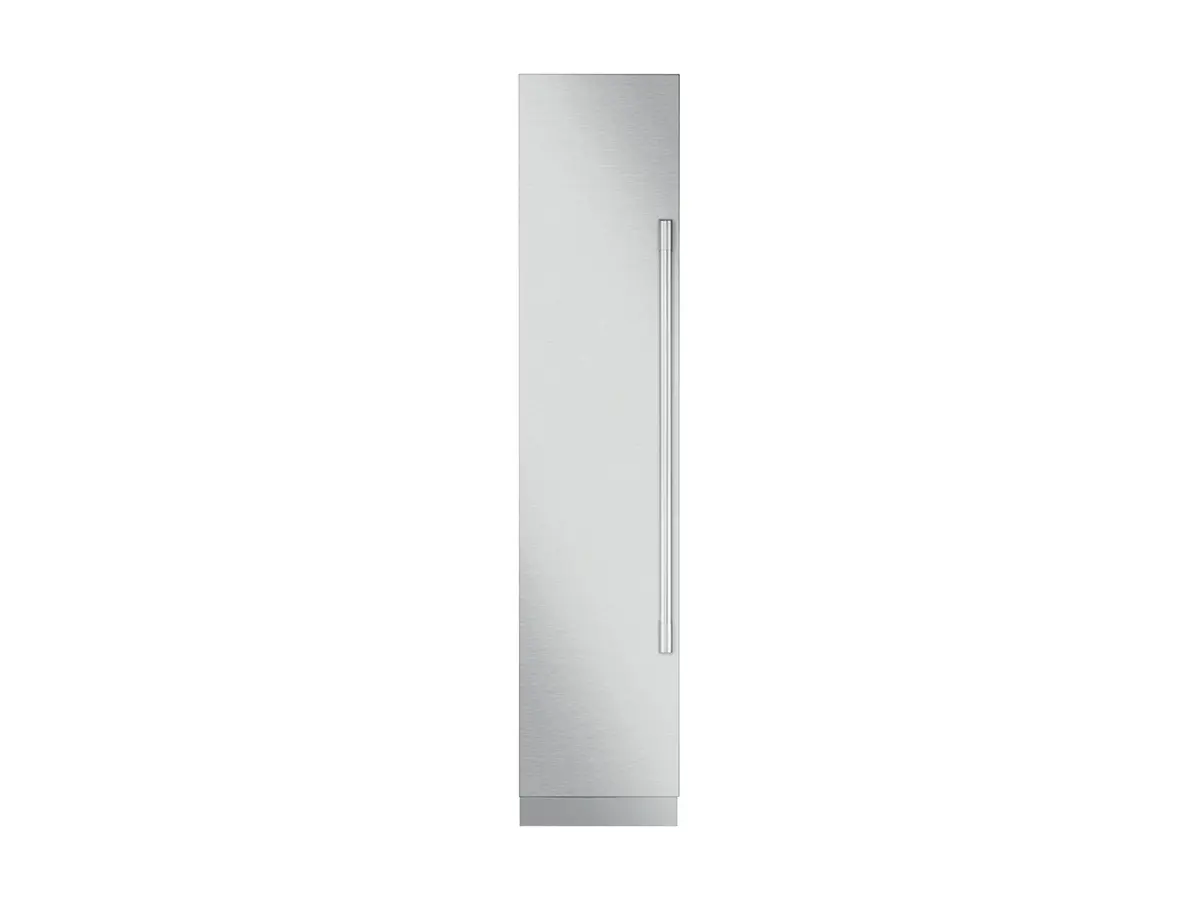 The Signature Kitchen Suite 18" Integrated freezer has a capacity of 241 litres and interiors in glass and stainless steel. All shelves are removable, providing greater flexibility of space and ease of cleaning. Equipped with an auto ice maker, its removable ice bucket has a capacity of up to 2 kg.
The freezer has only 1°C variation between set and actual temperature. This precise temperature control allows for extremely rapid cold transfer and therefore greater overall efficiency, from an energy classification point of view as well as guaranteeing optimal conservation of food.
The Linear Inverter Compressor has a longer lifespan than traditional models and offers excellent performance, particularly silent it also guarantees significant energy savings.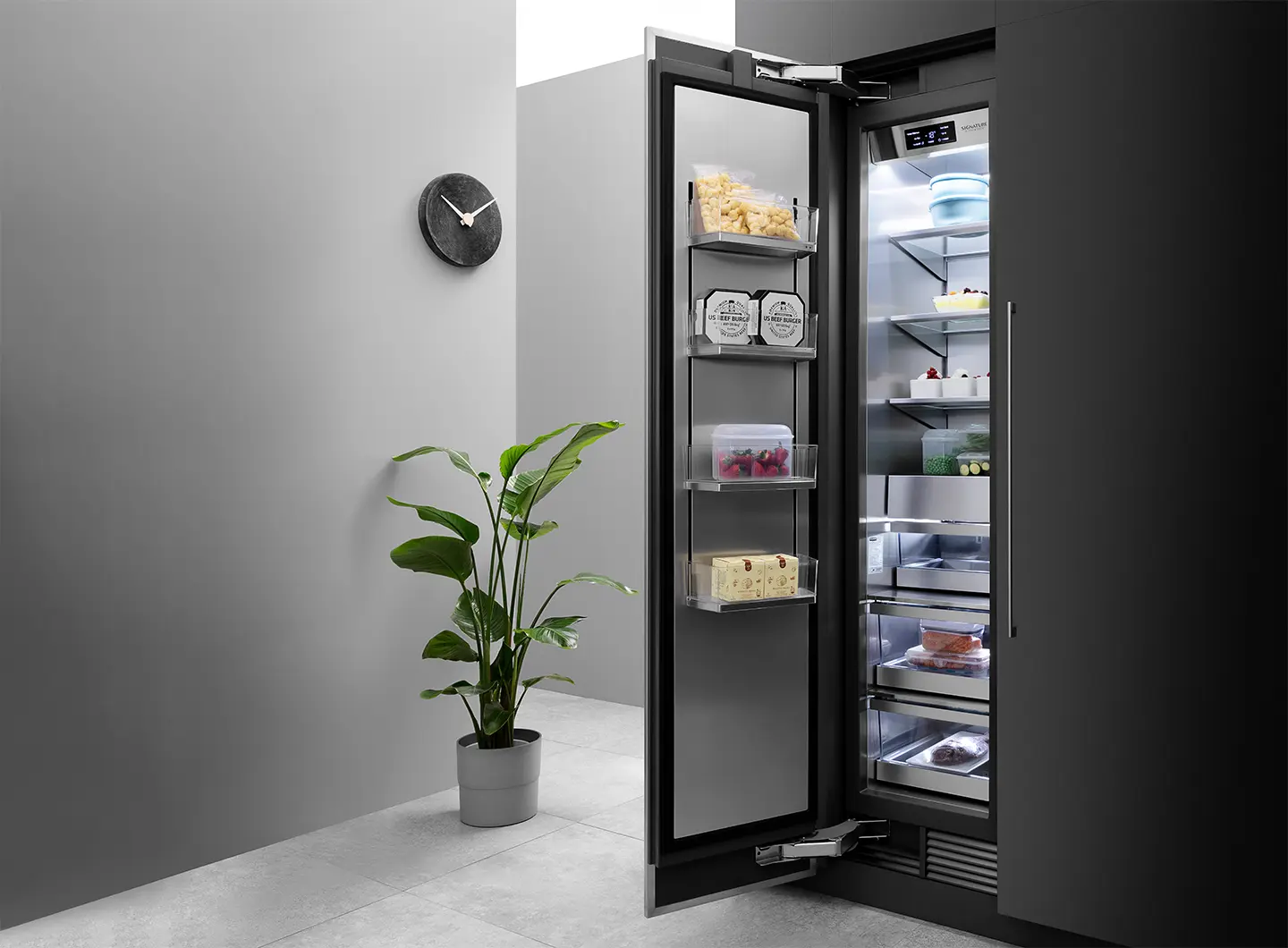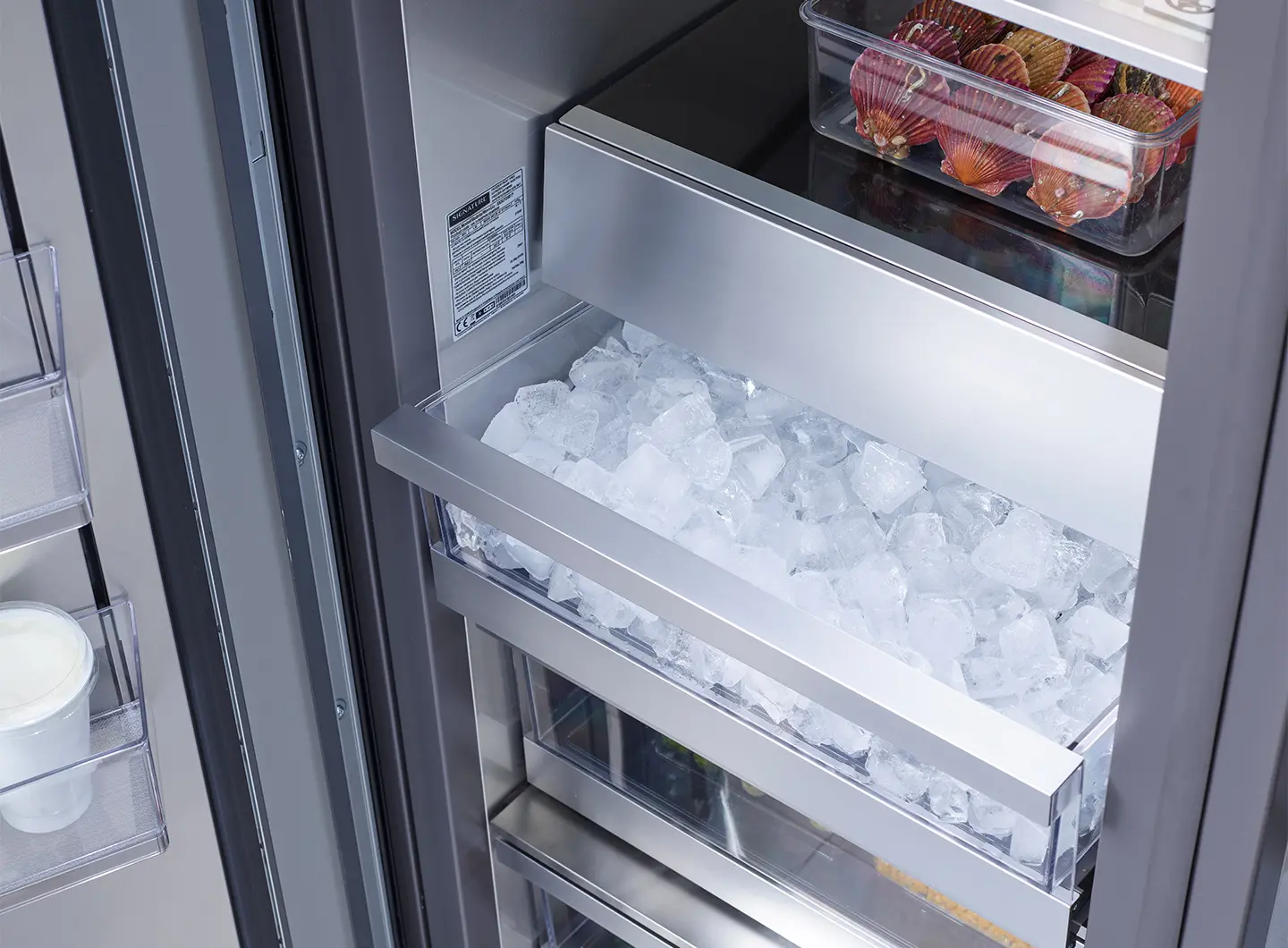 The 18" Integrated freezer is WI-FI ready and can be connected to the home network. It is enabled for SmartThinQ® Control with iOS/Android App. The Smart Diagnosis System detects possible malfunctioning by means of the Signature Kitchen Suite app.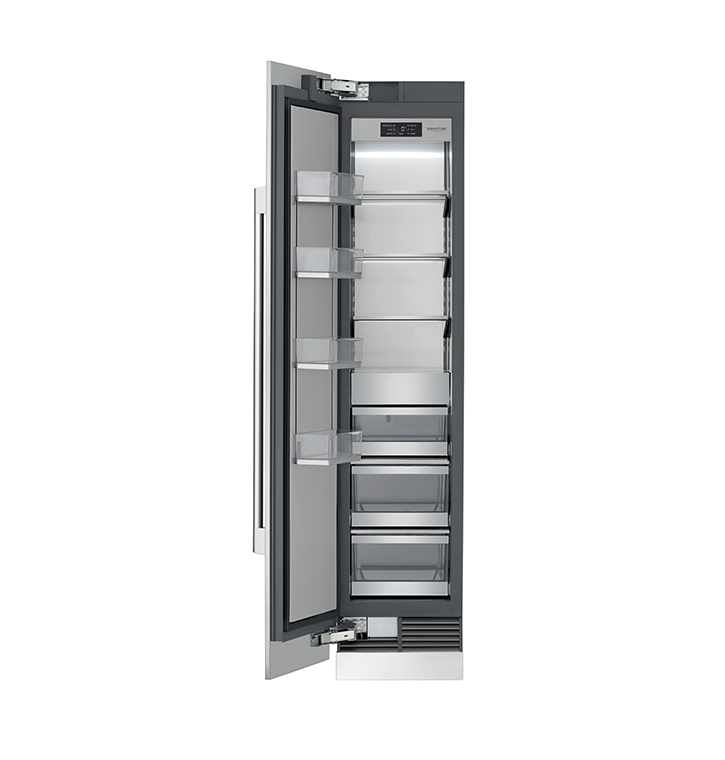 Product description
The 18" Integrated freezer is panel ready or can be fitted with stainless steel doors, available as an accessory kit. A 24" width version is also available.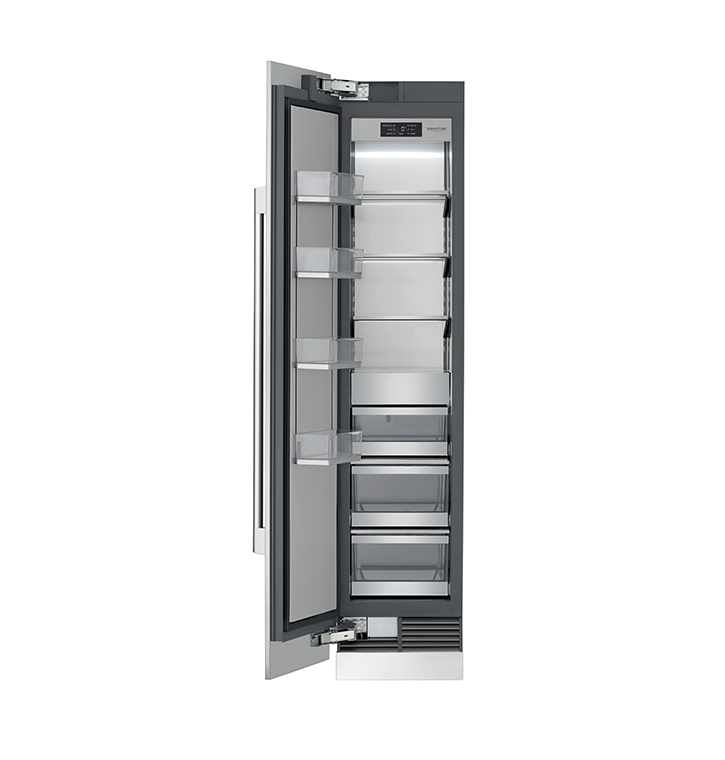 Product name
18" Integrated freezer
Designer
Signature Kitchen Suite
Product sheet
Download the product sheet

Official website
Visit the website

BRAND SELECTION
OUR PRODUCTS