T-Loop
Category: Gazebos, pergolas and umbrellas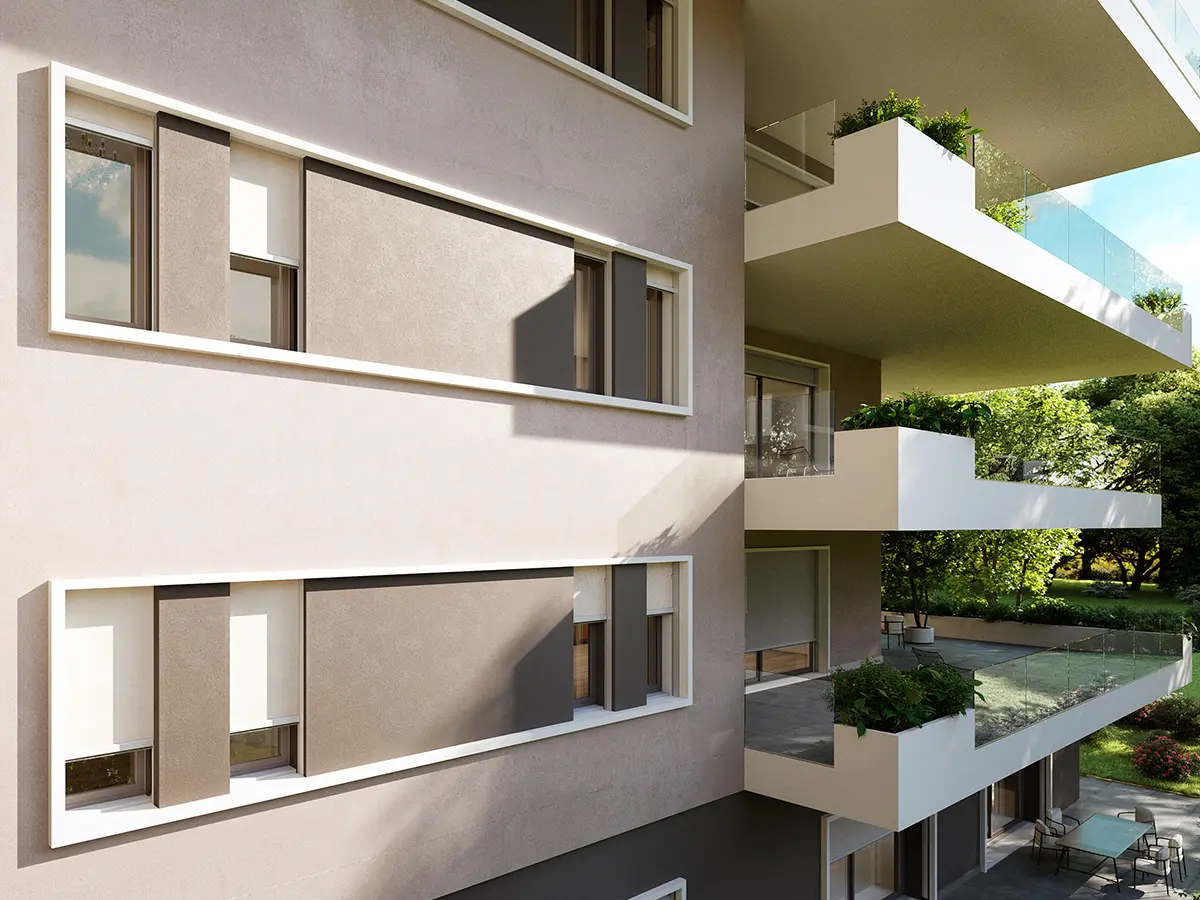 T-Loop is Pratic's first vertical awning with a concealed recess that is fully integrated into the architecture of the window.
With a tailor-made design and three different box sizes, T-Loop meets the shielding needs of any glass surface, improving comfort and energy saving. In fact, the blackout and filtering fabrics absorb the heat of UV rays, while the guides with lateral zippers prevent the light from penetrating, allowing to modulate the lighting and the temperature of the environment in a functional way according to the season and limiting consumption. The Class 4 wind resistance allows you to benefit from the shielding of T-Loop even with strong breezes.
Designed to be inserted in new realizations or renovations of buildings, T-Loop hides the box, the guides and the electrical components inside the wall.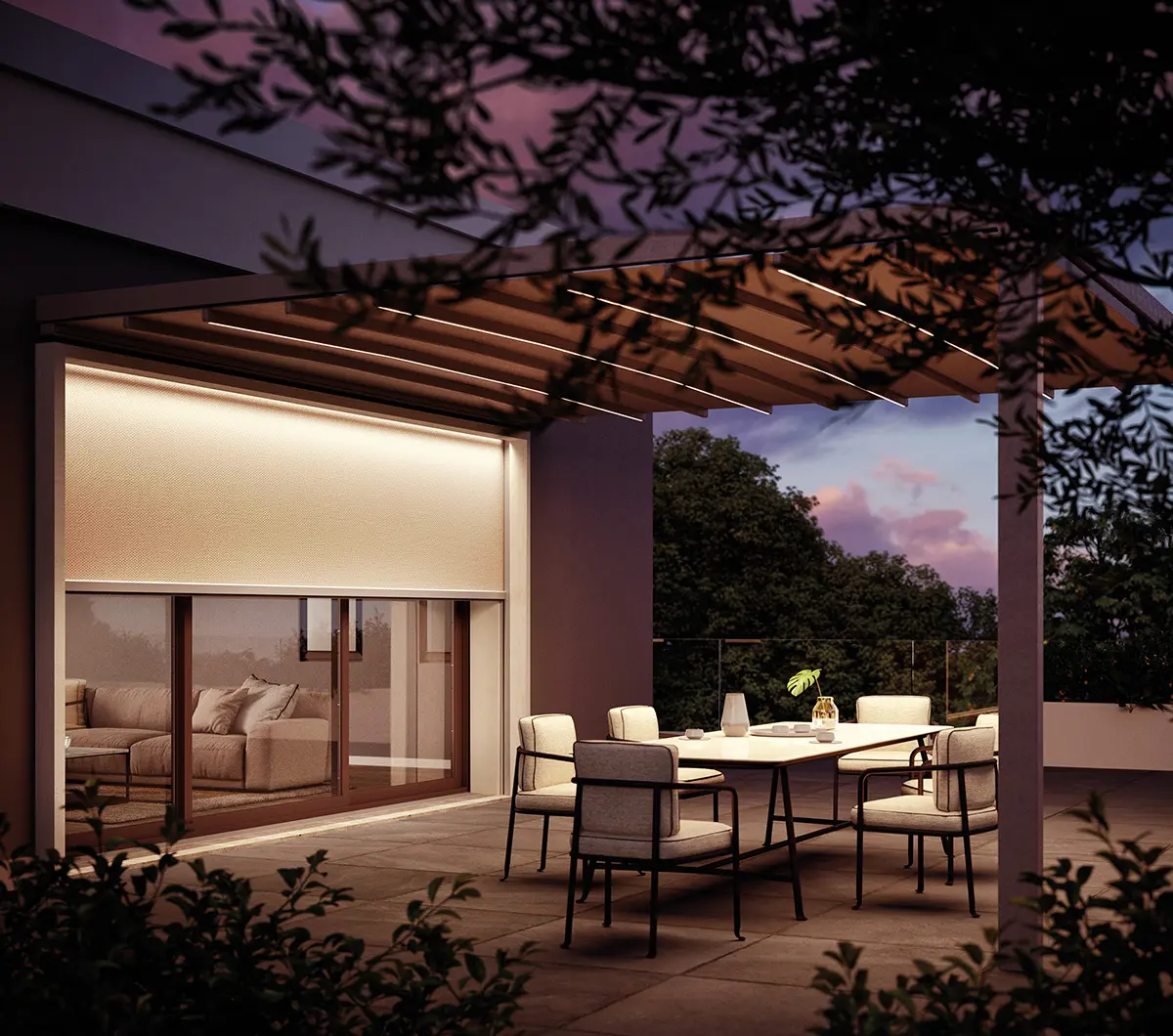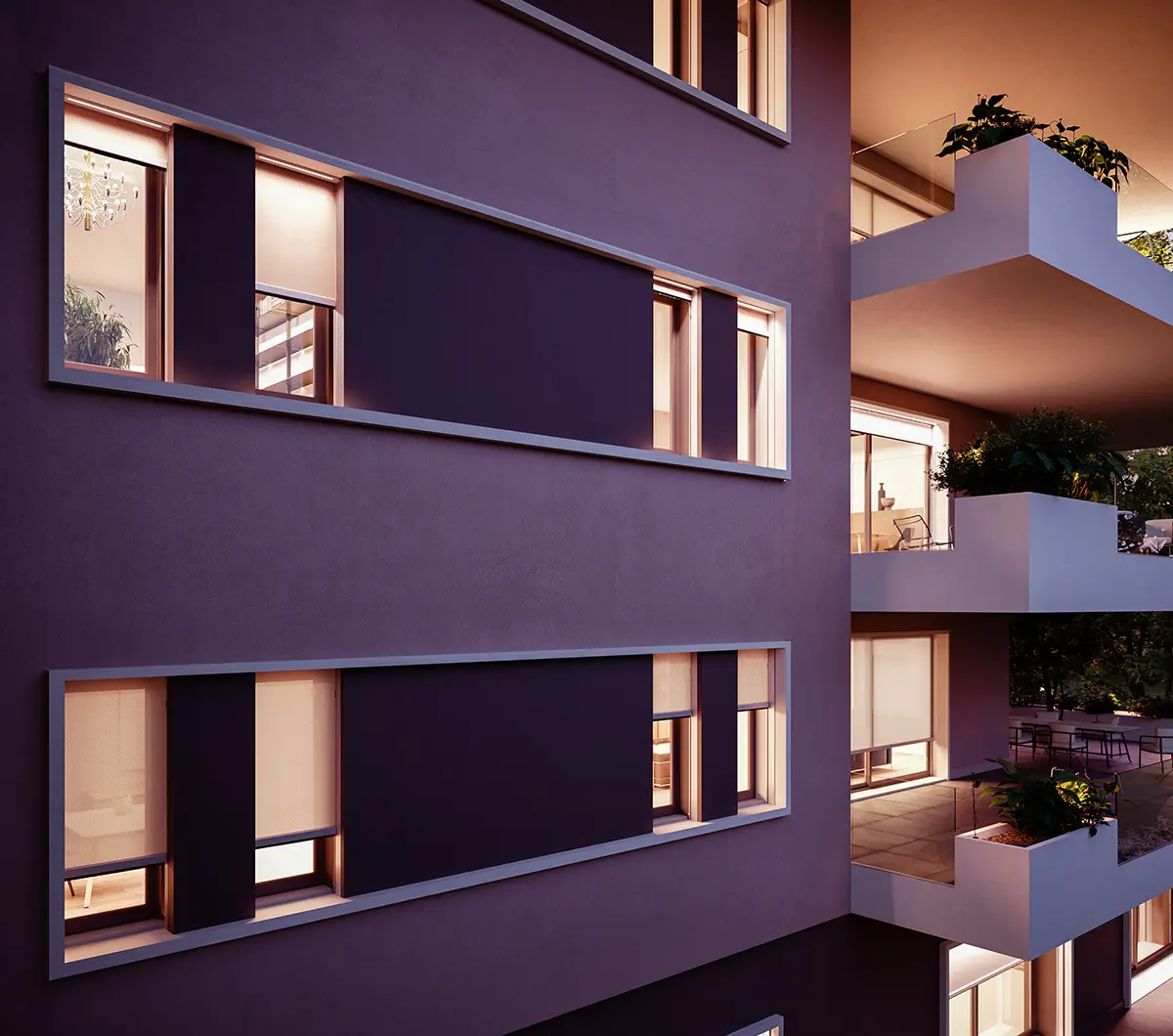 T-Loop makes the environment perfectly private thanks to a collection of fabrics that guarantees a panoramic view without sacrificing privacy. A condition that is possible even at night and keeping the lights of the rooms on, as the external profile of the curtain can be equipped with dimmable white LEDs that, once activated, prevent the view inside. 
Pratic offers maximum freedom in the personalization of the T-Loop curtain: the blackout, filtering and technical fabrics can be selected in the color and texture of your choice. Custom colors are also available for the box, which can be accessorized with LED lighting; while on the terminal, the innovative Power Spring System traction system ensures uniform tensioning in every opening position of the awning.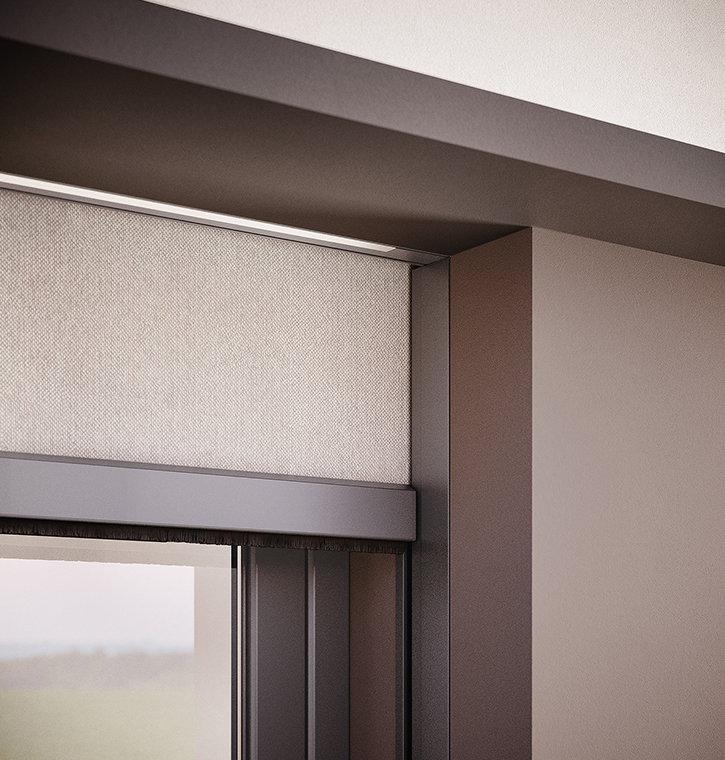 Product description
Vertical awning with aluminium built-in box and side Zip rails

· Available versions: S90 (box 9×12,5 cm), S98 (9,8×15,1 cm) e S114 (11,4×16,7 cm)
· Dimensions: maximum surface 15 sqm, according to the fabric
· T-Loop S90: 300L max x 300P max cm
· T-Loop S98: 400L max x 300P max cm
· T-Loop S114: 500L max x 350P max cm
· Recessed fixing
· Motor-powered operation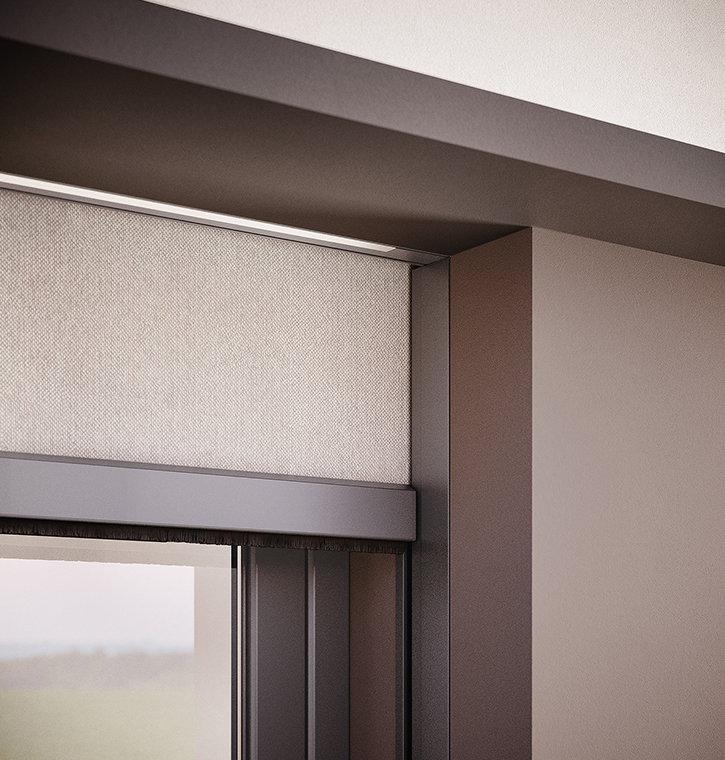 Characteristics
retractable, with integrated lighting, motorized
Product sheet
Discover T-Loop

Collection
Scopri le tende verticali Pratic

BRAND SELECTION
OUR PRODUCTS