Phoenix
Category: Gazebos, pergolas and umbrellas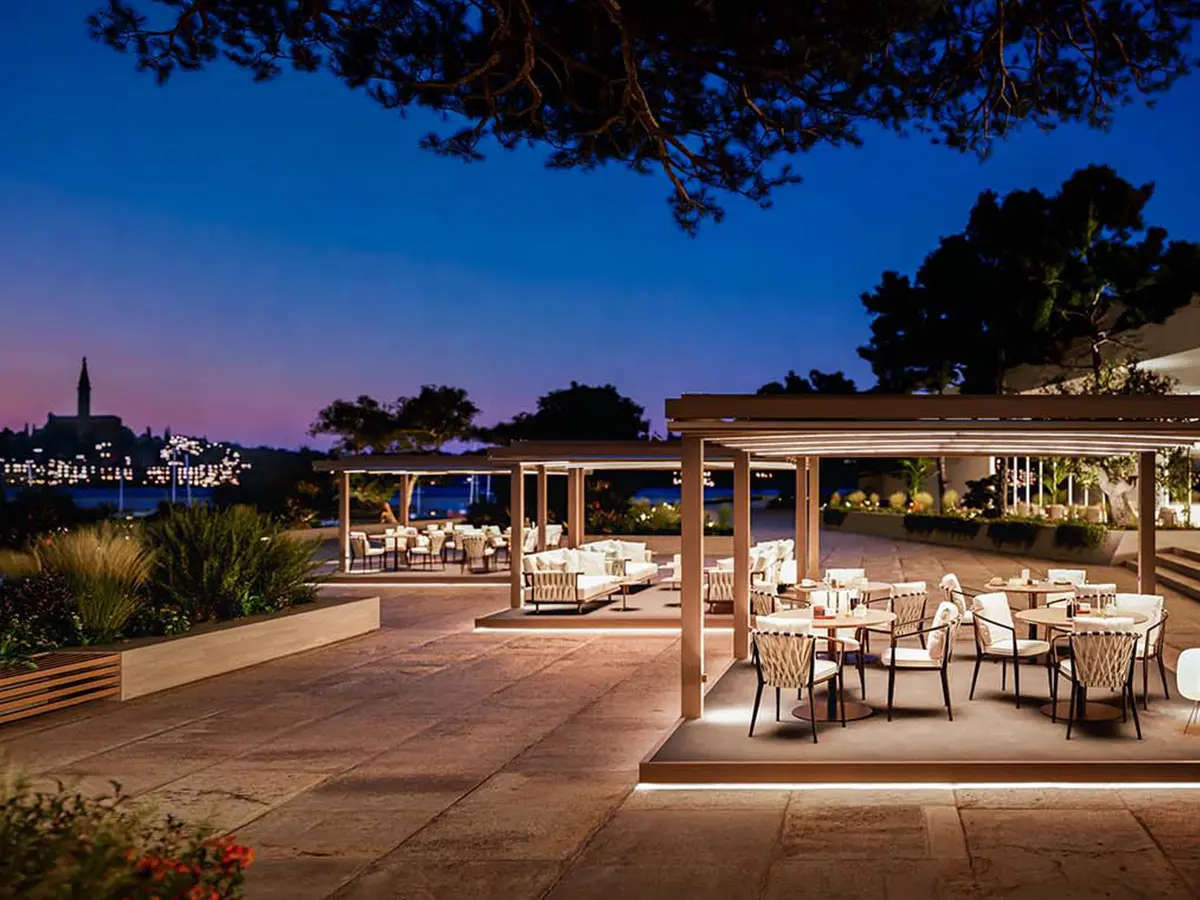 All the comfort and the elegance of a Pratic pergola, combined with the freedom of a modular sun shading system fully opened towards the landscape.
Phoenix meets the need for more and more adaptable and custom-made open-air spaces with two models featuring minimalist style and hi-tech soul. 
Private and hospitality outdoor spaces are then enhanced by custom-made modules of Phoenix, available with arches (Phoenix Air) or uprights (Phoenix Free), in free-standing or wall-mounted version. 
Unlike other sun shading systems, the retractable, flat PVC-covering of Phoenix shades the space underneath equally, up to 5x10 meters. 
To experience the outdoors with a sense of lightness, in all its forms.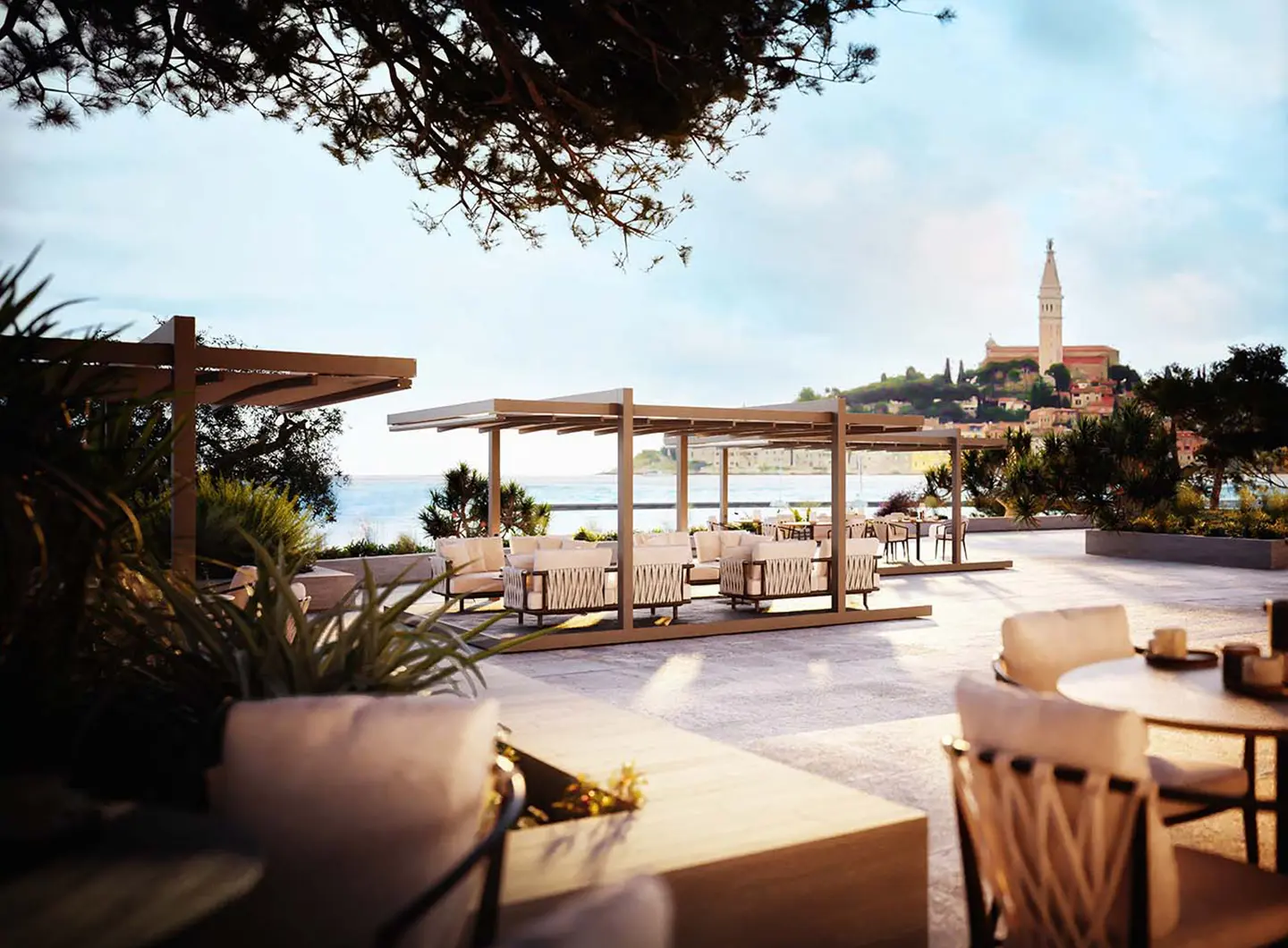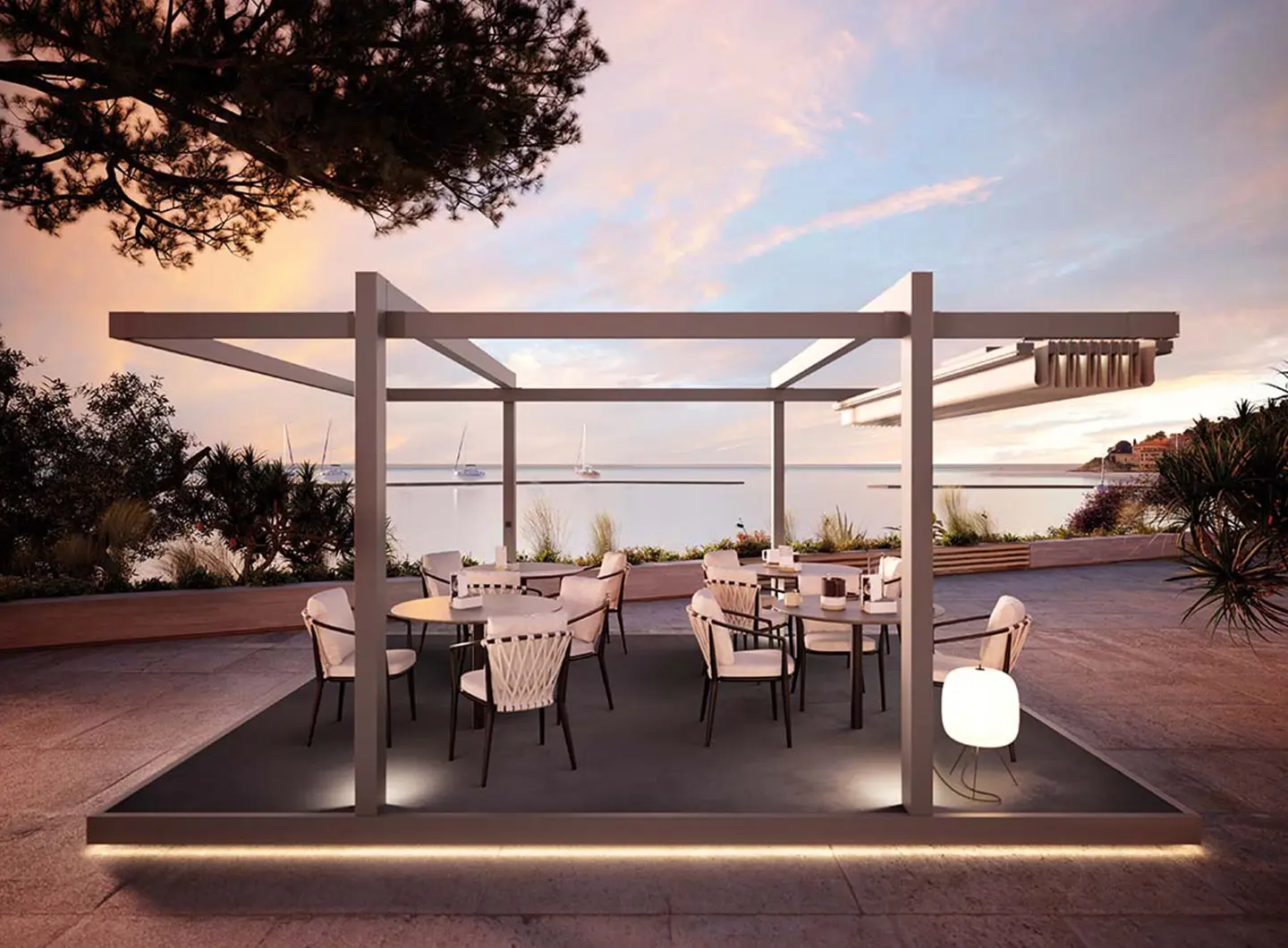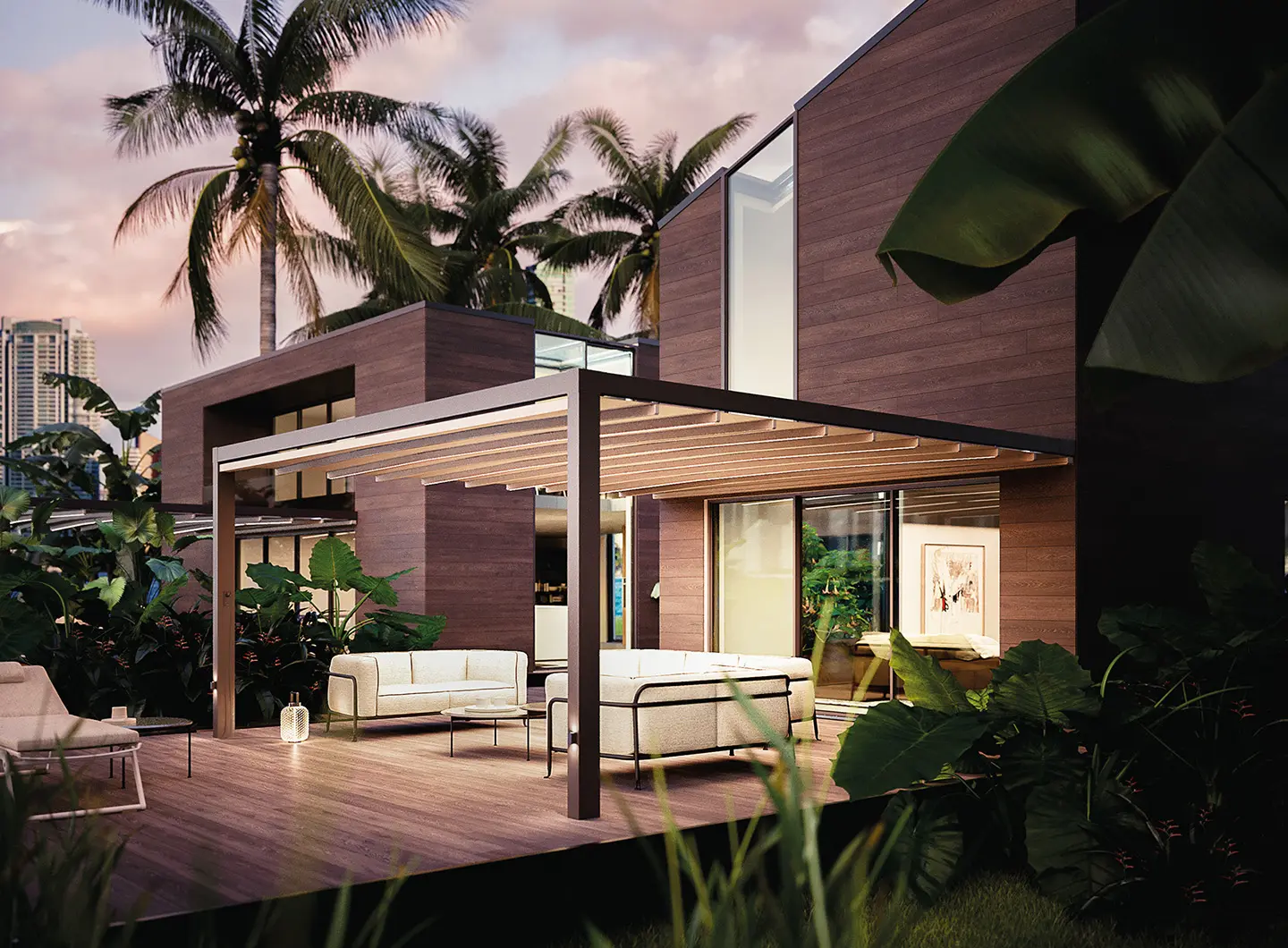 Almost absolute versatility characterizes Phoenix design: aluminium profiles only 10x15 centimeters thick and a flat PVC-covering make the pergola slim and basic, thus suitable for any kind of urban or natural context. 
The installation can be anywhere using the platform Set, which with a compensation system solves slopes and unevenesses. Inextricably integrated in the pergola, Set is the ideal surface and can be equipped with dimmable RGB-LEDs Line for a suggestive effect at its base and is compatible with the most common types of outdoor paving.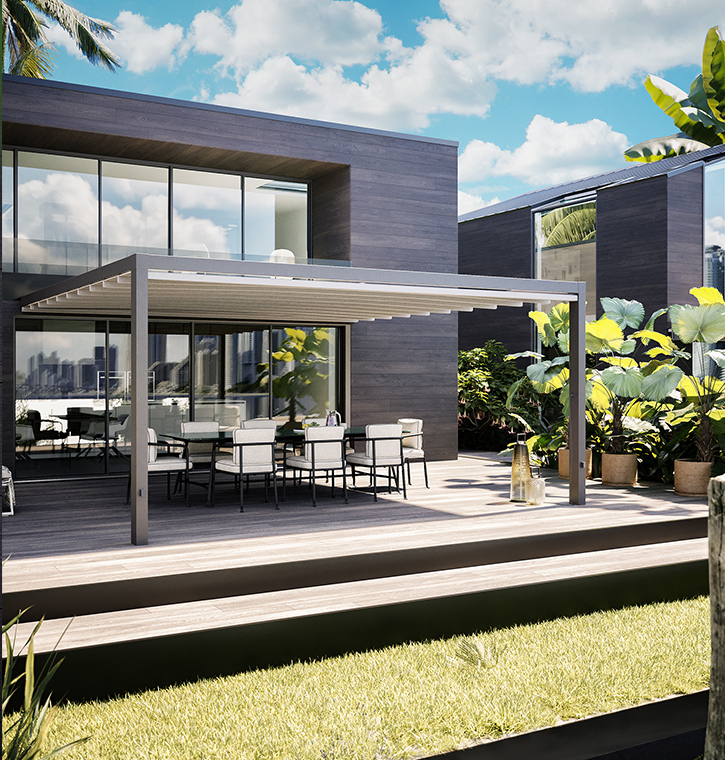 Product description
Self-supporting pergola or wall fixing with sliding cover on rails. Phoenix Air is characterized by intermediate arcades, Phoenix Free by side posts

· Maximum dimensions for each module:
Phoenix Air: 550L max x 1000P max cm
Phoenix Free: 550L max x 600P max cm
· H max: 270 cm
· Posts dimensions: 10x15 cm
· Side water drainage
· Motor-powered operation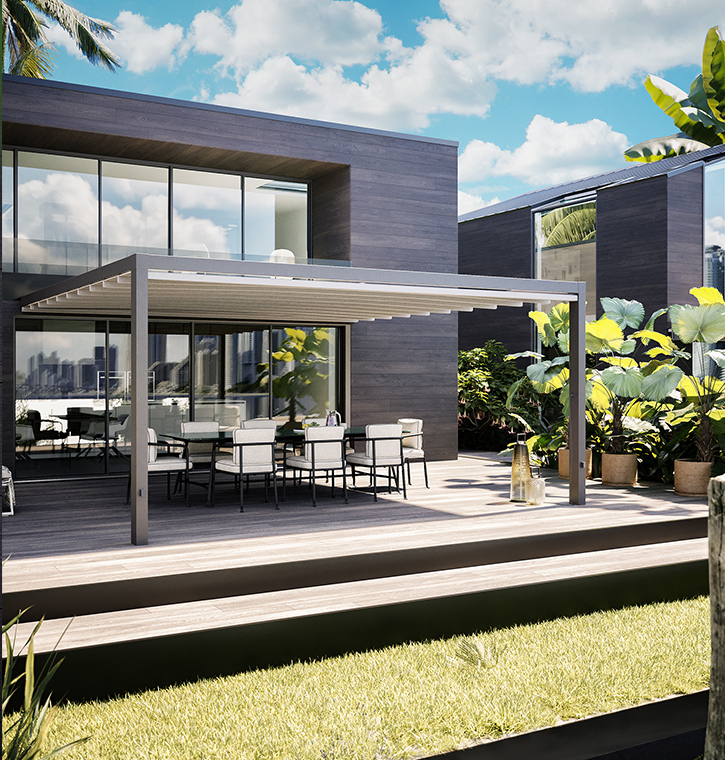 Characteristics
freestanding, with integrated lighting, motorized
Product sheet
Discover Phoenix

Collection
Discover bioclimatic pergolas from Pratic

BRAND SELECTION
OUR PRODUCTS