Glide sliding partitions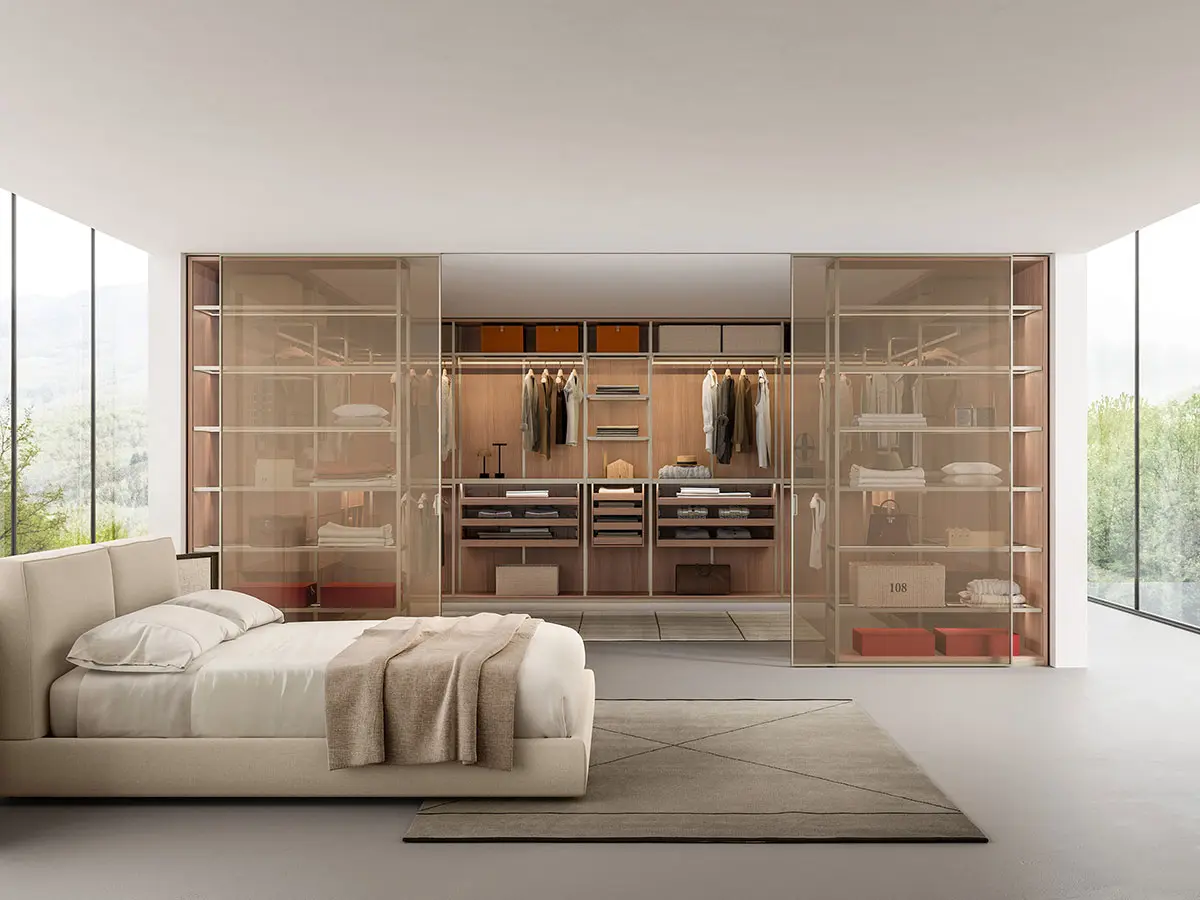 Designed by

Piero Lissoni + Iaco Design Studio
"Actually, the Glide sliding partitions had been designed many years ago, but before introducing the Glide doors in the collection, we waited until we had completed all the physical parts of our systems. The Glide sliding partitions are fully integrated and become part of an architectural model. They are not just simple sliding element, they perfectly fit all the Porro's systems. They are not mere partitions, but an element that interacts with the typical home architecture".
Piero Lissoni


Shifts in perspective, unexpected paths, new opportunities: Glide sliding partitions transform Porro's home into a dynamic mosaic that is constantly evolving. Perfectly fitting into the company's systems, Glide sliding partitions, designed by Piero Lissoni + Iaco Design Studio, become the essential ingredient and connective element of Porro's project, where traditional environments are expanded and reconfigured in a new way. Closed to drive away, open to welcome: here is a new concept of dynamic interiors that focuses on the contamination of spaces, moving in an instant from separation to open view. As a fluid space where everything can change over time, Porro's home inspires a reflection on change and on the directions in life that each of us chooses to take.
Glide_Miru
Enclosing, preserving, highlighting, enhancing: Miru is available in a wide range of transparent, satin, reflective or mirror finishes to choose the level of privacy you want.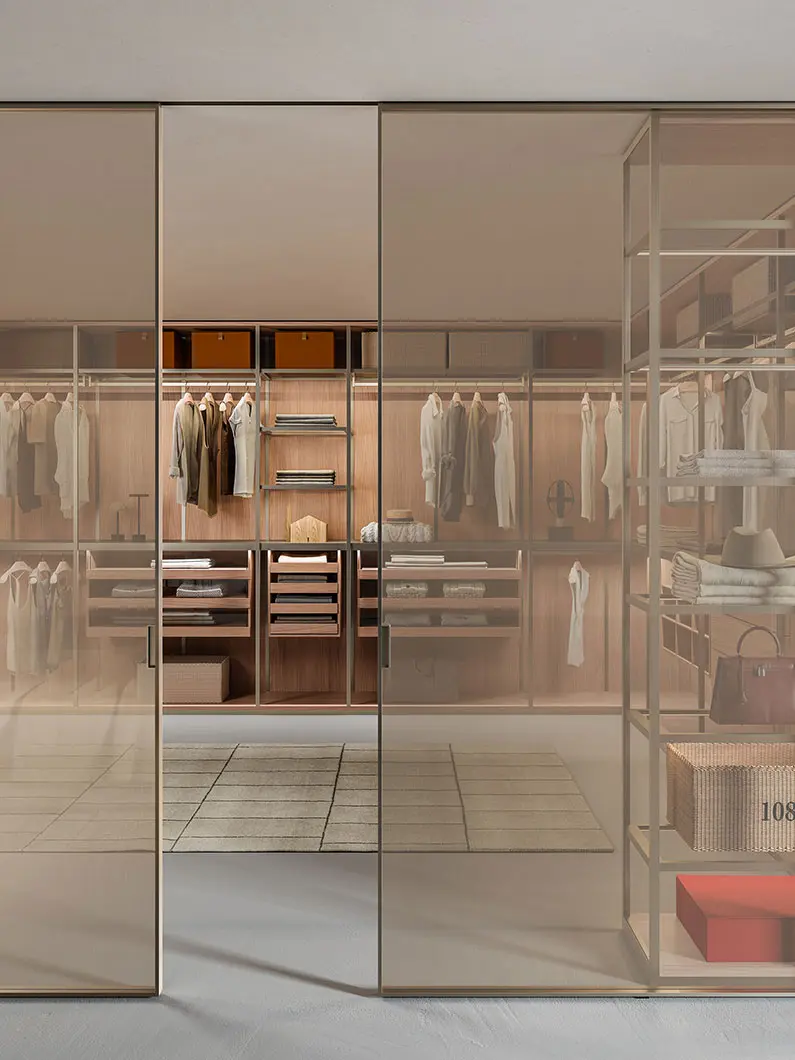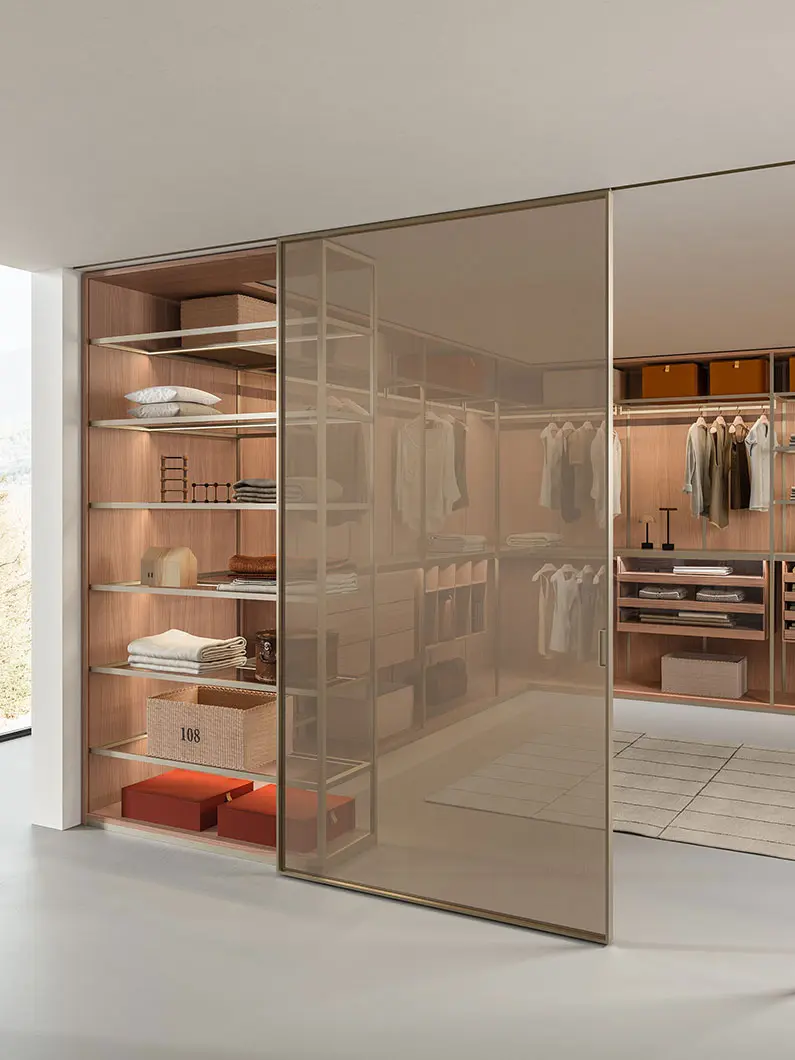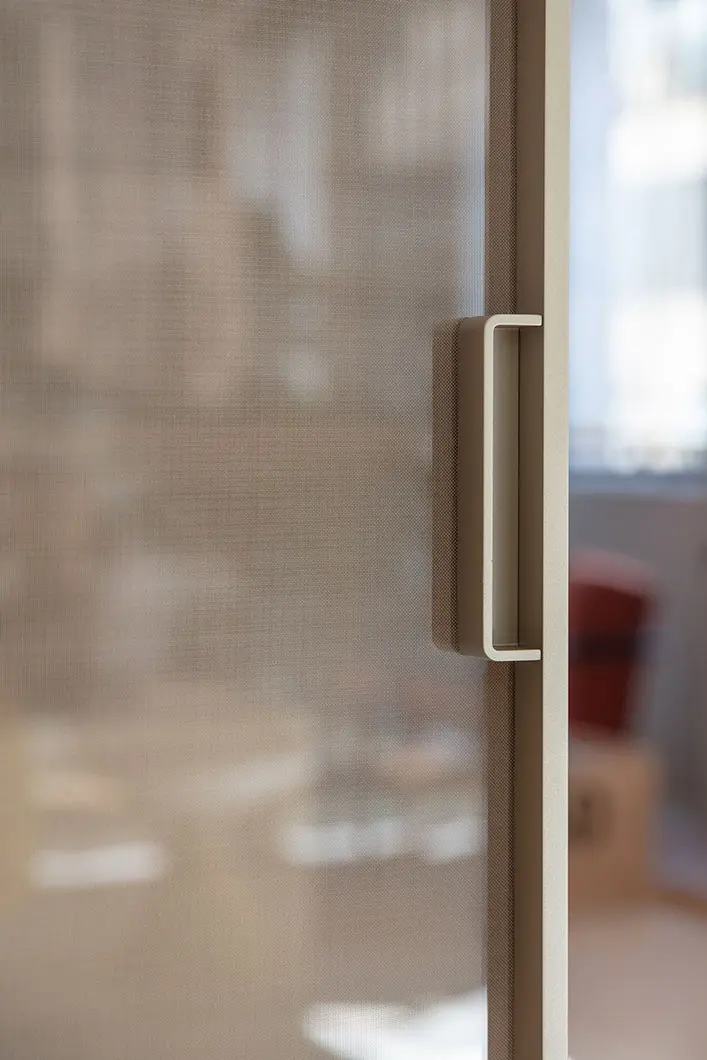 The clarity of glass characterizes the Miru sliding partition, surrounded by a graphic frame with an applied handle in the same finish as the frame, for a protection that lets the eyes see though.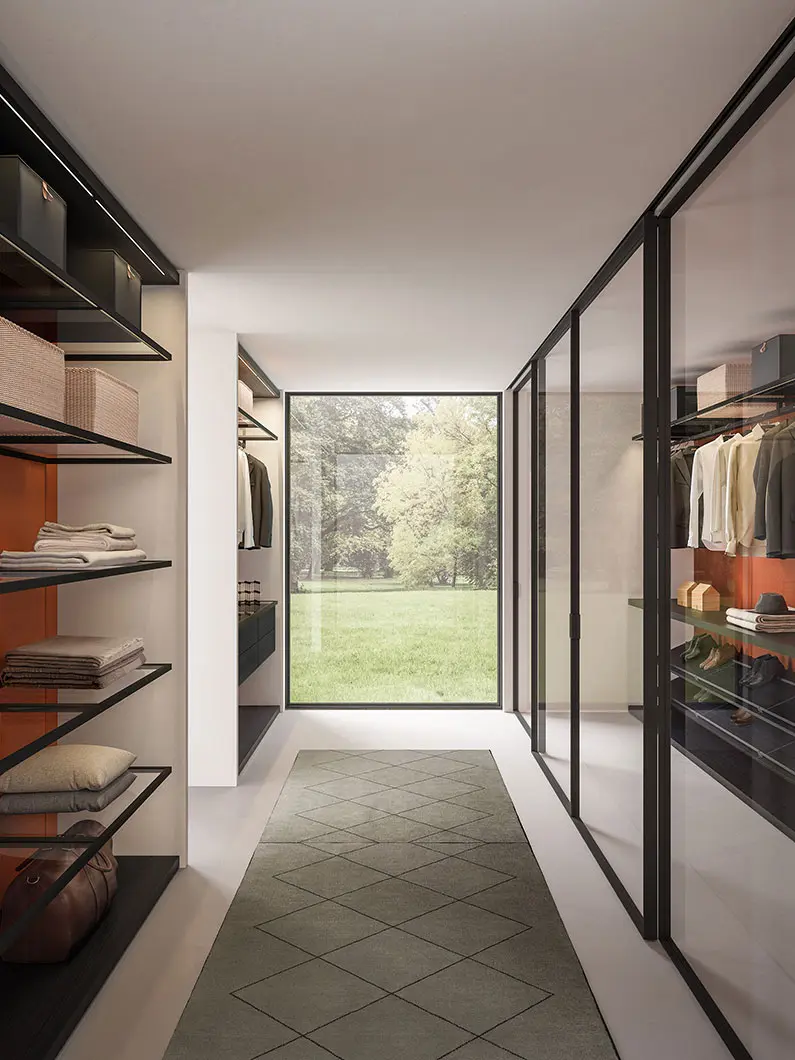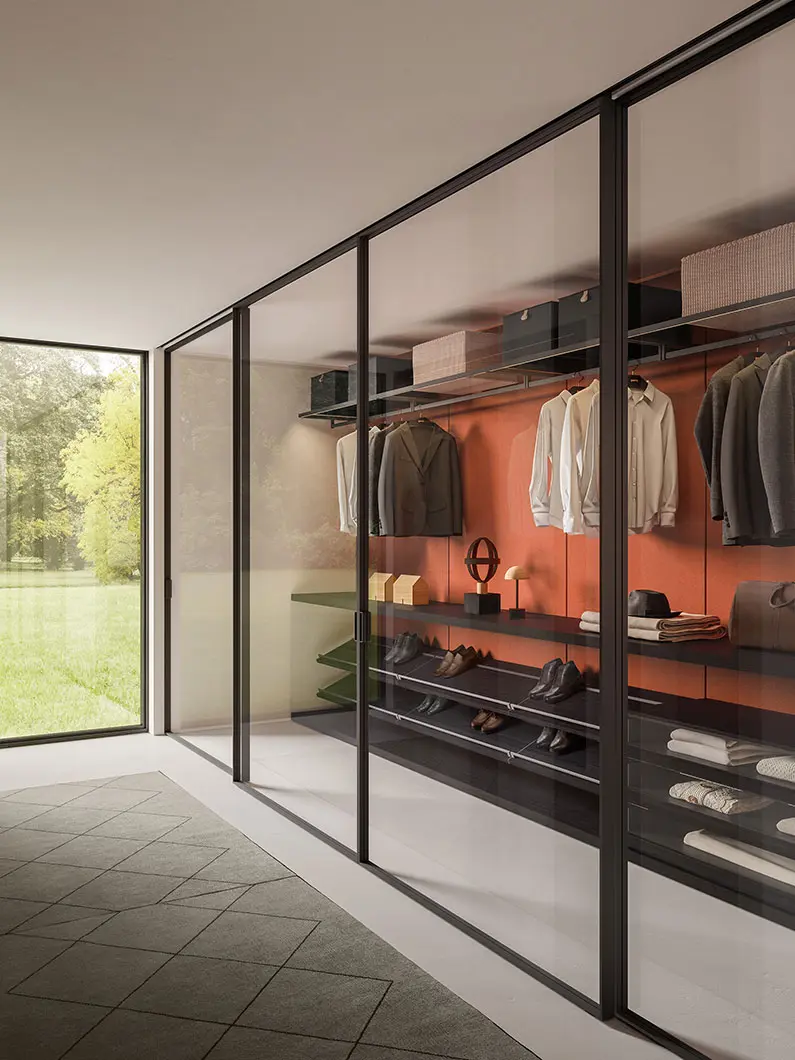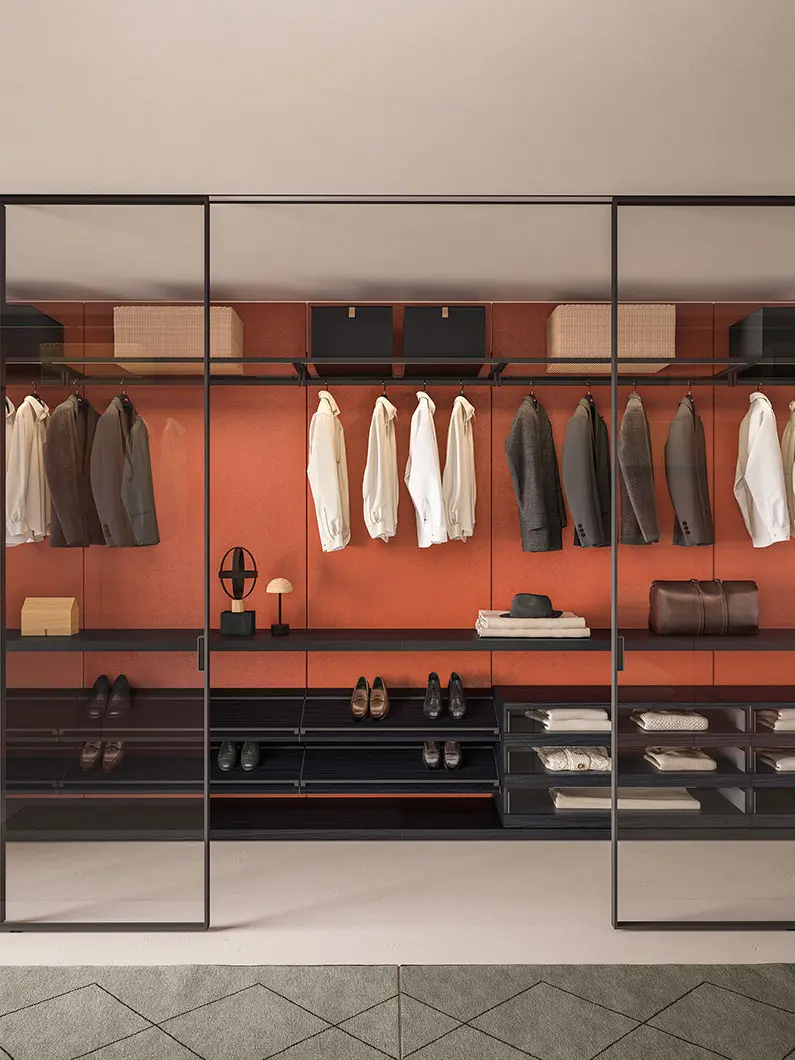 Glide_Samurai
Absolute material and design elegance dominates the Glide Samurai sliding partition with its tailored cut. It fits into the Glide system with its own interpretation of space, freely inspired by the Japanese home.
As the result of a skilful and accurate craftsmanship project, Samurai allows to combine different textures and shapes –both transparent and matt – in new ways, exploring delicate or bold combinations and creating spectacular windows and unexpected views inside the home.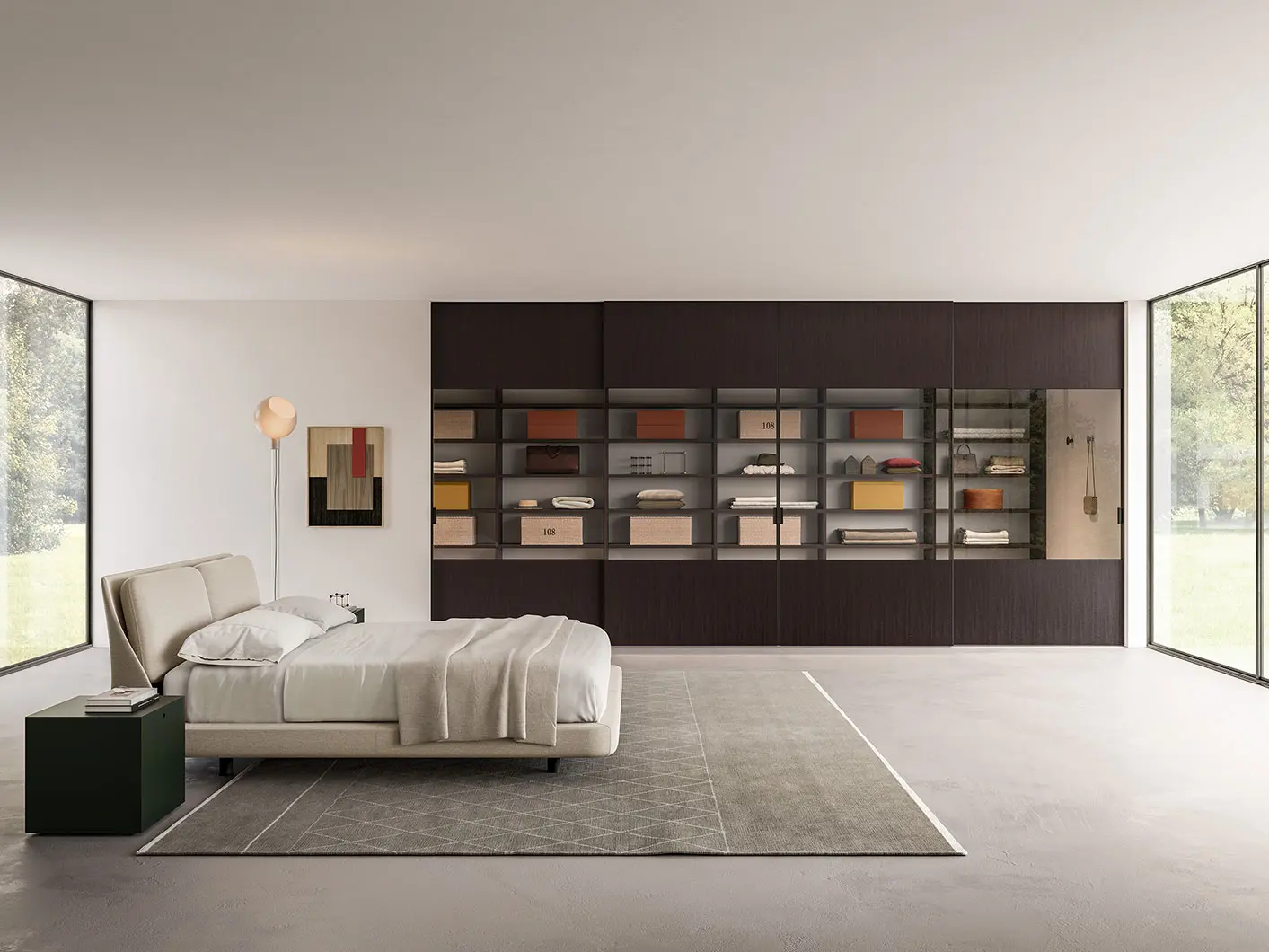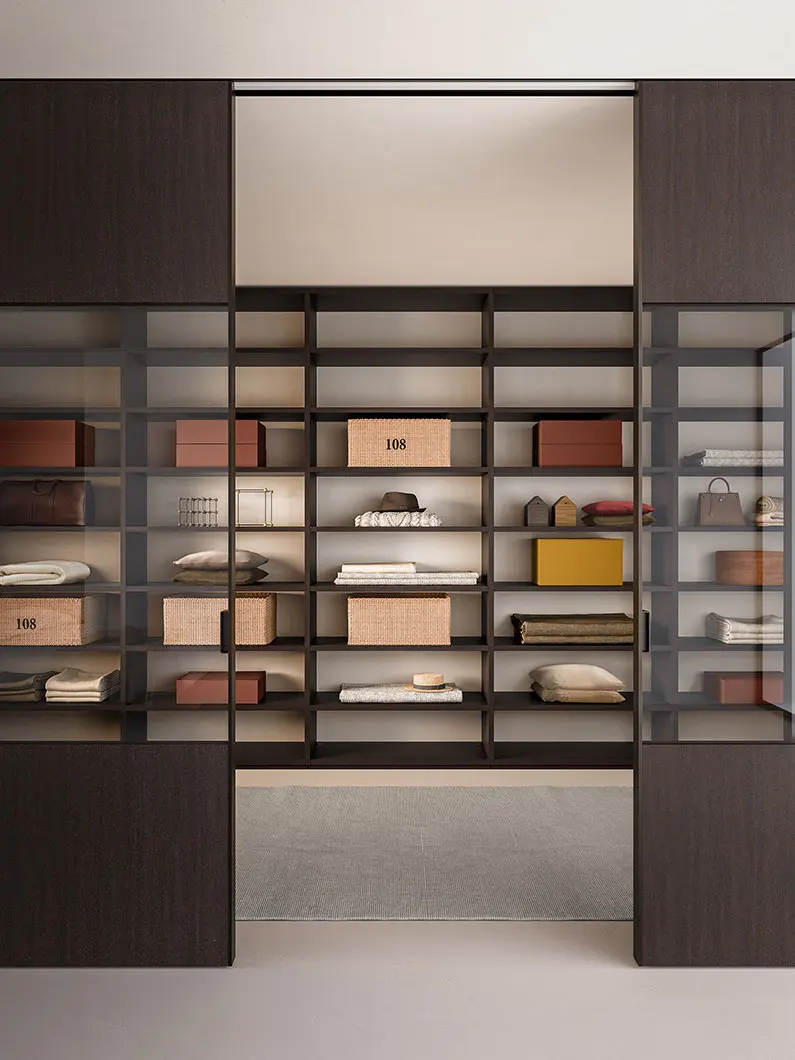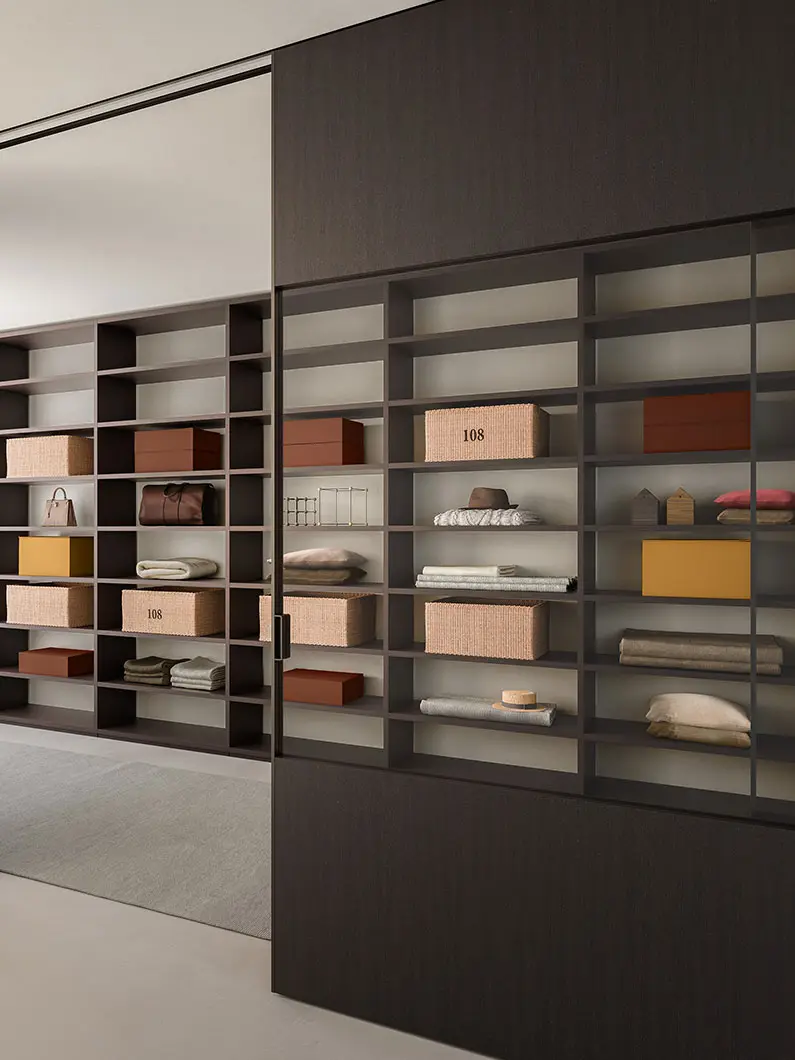 Glide_Shanghai
The Glide Shanghai slats, applied at regular intervals onto the glass panel like handcrafted details, create a striped pattern with a striking see-through effect, for light and dark contrasts and an irresistible look and feel.
As an invitation to touch and to look at, the Shanghai sliding partition adds to the expressive power of transparent glass the regular pace of metal slats painted white or black, in white cherry or heat-treated oak.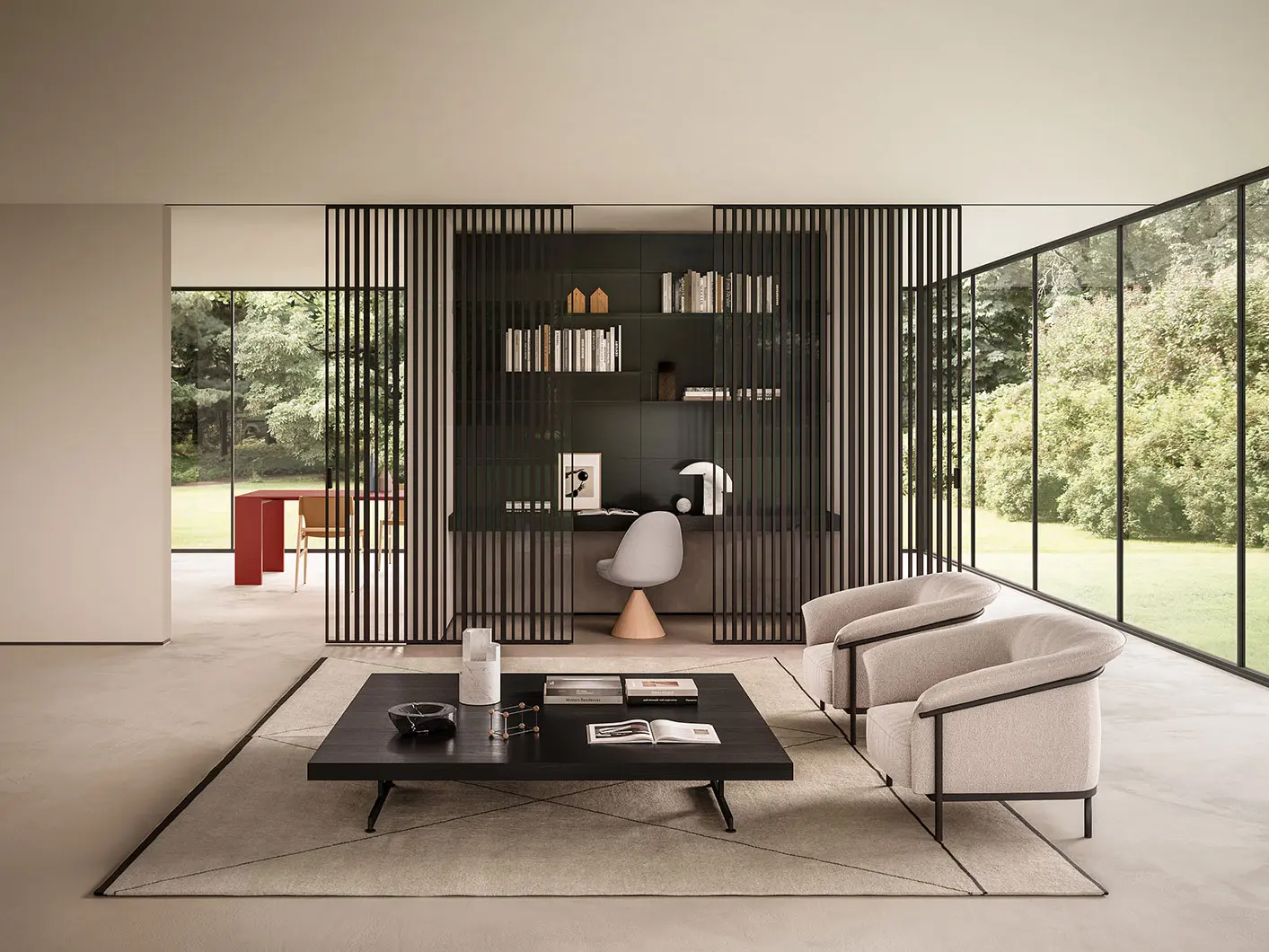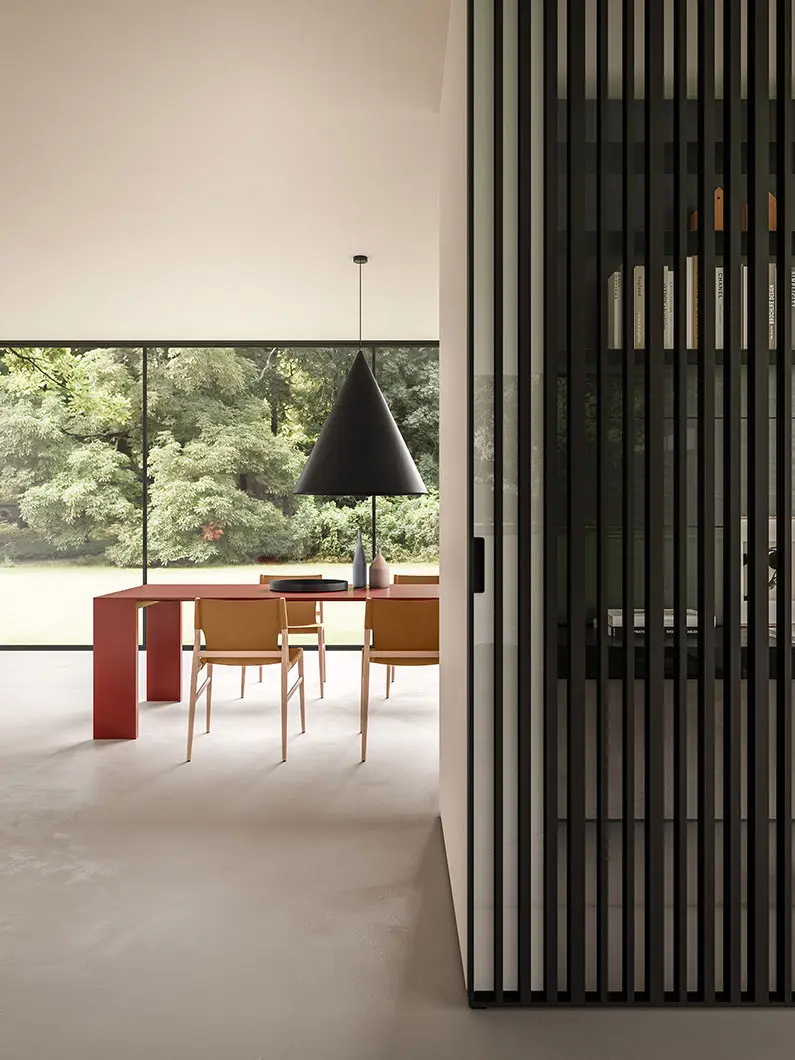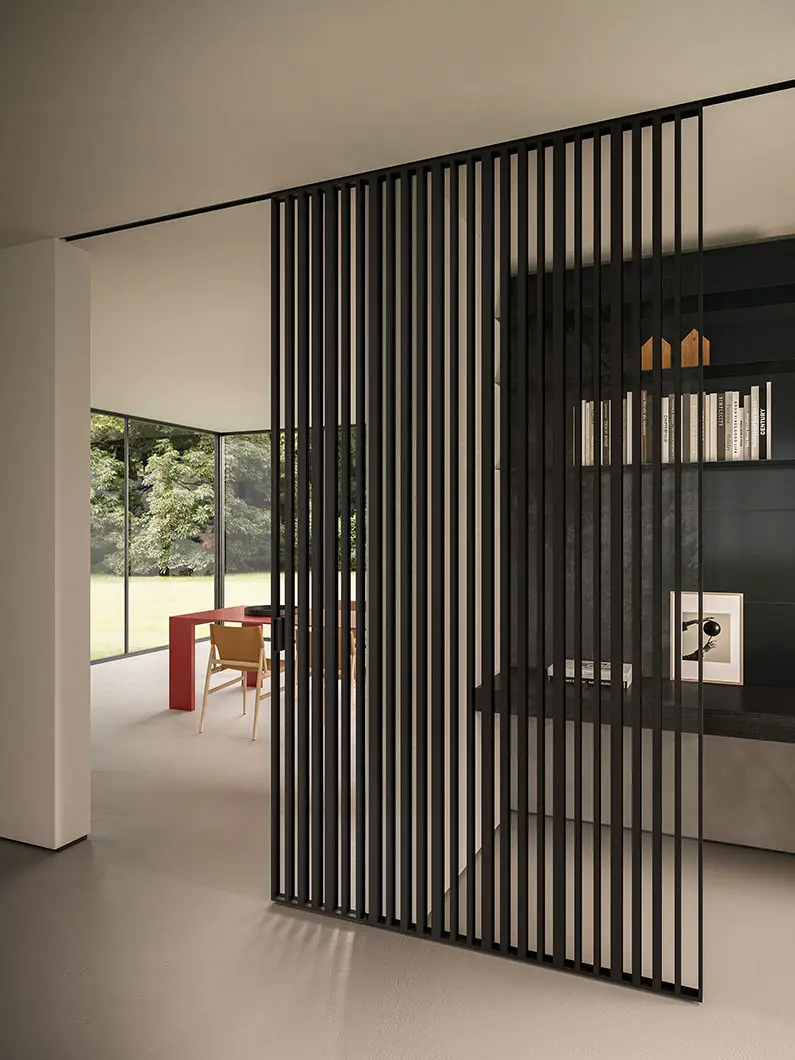 Glide_Kyoto
The charm of Porro's surfaces is the protagonist of the Kyoto sliding partition, with built-in recessed handle: the ideal solution to create large mono-material walls that bound secret spaces.
The warmth of Porro collection's woods or the vibrant nuances of matt-lacquered colours, along with the technological surfaces that combine high resistance and refined textures, ensure perfect uniformity even for the largest and most complex compositions.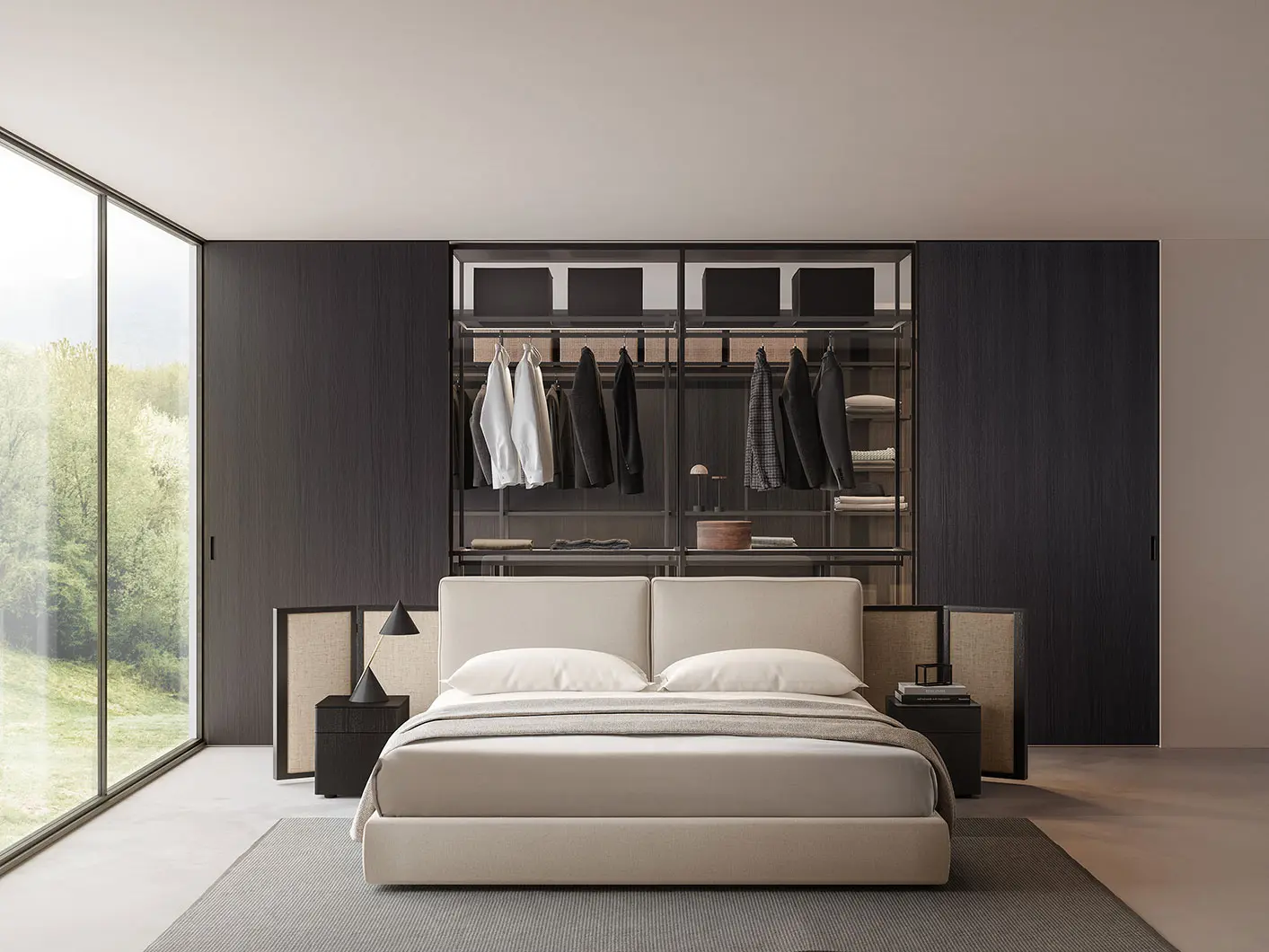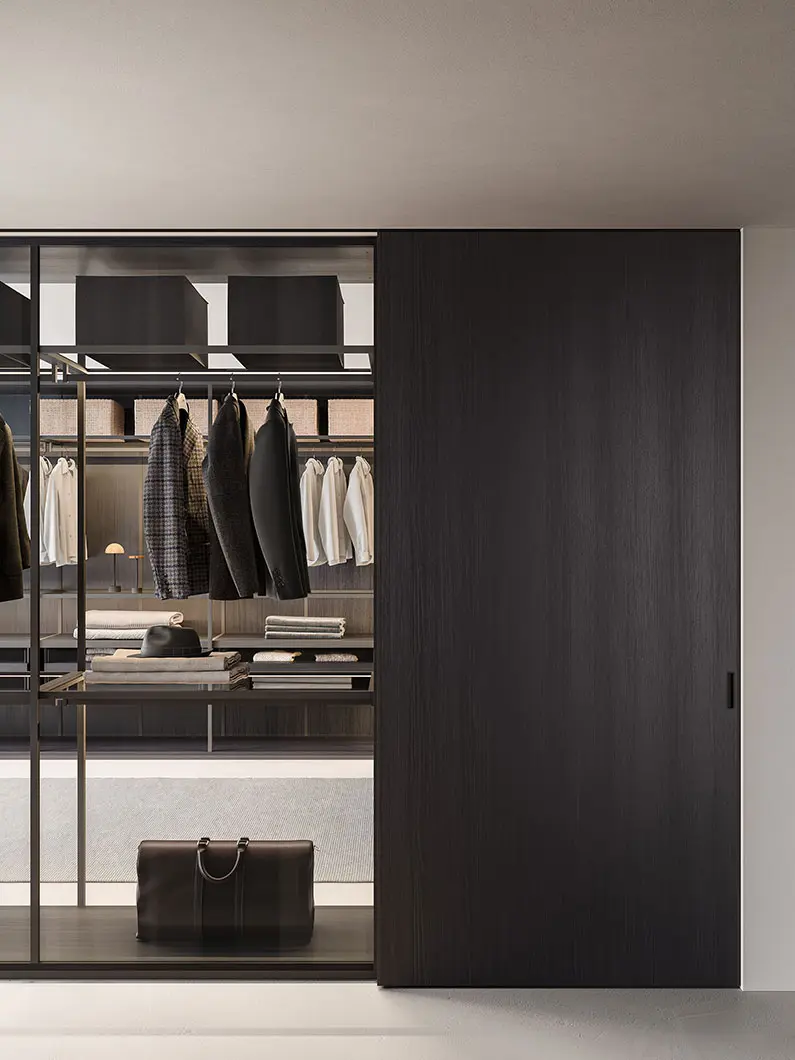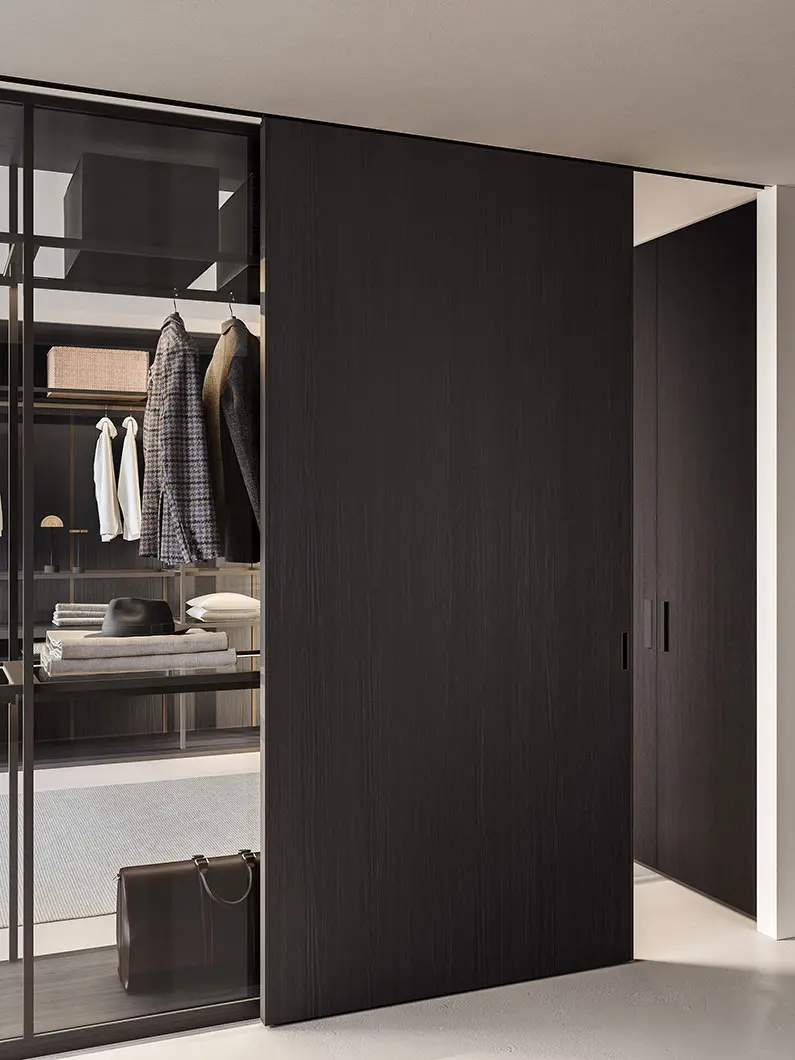 All sliding partitions are interchangeable with each other. All sliding partition types can therefore be mounted on the same rail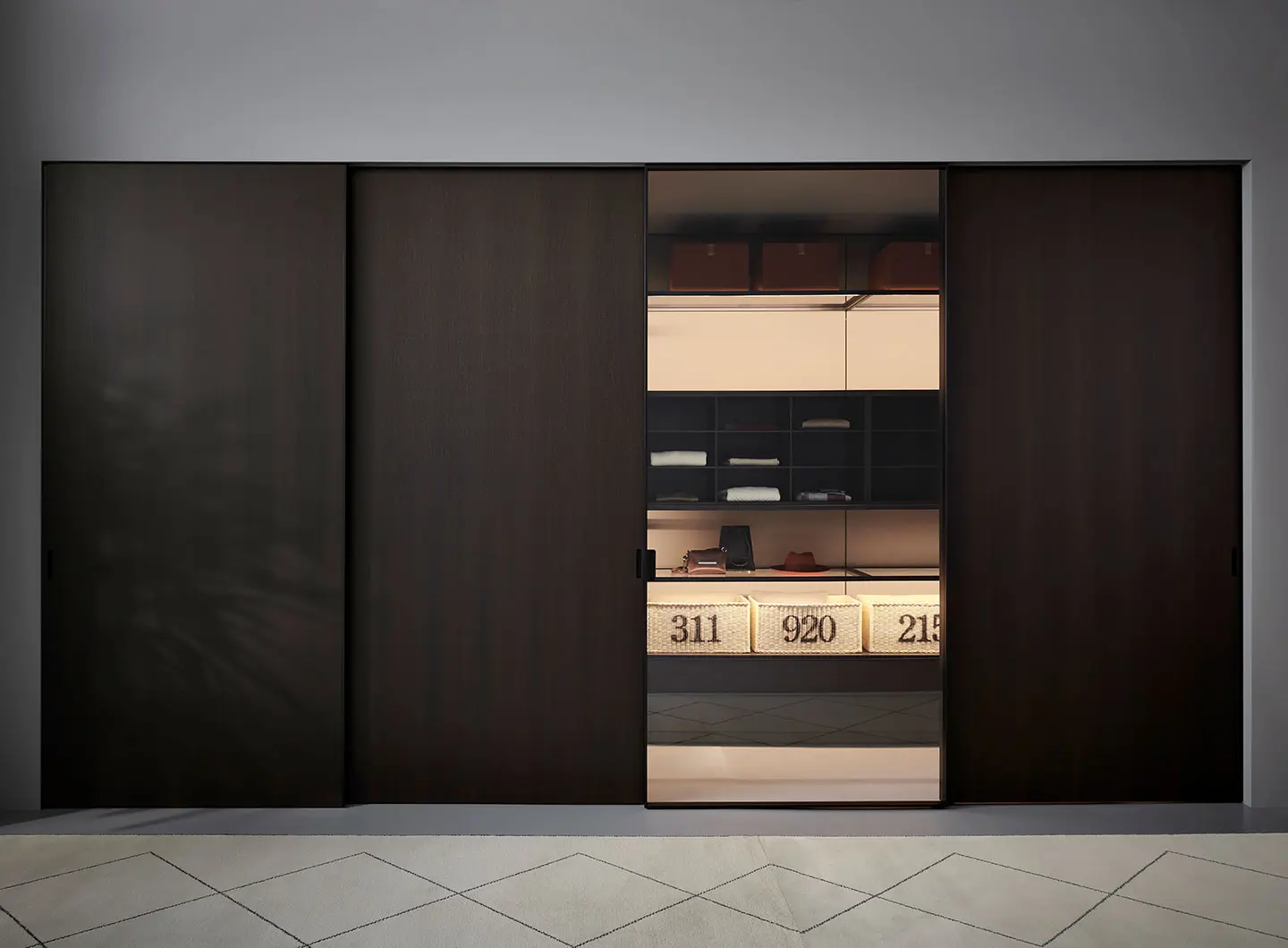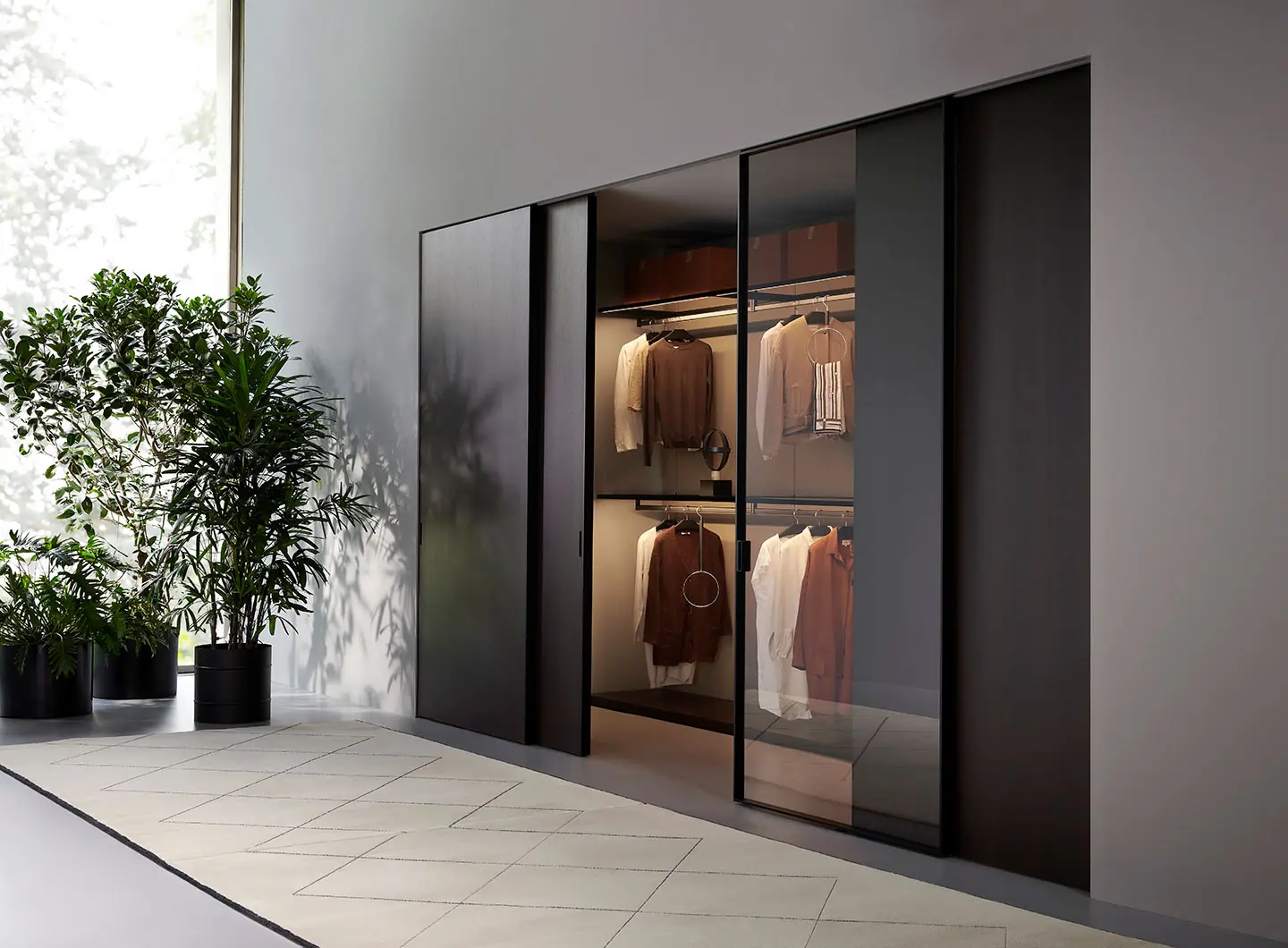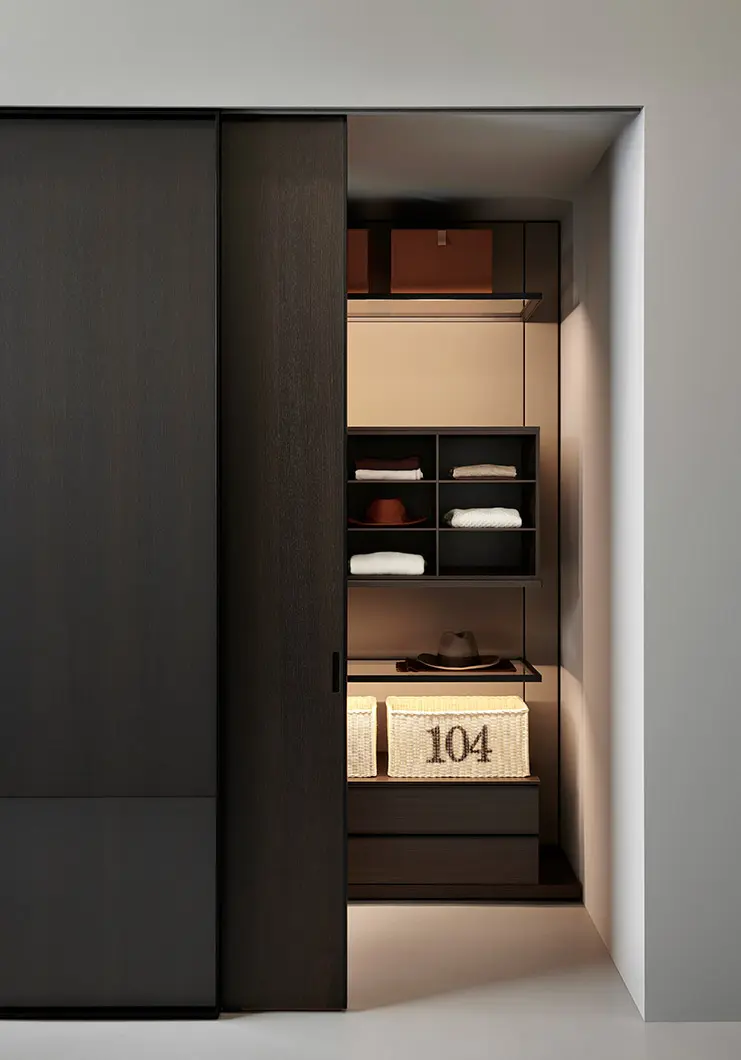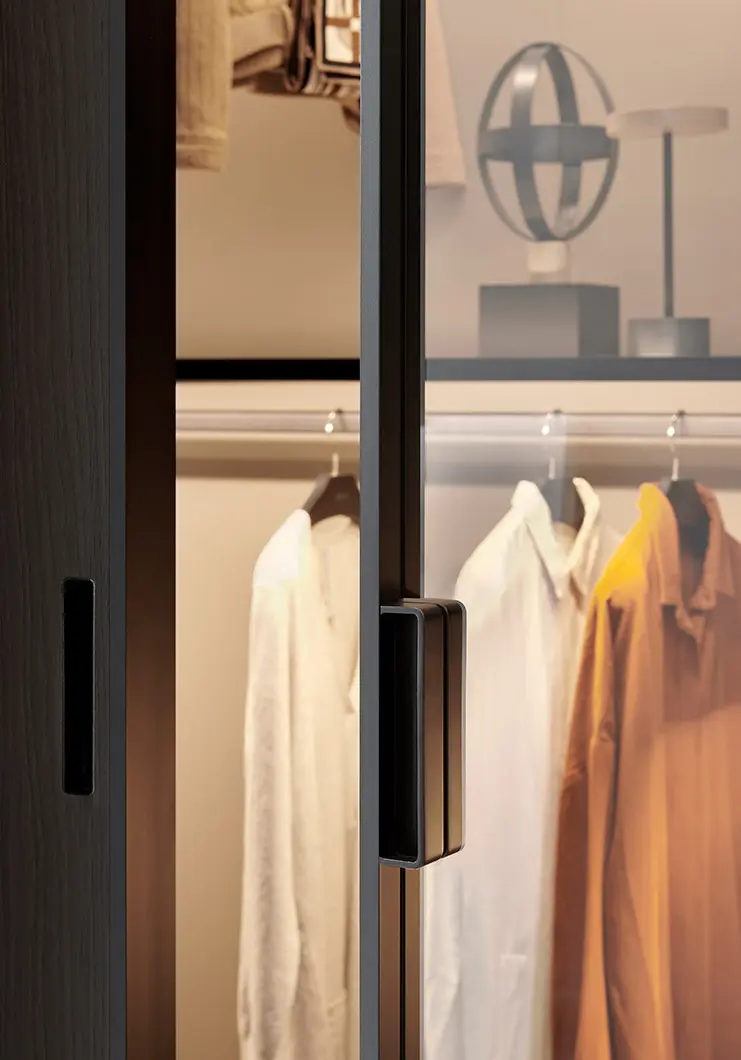 BRAND SELECTION
OUR PRODUCTS