Rock Table
Category: Tables and coffee tables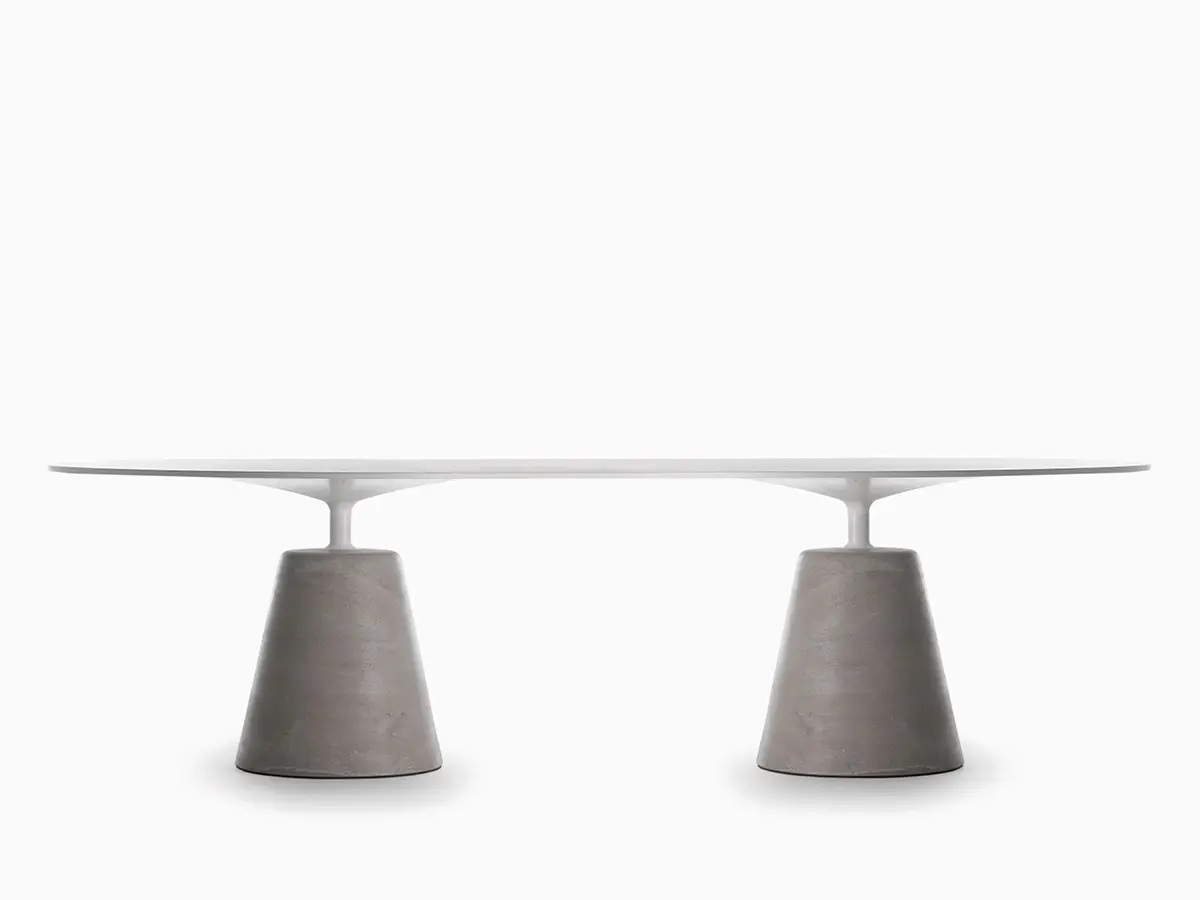 Rock Table: fluid and elegant silhouette and harmonious proportions.
Designed by Jean Marie Massaud, Rock Table is a table system with a unique style, born from the simplification of shapes and characterised by innovative production systems. In a harmonious combination of volumes, the table top appears light and thin, and seems to float above a solid inorganic base.
Designed by

Jean Marie Massaud
Sinuous profiles, soft shapes and harmonious dimensions give life to a table with a versatile soul: Rock Table dialogues with both contemporary and classic interiors.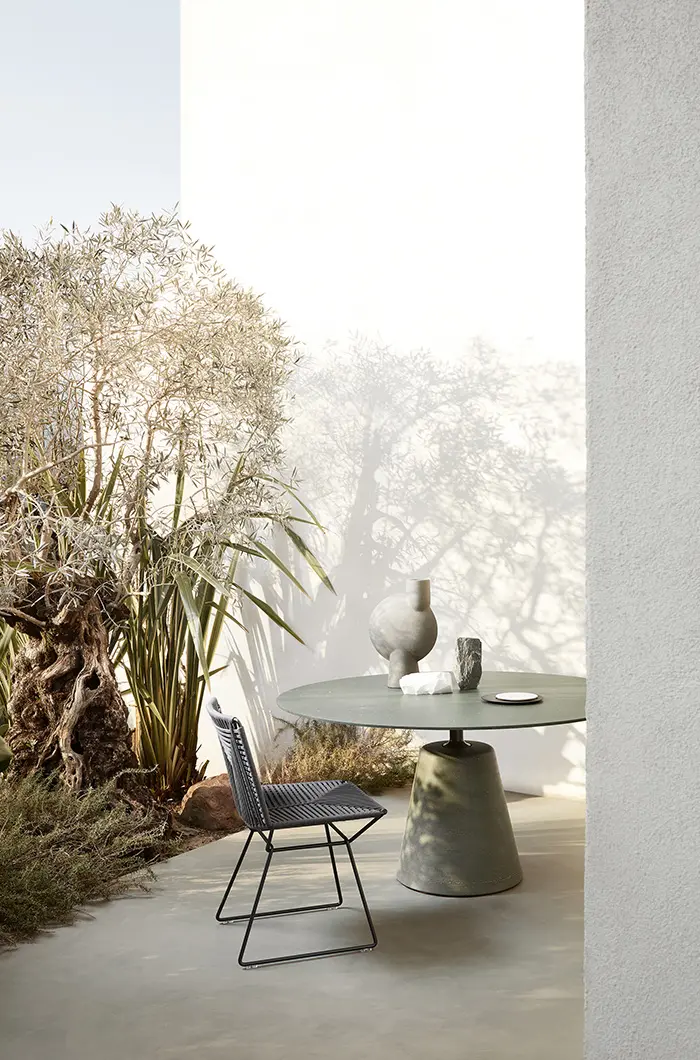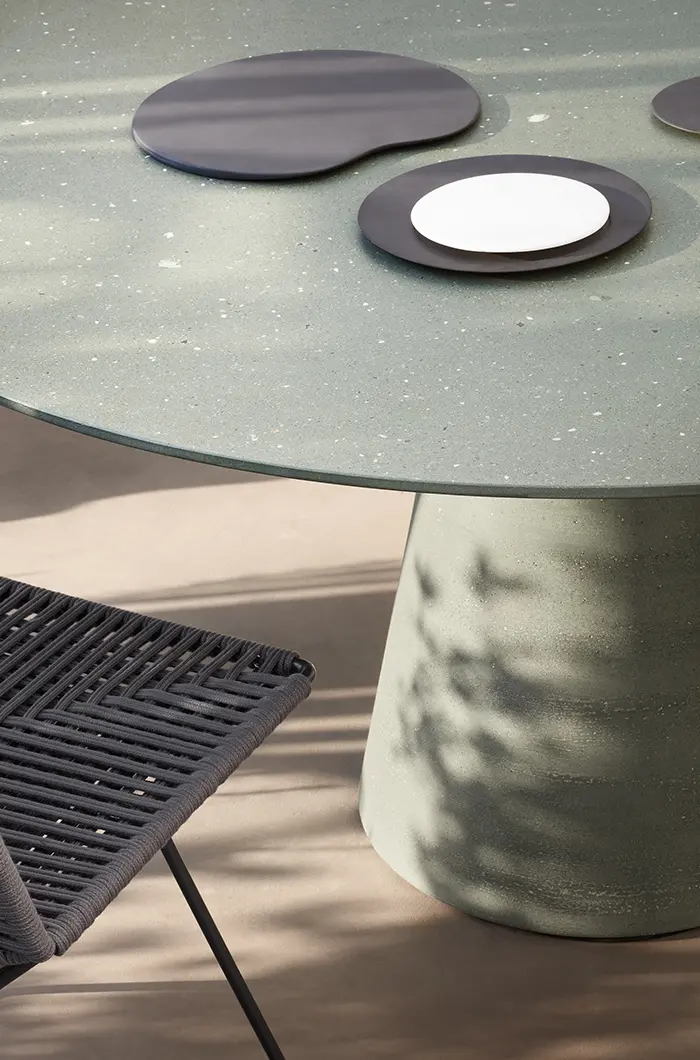 The table top is available in lacquered wood and glass finishes for the indoor version. In addition to the white and anthracite cement finishes, which are transversal to both indoor and outdoor environments, there are the shot-blasted cements inspired by the colours of nature and which emphasise the texture and essence of the material.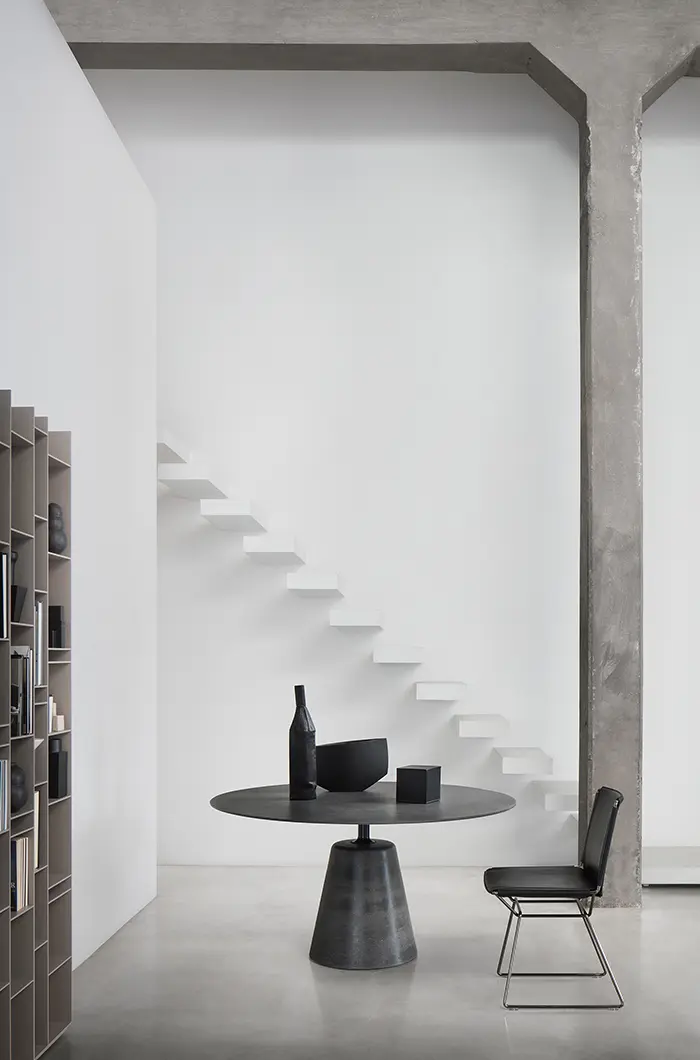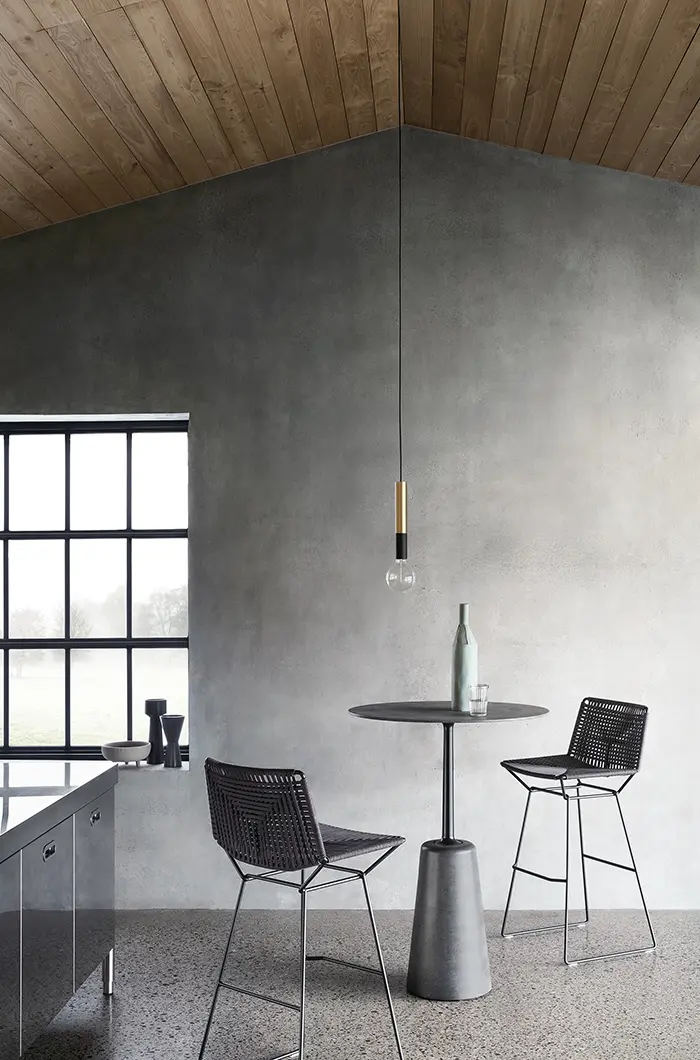 The speacial feature of the table is the UHPFRC (high-performance fibre-reinforced cement) concrete base with high technical properties. The finishing and colours of the table bases are the result of a skilled mixture of sand and natural elements: this factor, together with the slow maturing and drying of the piece, makes it possible to obtain infinite shades, giving life to a unique product that is never the same.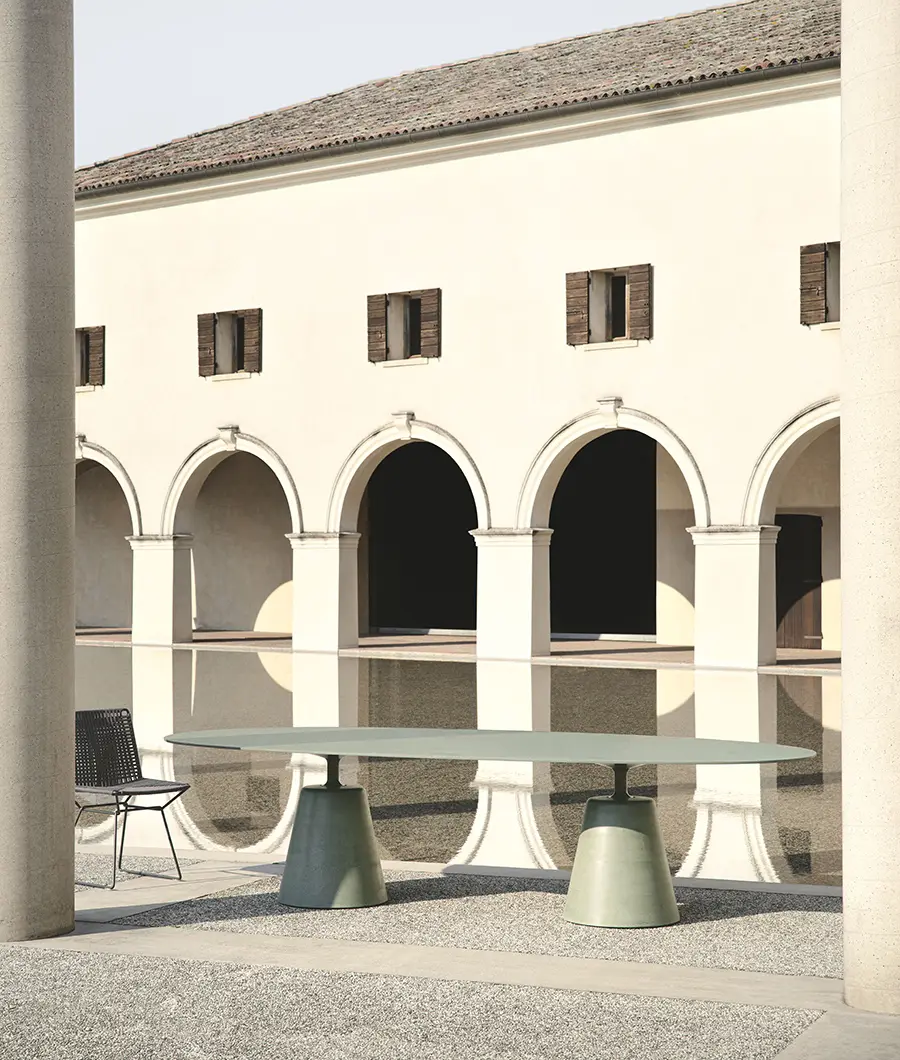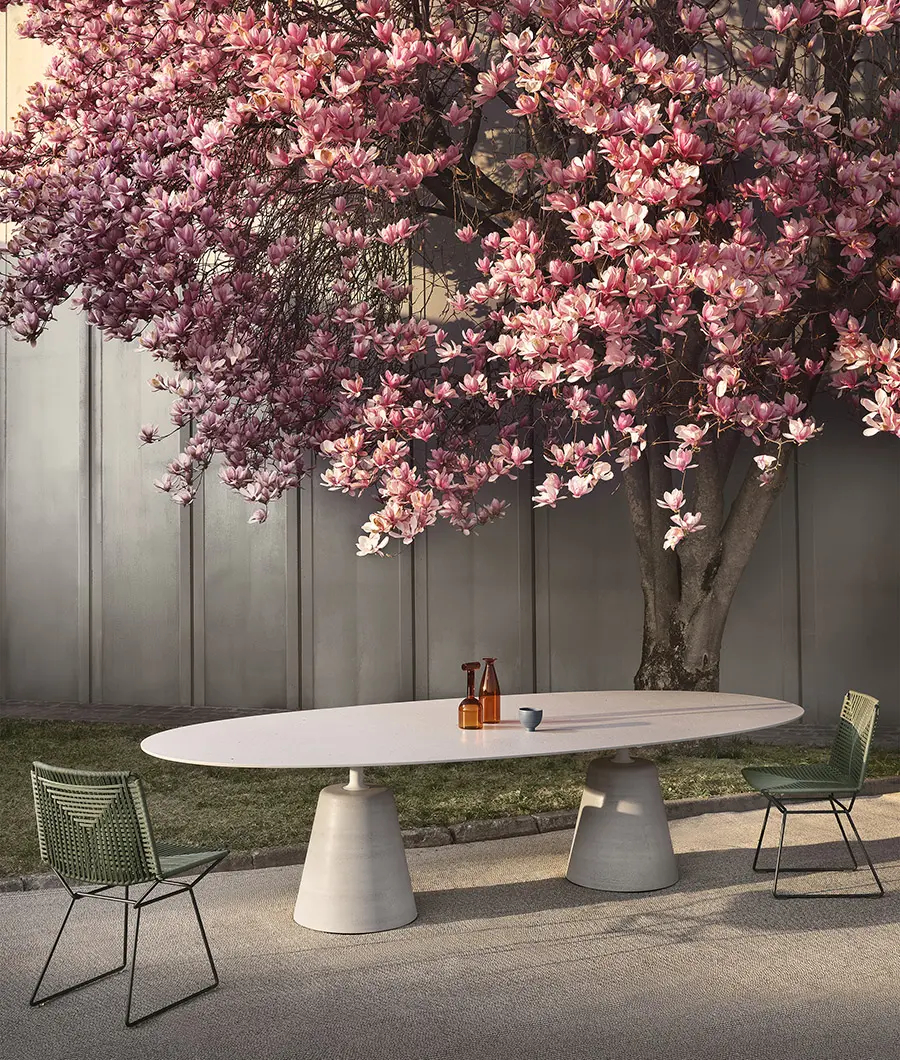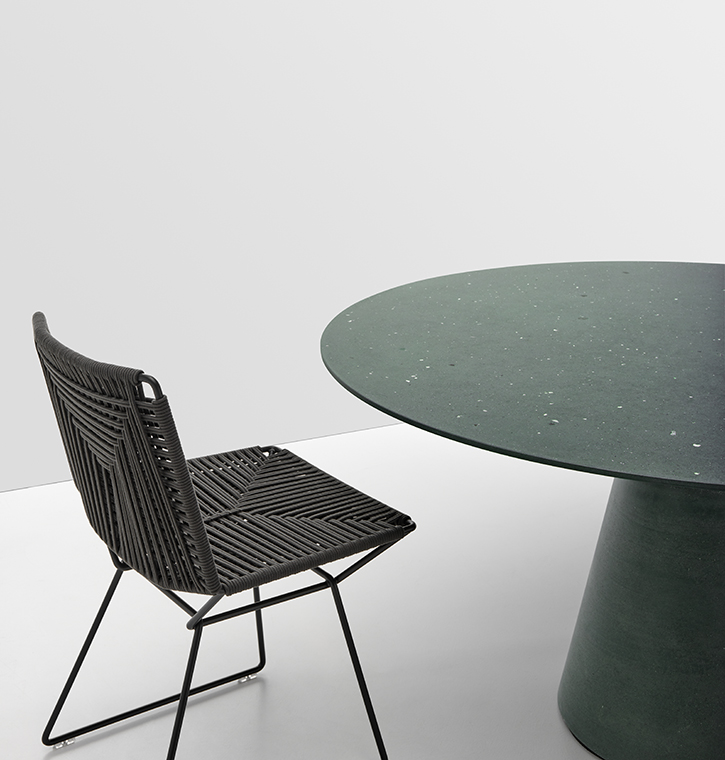 Product description
The bases are made of UHPFRC (ultra-high performance fibre-reinforced cement) with cutting-edge technical/structural properties.
A fundamental characteristic of the components is mass colouration. The finish and colour of the table bases is the result of a skilled mixture of sand and natural elements. Together with the slow maturation and drying given to each piece, this allows countless subtle shades to be obtained.

Two types of bases: narrow with 80 and 100cm large tabletops or wide with 120 and 140cm large tabletops. H110 or 73cm for tables with narrow bases, H 73cm (or 71.5 with top in smoked glass) for tables with wide base.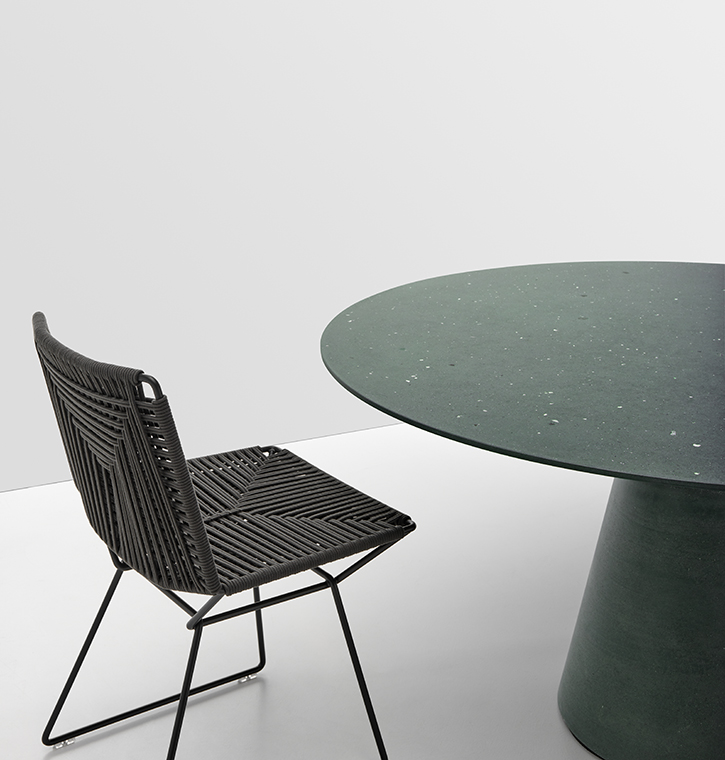 Designer
Jean Marie Massaud
Product sheet
Download

Official website
Find out more

BRAND SELECTION
OUR PRODUCTS