Chair_One
Chair_One is a truly unique seat. The shell is a structure of flat geometric shapes that join up around the edges, like a soccer ball. The shape was the fruit of lengthy preparatory studies, using sketches, cardboard models and prototypes before moving on to production in die-cast aluminium.
A chair in which the spaces prevail over the solid parts to characterise its aesthetic quality: a chair of the present and a classic of the future.
Designed by

Konstantin Grcic
A die-cast aluminium shell made up of many small, perforated and triangular faces. Chair_One is built by exploiting the potential of die-casting which is a precise technology allowing complex three-dimensional shapes to be obtained from metal (in this case aluminium).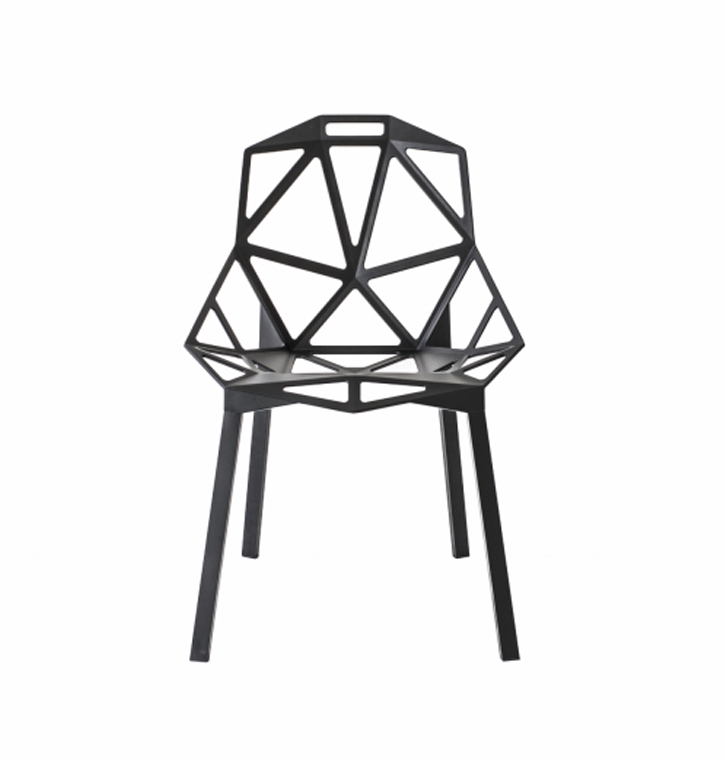 Descrizione del prodotto
It is available in two versions: a stackable chair with aluminium profile legs, which may be polished, anodized or painted, to meet any needs for home, contract or outdoor settings; or a fixed or swivel chair with a cement base painted transparent that enhances its pleasingly rough texture, typical of contemporary art and architecture.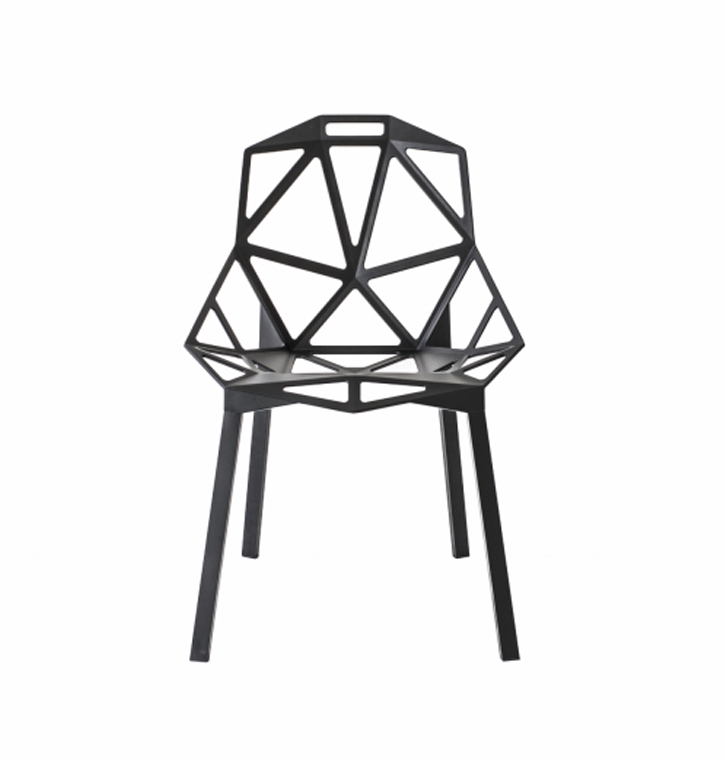 Designer
Konstantin Grcic
Dimensioni
Chair_One 4 legs cm 55x59x82 (h)
Chair_One concrete base cm 55x59x80 (h) base diametre cm 35
Collezione
https://www.magisdesign.com/it/product/

Sito web ufficiale
https://www.magisdesign.com/it

BRAND SELECTION
OUR PRODUCTS