Dot Lite | Foster+Partners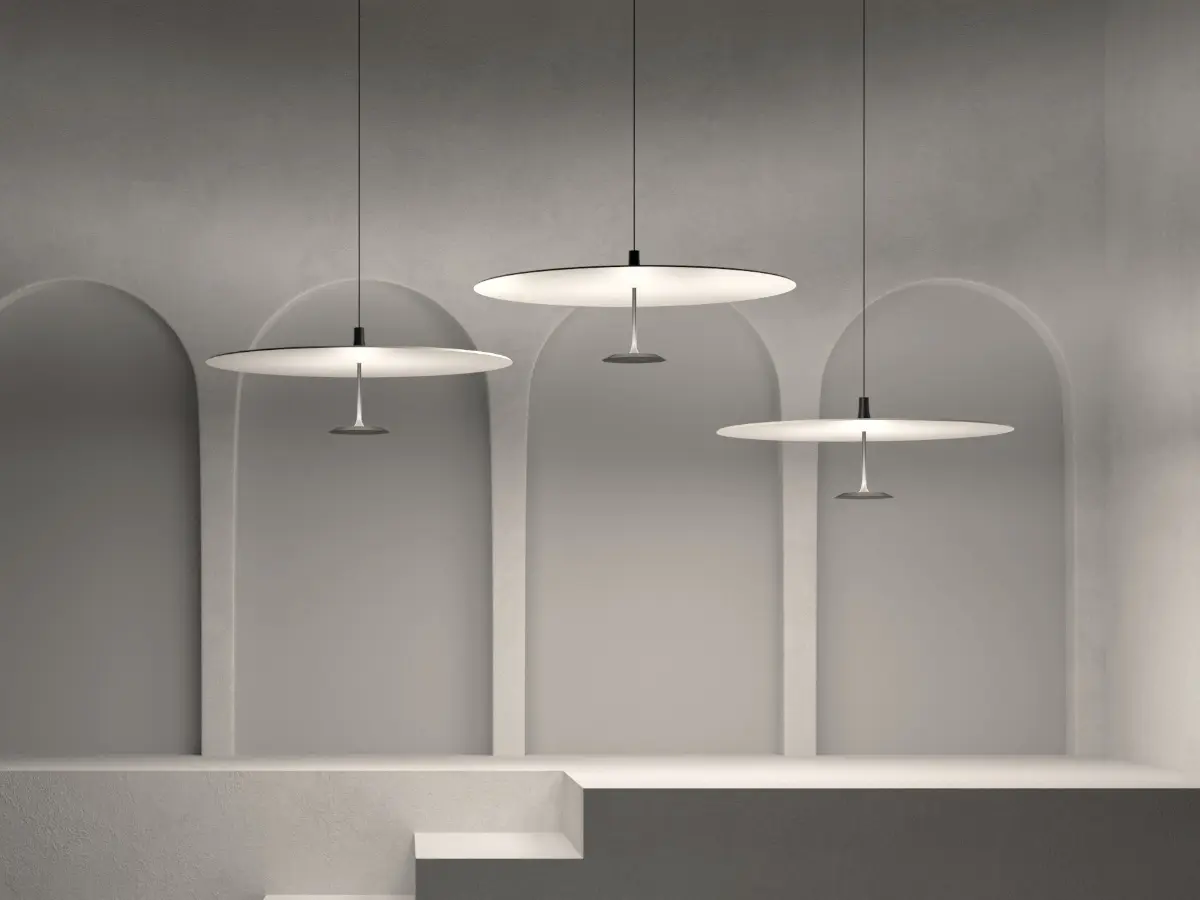 The Lumina collection has now been enriched by the Dot 600 Lite. Based on the original DOT family design, it was developed to provide cluster solutions for lighting and embellishing larger spaces whilst ensuring optimum distribution of light and easy personalization and adaptation to different kinds of ambience.
The Dot 600 Lite is also characterized by its greater flexibility and ease of installation thanks to a new and smart system for electrically connecting the various components, making the lamp quicker and simpler to mount.
Having always been committed to sustainability and environmental responsibility and believing firmly in the "design for disassembly" approach, Lumina built its DOT Lite with just three components that are easy to dismantle.
The lower disk, the lamp's head, contains a latest-generation LED engine delivering high quality light with just 12 W of power and two colour temperatures (2,700K or 3,000K).
The reflector's inner surface is recyclable painted PMMA, guaranteeing optimum light distribution. In the top of the reflector there is a cone that holds all the components firmly together.
The body of the lamp and the head housing the LED are made of turned aluminium painted black or white.
In addition to the fully personalizable Modular line, there are three pre-configured solutions:
Dot Cluster 3: with a round ceiling rose, three luminaires and an off-centring kit for correct ceiling anchorage;
Dot Cluster 4: with a round ceiling rose, four luminaires and an off-centring kit for correct ceiling anchorage;
Dot Linear 3: with a linear ceiling rose (length: 150 cm) and three luminaires.
Designed by

Foster + Partners
BRAND SELECTION
OUR PRODUCTS