L7
The lightness of aluminium, the luminosity of glass, the design of Piero Lissoni, the background of Lualdi. The L7 door is born – contemporary in its conception and use of materials and technologies, but at the same time aesthetically classical. The clean and sober form lends itself to furnishing a wide variety of settings thanks to a choice of finishes that play with the light, the trasparency of glass and the sophisticated elegance of metal. The sliding version of L7 creates perfect solutions, tailored to define 
both domestic and work spaces. Punctuated by the lustrous lines of the frames, the glass surfaces are illuminated by beautiful hues and shades of colour.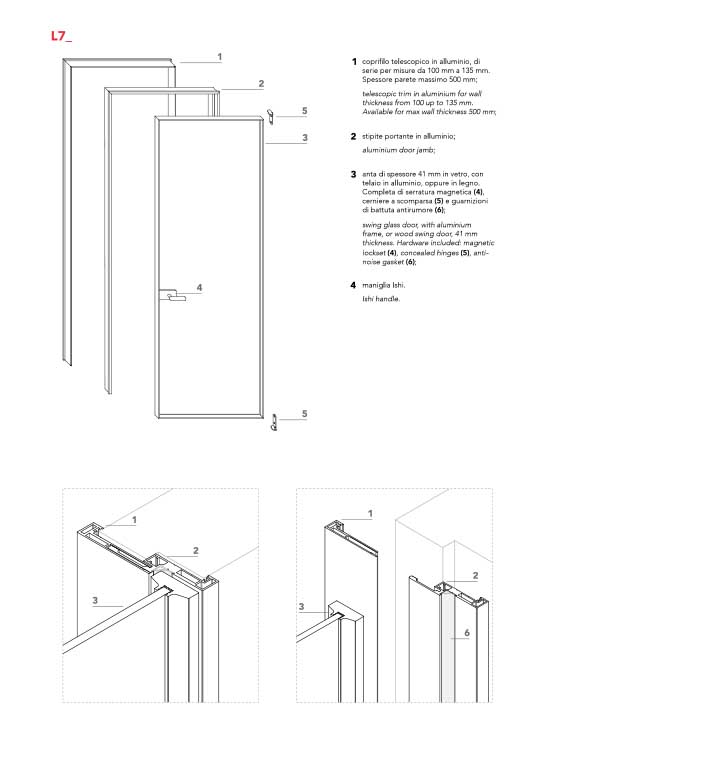 Product Overview
Sliding system with aluminium frame 41 mm thick, and tempered glass 6 mm thick. The system is available with fix and sliding panels. Rail with shock absorber and sliding trolley with height adjustment mechanism. Handle included.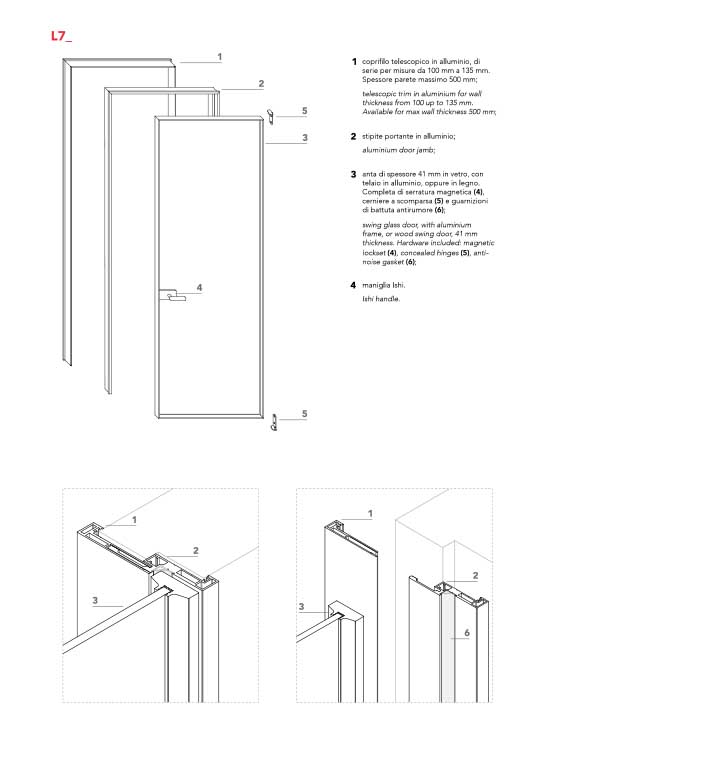 Materials
Aluminium, Glass
Official website
https://www.lualdiporte.com

BRAND SELECTION
OUR PRODUCTS