Shoin
Inspired by the light and extensive mobile surfaces of the traditional Japanese house, Shoin is a system of one or two rails, glass or wood sliding doors and fixed panels, designed to create walls. The panels are fixed within a slim aluminium frame, flush with the external side of the composition. Shoin allows the creation of veritable environments, luminous glass boxes to lightly delineate spaces within spaces.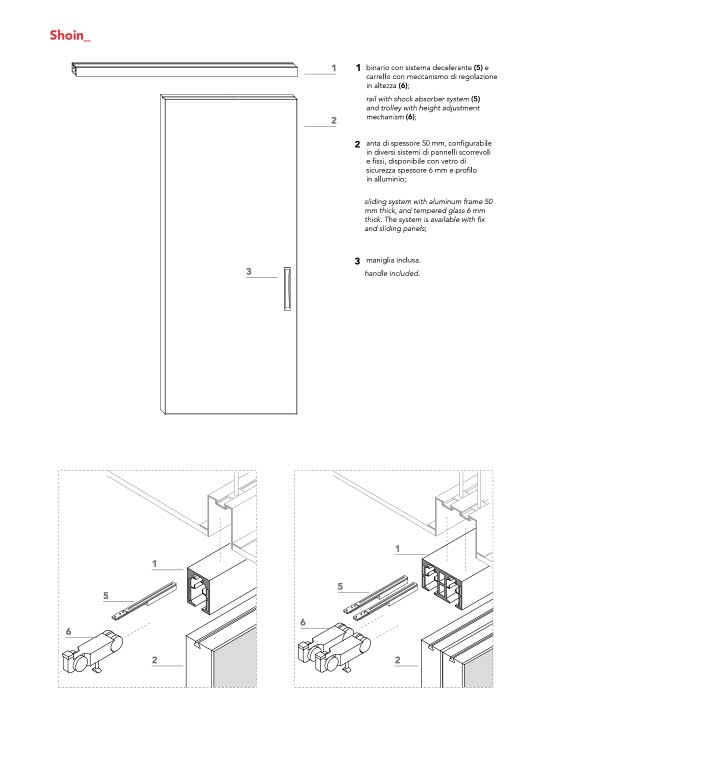 Product Overview
La porta a pannelli vetrati scorrevoli Shoin monta un'anta di spessore 50 mm, configurabile in diversi sistemi di pannelli scorrevoli e fissi. Questo esclusivo sistema per la composizione di pareti interne è disponibile con vetro di sicurezza spessore 6 mm e profilo in alluminio.
Il binario presenta un evoluto sistema decelerante e un carrello con meccanismo di regolazione in altezza che risulta nascosto alla vista. La maniglia è inclusa.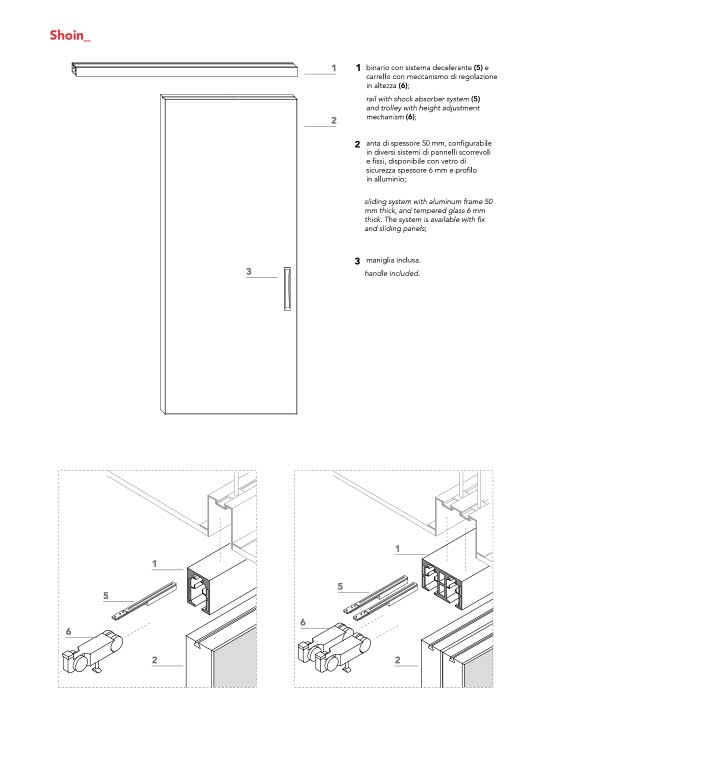 Materials
Aluminium, Glass
Official website
https://www.lualdiporte.com

BRAND SELECTION
OUR PRODUCTS