Precious Leather Collection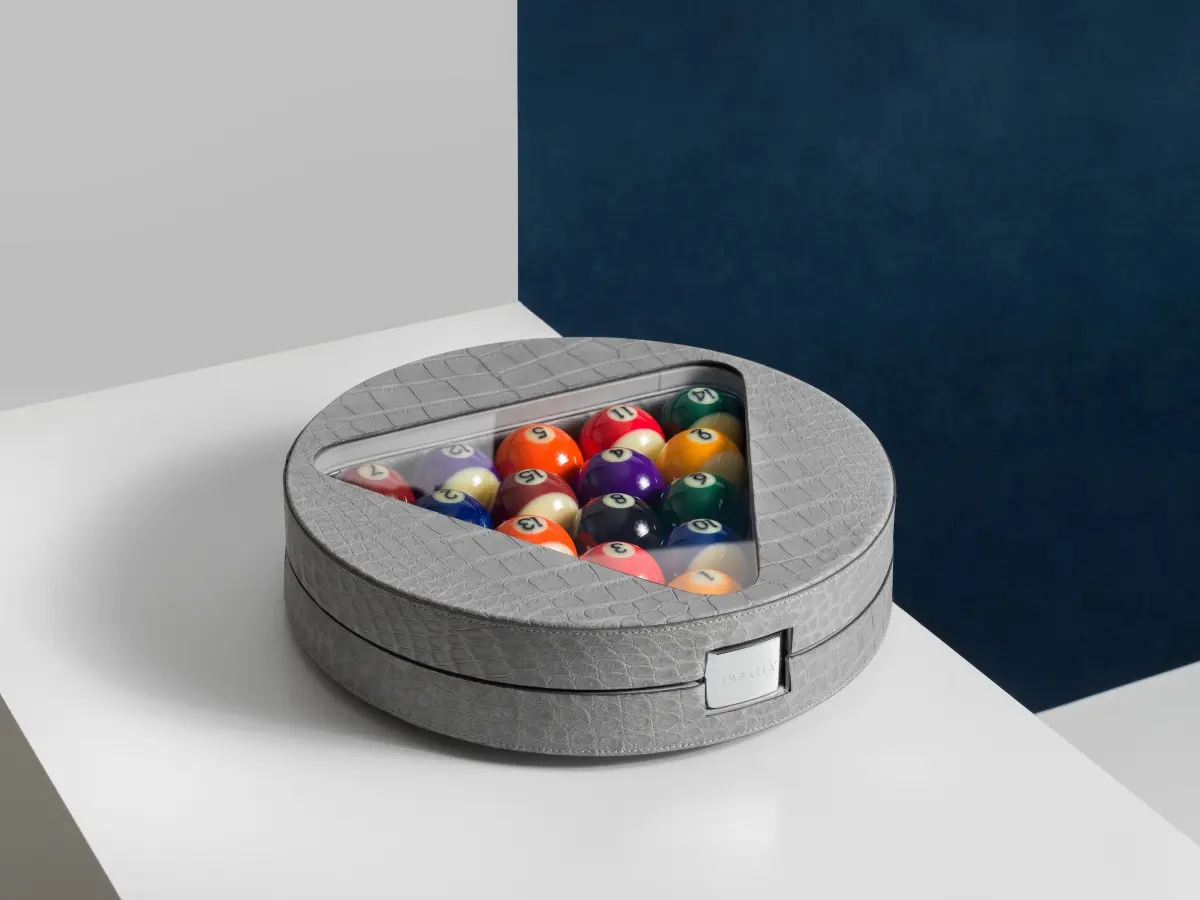 A lavish range of exquisite accessories like no other.
As we continue to push the boundaries of luxury design within the game table industry, IMPATIA unveils a brand-new accessory collection made exclusively from precious leathers. Designed by the IMPATIA R&D team, each bespoke game set is crafted in Italy by none other than talented master leatherworkers.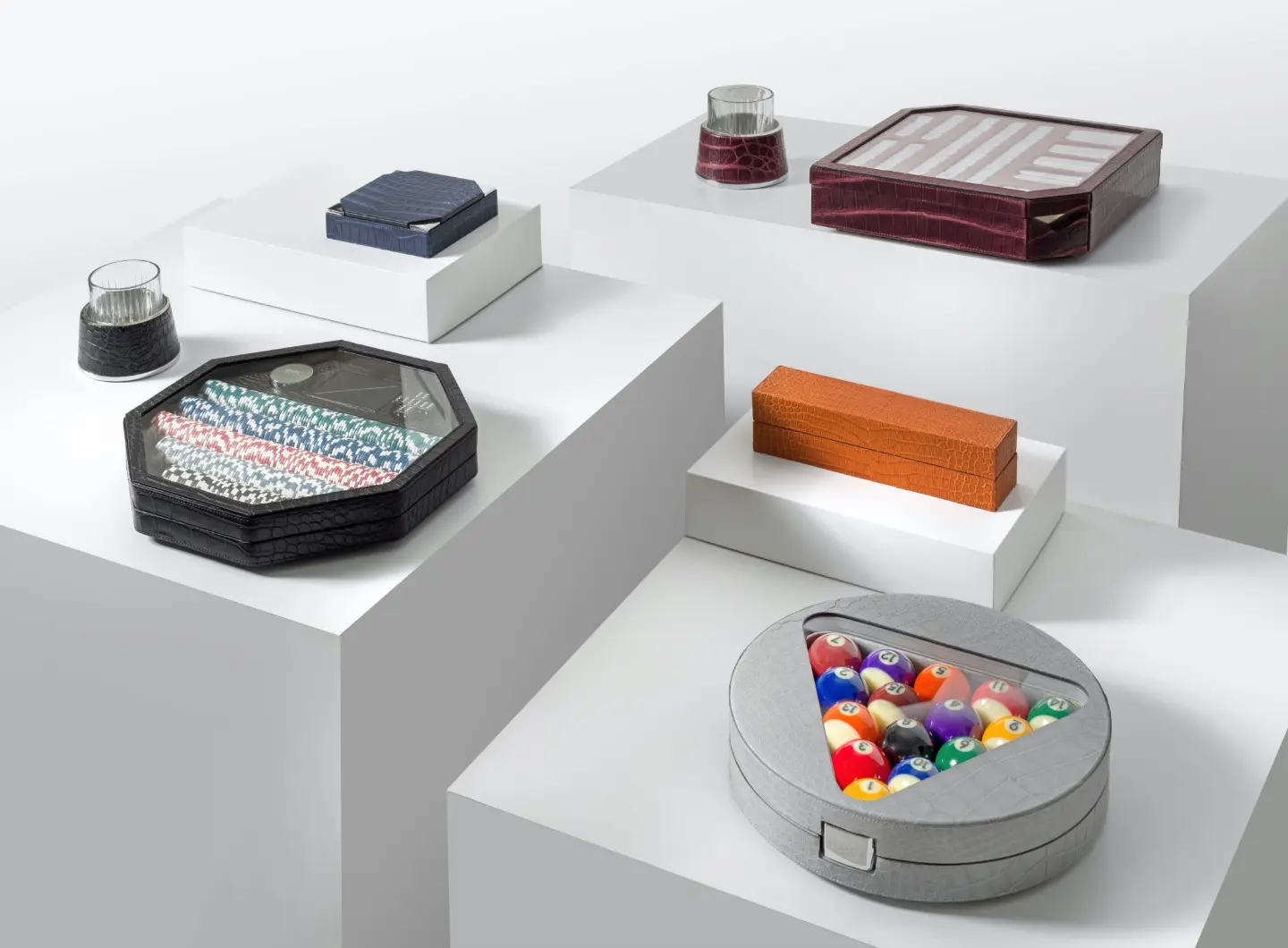 Curated from the highest quality of precious leather, this luxury game set collection showcases vivid colors complemented by rich natural textures. With a refined minimalistic design, the natural elegance of the exotic skin is matched with chrome metal and glass detailing. A light play, the reflections on the shifting textures transform each item into collectible design pieces.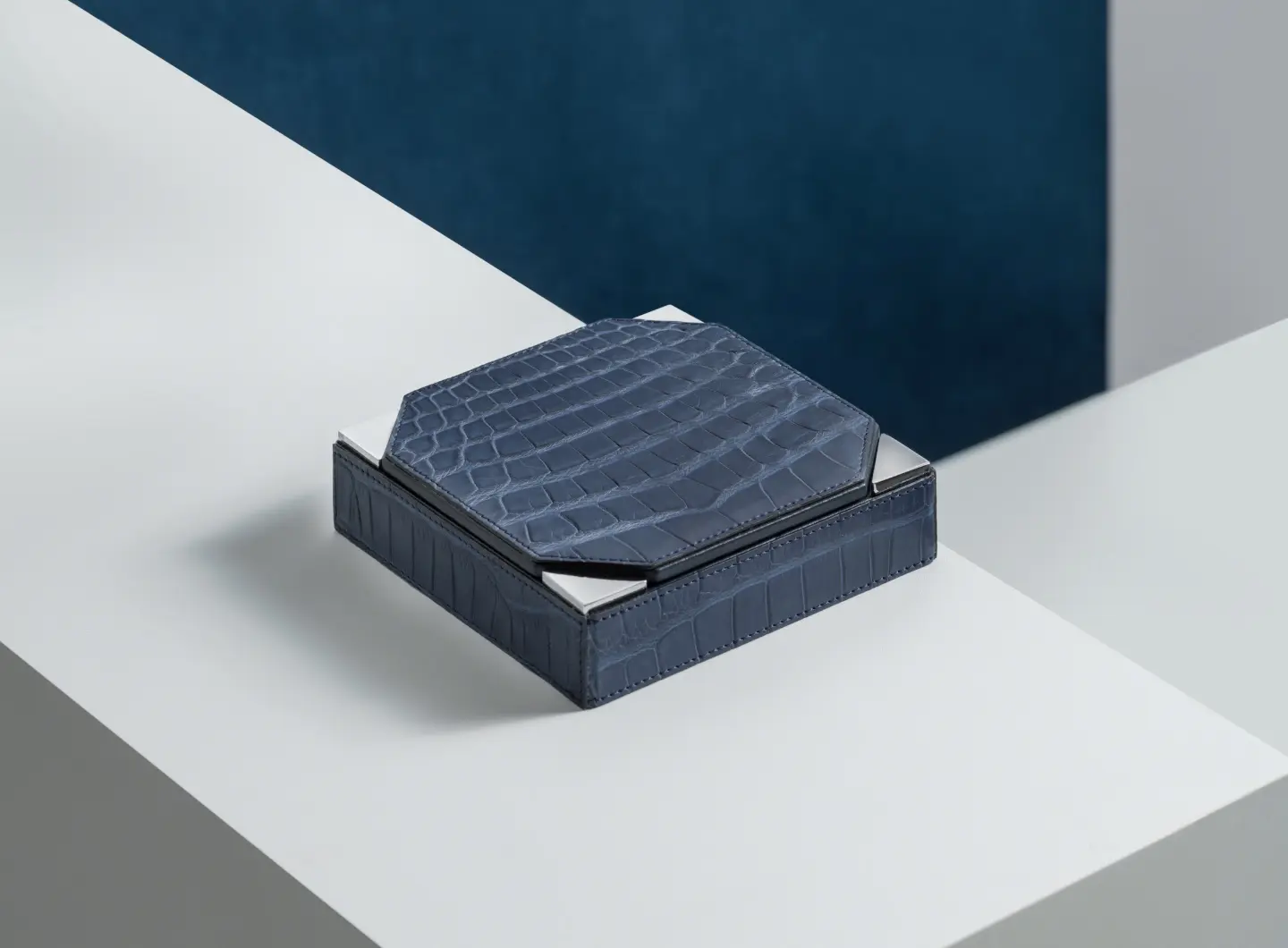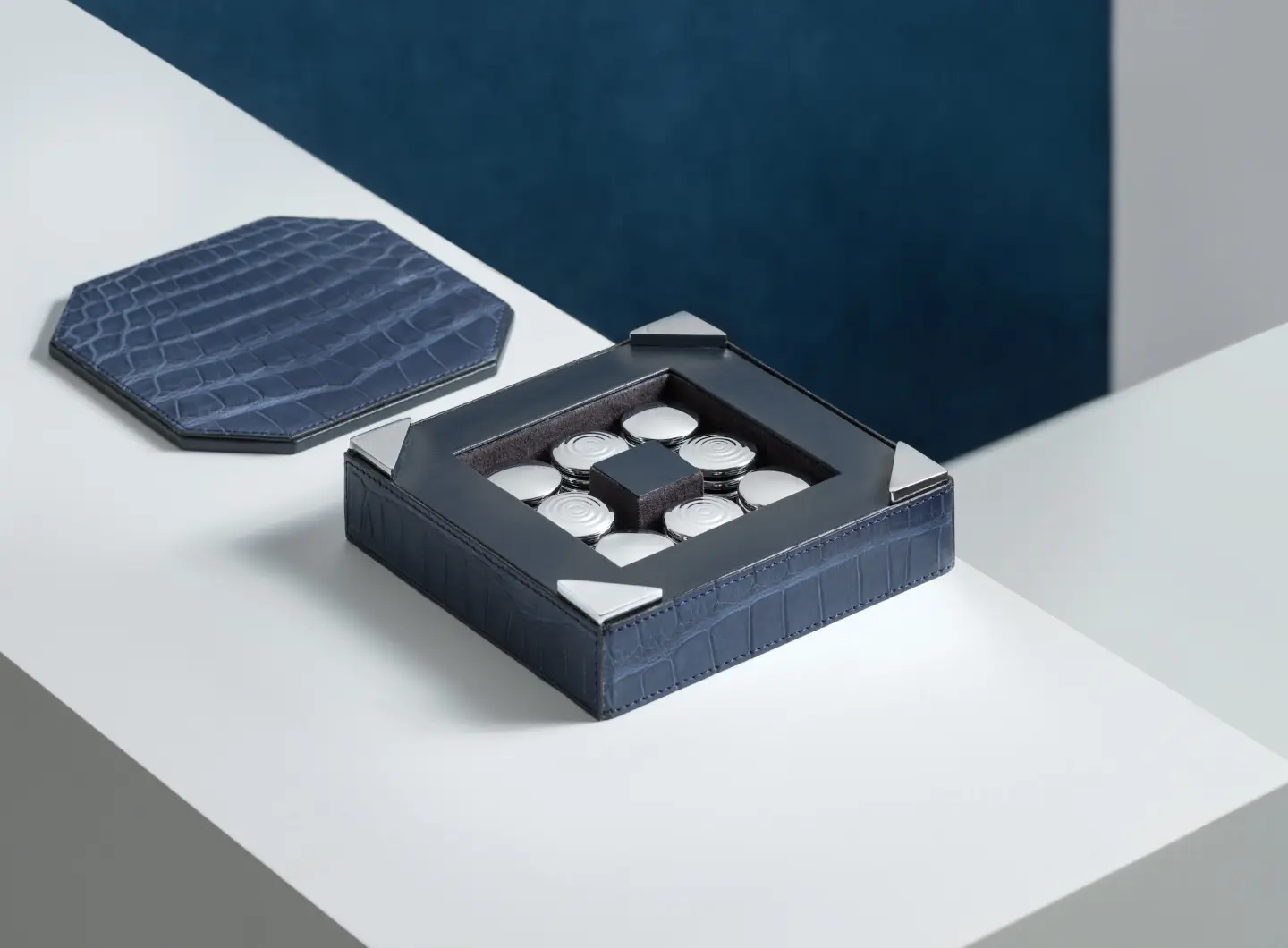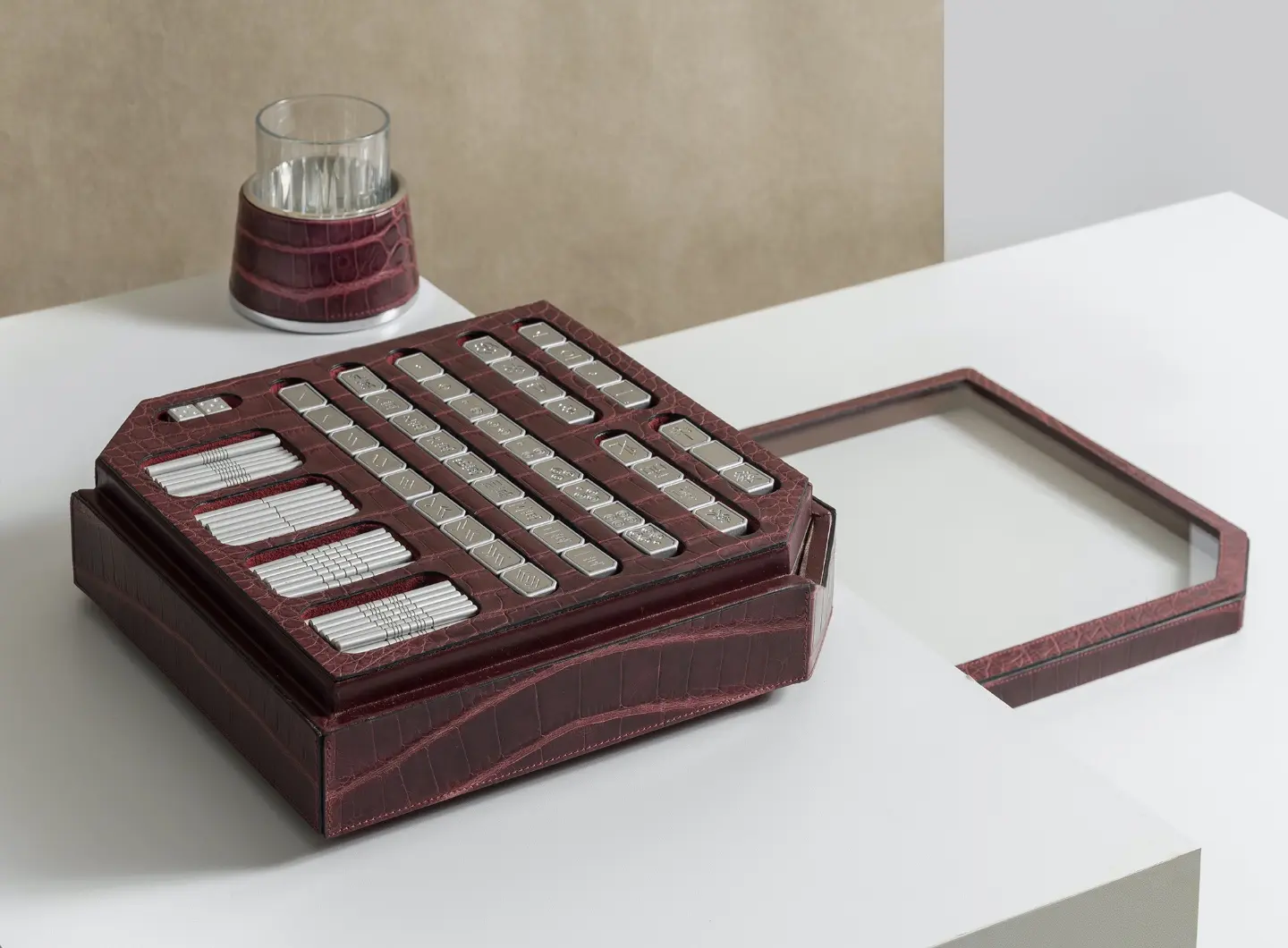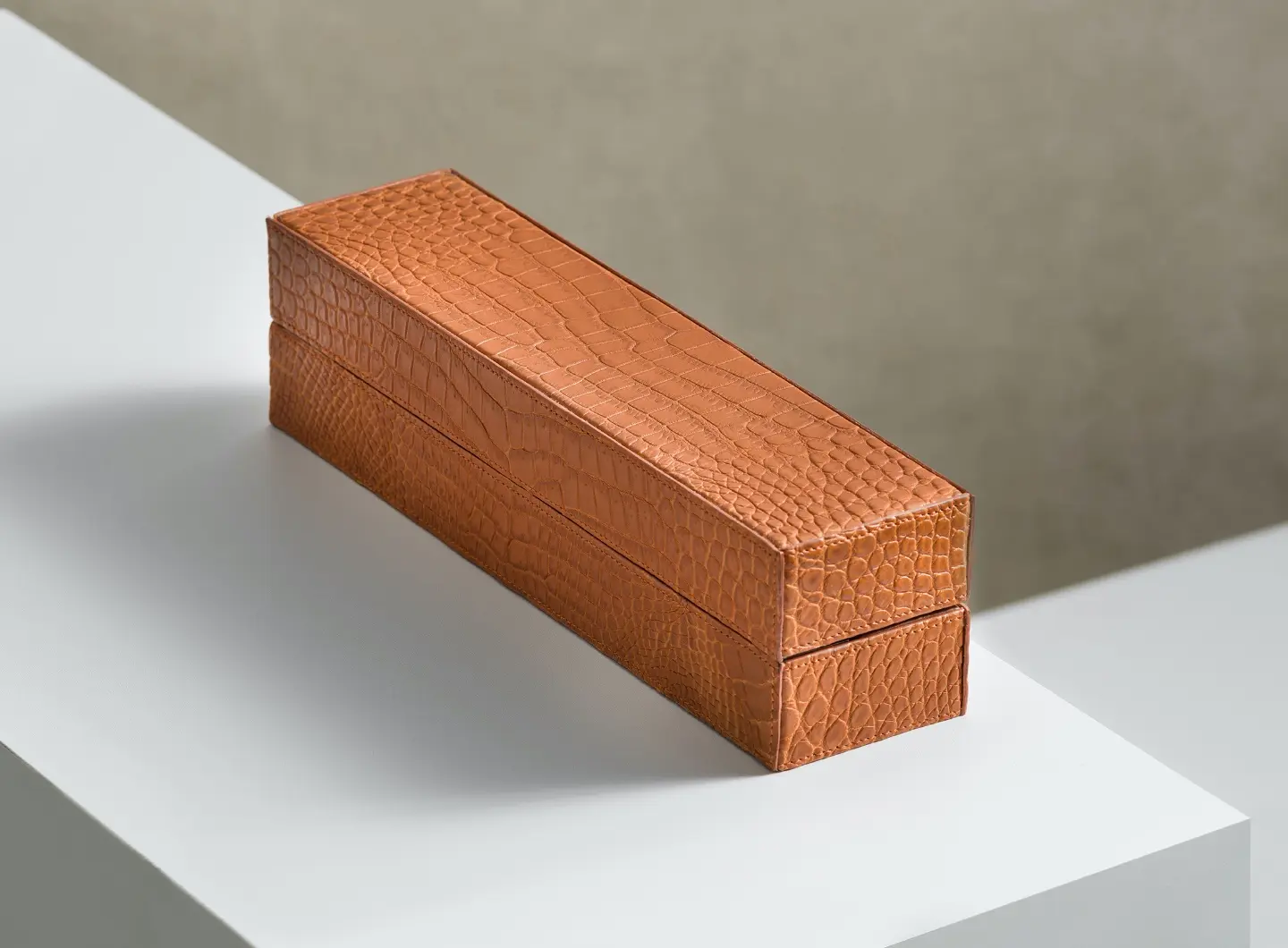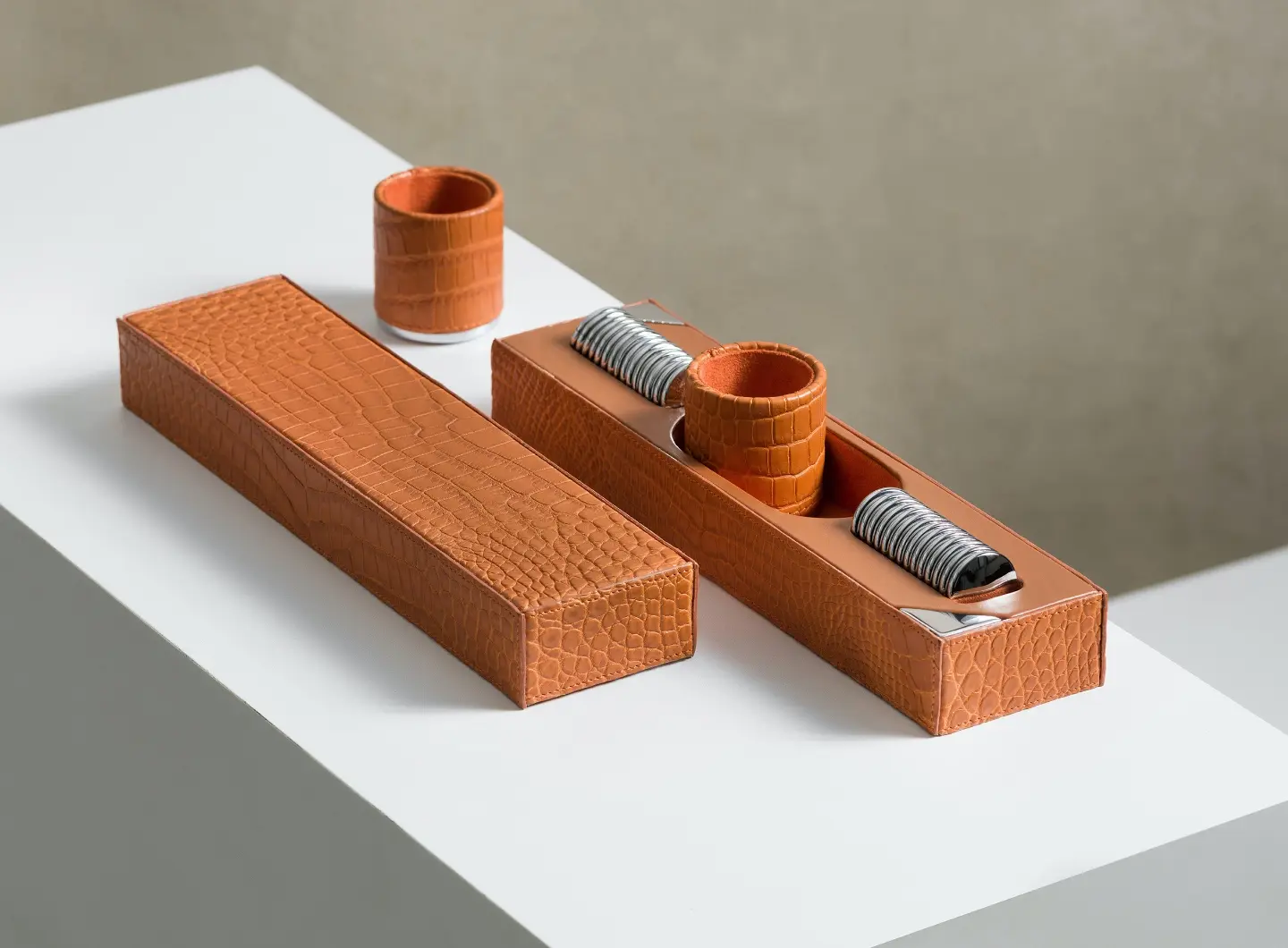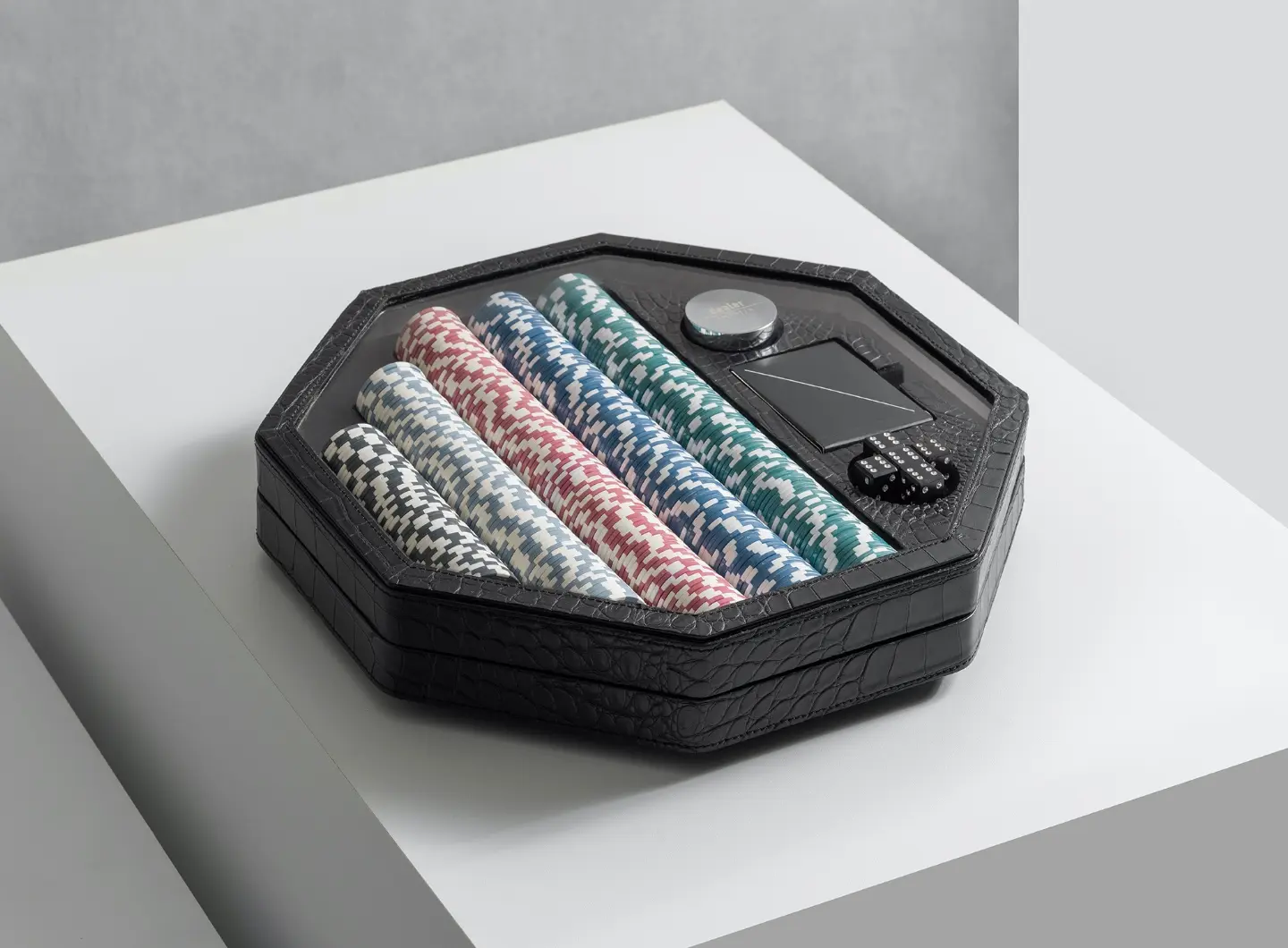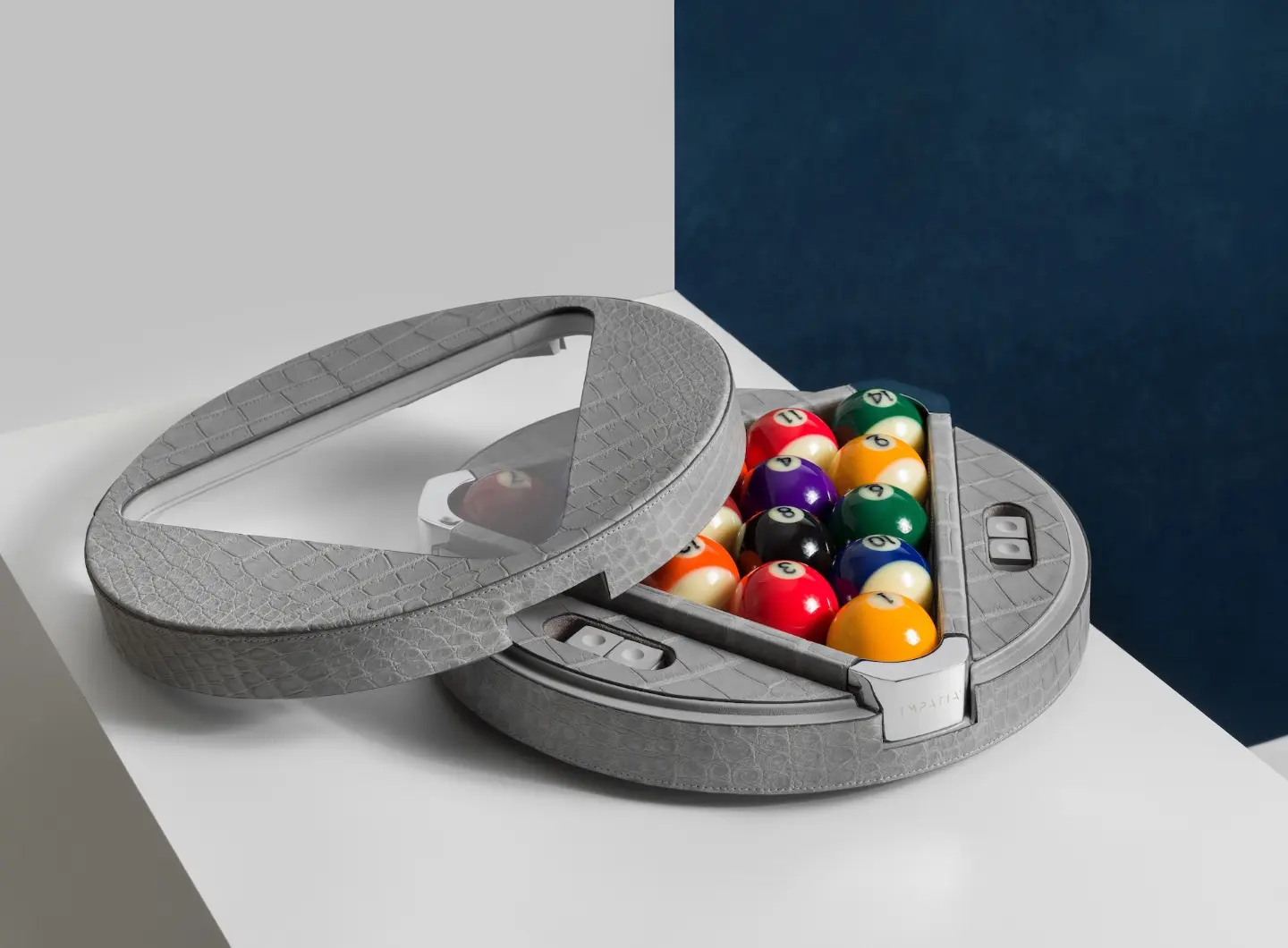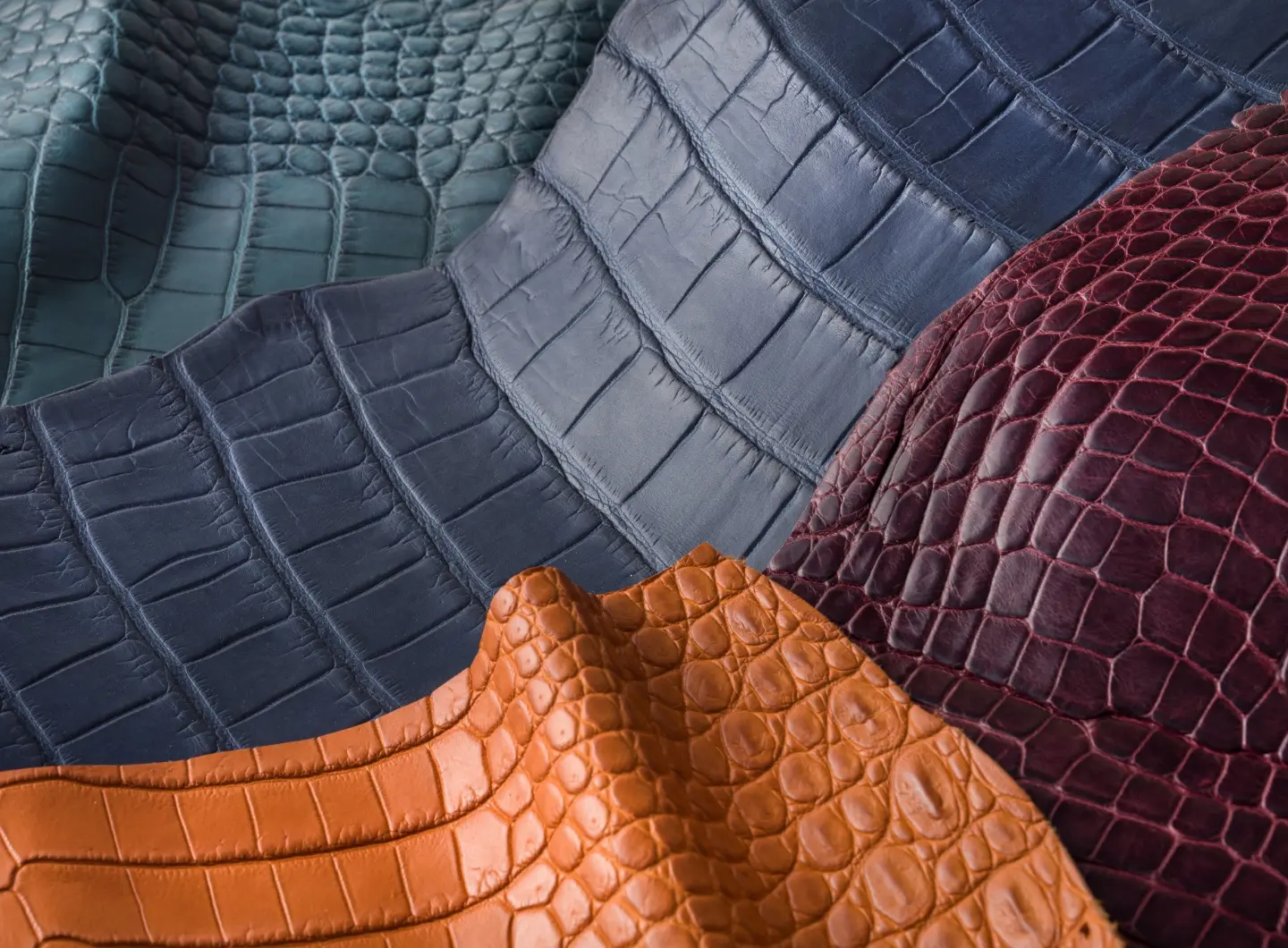 Custom-made to order, this series is available in billiards, checkers, backgammon, mahjong, and poker. Upon purchase, each precious leather is hand-selected and tailored for the client, with the option of personalization within an 12-week lead time.
BRAND SELECTION
OUR PRODUCTS