Lungolinea Leather
Category: Tables and coffee tables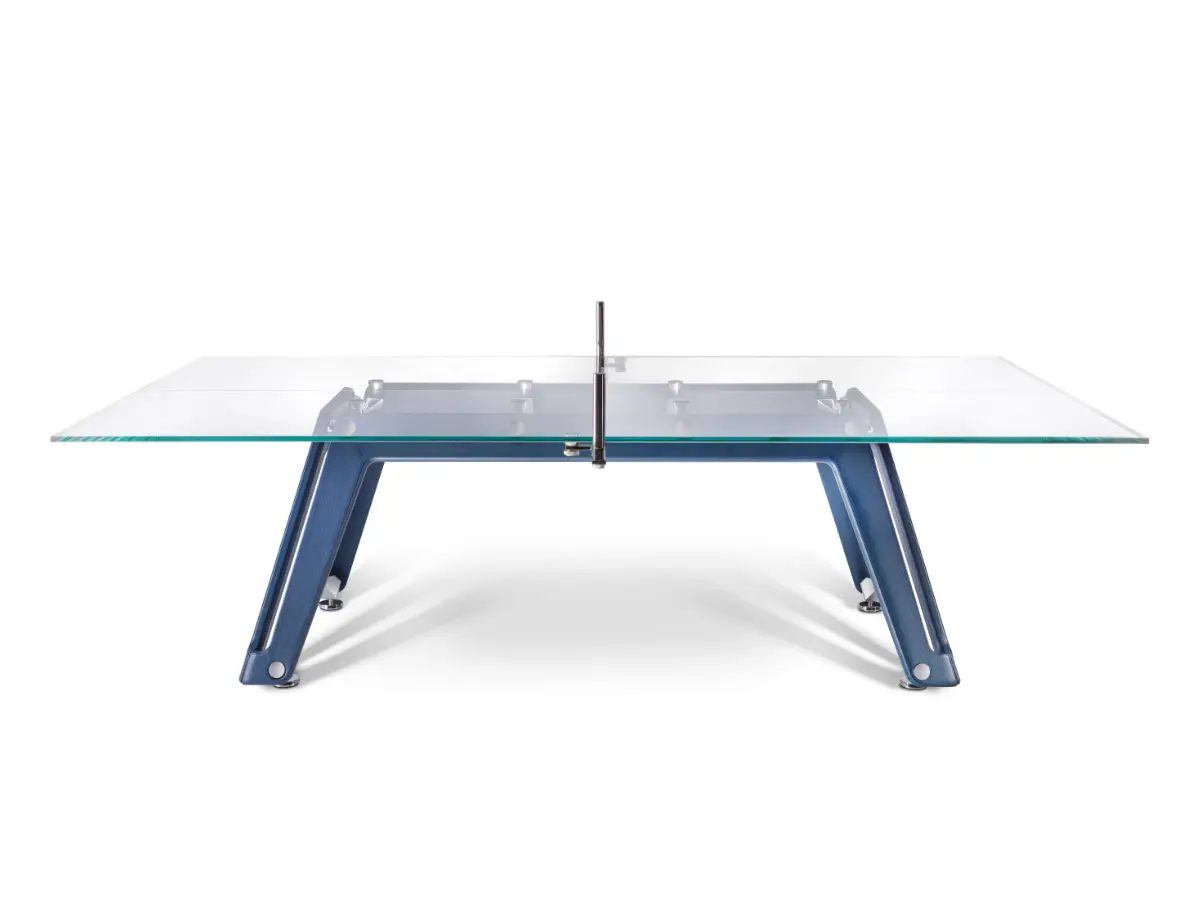 A modern table tennis game table enriched by materiality and design.
The Lungolinea Leather is a refined table tennis table that demonstrates the sophistication and ingenuity of Italian design and craftsmanship, displaying the most advanced Made in Italy technology that poses no limits to the game.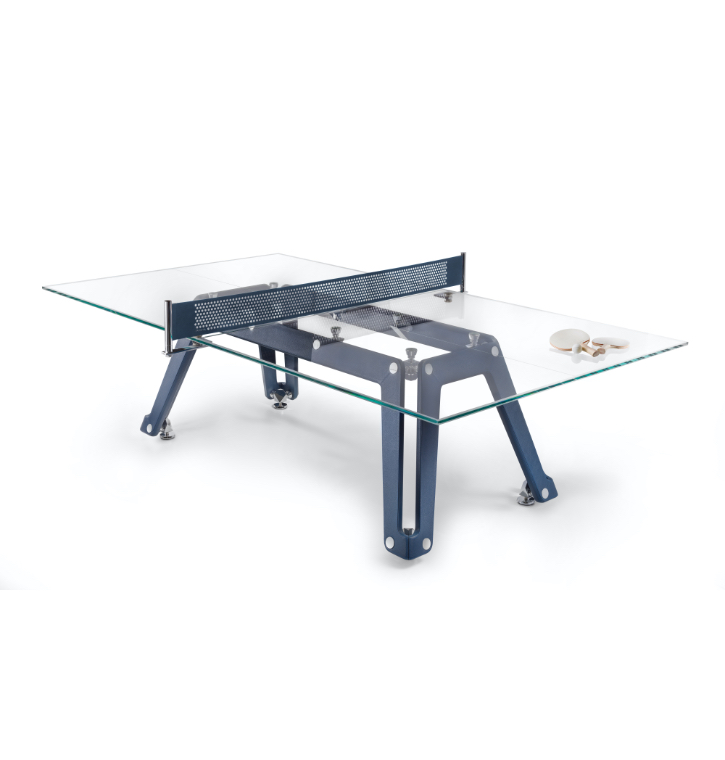 Product description
The Lungolinea Leather is a classic Olympic size table tennis table crafted from low-iron glass, with a sophisticated leather base and modern connecting joints complemented by a laser-cut Alcantara net, which can easily be removed so the table can be multi-functional.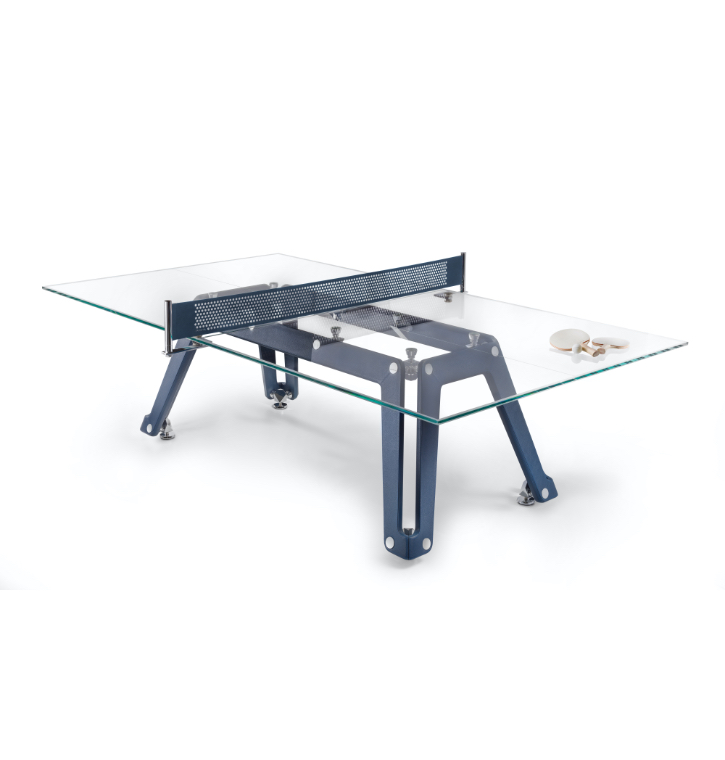 Product name
Lungolinea Leather
Materials
Steel, Leather, Glass
Dimensions
274 x 152.5 x 76 (h) cm
108 x 60 x 30 (h) "
Product sheet
Lungolinea Leather

Collection
Lungolinea Collection

Official website
impatia.com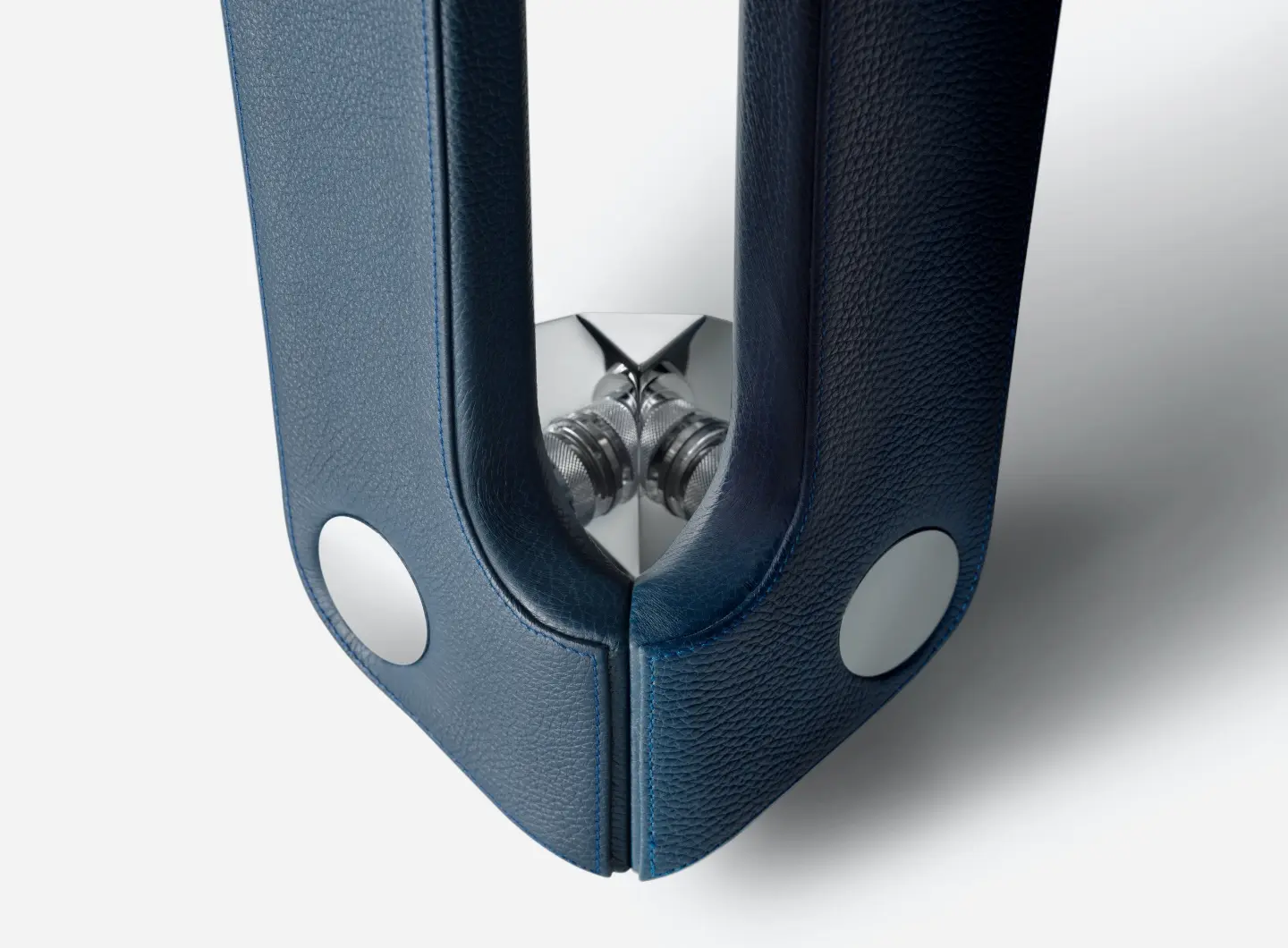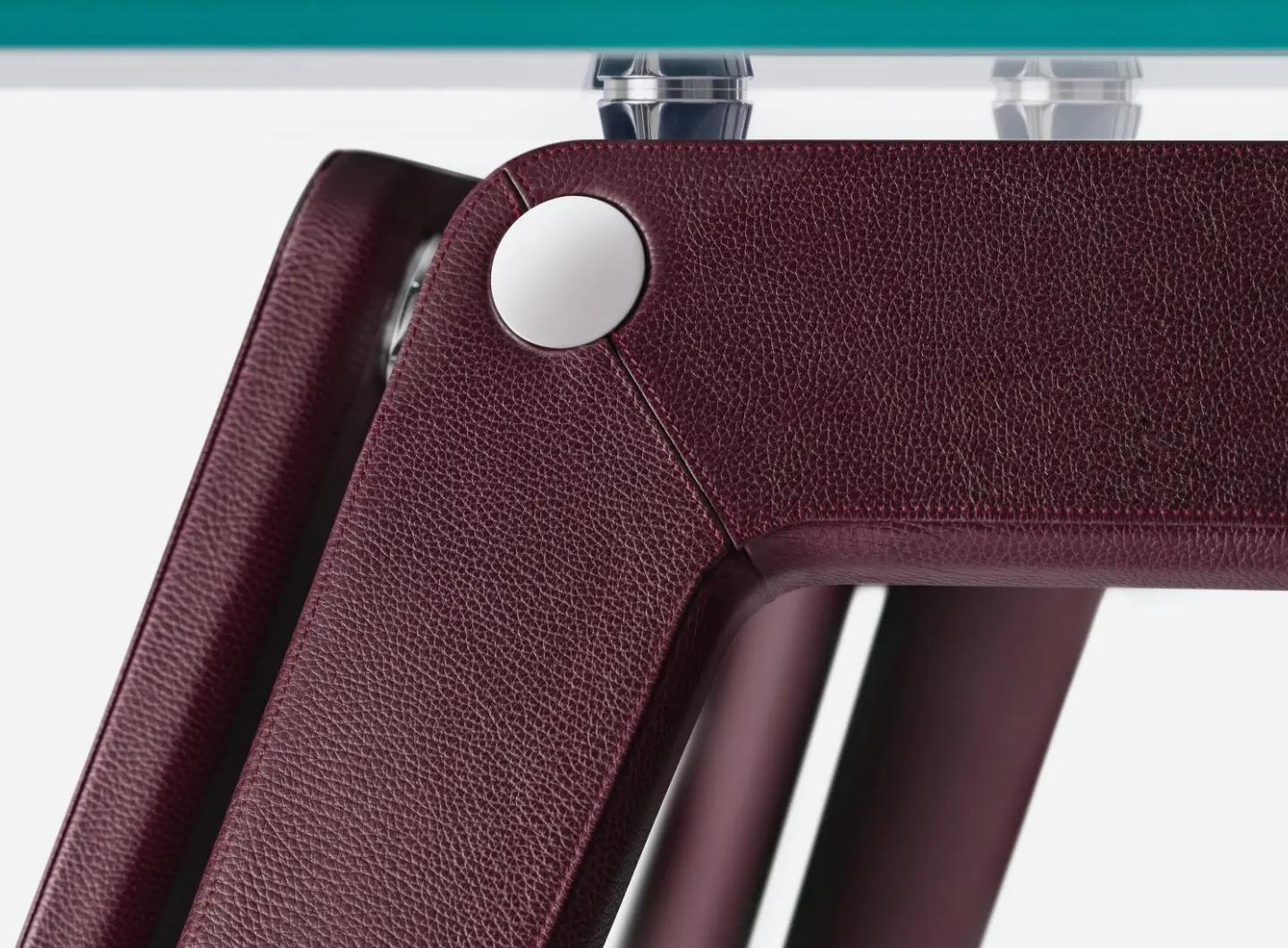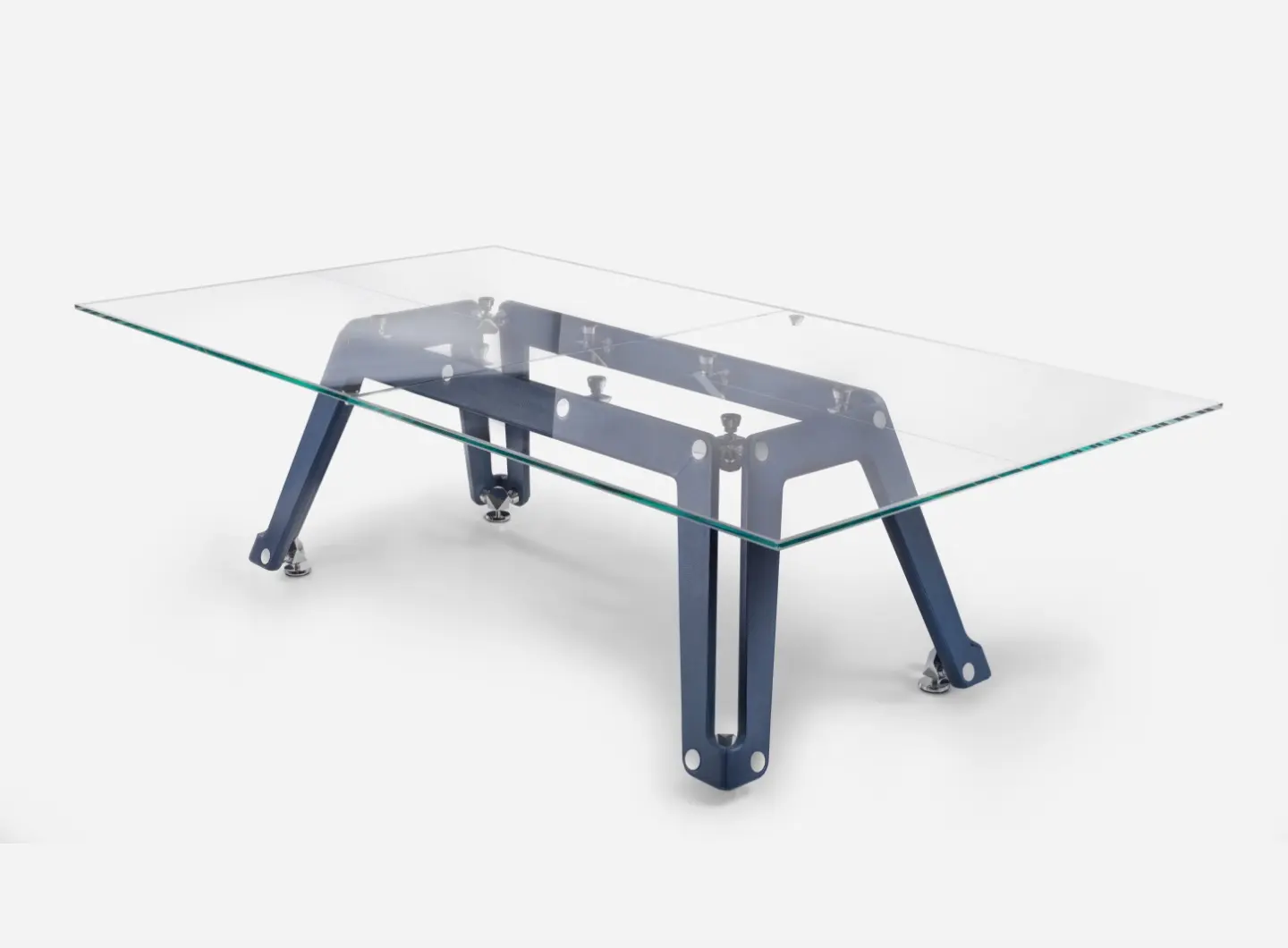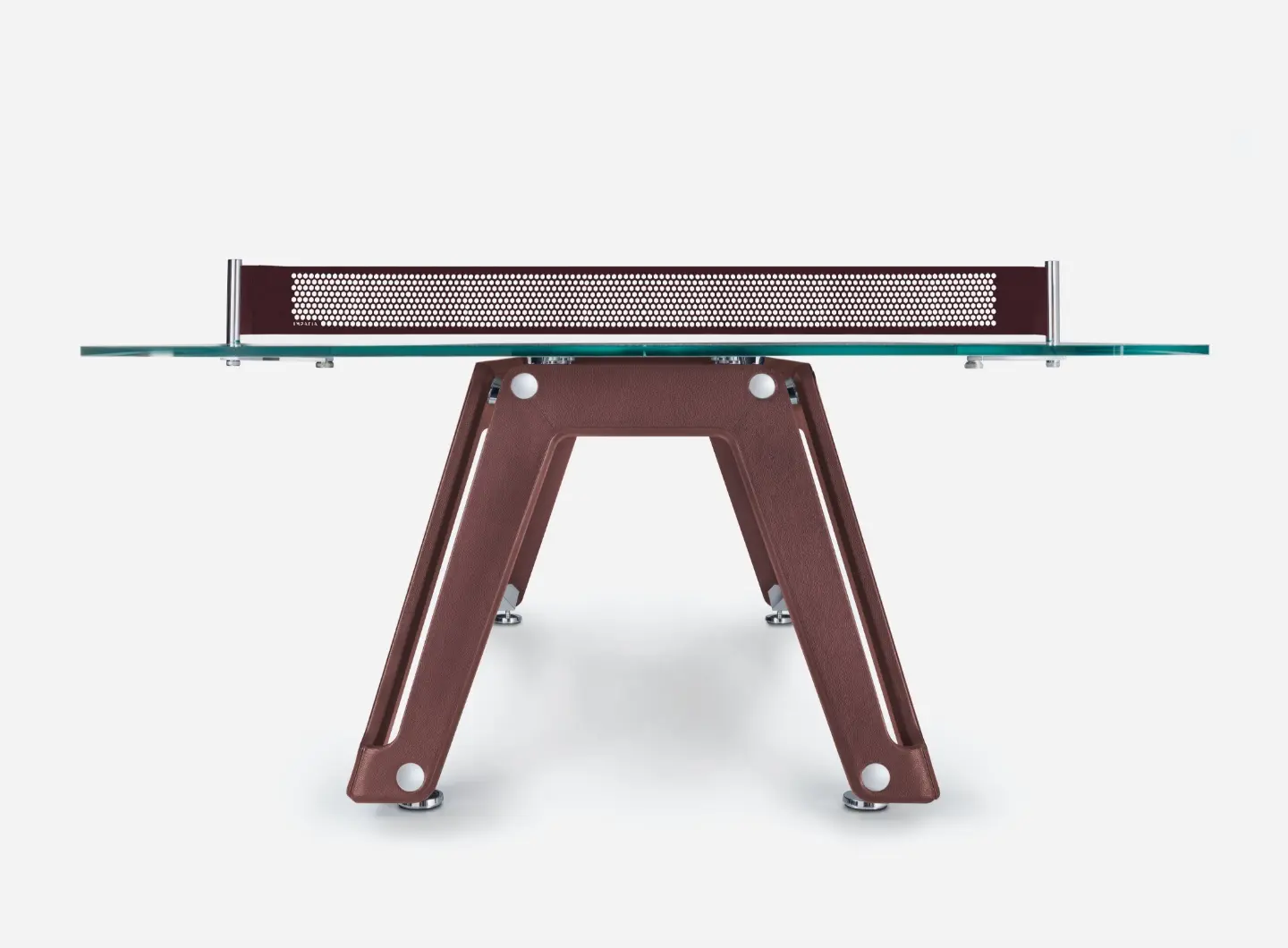 BRAND SELECTION
OUR PRODUCTS