Gebrüder Thonet Vienna
INTRODUCES
Jannis collection
Dainelli Studio, owned by the creative duo of Leonardo and Marzia Dainelli, designs JANNIS, a collection of upholstered furniture that are eminently suitable for contract use.
Two and three-seater sofa and lounge chair, with judicious dimensions and slim proportions.
Designed by

Dainelli studio
JANNIS is defined by a contemporary rigour that draws inspiration from the past, revealing its personality in the details: the wooden structure, lightweight to the eye but solid, holds the single seat cushion and the backrest, and is characterized by the metal feet with a brass finish of the feet. The front leg rises to define the thin profile of the armrest and closes in the semi-circular tip, again with a brass finish. The frame and legs are connected by steam-curved beech wood arches, an element of continuity with the heritage of Gebrüder Thonet Vienna.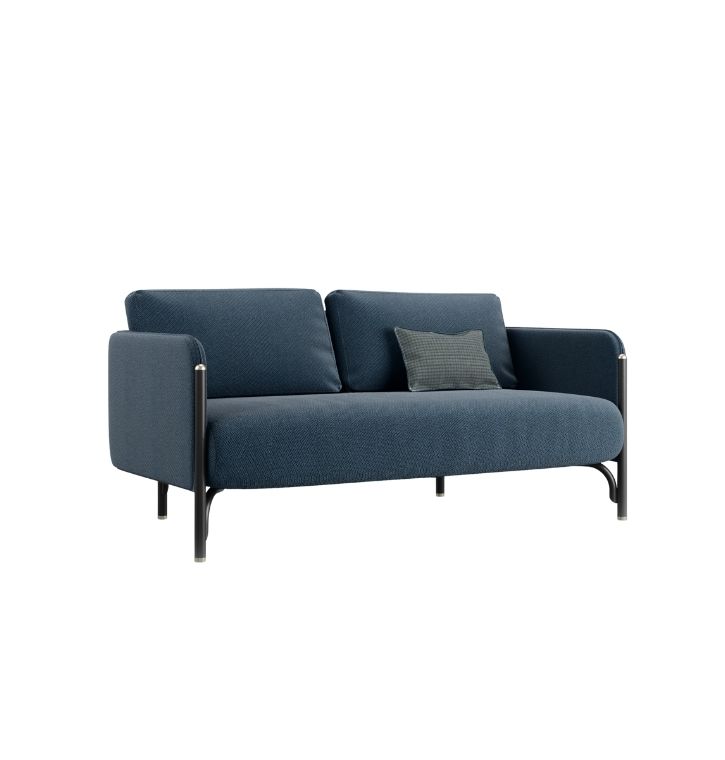 Product Overview
Collezione di imbottiti con struttura in faggio curvato ed elementi decorativi in ottone, completamente sfoderabile. Seduta imbottita in poliuretano espanso a densità
differenziata, rivestito con falde di fibre acriliche. Cuscini in poliuretano espanso memory foam.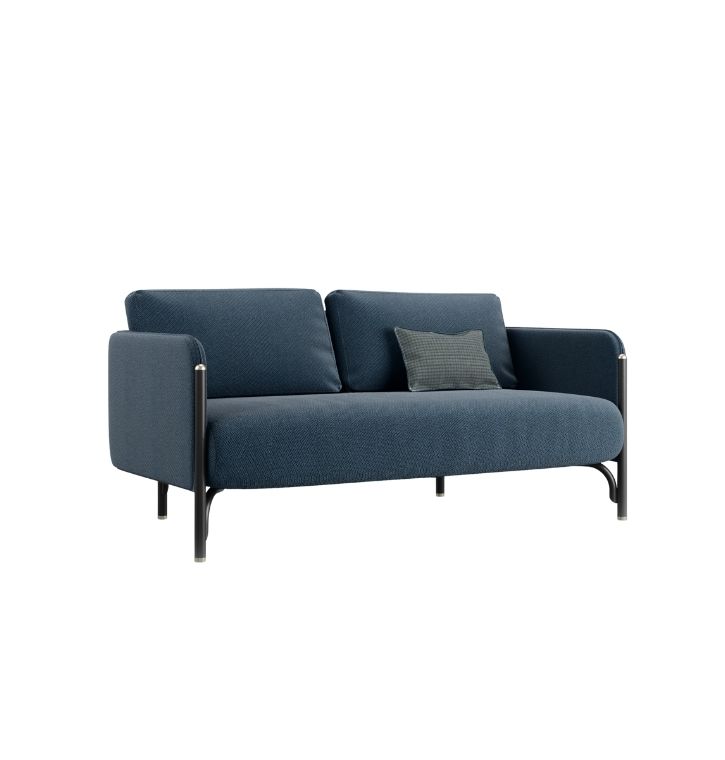 Product name
Jannis collection
Dimensions
Lounge height 820 | width 770 | depth 800
Sofa height 820 | width 1450 | depth 800
Sofa height 820 | width 2080 | depth 800
Product sheet
scheda tecnica Jannis Collection

Collection
scopri i prodotti della collezione Jannis

Official website
www.gebruderthonetvienna.com

BRAND SELECTION
OUR PRODUCTS