Gamma Arredamenti International Spa
INTRODUCES
BROOKLYN & SALLY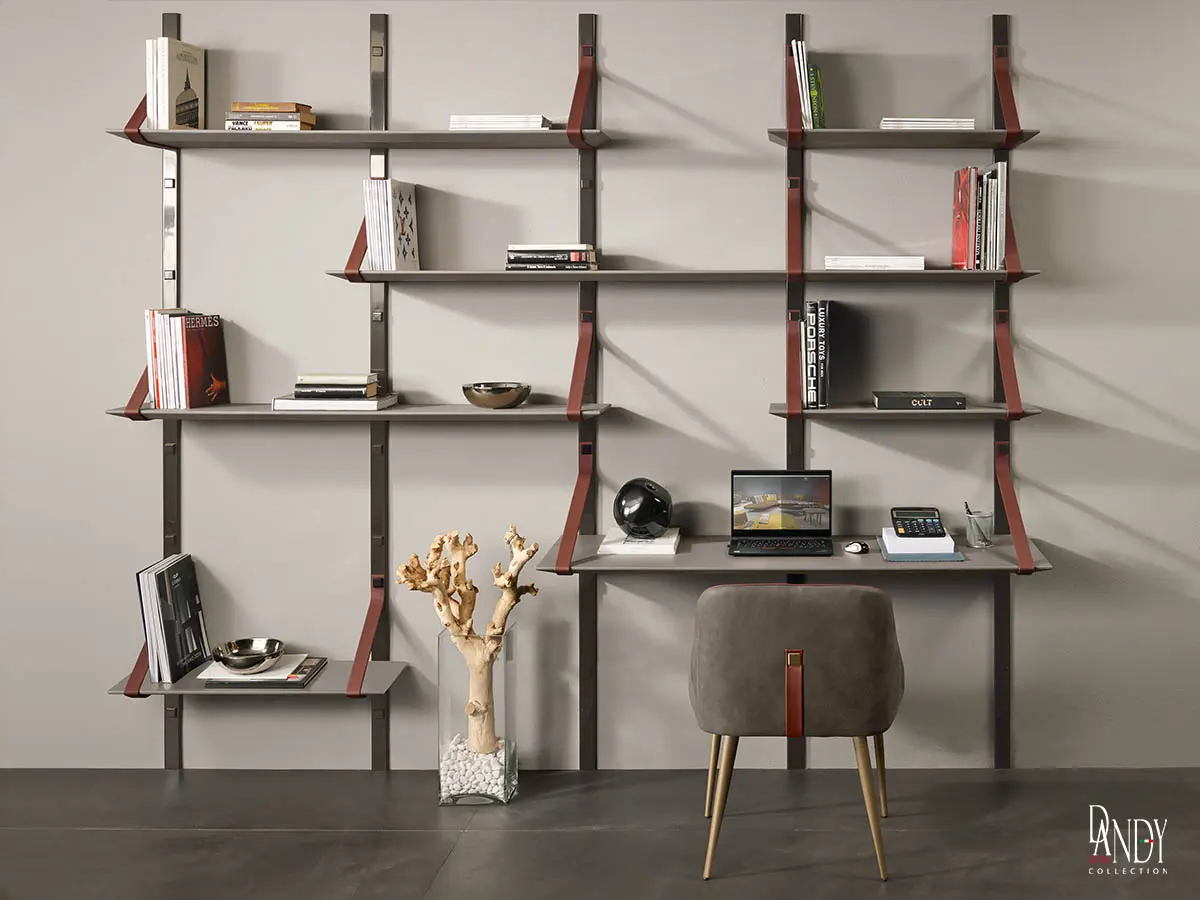 Drawing inspiration from the leather-goods sector, this new design bookcase is a beautiful new addition to our Dandy collection.
A design bookcase which can simply be attached to the wall featuring a metal frame coated in one of the shades from our colour palette of finishes;
it has shelves in three different sizes and there is also the option of a writing desk.
The shelving is available sanded in the four different hues of the new cement effect or in veneered ebony.
Elegantly finished leather straps adorn the shelves and come with a fastening button made to match the framework.
Find out more
Designed by

Giuseppe Viganò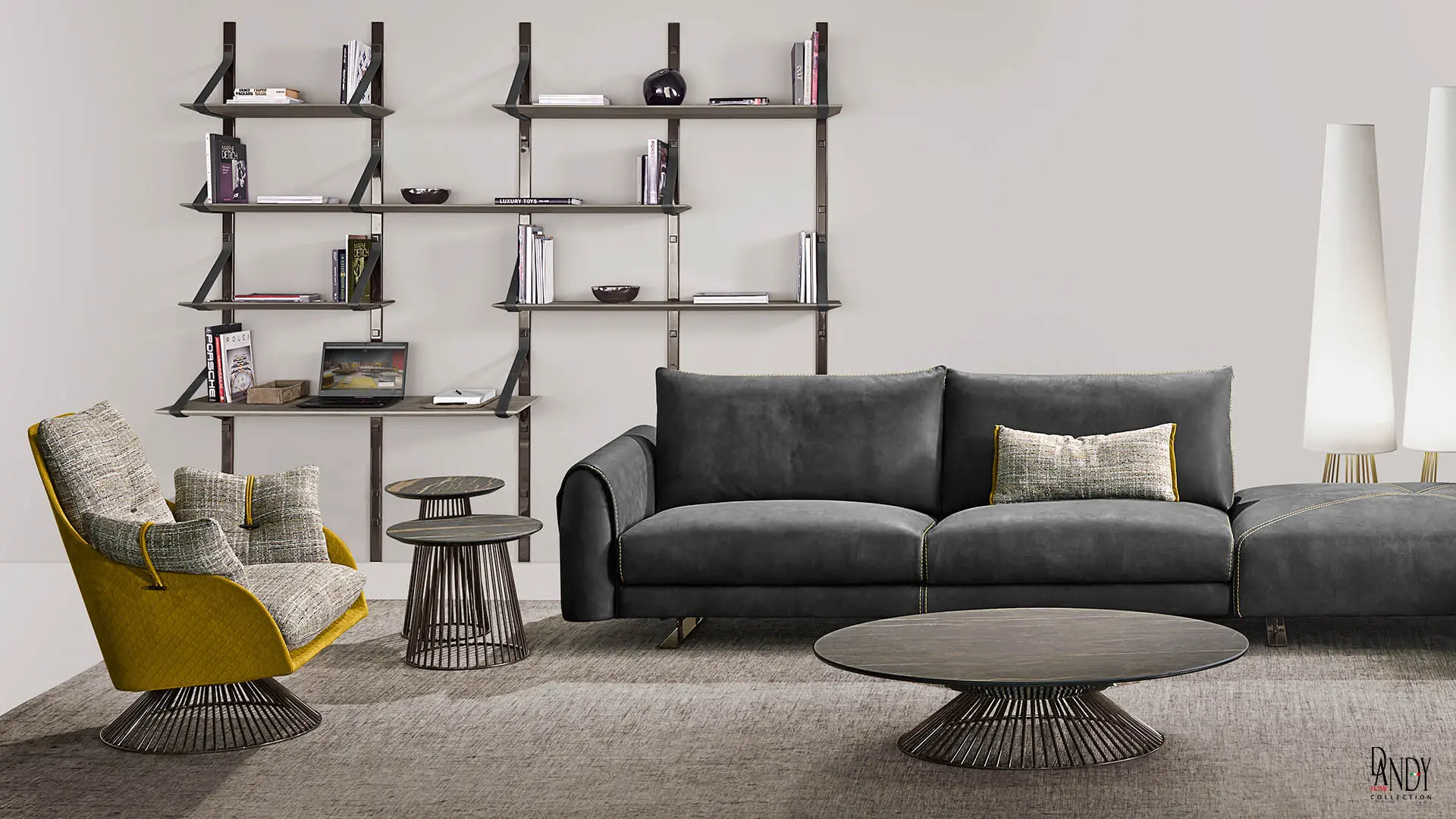 Designed by Giuseppe Viganò, the new Sally leather chair goes to join the Dandy Home Collection

Although it was designed and classified as a leather chair, in truth Sally was developed to offer all the comfort and ergonomics usually found in an armchair.

It stands apart from the rest thanks to the elegant detailing at the back with a buttoned leather belt which takes its cues from those on the Brooklyn bookcase.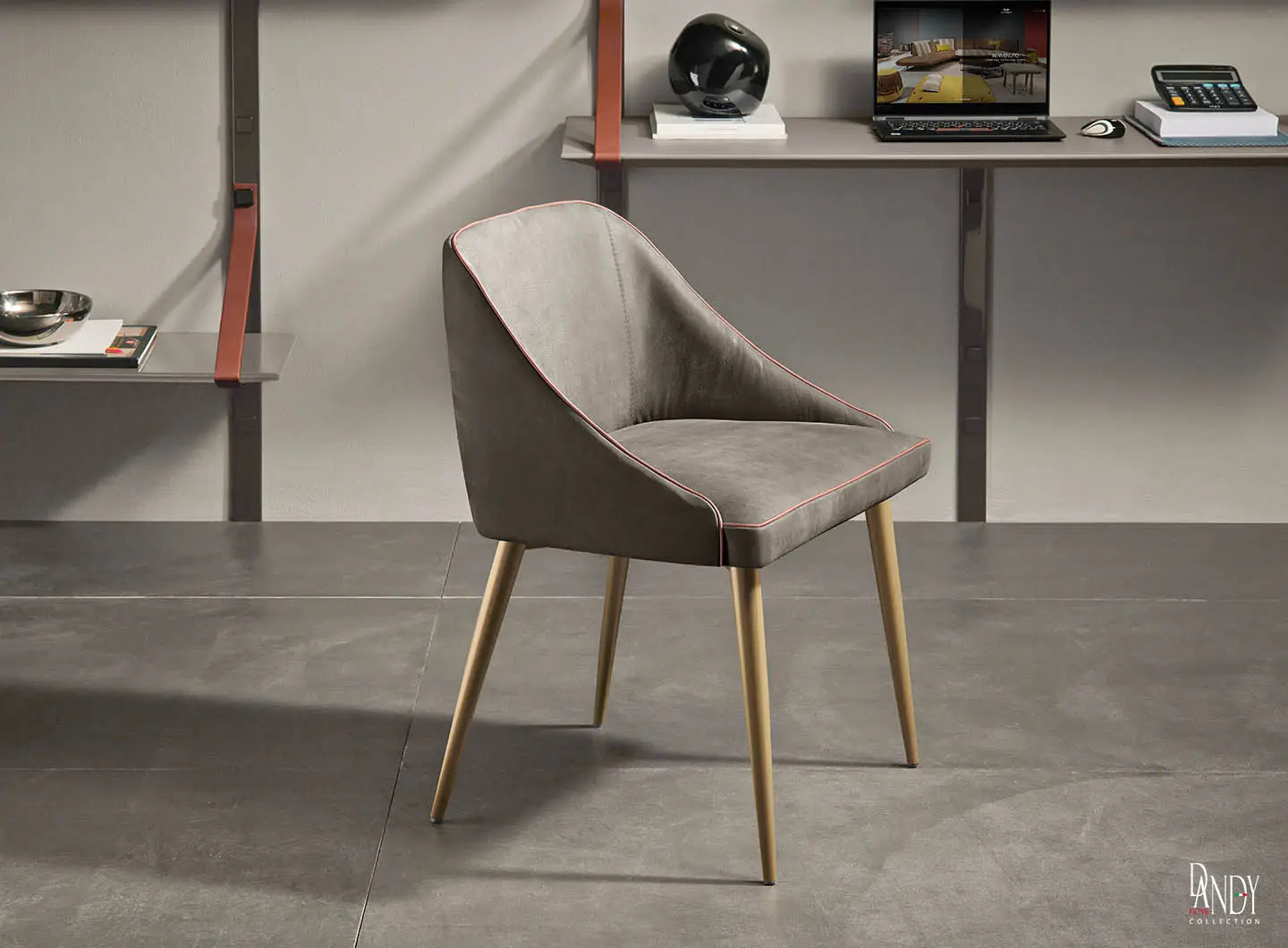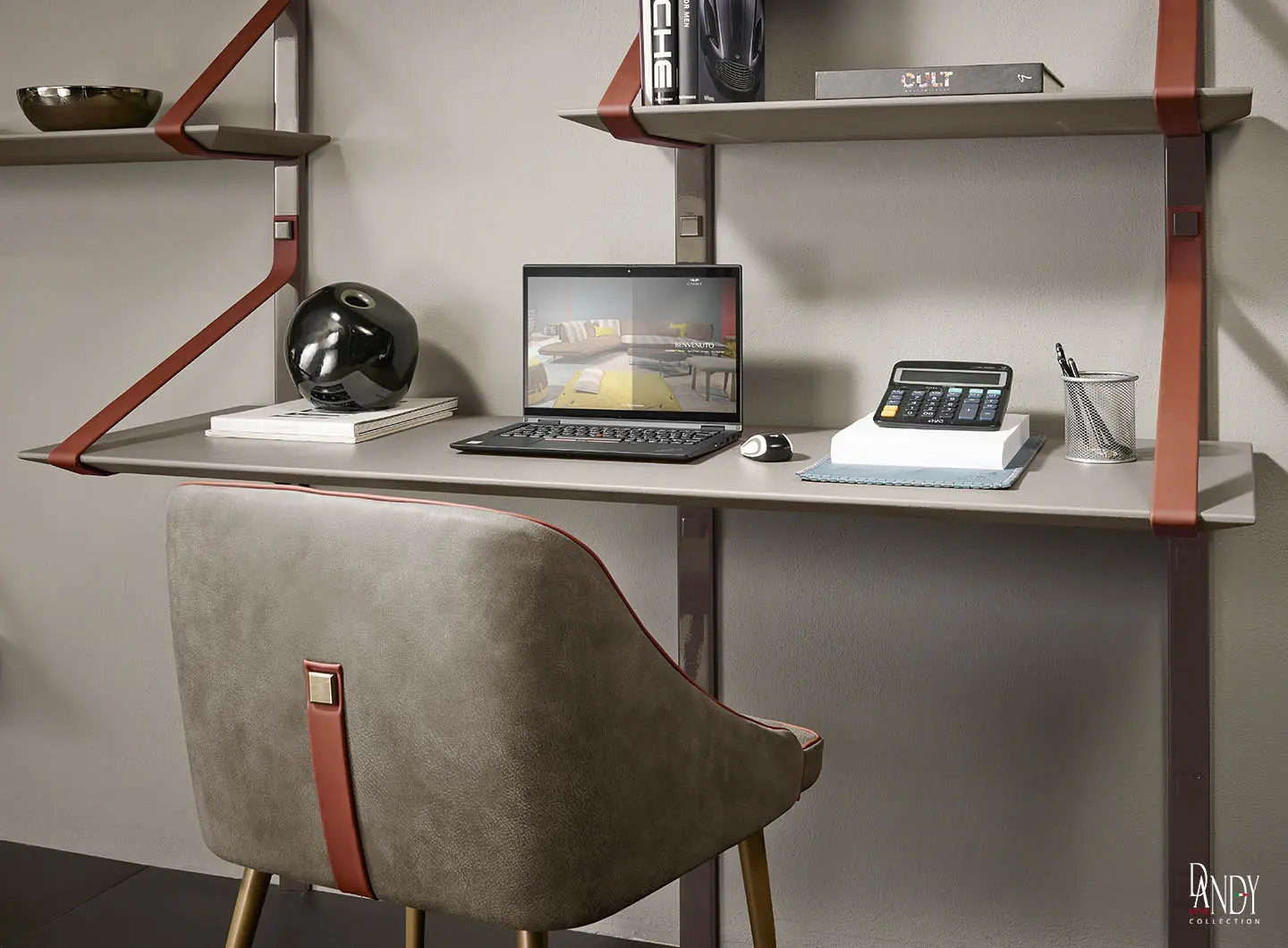 BRAND SELECTION
OUR PRODUCTS