Foglio
Category: Cabinets and containers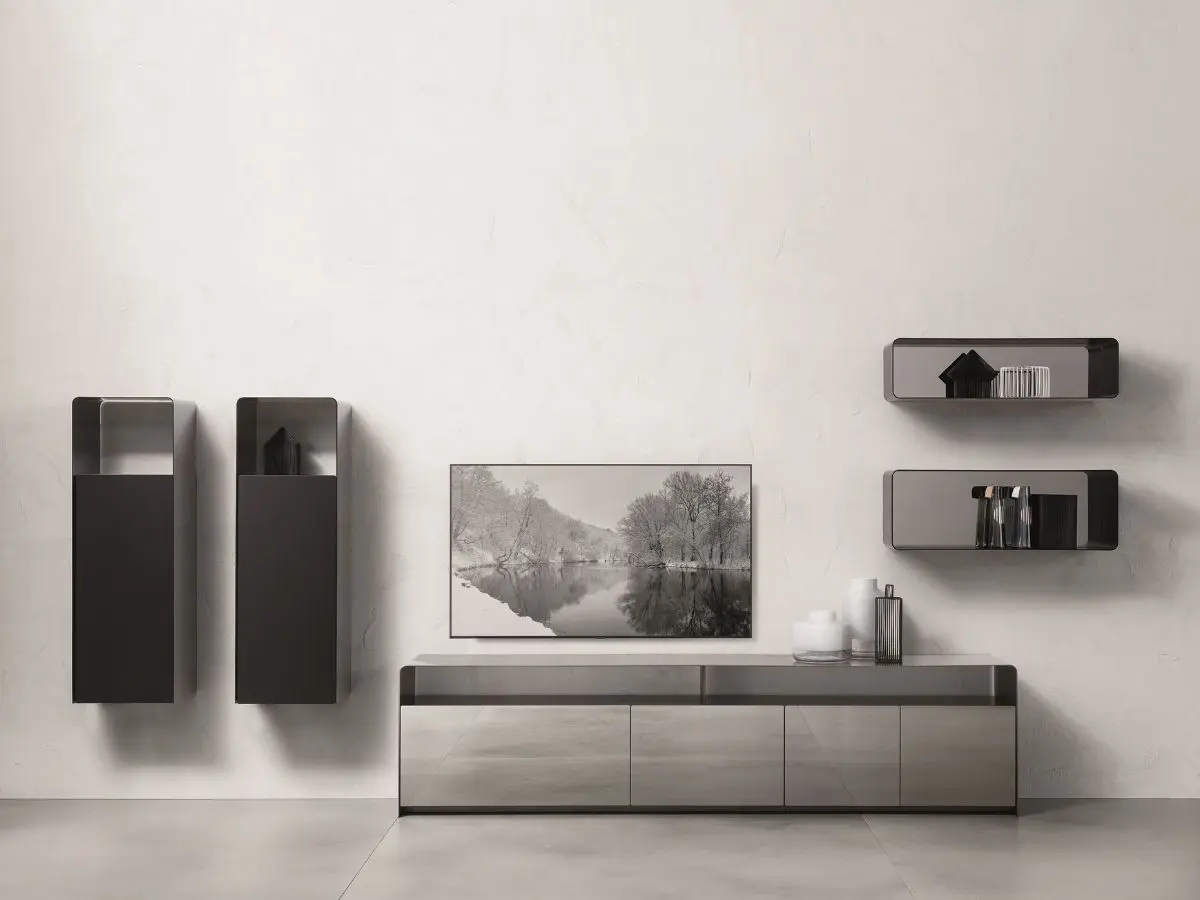 A modular system of furniture.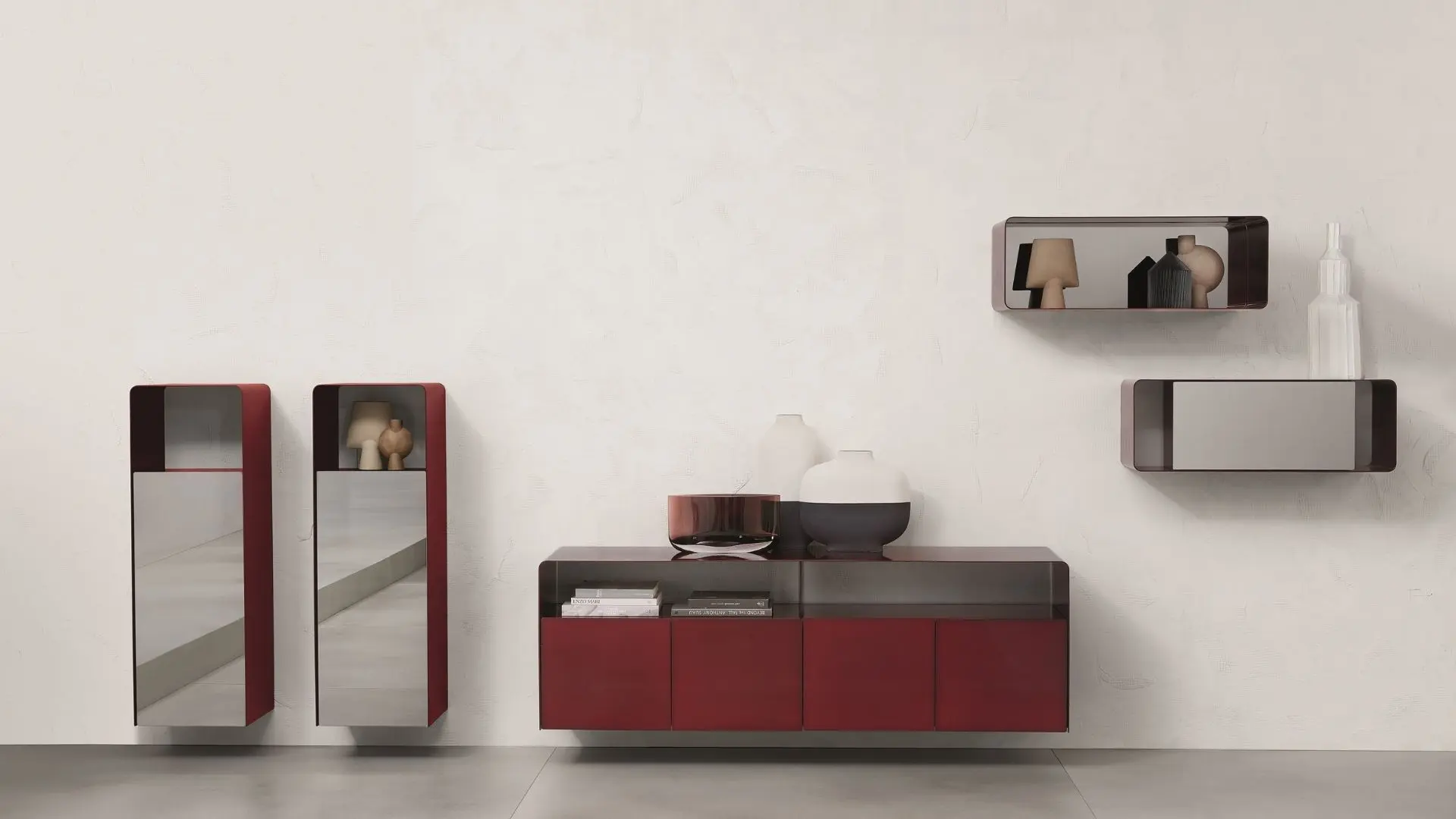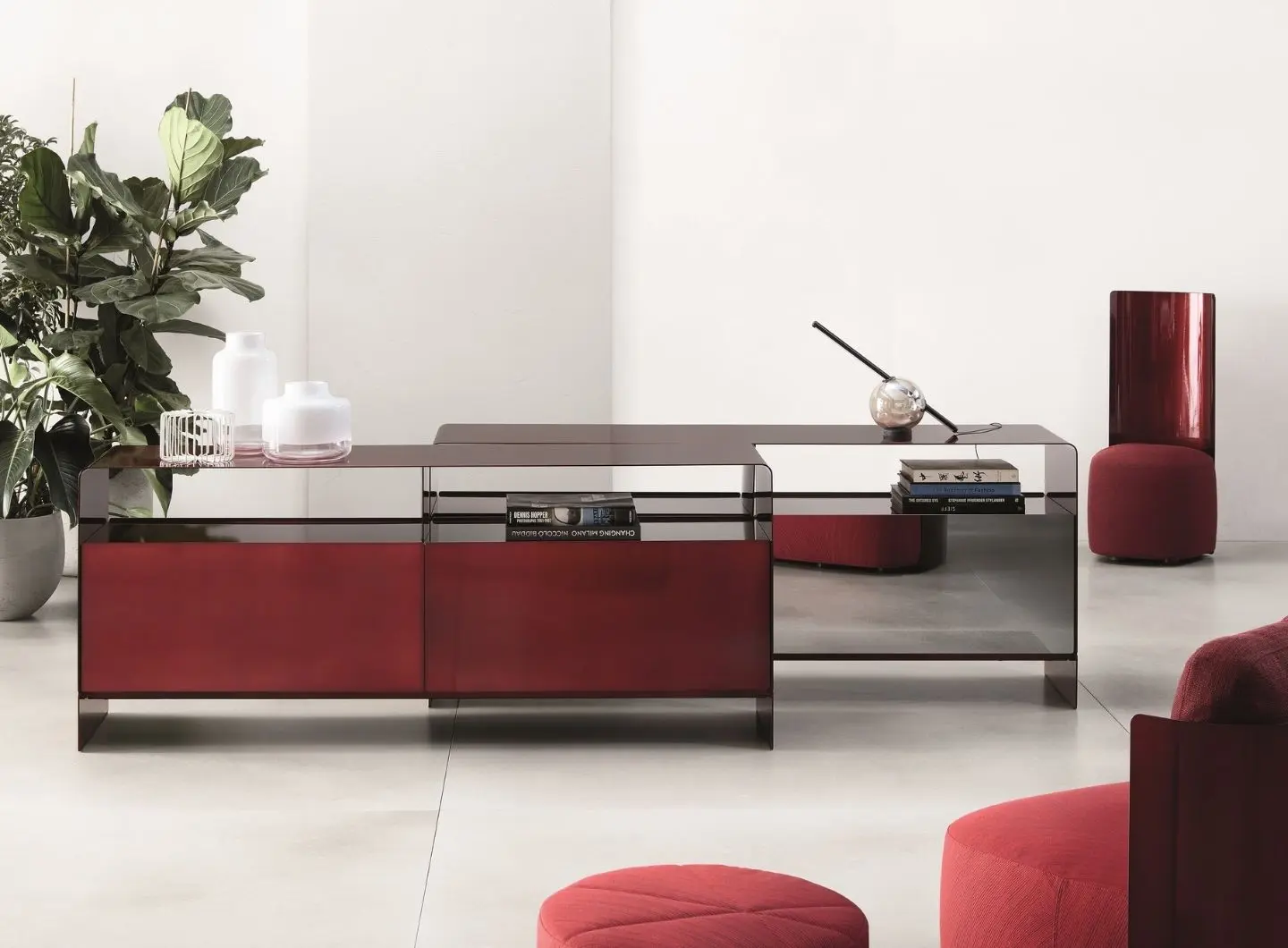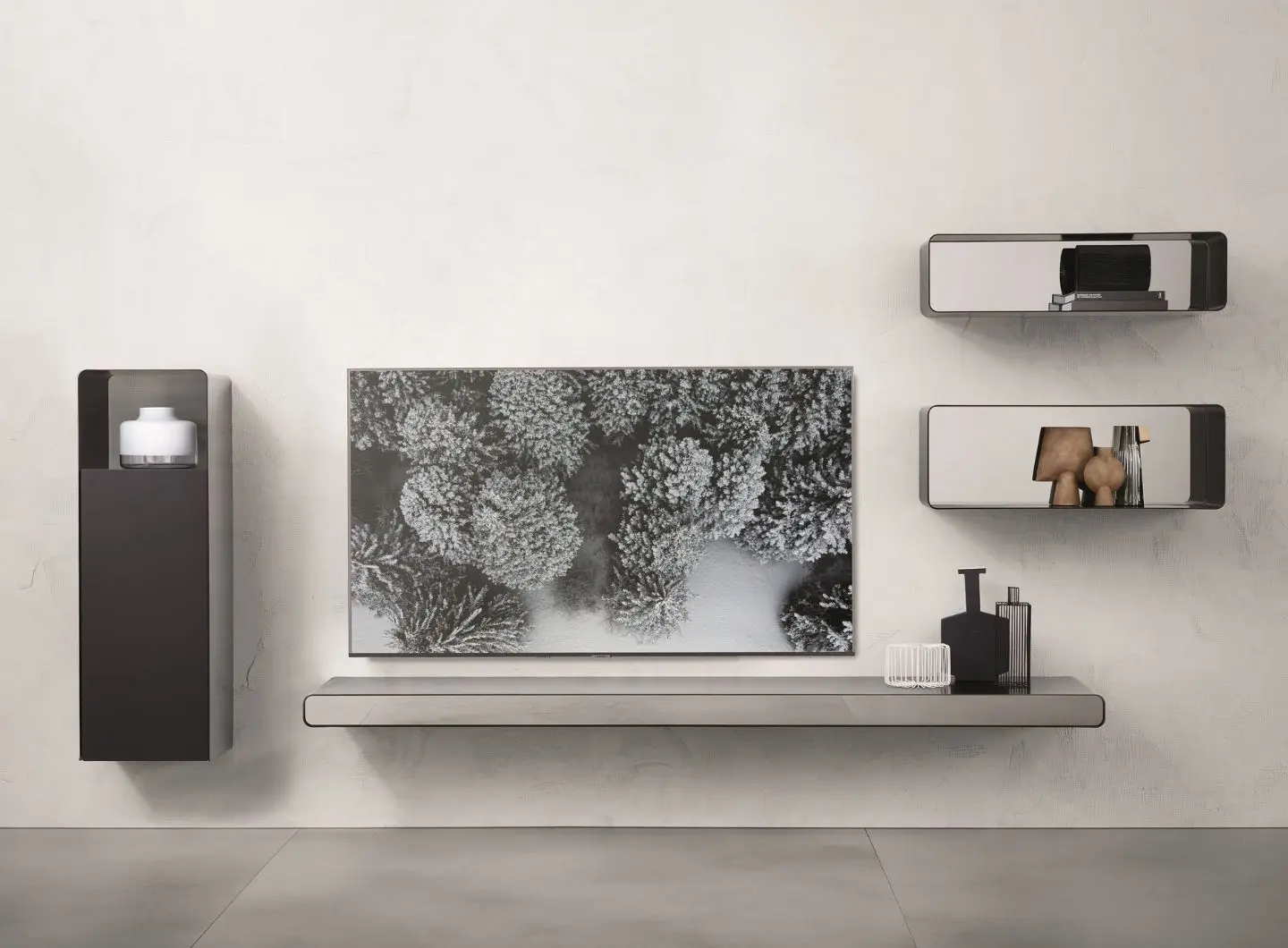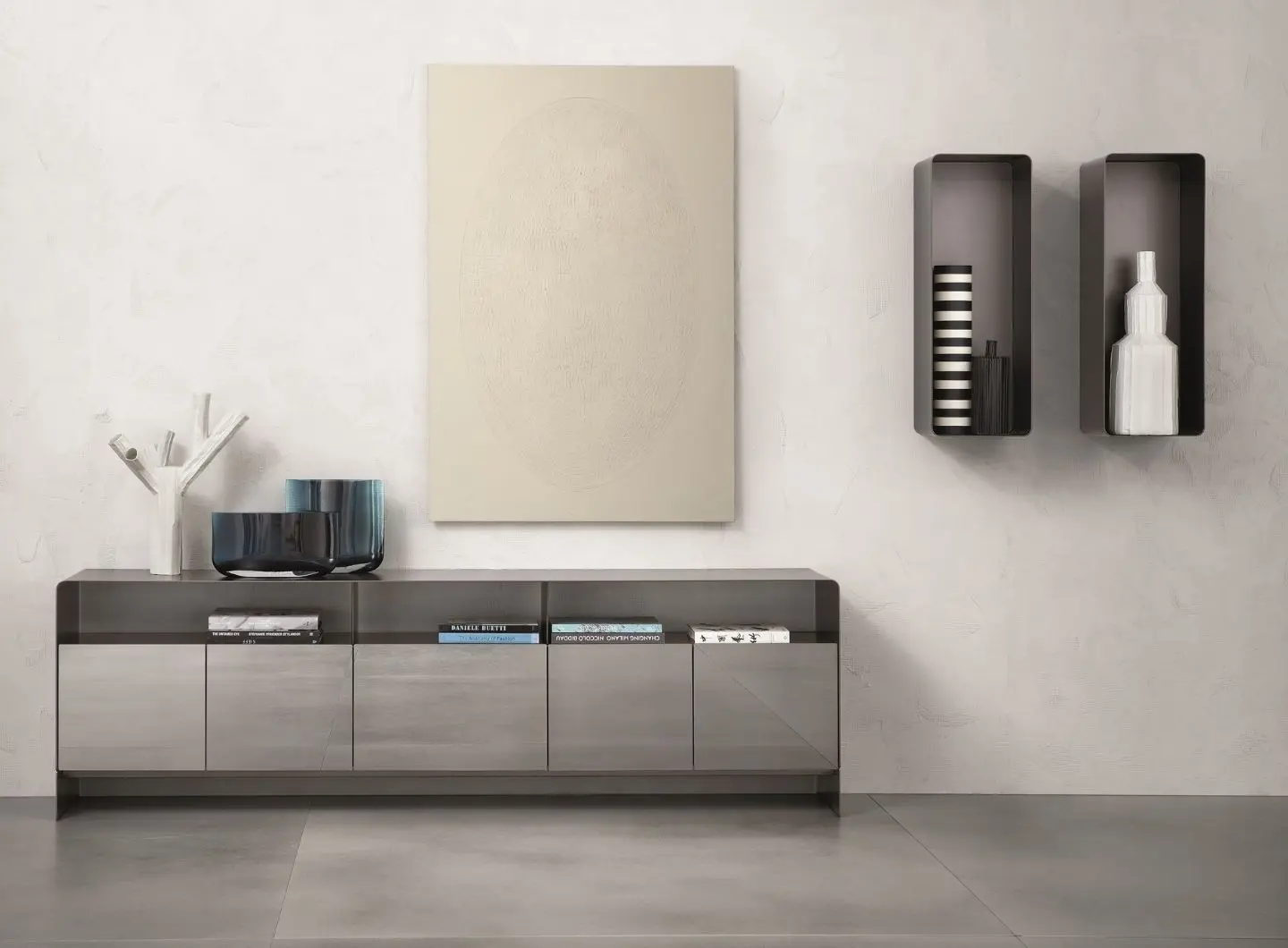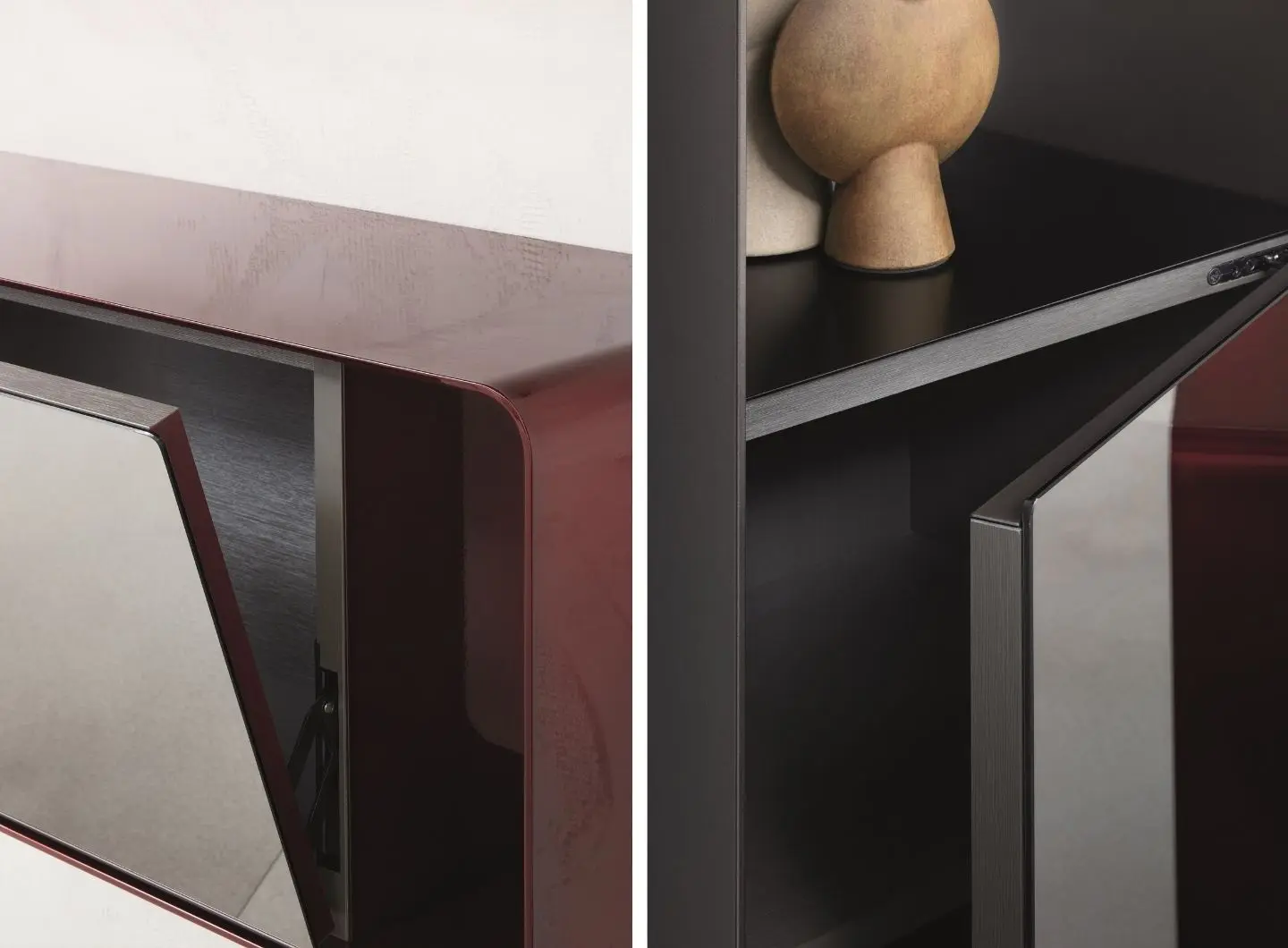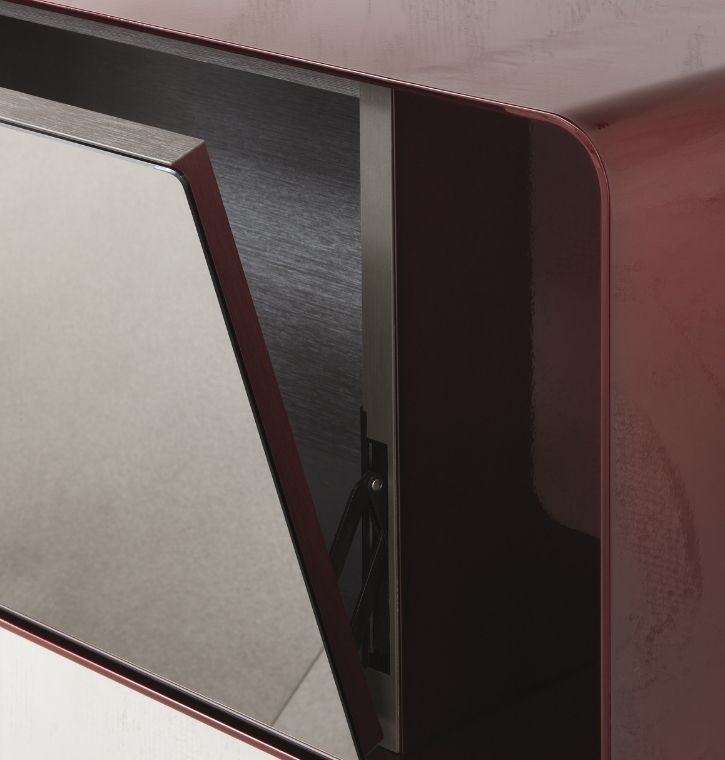 Product description
A modular system of furniture that, thanks to its design simplicity with clean lines, allows the creation of solutions that can be included in every room of the house: from living to dining rooms, from bedrooms to hallways or even in home offices. The structure is a sheet of metal that has been curved harmoniously to produce sideboards in a range of dimensions, horizontal or vertical open storage units or with doors, shelves.
The visual lightness of the edges is balanced by the solidity of the materials; the simple shapes by the variety of the finishes: matt burnished, anodic bronze, oxide, black, greige, white, Magma and Ocean (*).
The doors and the backrests are available in the same finishes or with a smoked or bronzed mirror finish.

(*) 'Magma' (in shades of red) and 'Ocean' (in shades of blue) are the new Flou finishes thanks to the artisan processes applied to the cover surfaces. They create changing colours in terms of intensity, hues and depth, with variations in relation to the angle of the incident light and the observer's position, making each piece unique and exclusive.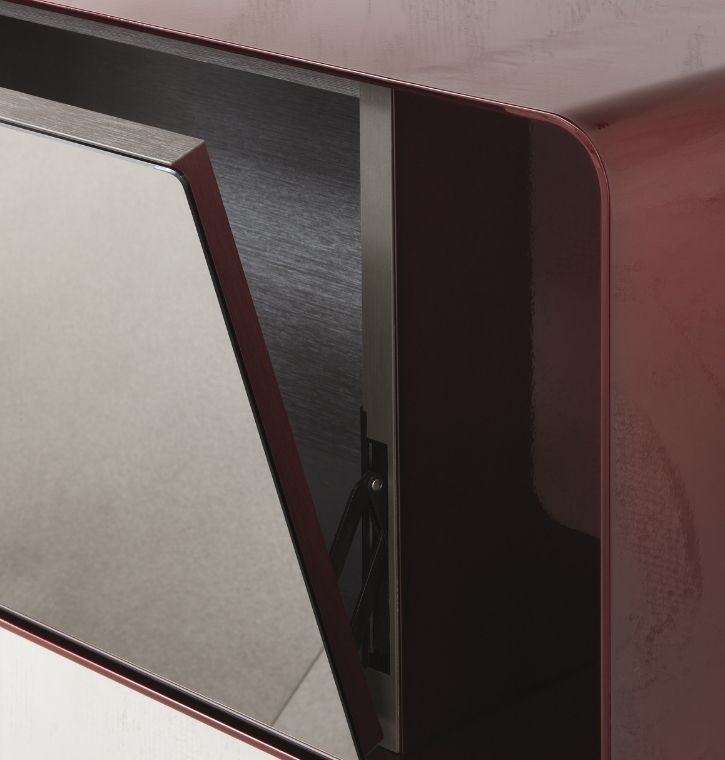 Designer
Pinuccio Borgonovo
Characteristics
wall-mounted, modular
Dimensions
. Sideboards: 181x45xH59 / 74 cm - 241x45xH59/74 cm
. Vertical storage unit: 40x35xH120 cm
. Horizontal storage unit: 90x28xH32 cm - 90x28xH24 cm
. Shelves: 181x45xH10 cm - 241x45xH10 cm
Product sheet
technical sheet

Official website
Flou

Designed by

Pinuccio Borgonovo

BRAND SELECTION
OUR PRODUCTS