Gaia collection, design Marc Sadler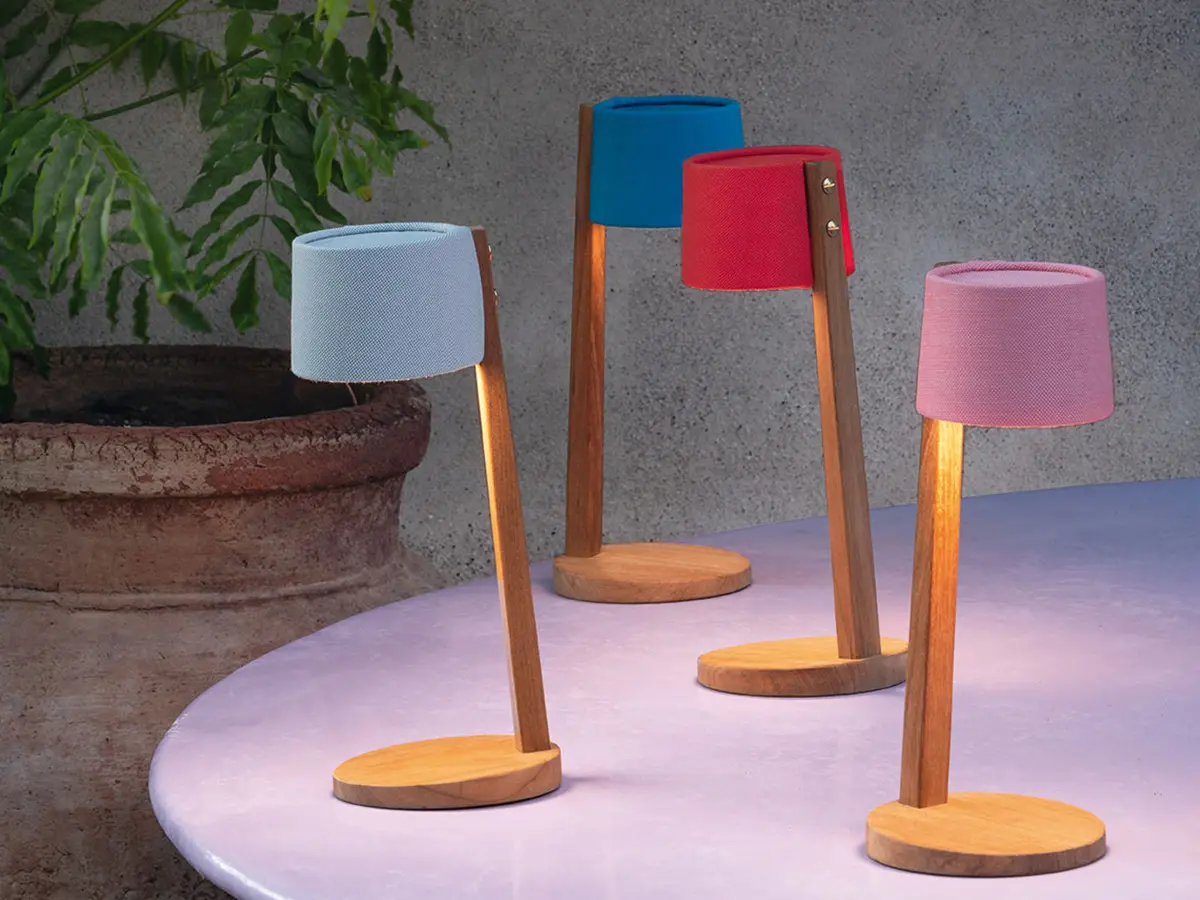 The Gaia lamp interprets light with the liveliness of colour and the elegance of teak. A luminous 'whim' that interprets outdoor settings in different ways, creating captivating little spots for relaxing or chatting.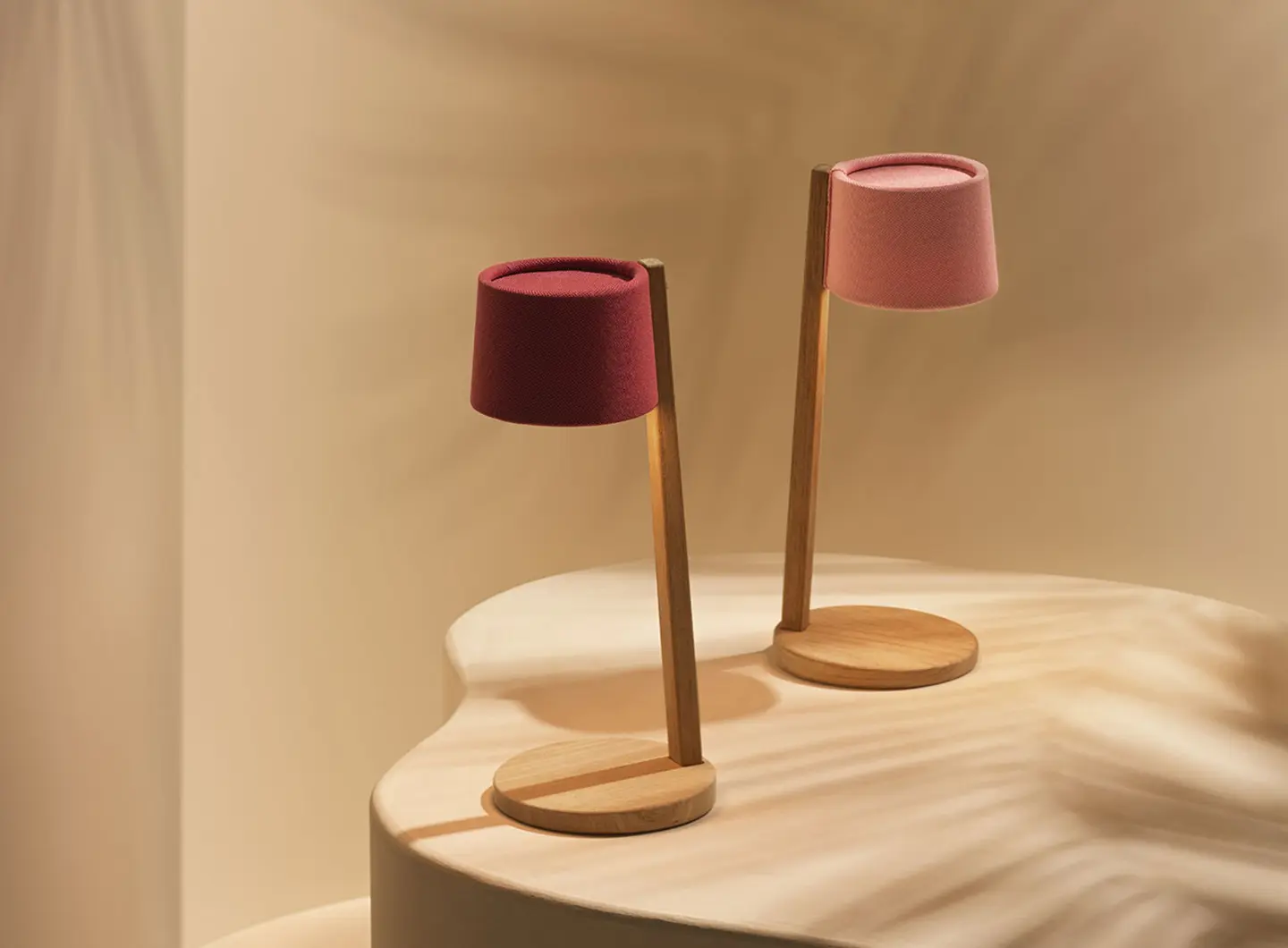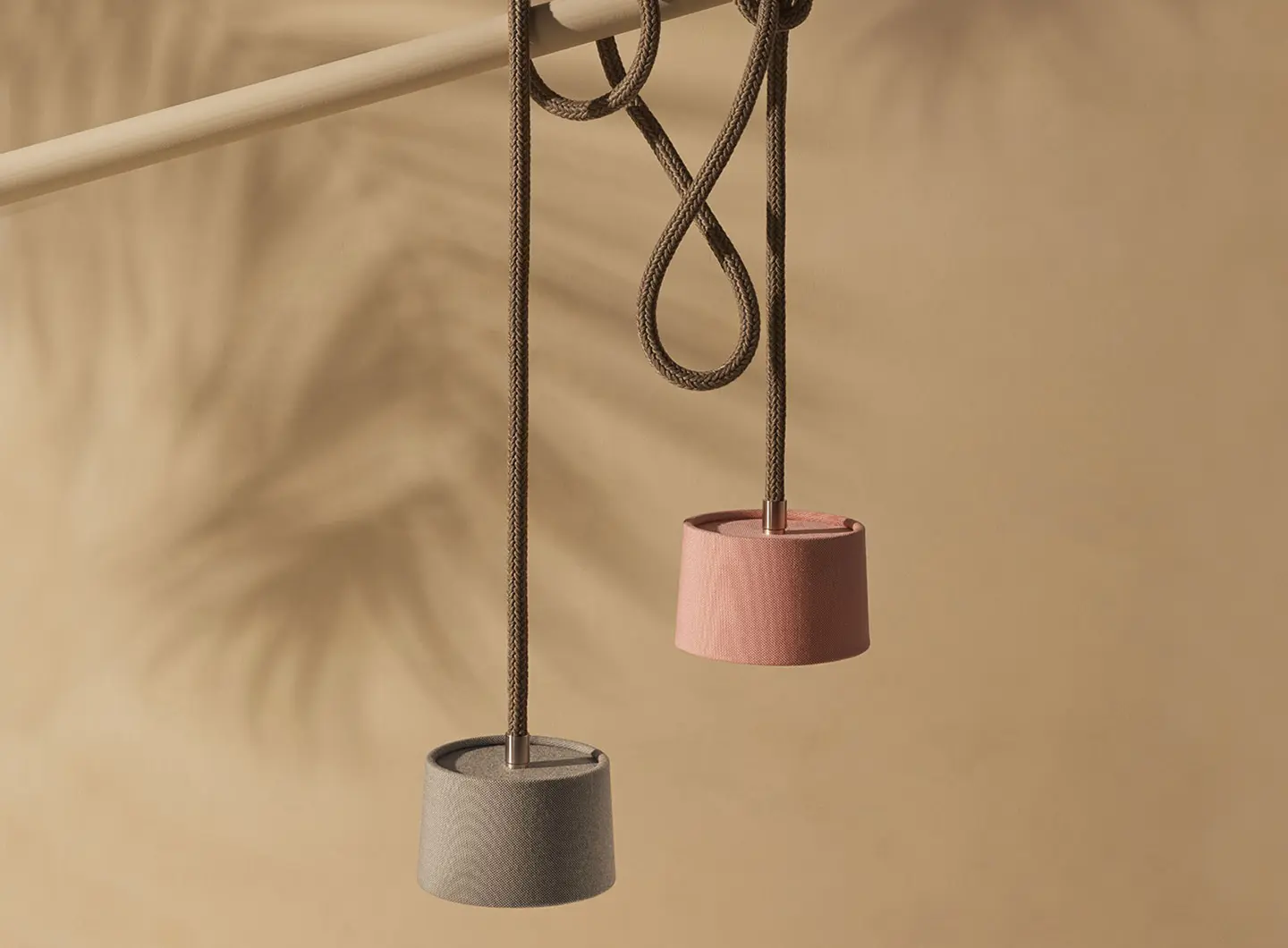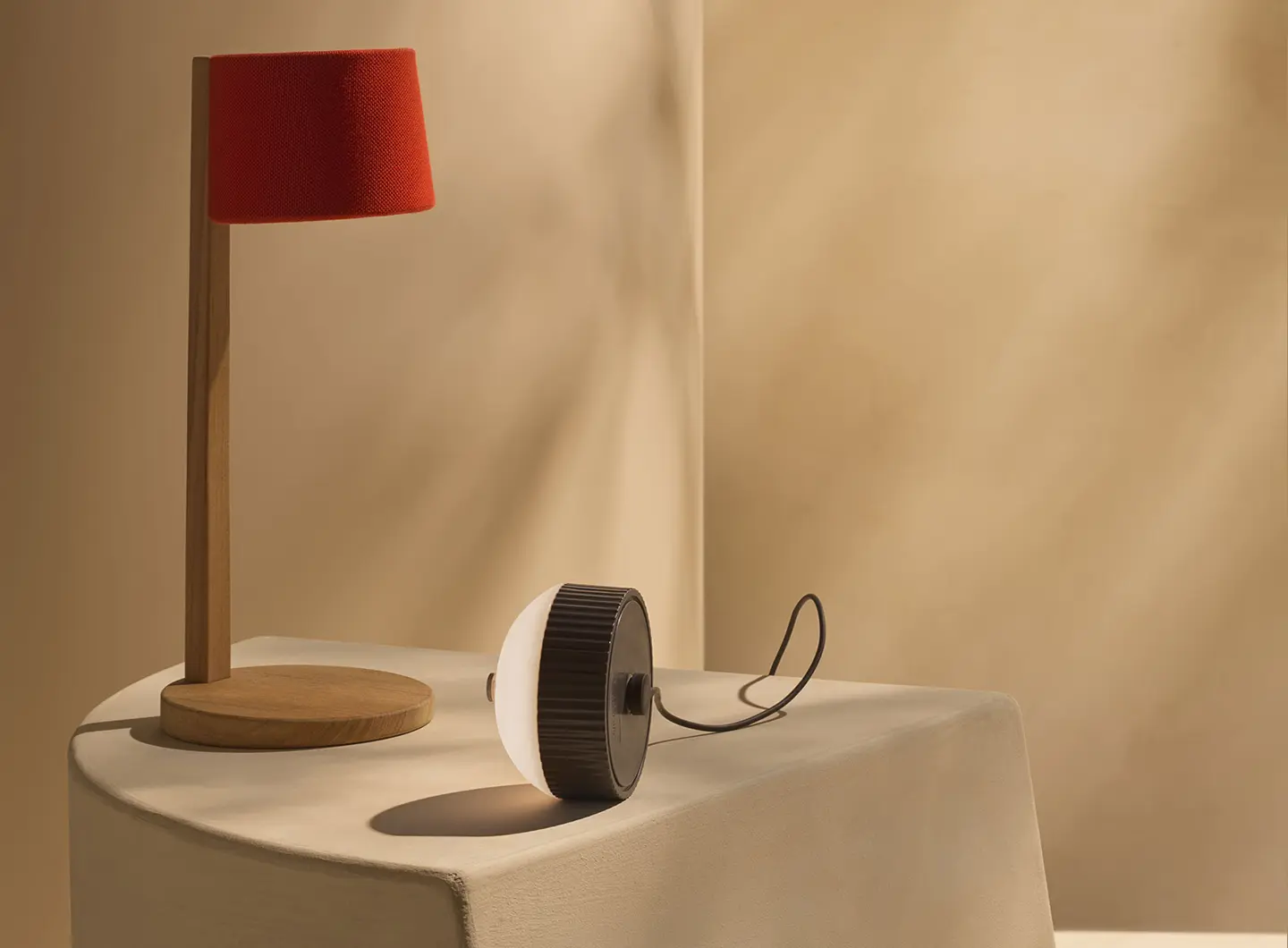 The Gaia lamp collection is a light concept that combines technology and design. Available as a hanging lamp or a table lamp, Gaia has a fabric shade that comes in a choice of nine colours and an on/off touch-control system.
The light can be dimmed to two levels and is easily charged using the teak charging base, which has a magnetic connector and a USB port. The battery is guaranteed to last over 10 hours at maximum intensity, making Gaia the perfect choice for delightful evenings spent in the garden.

BRAND SELECTION
OUR PRODUCTS