Bold collection, design Ethimo Design Studio
Category: Tables and coffee tables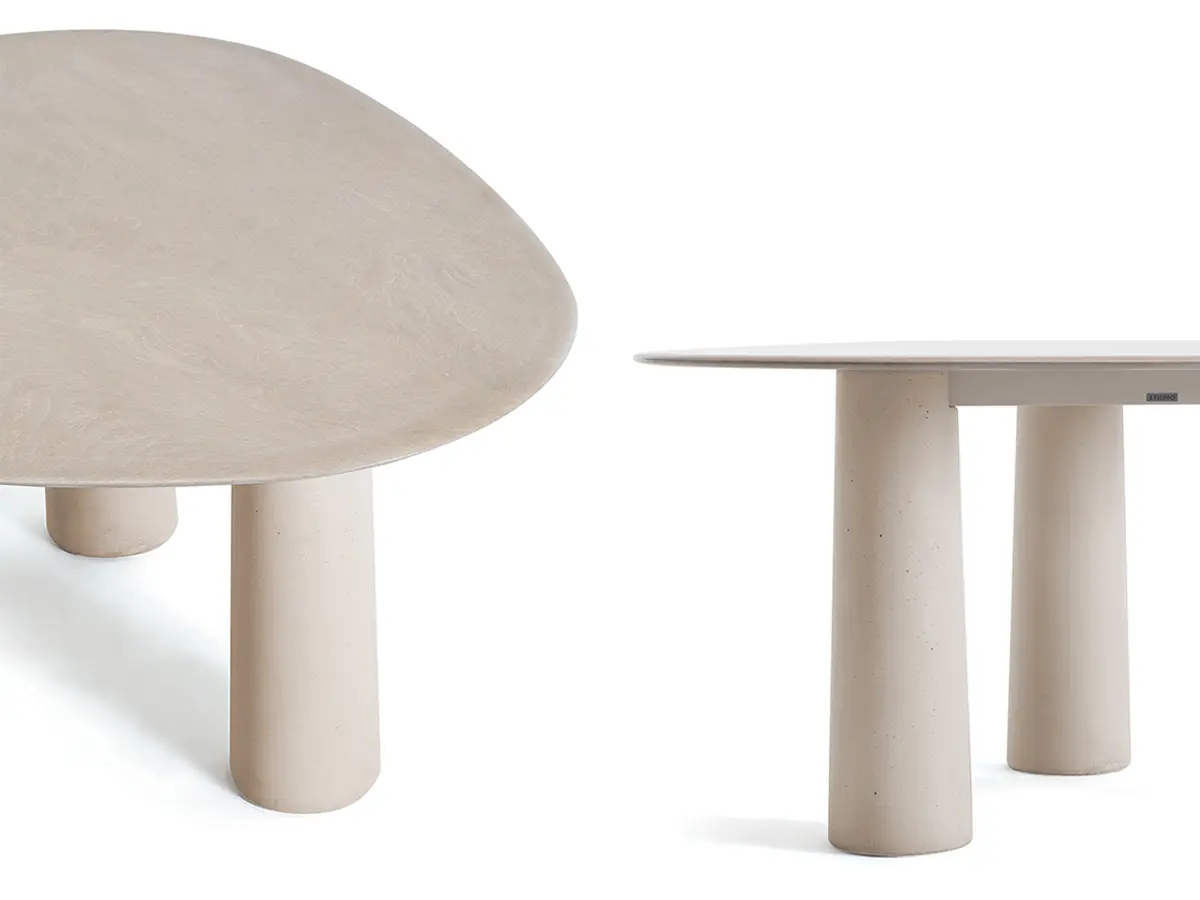 A sculptured essence lends Bold tables timeless style and contemporary refinement. The elegant understated design of Bold tables teams the appeal of stone and the strength of concrete with the lightness and softness of their lines.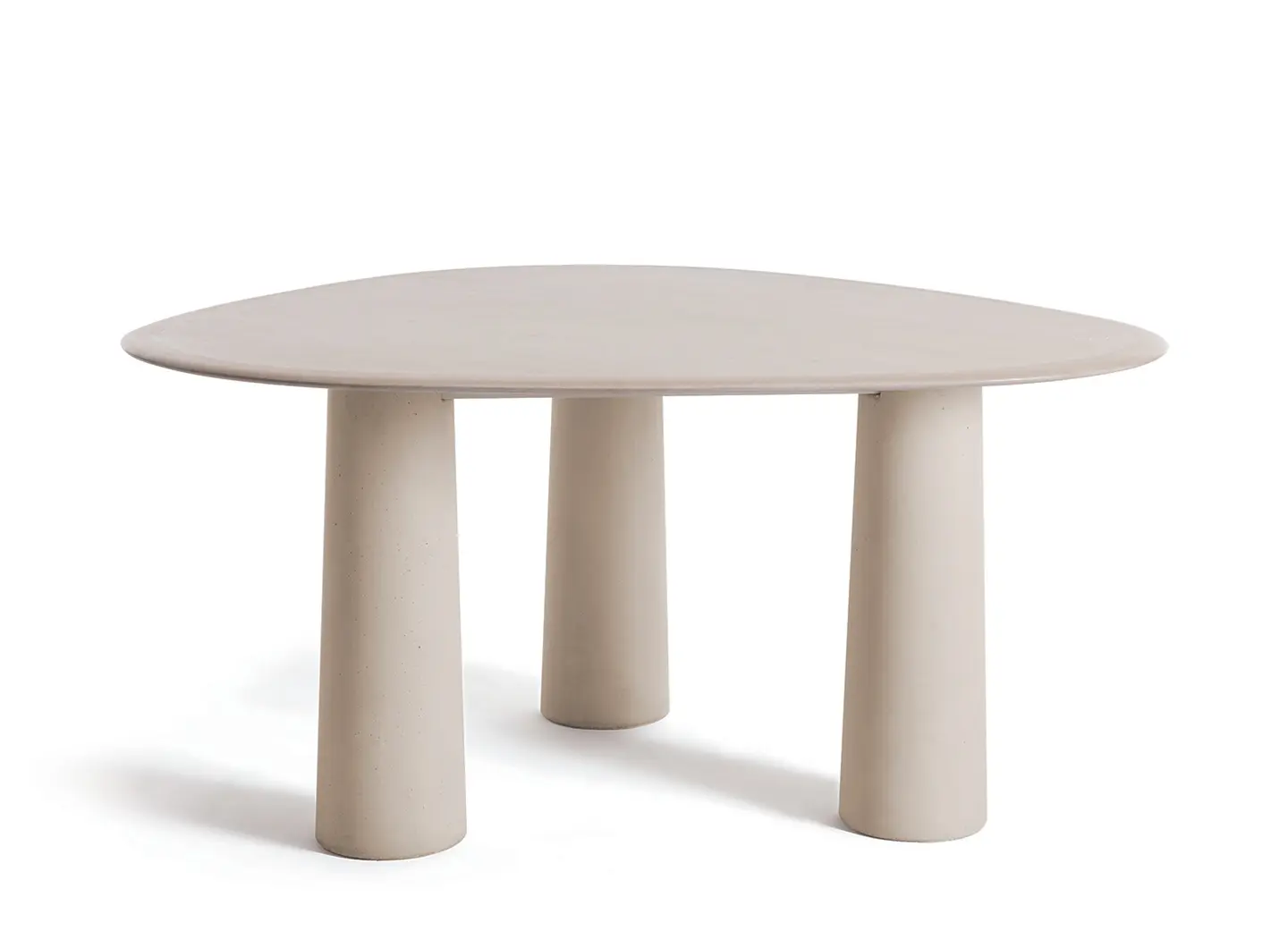 Inspired by megalithic architecture, Bold tables boast exceptionally expressive form and substance. Striking in their combination of materials, they reveal a free informal spirit that makes them perfect in any setting and the ideal solution for continually evolving outdoor scenarios.
Their legs are sturdy and streamlined and, the special treatment of the concrete lends them a wonderful sand-blasted effect. The table tops, seamless and slim, are in natural stone, enhanced by a silky smooth finish. Bold tables are available in two versions: a big rectangular 280 cm x 150 cm with soft lines and a more original, plectrum-shaped triangle with 150 cm sides. In delicate shades of ivory, stone and concrete transform these Bold tables into 'monochromatic sculptures' that are perfect with a wide variety of chair styles, ensuring no two configurations will be the same.
Bold tables can be used in different situations for adding a personal touch to the most diverse of outdoor spaces, from country gardens to seaside patios, residential contexts or even the most refined locations, turning them into elegantly informal settings where interaction and socialising are guaranteed.
BRAND SELECTION
OUR PRODUCTS