Pegasus Home Desk
Category: Desks and workstations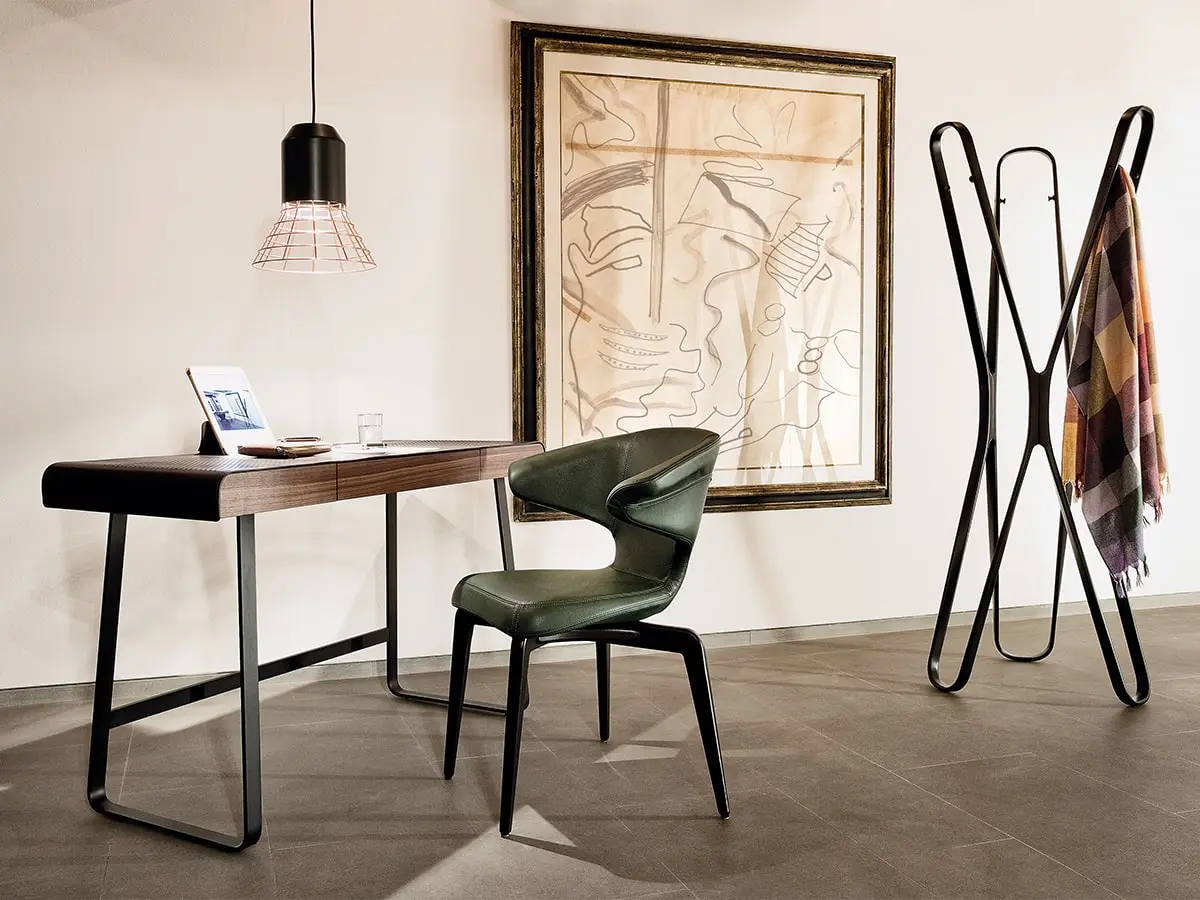 The Pegasus Home Desk is a small, ingeniously conceived home workplace that provides space for the digital devices that have long since become part of our everyday lives.
A well-designed workplace solution is conjoined here with the elegance of a perfectly crafted piece of domestic furniture. The thick bend-leather tabletop can be rolled or folded upward as needed to access the intelligently arranged compartments below. Here there is space for a laptop, tablet PC, mobile phone, paper, charging stations, power supply or other accessories.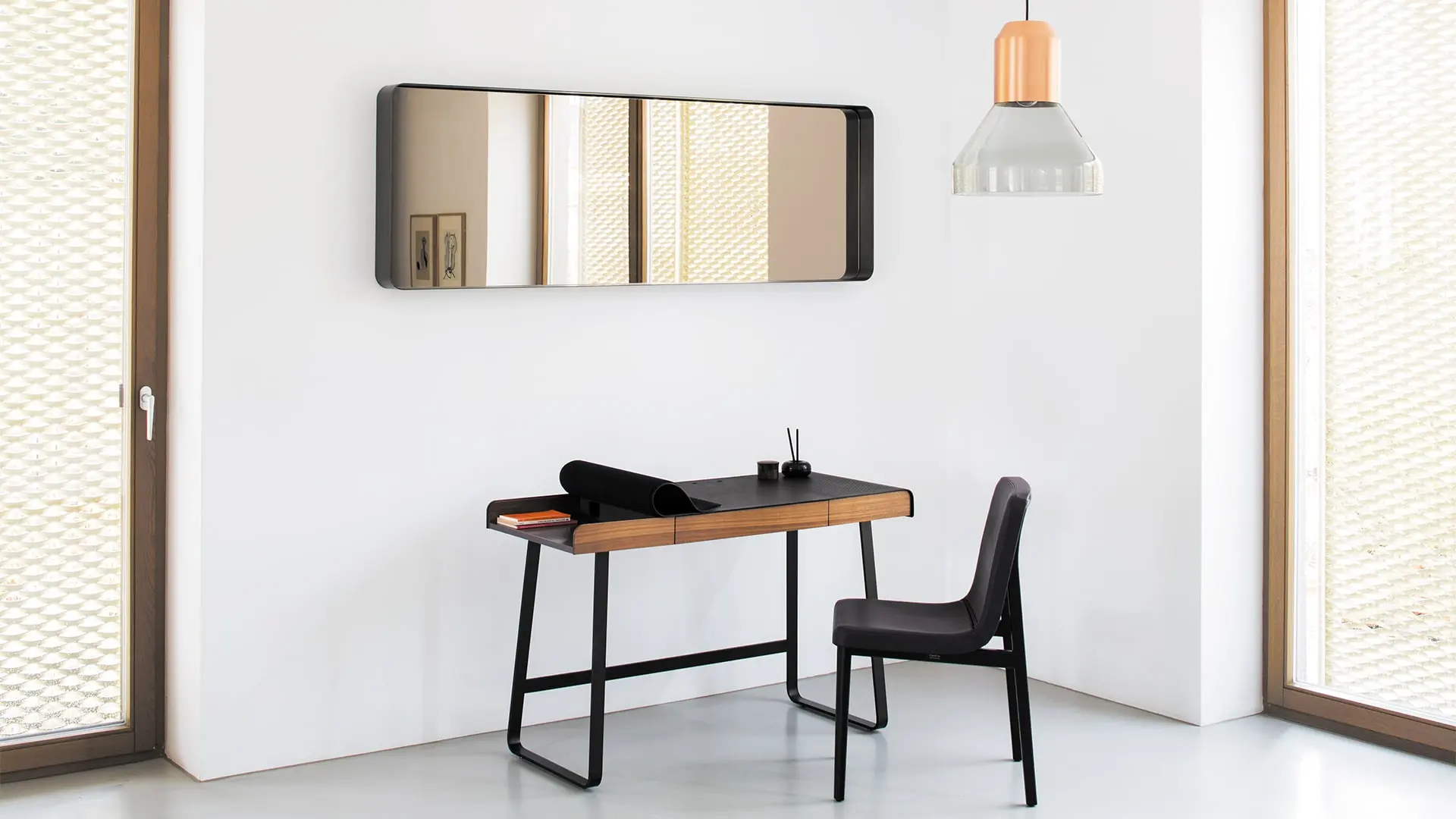 Designed by

Tilla Goldberg / Ippolito Fleitz Group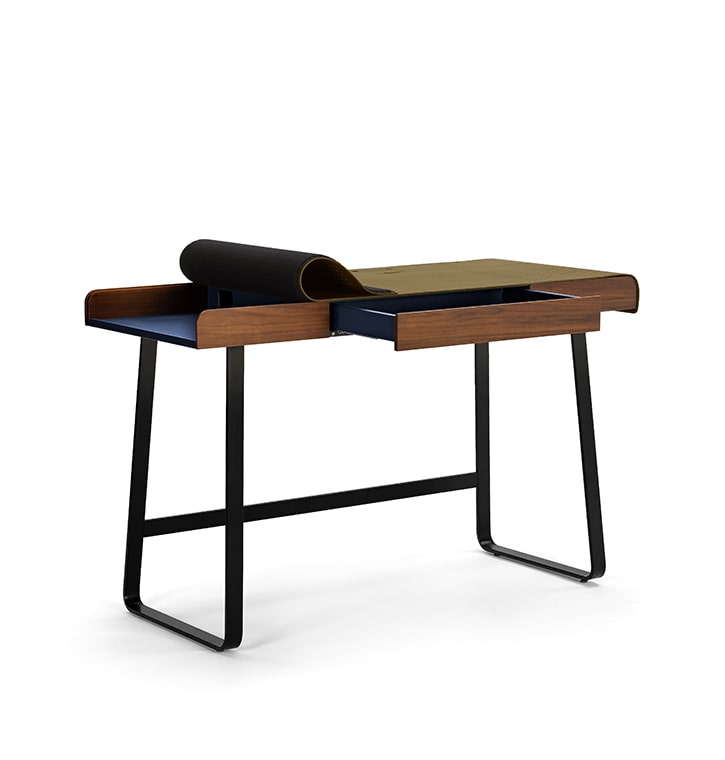 Product description
Home desk. Frame flat steel, black lacquered or covered in bend leather in mocha brown or khaki. Body with drawer and four compartments, HPL/MDF matte lacquered in mauve or night blue. Front and back clad burnished stainless sheet steel or solid walnut, with clear varnish. Worktop reinforced bend leather, bottom side covered with black fabric can be folded up on the side. Cable duct. Height-adjustable metal gliders.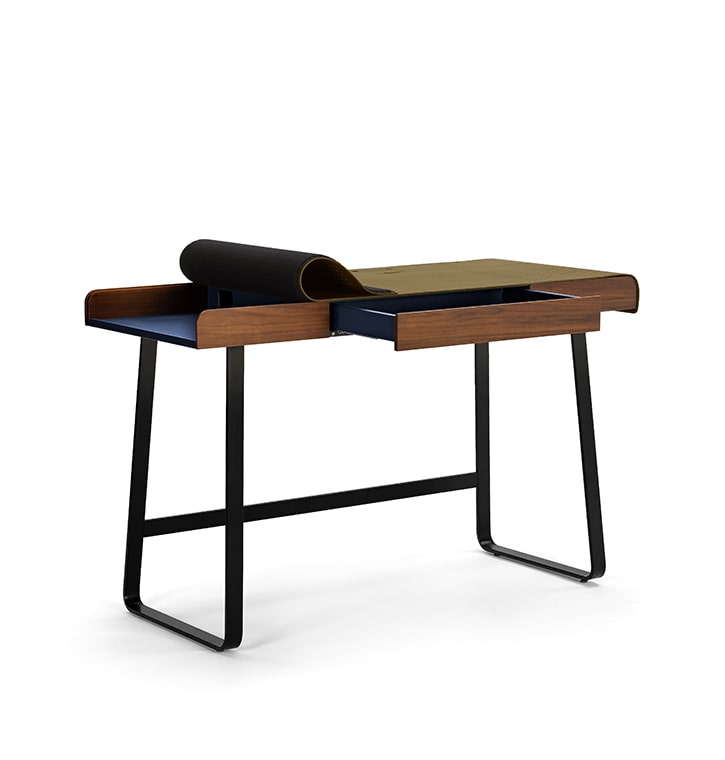 Product name
Pegasus Home Desk
Designer
Tilla Goldberg / Ippolito Fleitz Group
Materials
Steel, Wood, Leather
Dimensions
Height 75 cm, width 121 cm, depth 51 cm
Product sheet
www.classicon.com/Pegasus-Home-Desk-Product-Sheet

Official website
www.classicon.com/pegasus-home-desk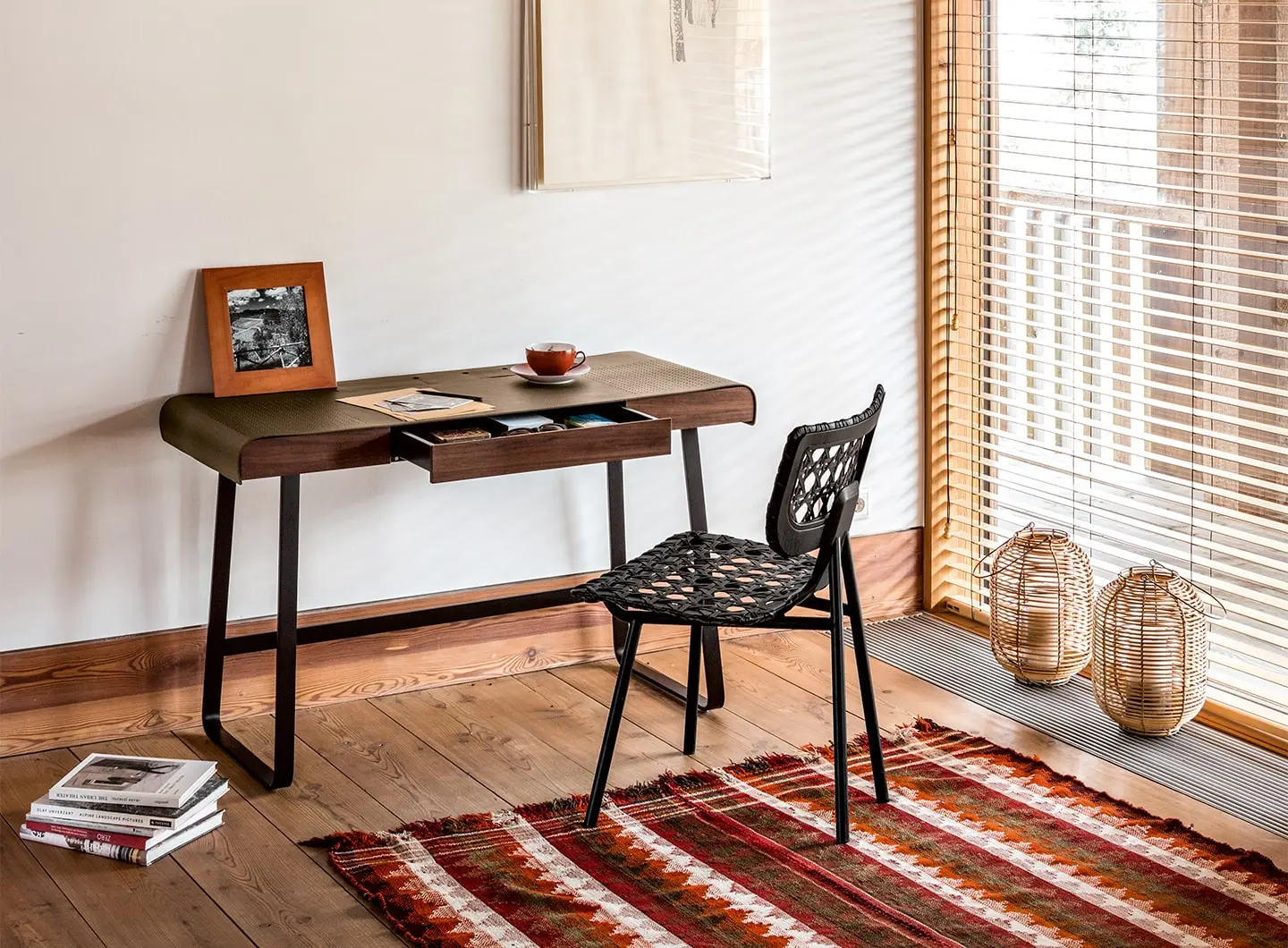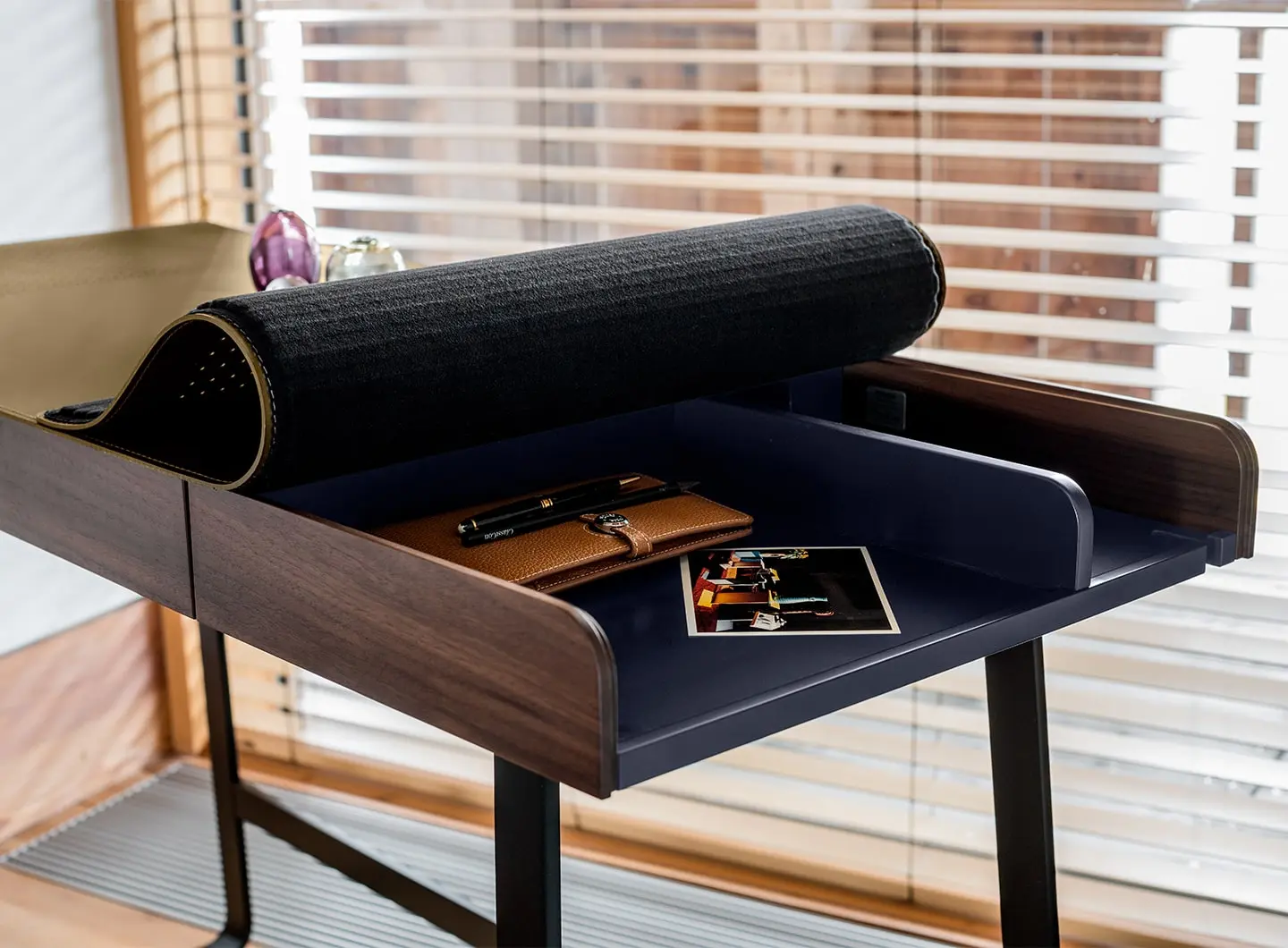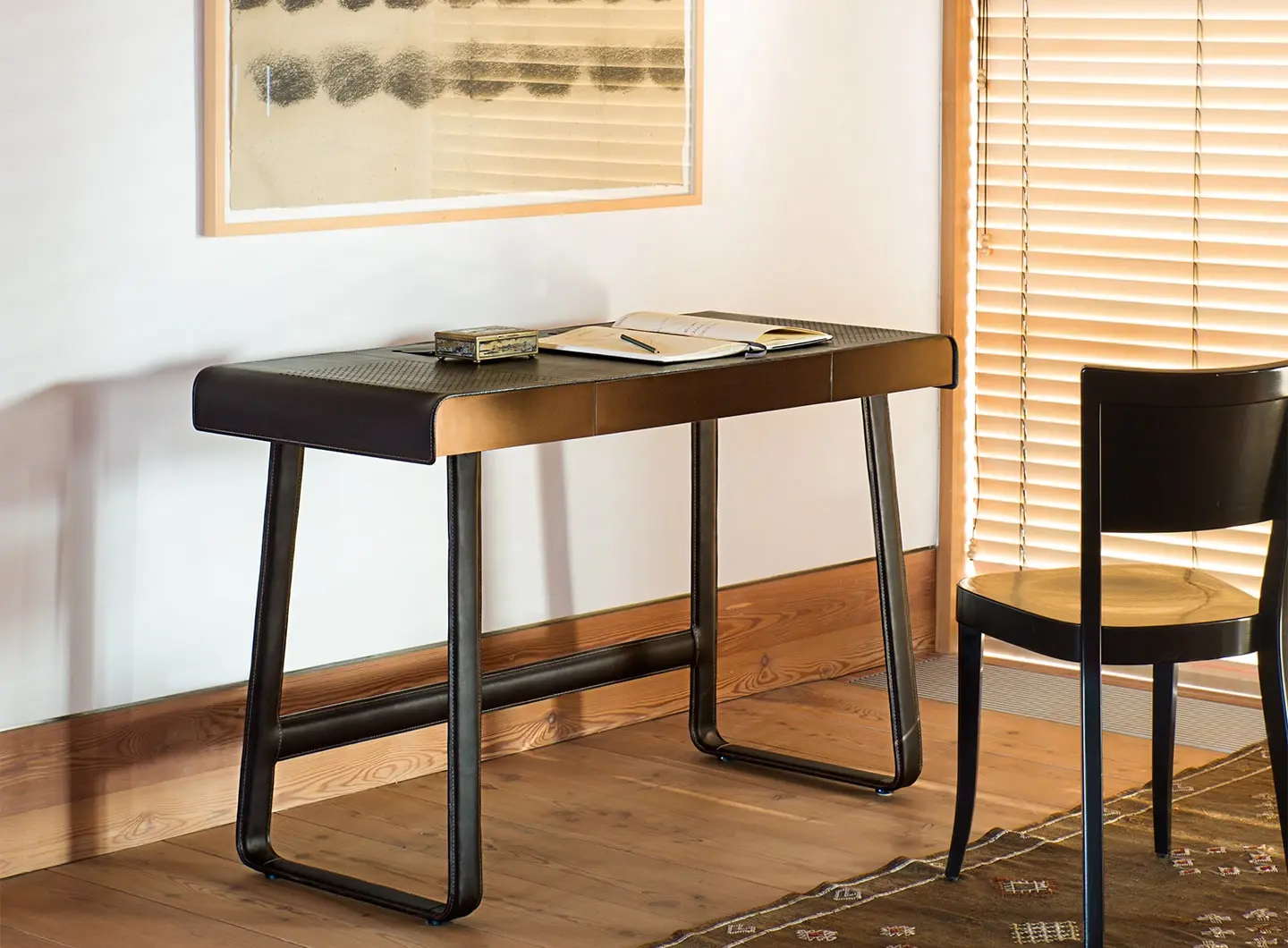 BRAND SELECTION
OUR PRODUCTS