Bell Side and Bell Coffee Table
The Bell Table by Sebastian Herkner turns our perceptual habits on their head, using the lightweight, fragile material of glass as a base for a metal top that seems to float above it. Hand-blown in the traditional manner using a wooden mould, the transparent tinted glass base asserts a sculptural presence in space, intriguingly contrasting with the solid brass frame on top while also forming a harmonious unit with it, recalling the elegant curved silhouette of a bell.
Designed by

Sebastian Herkner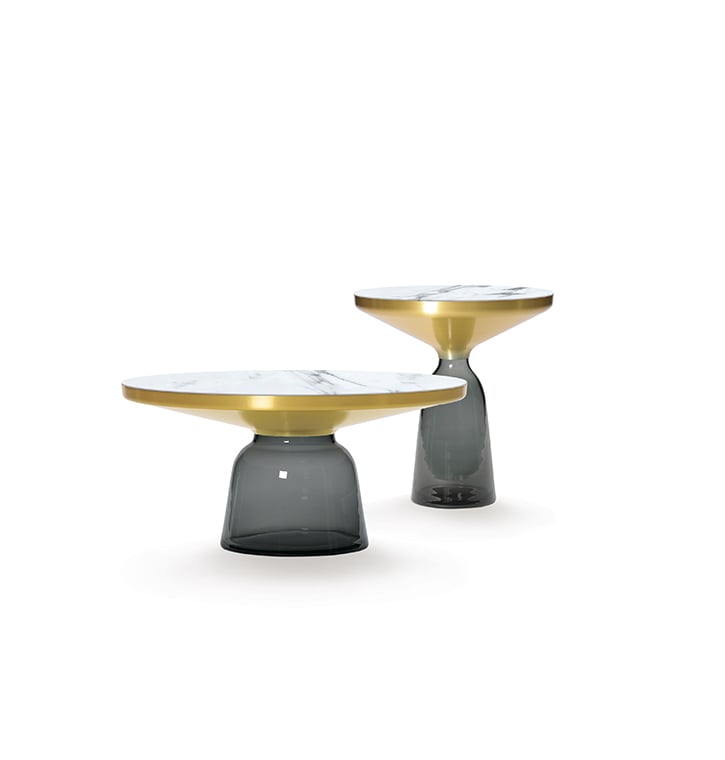 Product Overview
Handcrafted coffee/side table. Hand-blown glass base in various colours. Metal top frame solid steel, black lacquered or solid brass, with clear varnish. Tabletop crystal glass, black lacquered, or marble tabletop in various versions, polished and impregnated.

Bell Table Copper - Special Edition: Handcrafted coffee/side table. Hand-blown glass base in quartz grey. Metal top frame solid copper, unvarnished, with crystal glass tabletop, black lacquered. The tables of this special edition are engraved with a serial number and will be delivered with an appropriate certificate.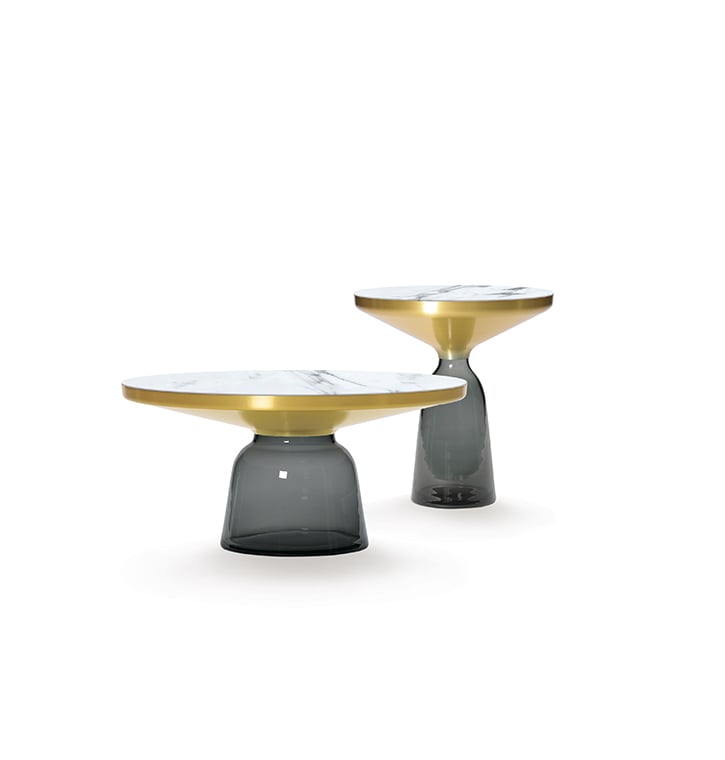 Product name
Bell Side and Bell Coffee Table
Designer
Sebastian Herkner
Materials
Marble, Brass, Copper, Glass
Dimensions
Coffee Table: Height 36 cm, diameter 75 cm
Side Table: Height 53 cm, diameter 50 cm
Product sheet
www.classicon.com/Bell-Table-Brass-Product-Sheet

Official website
www.classicon.com/bell-coffee-table

BRAND SELECTION
OUR PRODUCTS