Cattelan Italia spa
INTRODUCES
Spiga
Sideboard in embossed graphite (GF69) or titanium (M11) lacquered wood, Brushed Bronze or Brushed Grey. Feet in graphite (GFM69) or black (GFM73) embossed lacquered steel. Partially mirrored inside and fumé glass shelves.
Go to website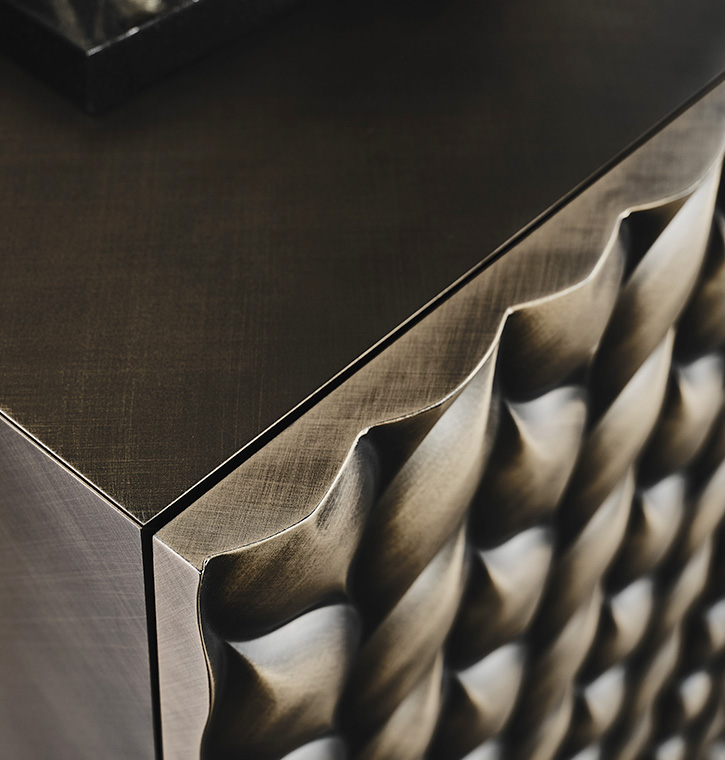 Descrizione prodotto
Madia contenitore in legno goffrato graphite (GF69), titanio (M11), Brushed Bronze o Brushed Grey. Piedini in acciaio verniciato goffrato graphite (GFM69) o nero (GFM73). Interno parzialmente specchiato e ripiani in cristallo fumé.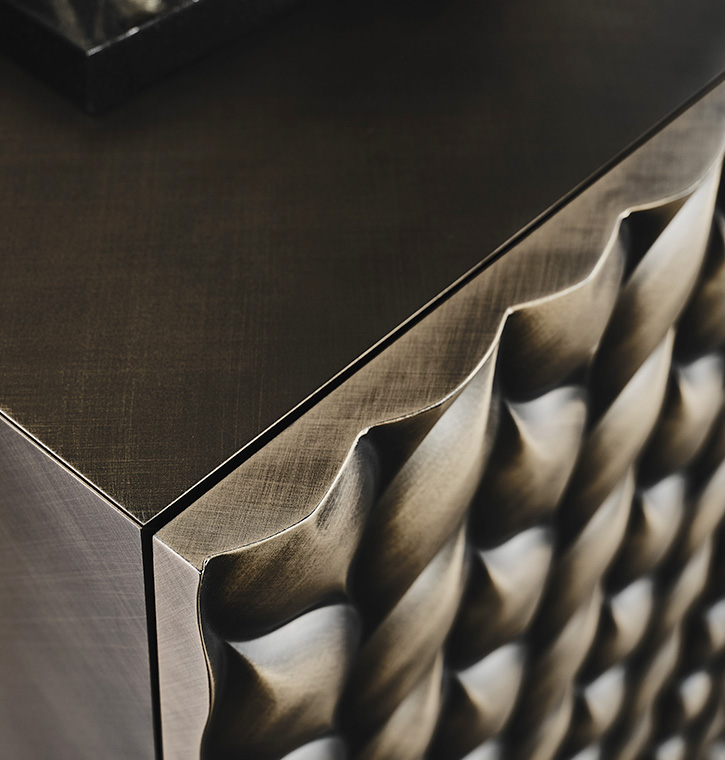 Materiali
Acciaio, Cristallo, Legno
Sito web ufficiale
madia Spiga

BRAND SELECTION
OUR PRODUCTS