Cattelan Italia spa
INTRODUCES
Butterfly
Category: Tables and coffee tables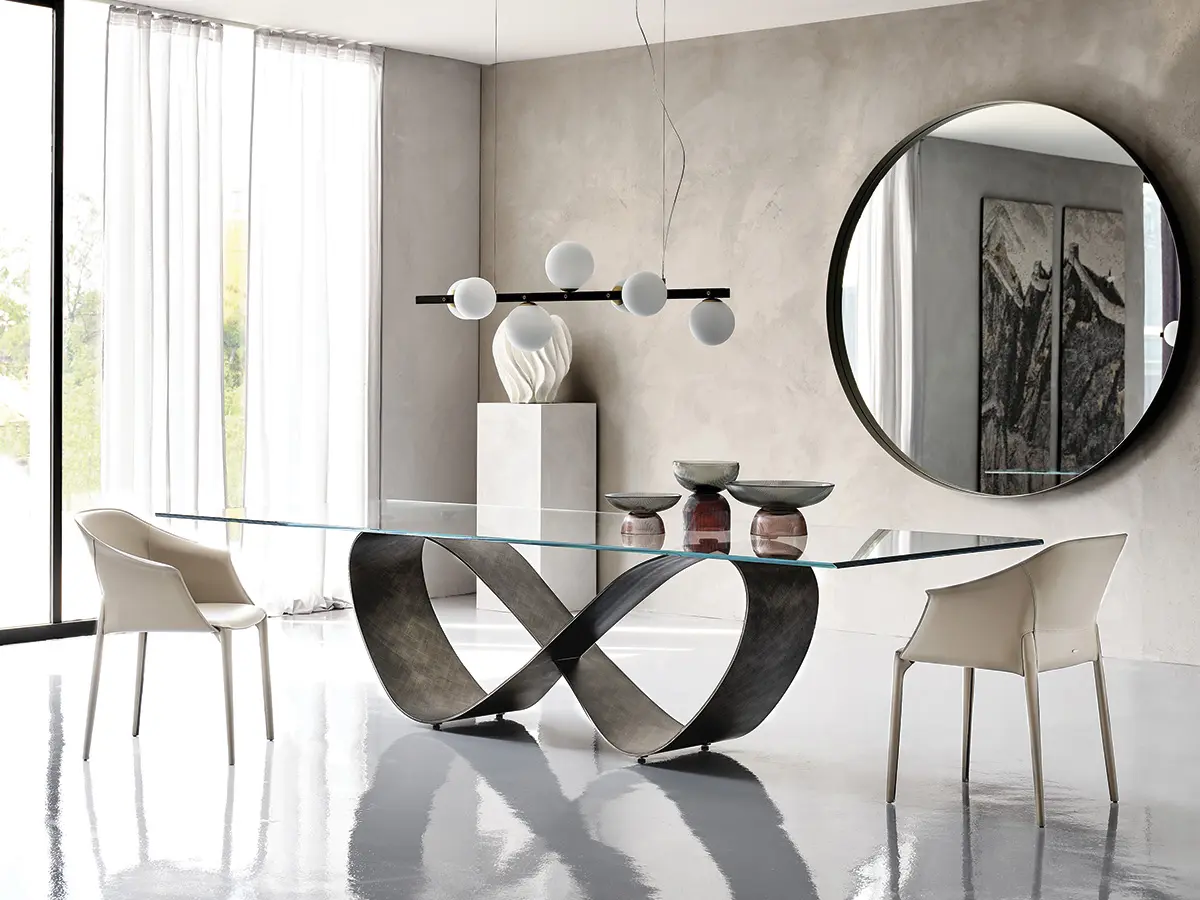 Table with base in titanium (GFM11) or bronze (GFM18) embossed lacquered steel, Brushed Bronze or Brushed Grey lacquered steel. Top in 15mm clear, extra clear or extra clear glass with reversed bevelled edges. The top is laid on the base.
Il piano in vetro è in appoggio e con la sua apparente fragilità, contrasta con la combinazione di curve e angoli dallo stile deciso e rivoluzionario. Nella versione Butterfly Keramik il tavolo viene ulteriormente impreziosito dal piano in ceramica Marmi, disponibile in svariate nuance esclusive.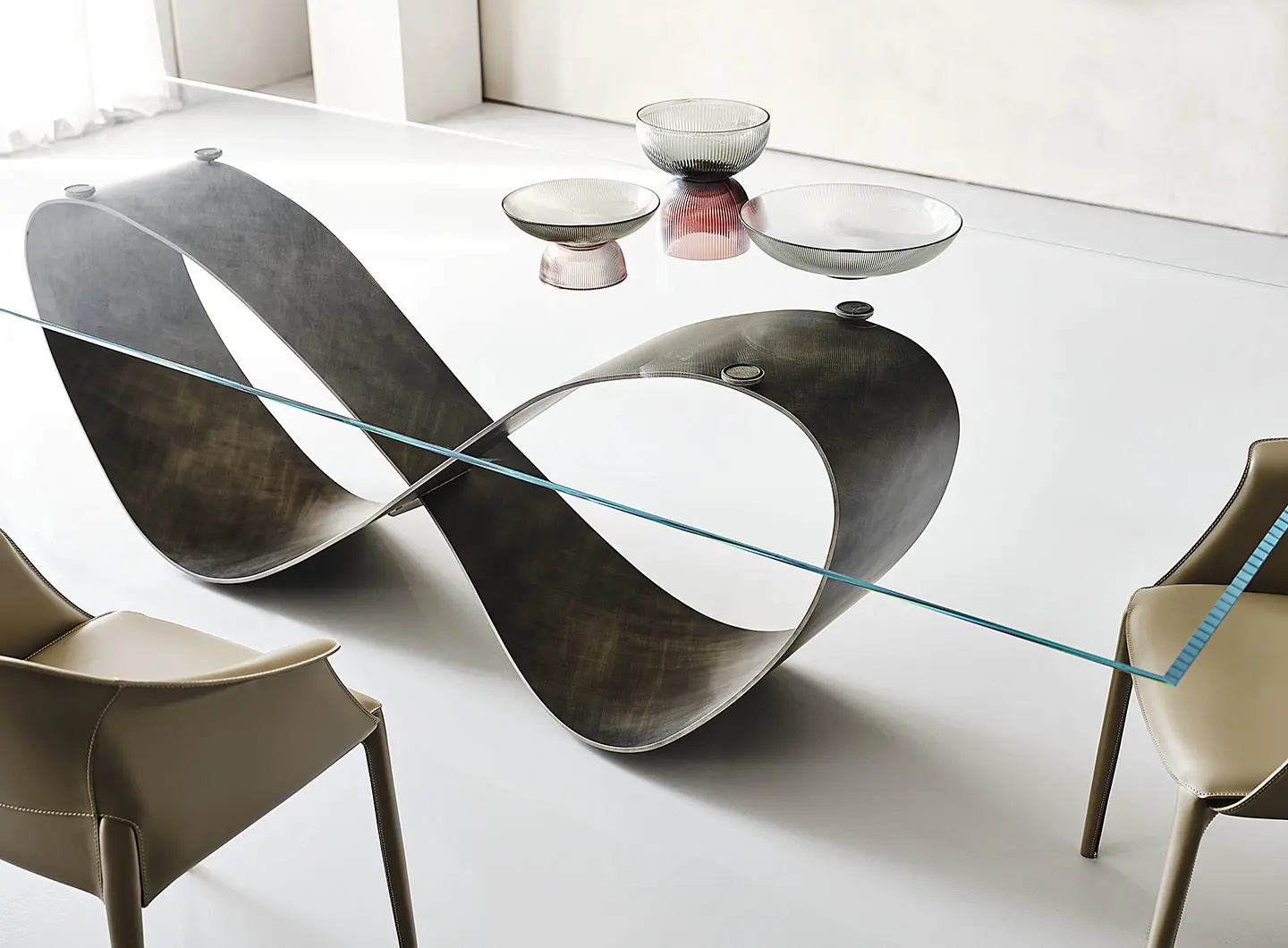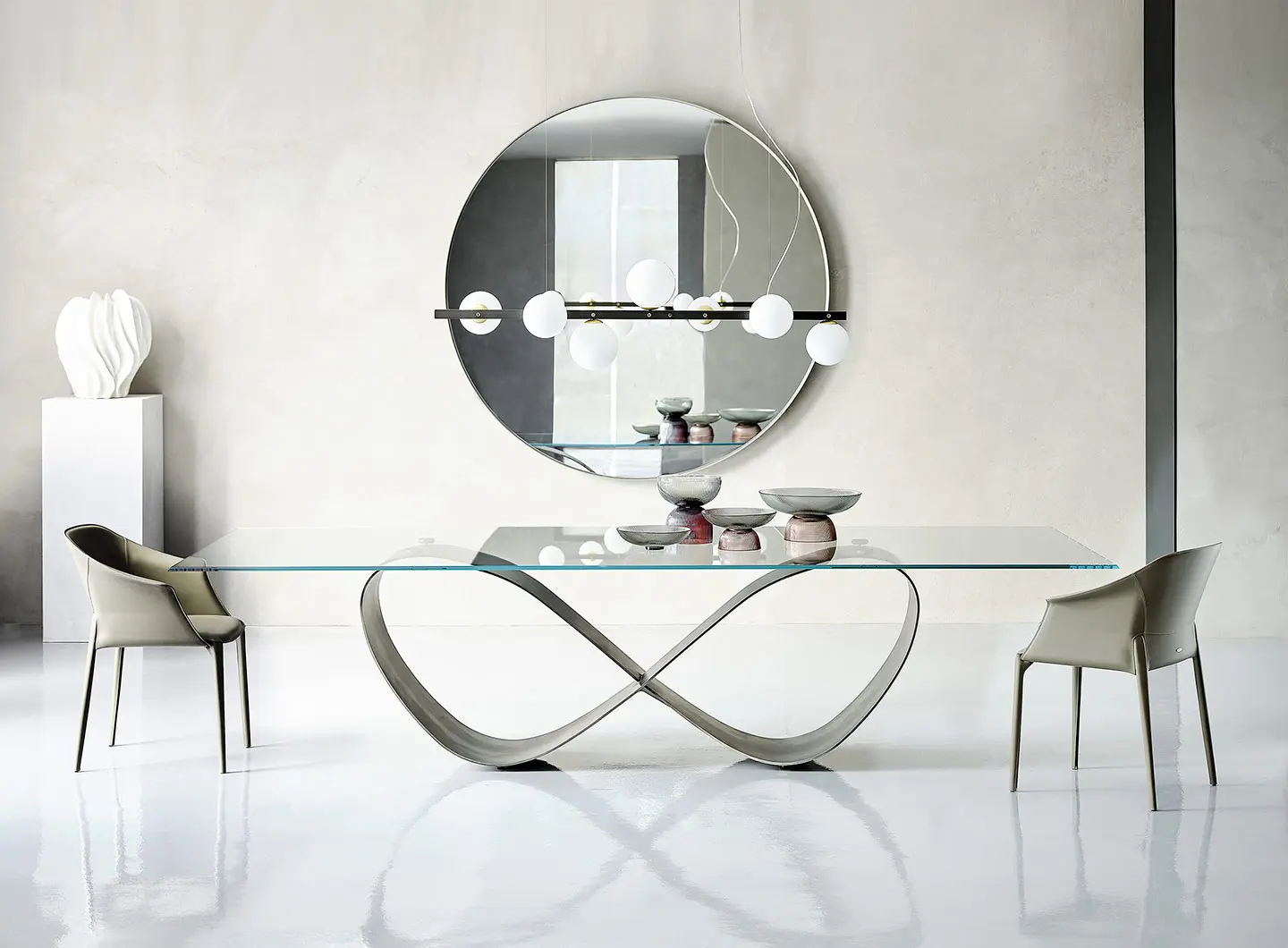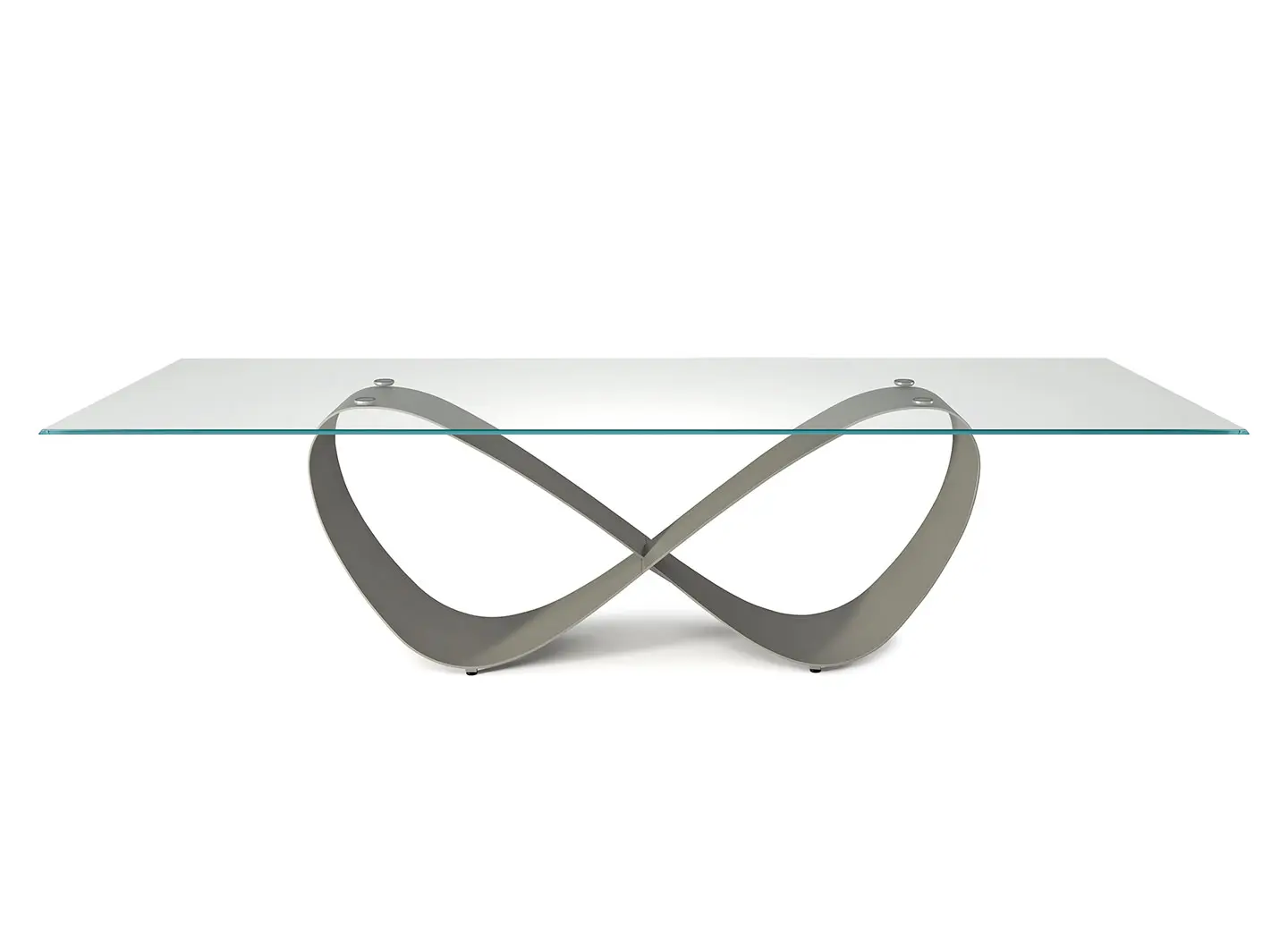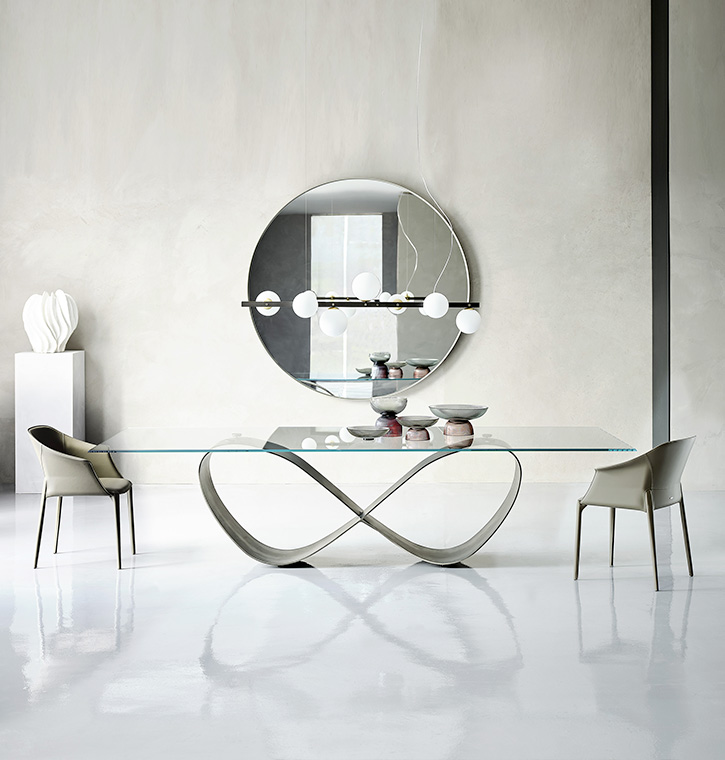 Product description
Tavolo con base in acciaio verniciato goffrato titanio (GFM11) o bronzo (GFM18), Brushed Bronze o Brushed Grey. Piano in cristallo 15mm trasparente, trasparente extrachiaro o trasparente extrachiaro con bordi bisellati inversi. Piano in appoggio.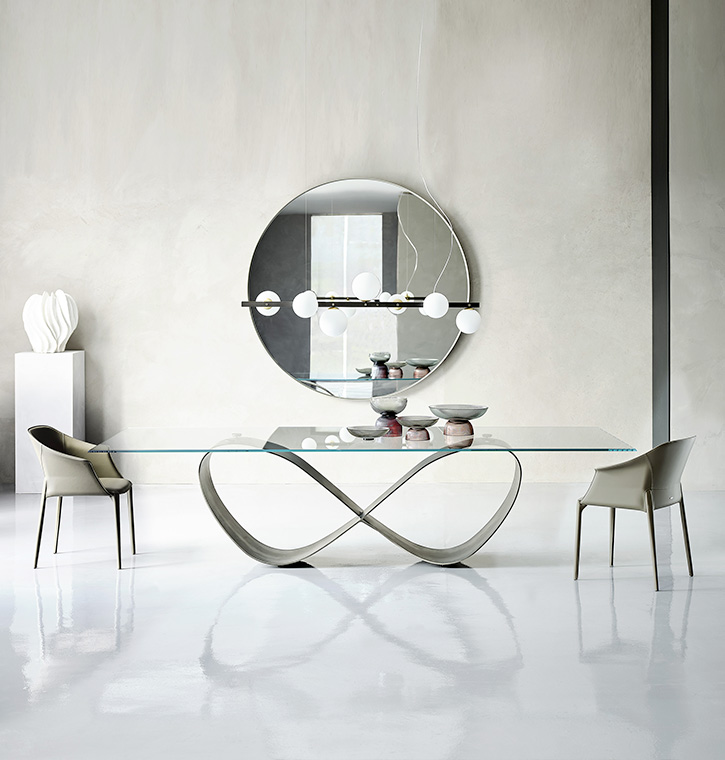 Materials
Acciaio, Cristallo
Dimensions
240x100x75h
240x120x75h
240x120x75h sag.
300x100x75h
300x120x75h
300x120x75h sag.
Official website
tavolo Butterfly

BRAND SELECTION
OUR PRODUCTS