Cattelan Italia spa
INTRODUCES
Lancer Keramik
Category: Tables and coffee tables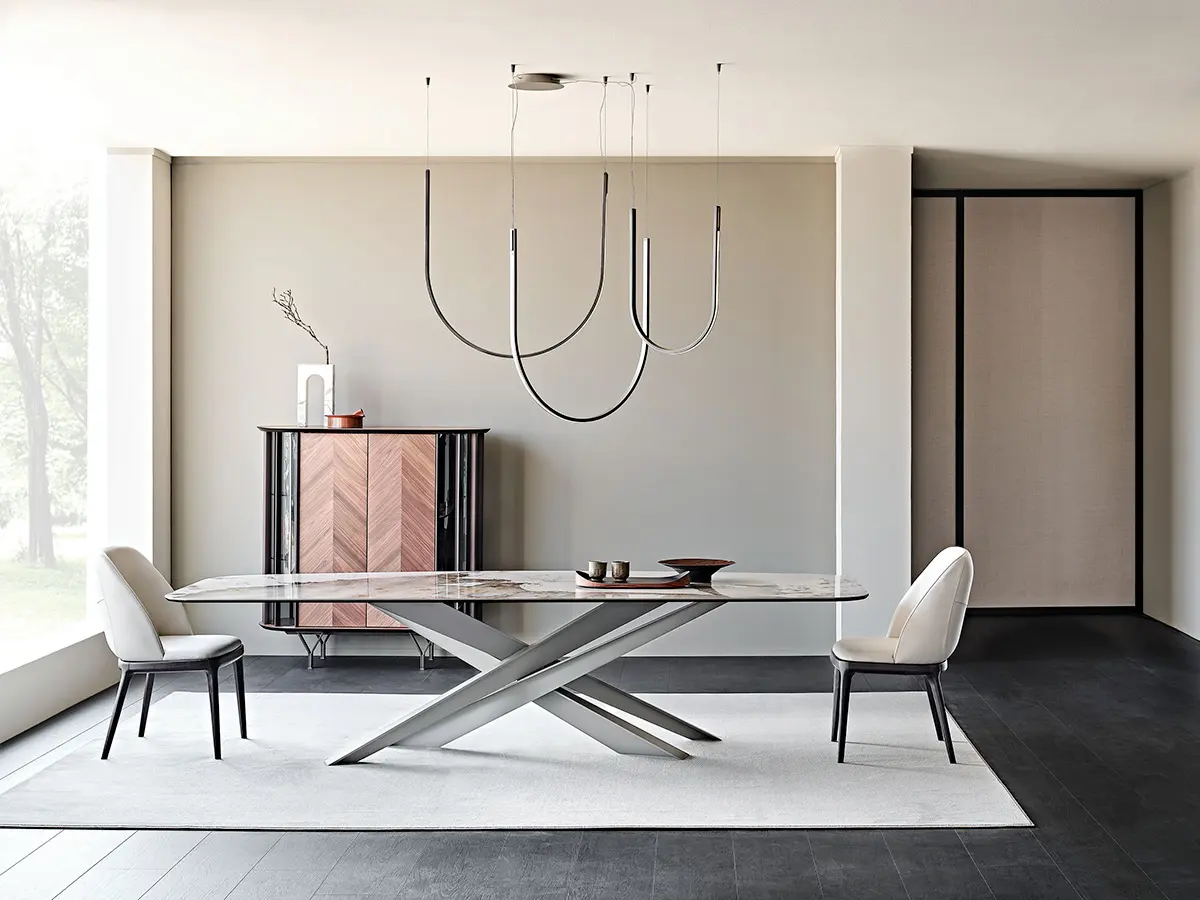 The Lancer family of modern design tables boasts a sculptural, majestic and unparalleled style. What makes Lancer a unique and precious model is the base with a strong architectural value, enlivened by a punchy graphic sign.
Four blades cut through the air and intersect each other, creating an energetic composition with an apparently irreproducible pattern. Each leg is designed with a T-section, which multiplies the opportunities for crossing and overlapping. The entire base is thus strengthened by a rhythmic chiaroscuro effect, in which the blind zones contrast with the metal portions struck by the light. The bold aesthetic, unafraid of attracting attention, extends to several variants. The standard model is made of transparent glass, allowing you to appreciate the sculptural base in its entirety. The Lancer Moonglass model, in contrast, is a modern decorated glass table with a three-dimensional bronze finish, irregular to the touch, which the designer imagines as a satellite to be explored. Finally, the Lancer Keramik and Lancer Wood versions are respectively a ceramic table model and one with a precious wooden top, with finely worked edges.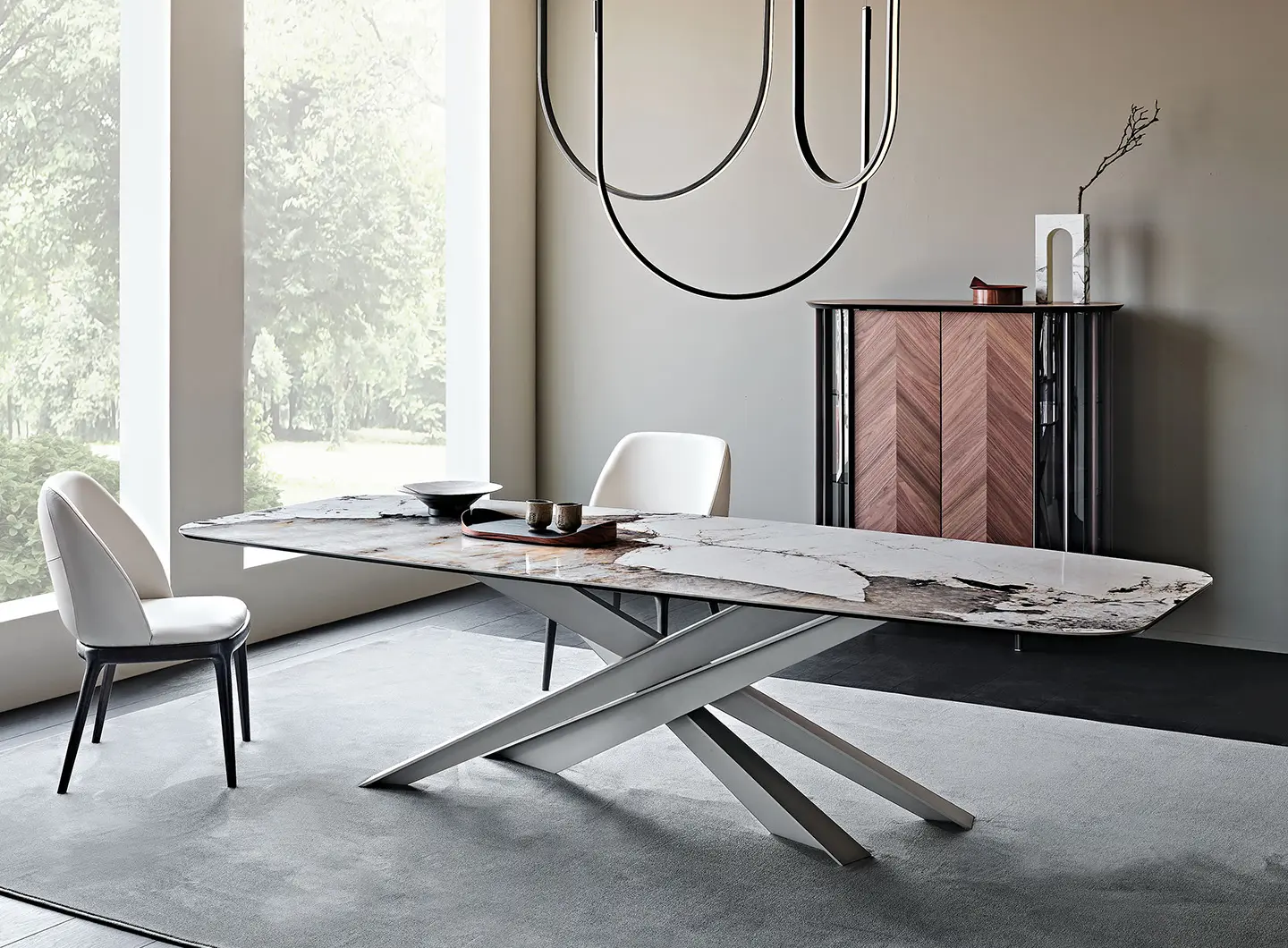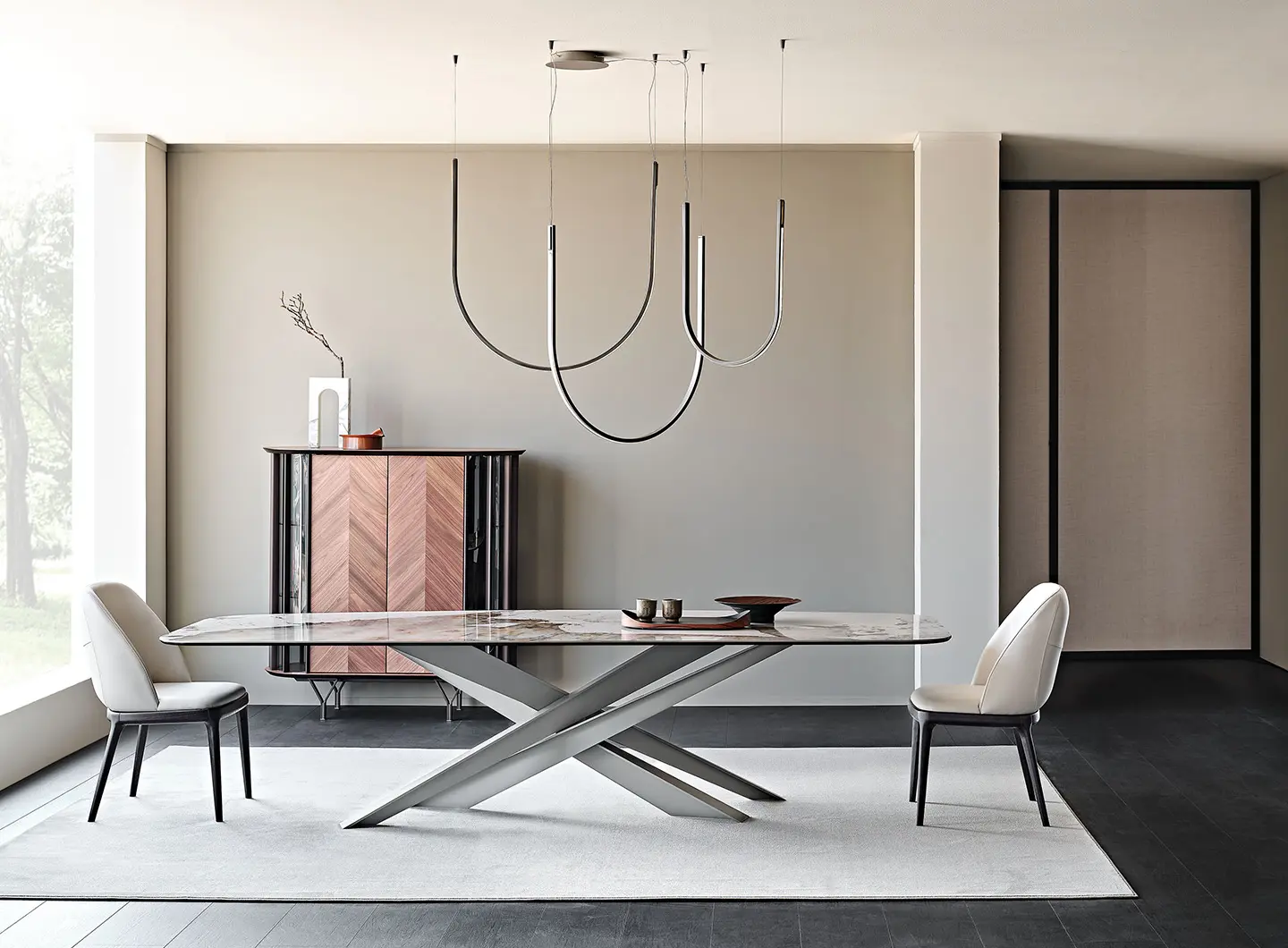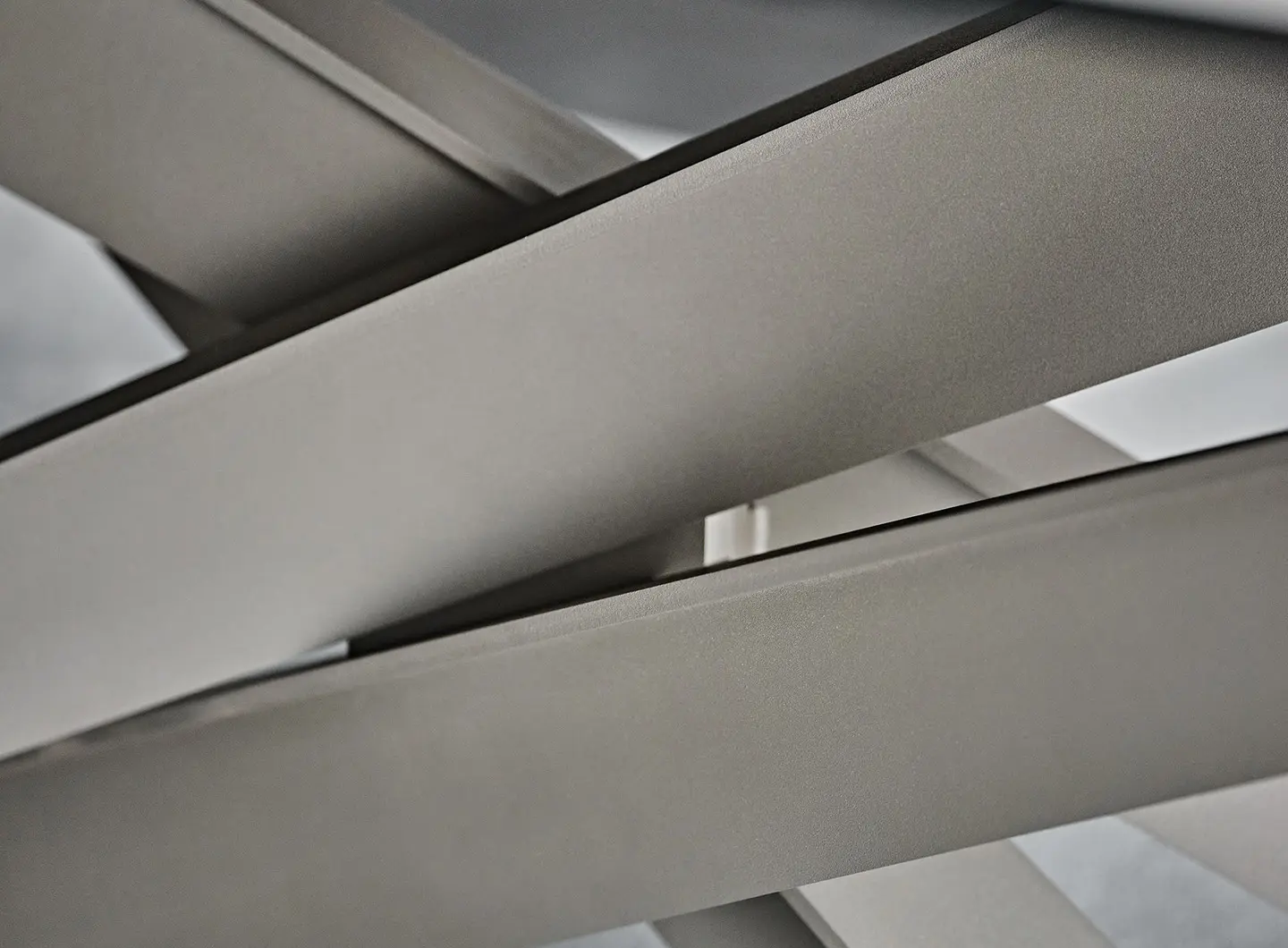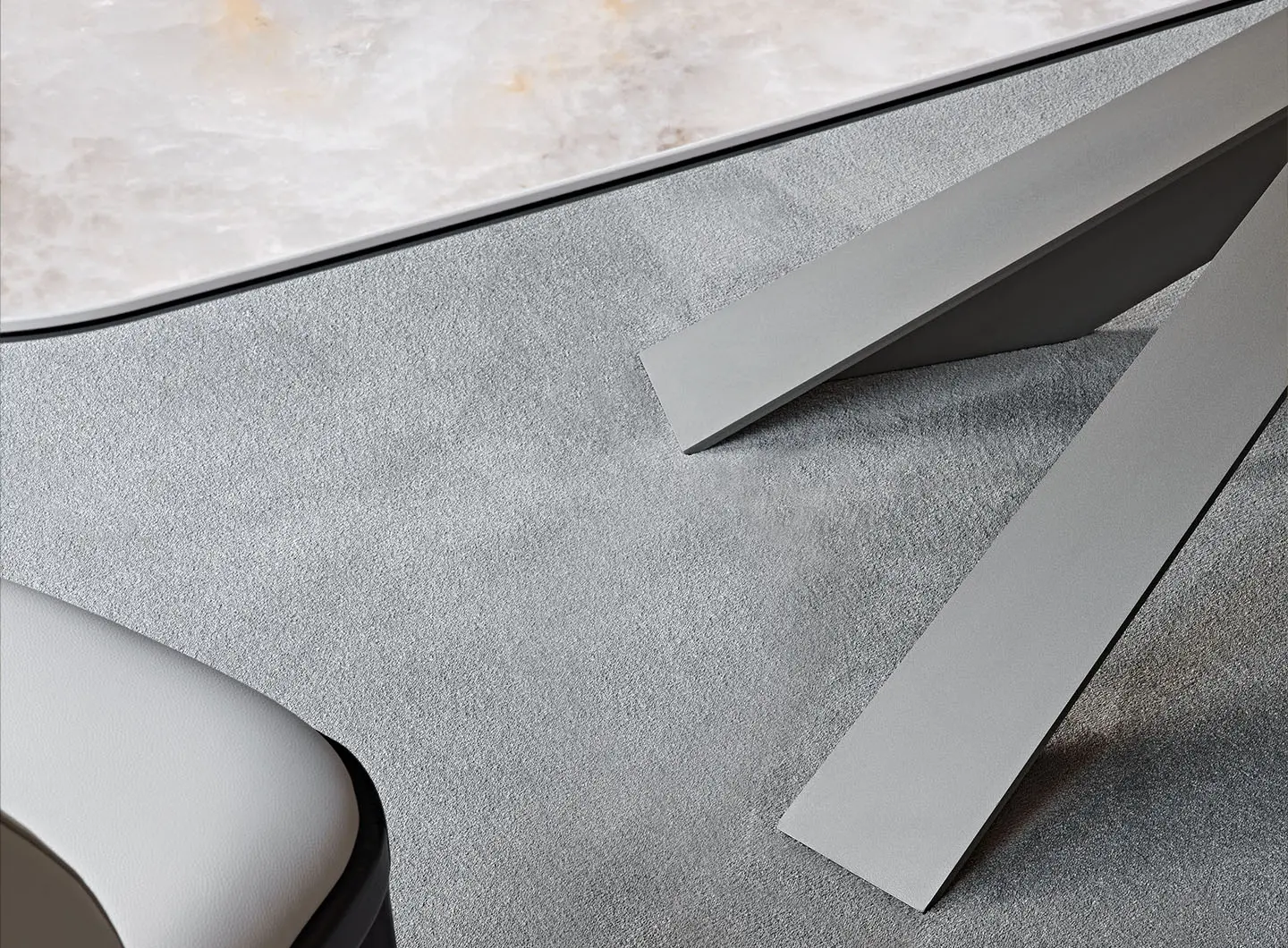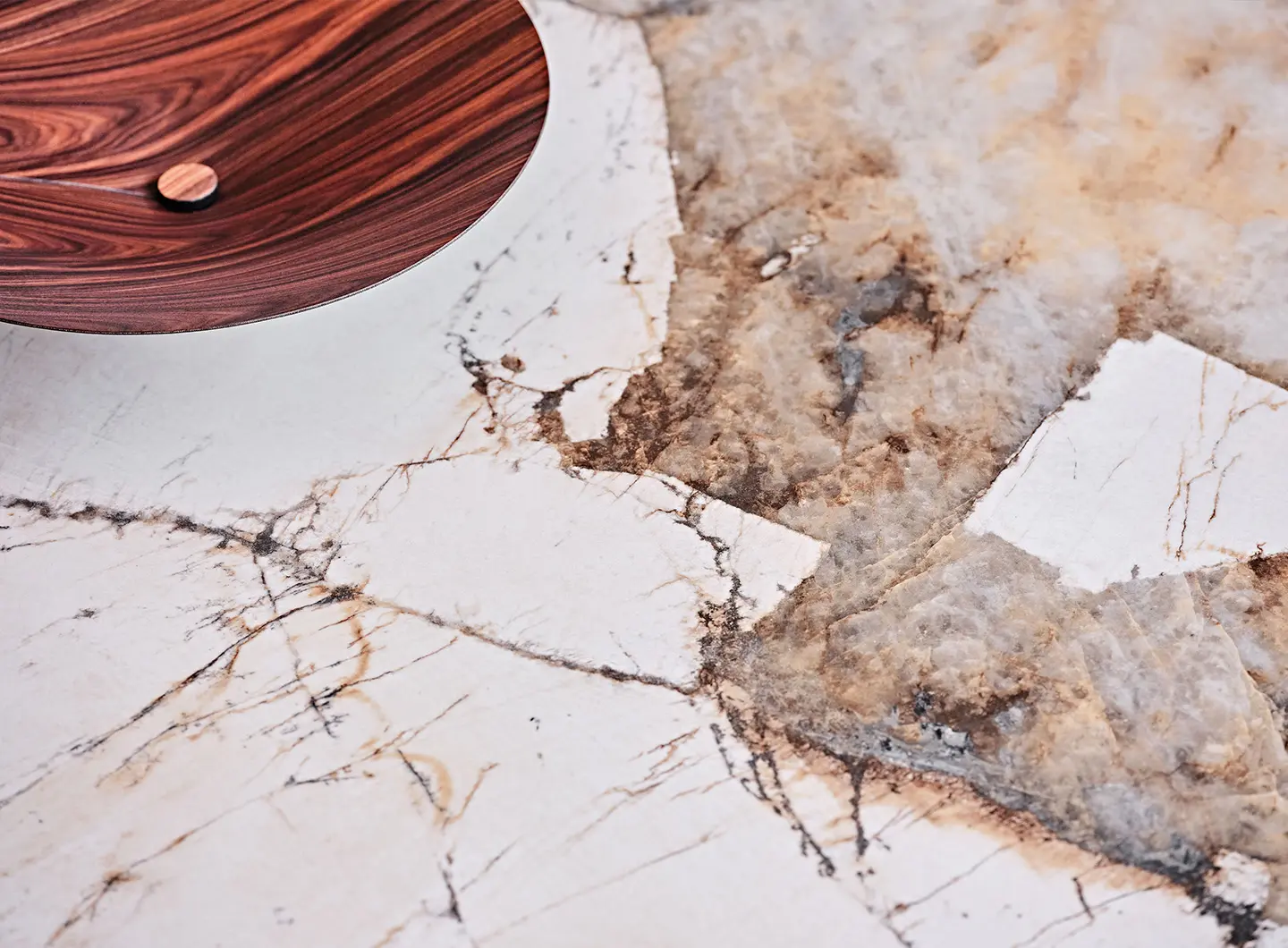 The delicate and elegant Corcovado ceramic ranges between dusty and antiquewhite tones, balanced by darker spots with burned effect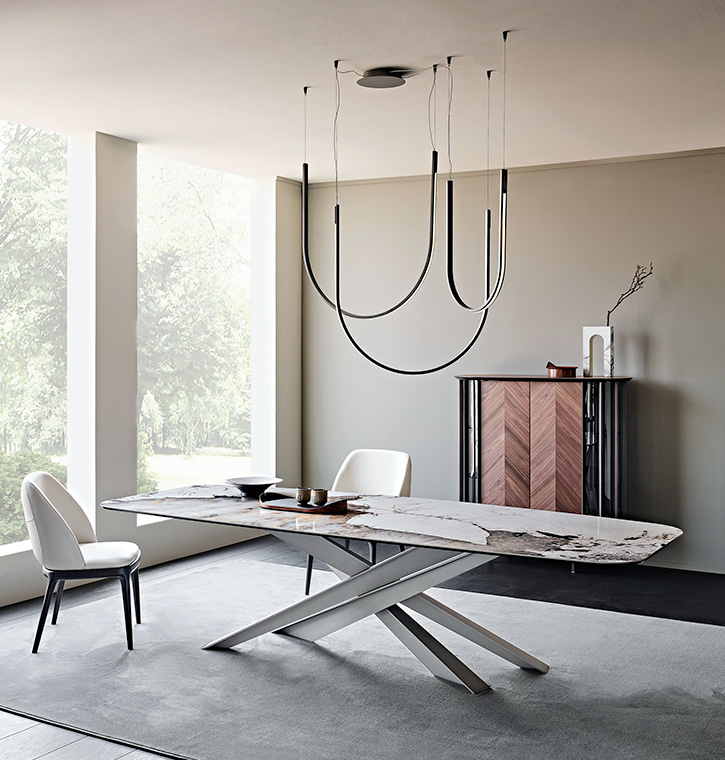 Product description
Table with base in titanium (GFM11), bronze (GFM18), graphite (GFM69), pearl (GFM70), or black (GFM73) embossed lacquered steel, Brushed Bronze or Brushed Grey lacquered steel. Top in ceramic Marmi Alabastro (KM02), Supreme (KM03), Ardesia (KM04), matt Golden Calacatta (KM05), glossy Golden Calacatta (KM06), matt Portoro (KM07), glossy Portoro (KM08), glossy Sahara Noir (KM09), Makalu (KM11), Breccia (KM12), Arenal (KM13), Corcovado (KM14) or Kaindy (KM16).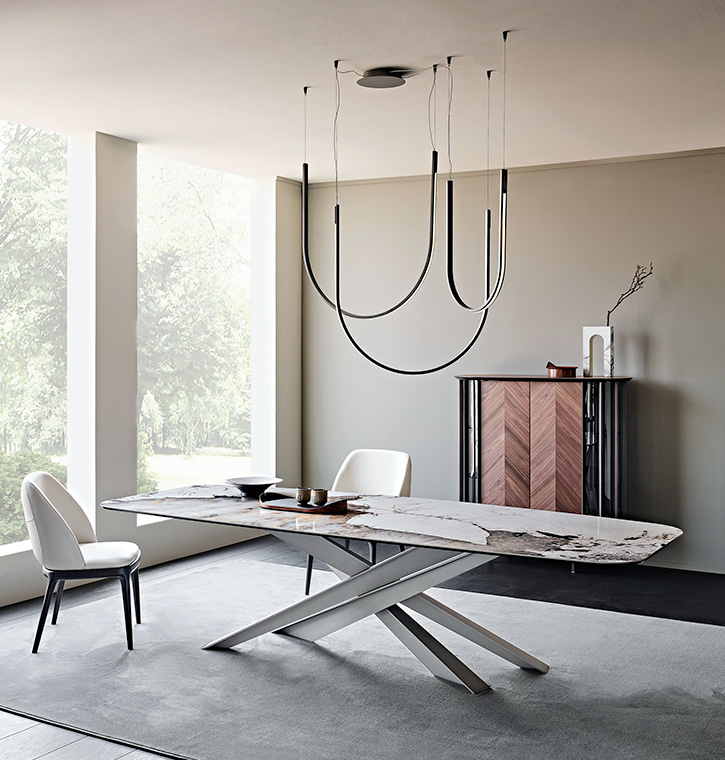 Product name
Lancer Keramik
Dimensions
240x120x74,5h
240x120x74,5h shaped
300x120x74,5h
300x120x74,5h shaped
Official website
Lancer Keramik table

BRAND SELECTION
OUR PRODUCTS