Cattelan Italia spa
INTRODUCES
Cremona
Collection: Collezione 2023
Category: Cabinets and containers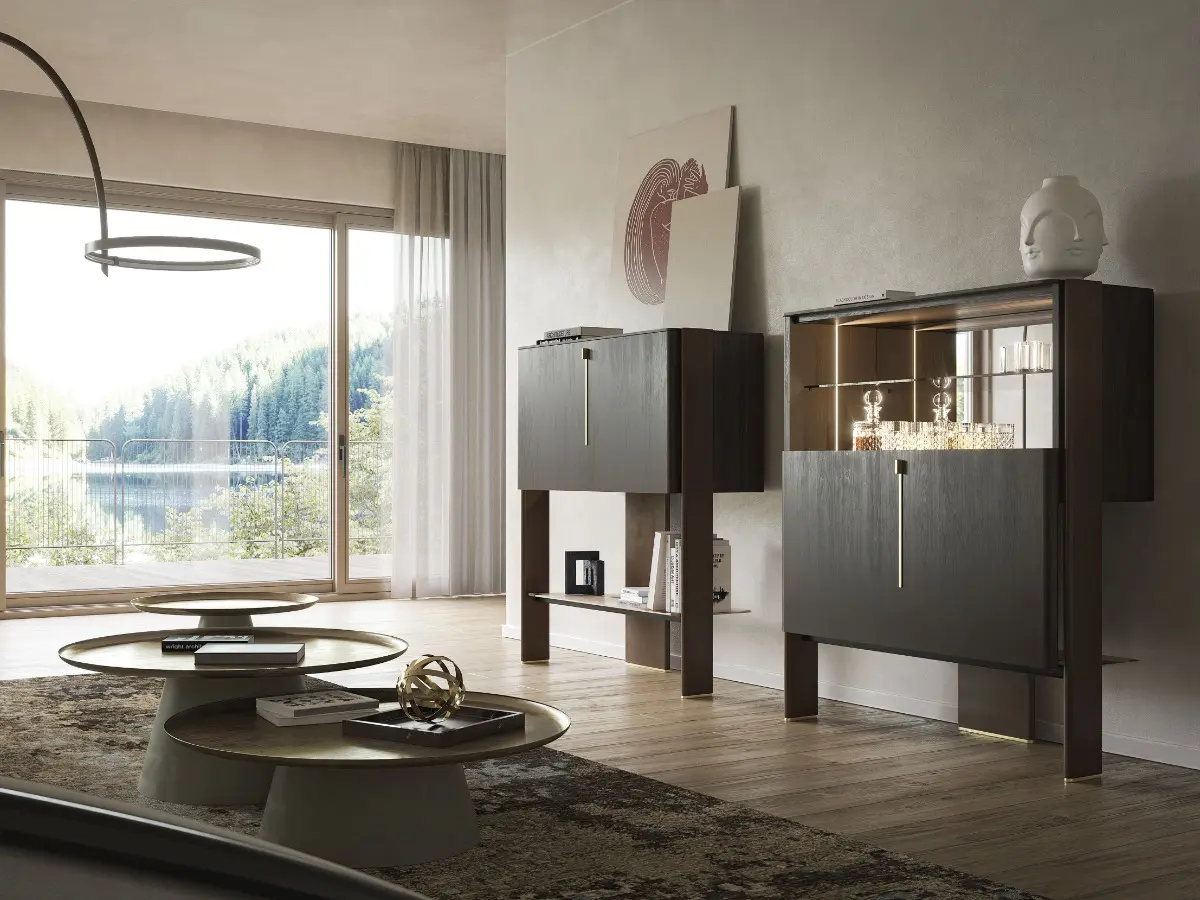 The Cremona model is a refined composition of materials in which wood and ceramic come together to create a unique and unforgettable designer sideboard.
The designers have subverted the classic design rules whereby the heaviest-looking elements are placed at the bottom. In fact, the main wooden body is positioned at the top, above an open shelf. This creates an open space that seems to make the sideboard float gracefully, despite its sturdy appearance.
The main feature of this modern wooden piece is the opening mechanism. The door slides vertically, allowing one portion of the cabinet to be closed or opened at a time. It can also be left lowered, to reverse the open and closed parts. An ideal function if you want to use Cremona as a refined designer bar cabinet.
The body of the sideboard, made of high-quality wood, is supported by three legs with rounded edges. The special feature lies in the wraparound function of the legs, which flank the chest to its top and are in effect a very present decorative element. At the base, a thin, brass-coloured steel edge matches the decorative handle in the centre of the sliding door, which is striking against the dark background.
To add a further touch of class and glamour, the lower, open top is made of marble-effect ceramic, a material that has now become the epitome of style and a guarantee of authenticity of a Cattelan Italia product.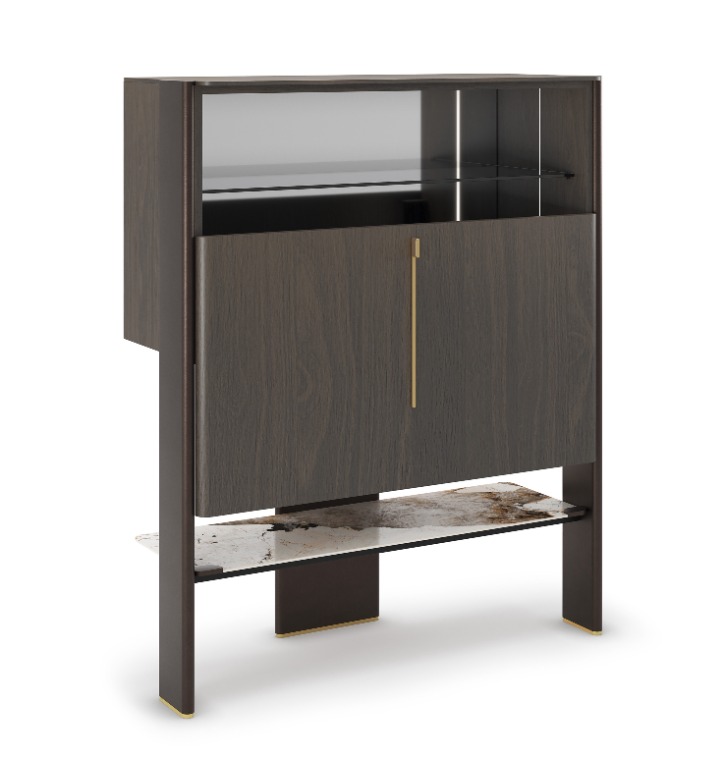 Product description
Bar unit with sliding door in Canaletto walnut (NC) or burned oak (RB) laquered wood and anti-gravity mechanism. Frame in bronze (GF18) laquered wood and Canaletto walnut (NC) or burned oak (RB) with details in brass laquered steel. Partially fumé mirrored inside, shelf in fumé glass and LED light. External lower top in Marmi ceramic matt Portoro (KM07) or Corcovado (KM14).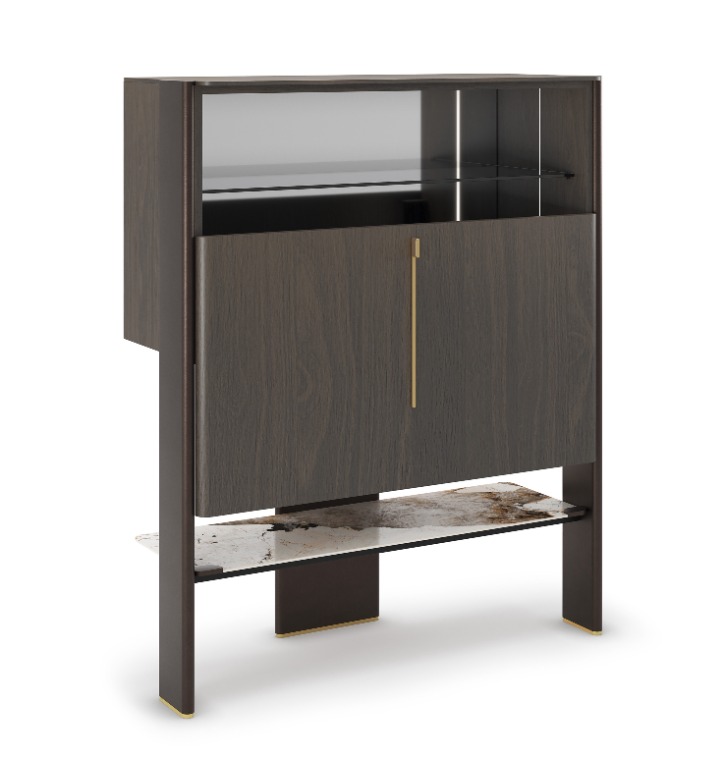 Materials
Wood, Steel, Ceramic
Official website
discover the 2023 collection

BRAND SELECTION
OUR PRODUCTS