Cattelan Italia spa
INTRODUCES
Arcadia Couture
Stool with frame in natural beech (F1), Canaletto walnut (FNC), wenghè (FW), matt white (OP7) or black (OP17) stained beech. Cover in synthetic leather or soft leather as per sample card. Quilted seatback cover. 
Go to website
Arcadia ha un'anima ricercata, la sua elegante sobrietà - unita a preziose lavorazioni sartoriali - la rende un interprete trasversale dell'ambiente living, sia in progetti residenziali sia nel contract interior design.
La struttura in pregiato legno massello e la ricercata gamma di rivestimenti dà vita a molteplici combinazioni stilistiche che trovano espressione in tutte le versioni, incluse quella con schienale alto, sgabello e Couture. Quest'ultima viene realizzata sulla sedia in pelle con una trapuntatura glam romboidale che impreziosisce tutto il retro schienale.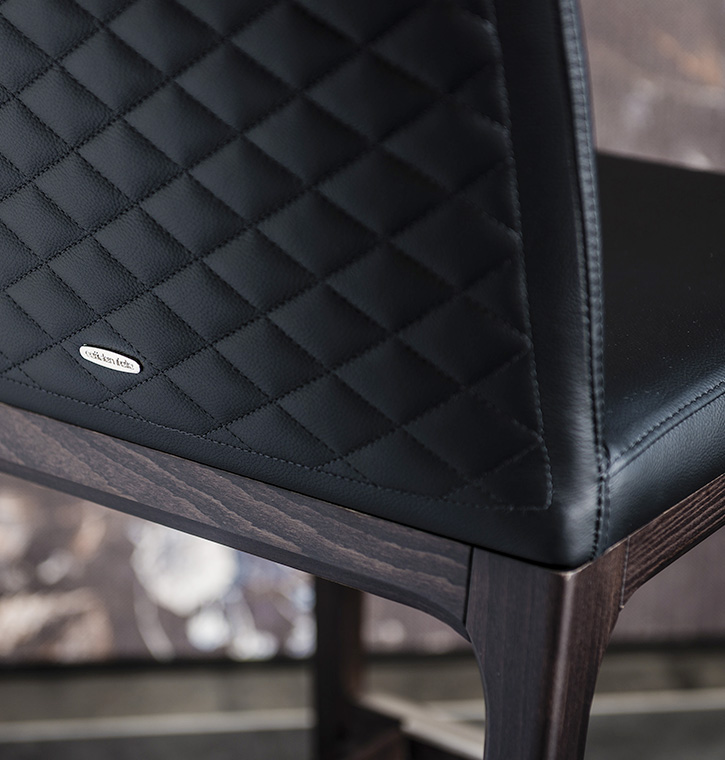 Product Overview
Sgabello con struttura in faggio naturale (F1), tinto noce Canaletto (FNC), wenghè (FW), bianco (OP7) o nero (OP17) opaco. Rivestimento in ecopelle o pelle come da campionario. Retro schienale trapuntato.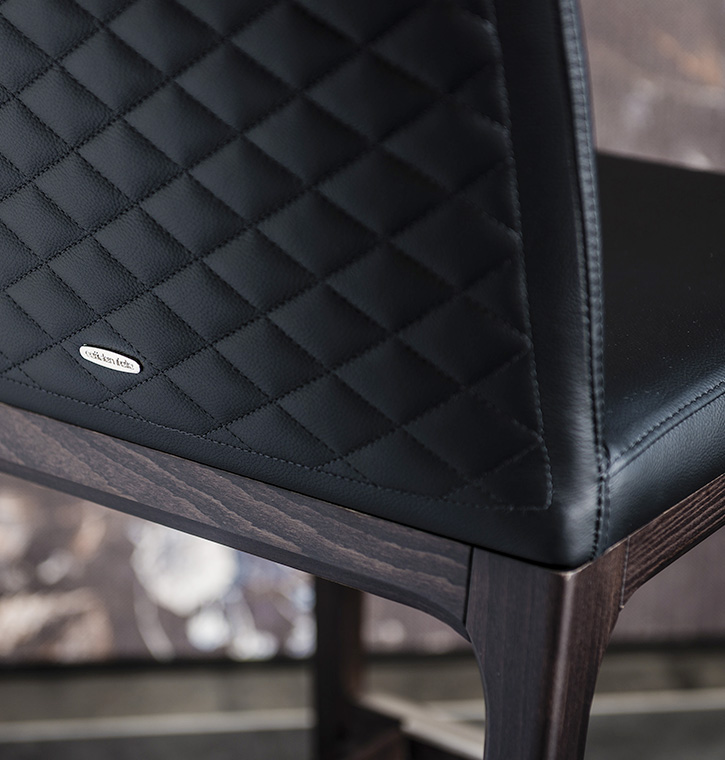 Product name
Arcadia Couture
Materials
Ecopelle, Legno, Pelle
Dimensions
45,5x56,5x104h - A
45,5x54x93h - B
BRAND SELECTION
OUR PRODUCTS