Cattelan Italia spa
INTRODUCES
Apollo
Ceiling lamp with lampshade made of 2 borosilicate glass spheres. Lower sphere in transparent glass and upper sphere in transparent glass or painted chrome, copper, bronze. Ceiling fixing in stainless steel. S1: single plate. S5: rectangular ceiling plate for 5 lampshades. S8R: round ceiling plate for 8 lampshades. S8oval: oval ceiling plate for 8 lampshades. Bulb included.
Go to site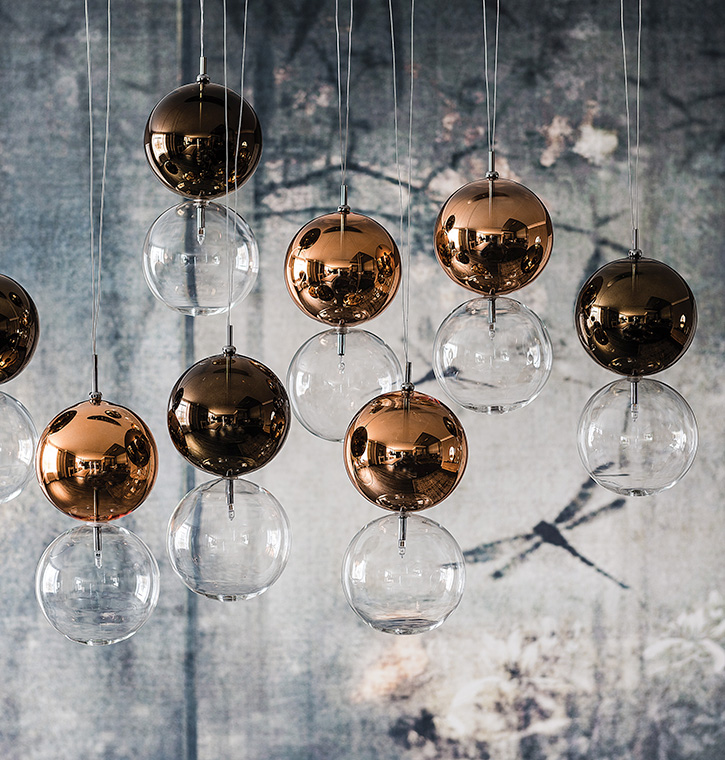 Product Overview
Lampada a soffitto con paralume composto da 2 sfere in vetro borosilicato. Sfera inferiore in vetro trasparente e sfera superiore verniciata cromo, rame, bronzo o trasparente. Attacco a soffitto in acciaio inox. S1: attacco singolo. S5: attacco rettangolare per 5 paralumi. S8R: attacco rotondo per 8 paralumi. S8oval: attacco ovale per 8 paralumi. Lampadina inclusa.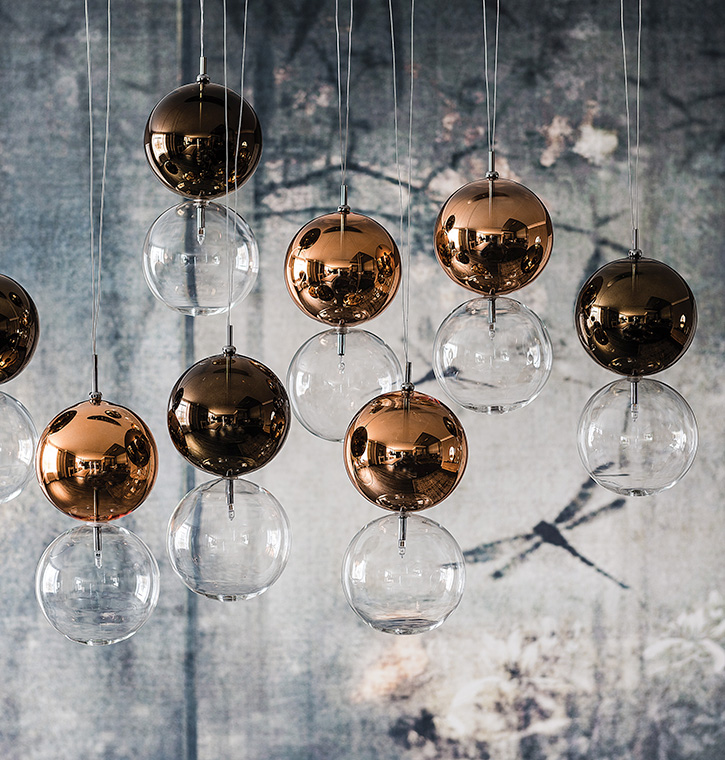 Designer
Oriano Favaretto
Dimensions
90x16x200h - 5
90x16x3h - S5
ø12x3h - S1
ø16x200h - 1
ø16x34/200h - L
ø70x200h - 8R
ø70x3h - S8R
120x30x200h - 8oval
120x30x3h - S8oval
Official website
lampadario Apollo

The shafts of sunlight shine on the glorious Apollo chandelier.
BRAND SELECTION
OUR PRODUCTS