Cosmopolitan - Bar Cabinet
Category: Cabinets and containers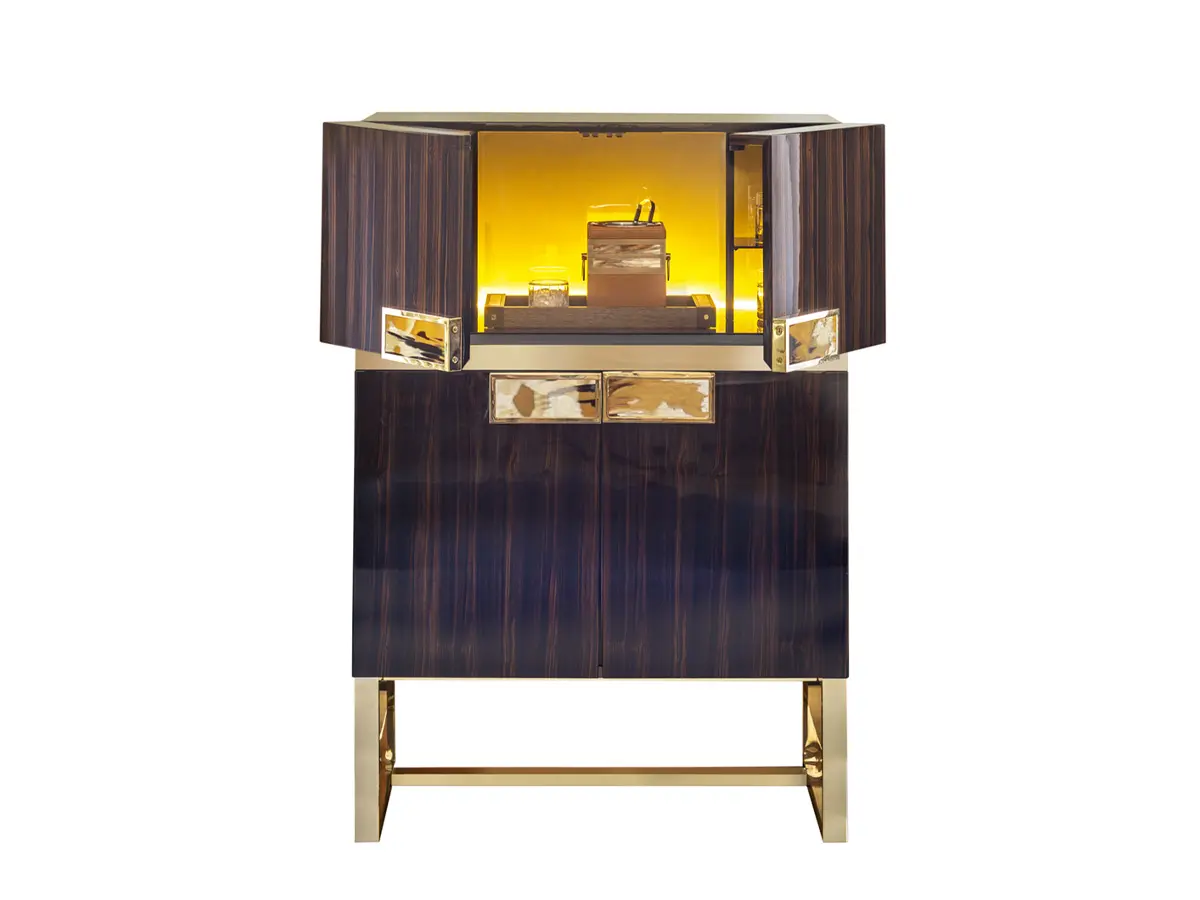 The Cosmopolitan bar cabinet is an exclusive solution that will add panache to your entertaining spaces.
A stunning blend of refined aesthetic and impeccable Italian craftsmanship, the bar cabinet is proposed in Makassar ebony with gloss finish. It stands tall upon a 24k gold plated brass base and it's added a touch of interest by unique handles in natural veined horn and 24k gold plated brass. Ideal for storing bottles and glassware, this cabinet features an interior in glossy black lacquered wood, lit up by an integrated LED lighting system and it's equipped with practical glass and bottles holders and a mini-fridge.
Cosmopolitan is also available in Makassar ebony with matte finish and base in  burnished brass with handles in horn and burnished brass. The interior, lit by a LED lighting, is proposed in an elegant Tangerine color lacquer with matte finish that gives a contemporary touch to this design. The bar cabinet is available also in glossy black or ivory lacquered wood, horn and burnished brass.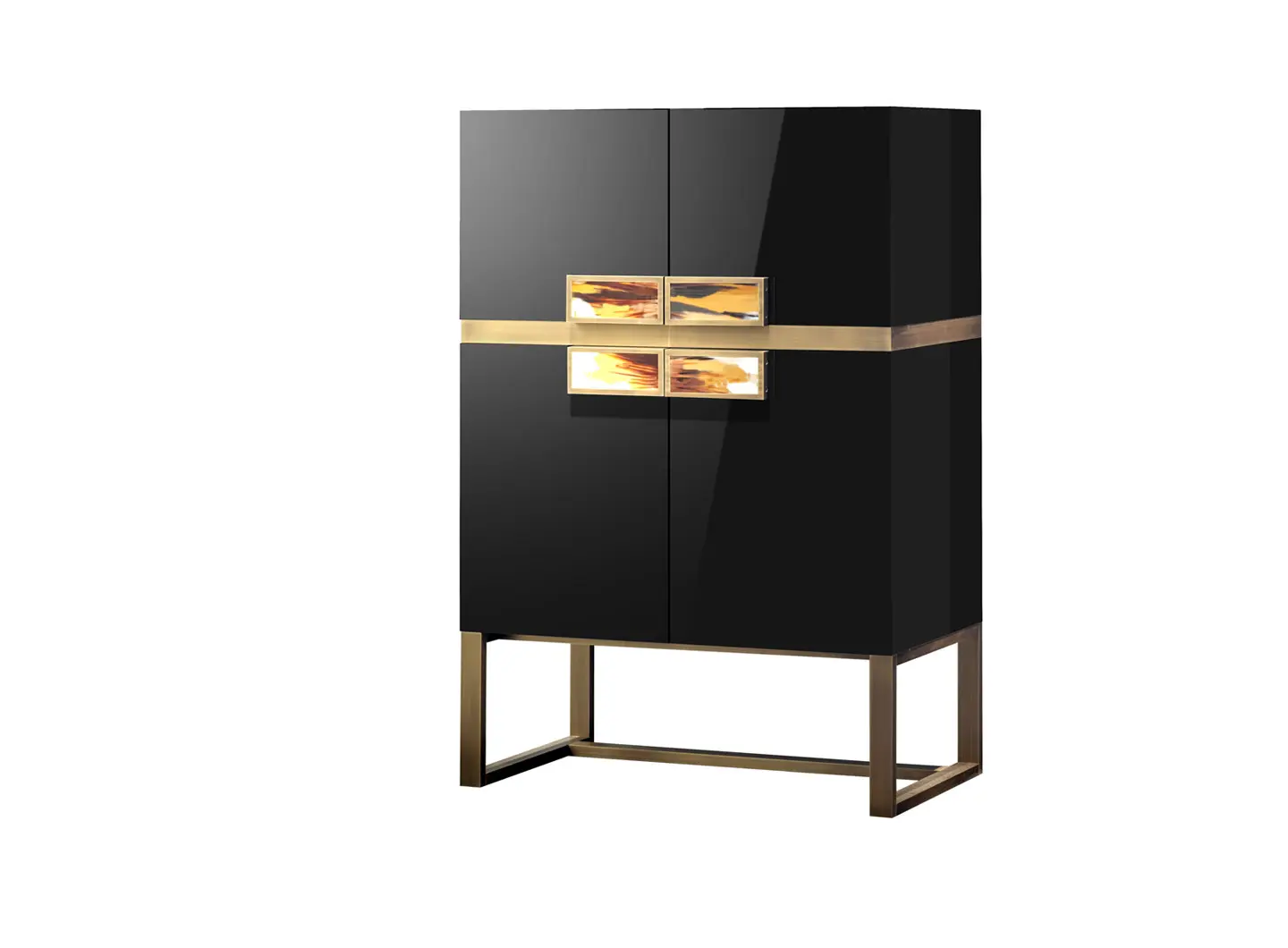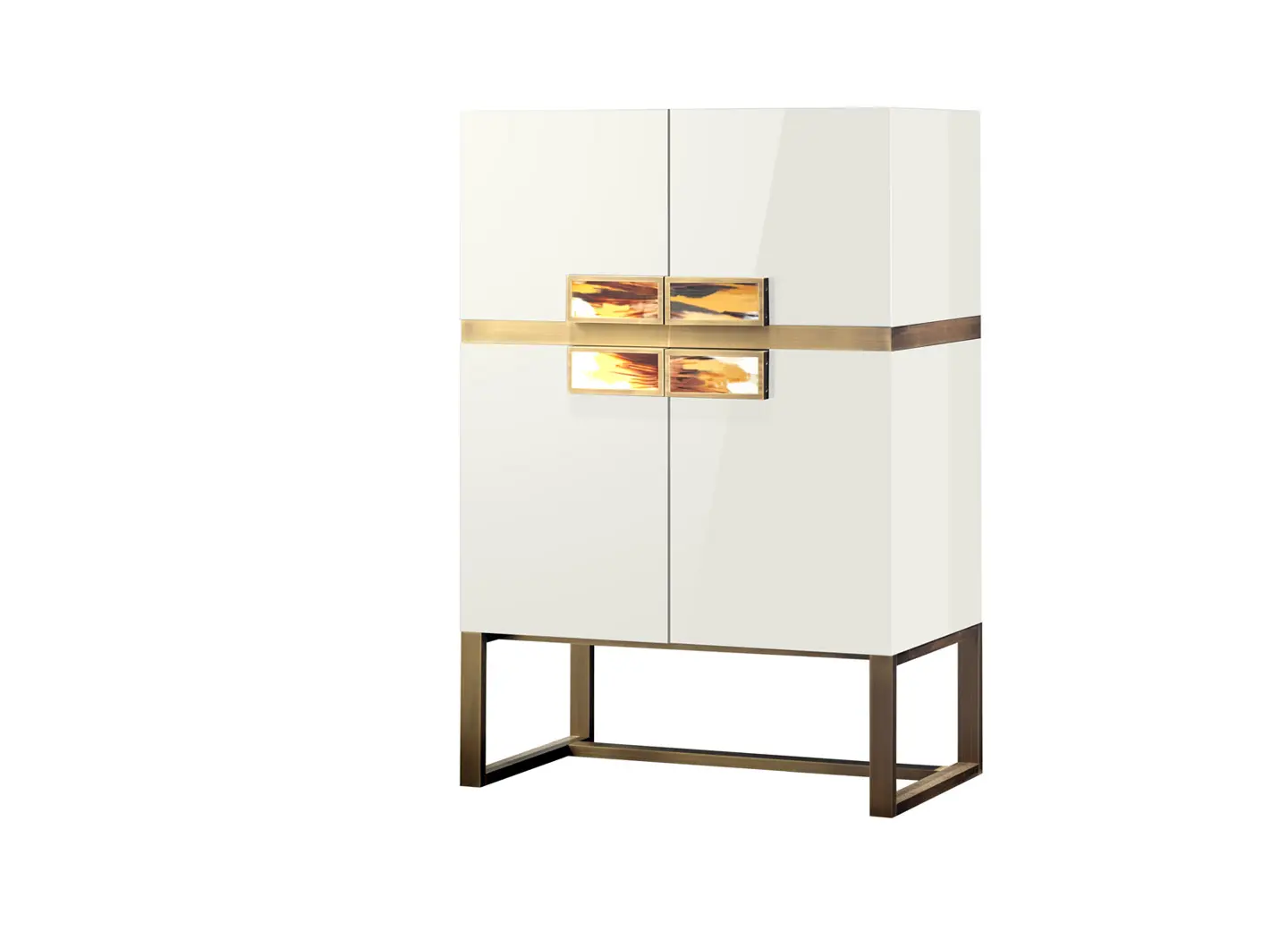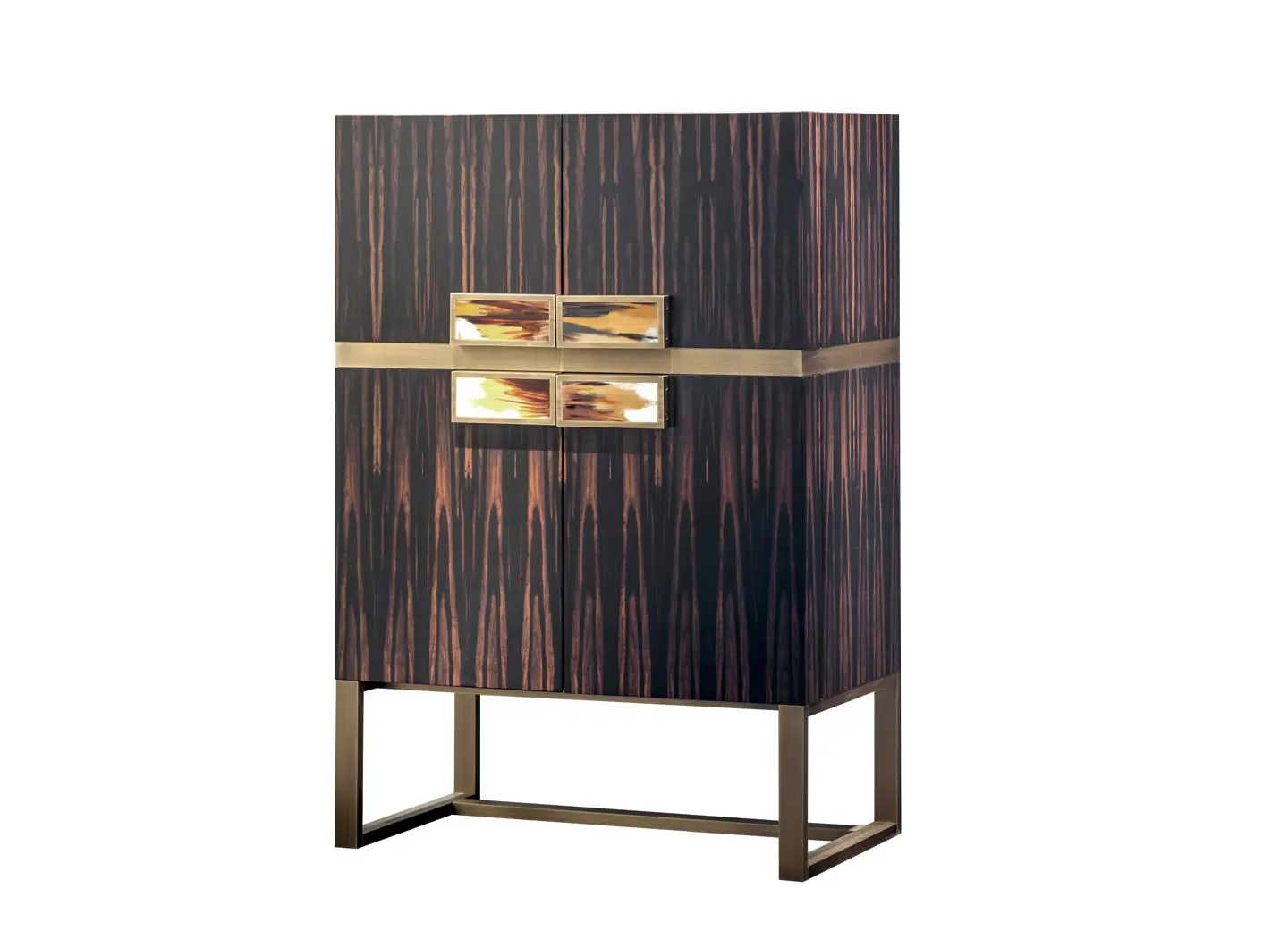 Overall dimensions: cm 100 x 55 x H cm 145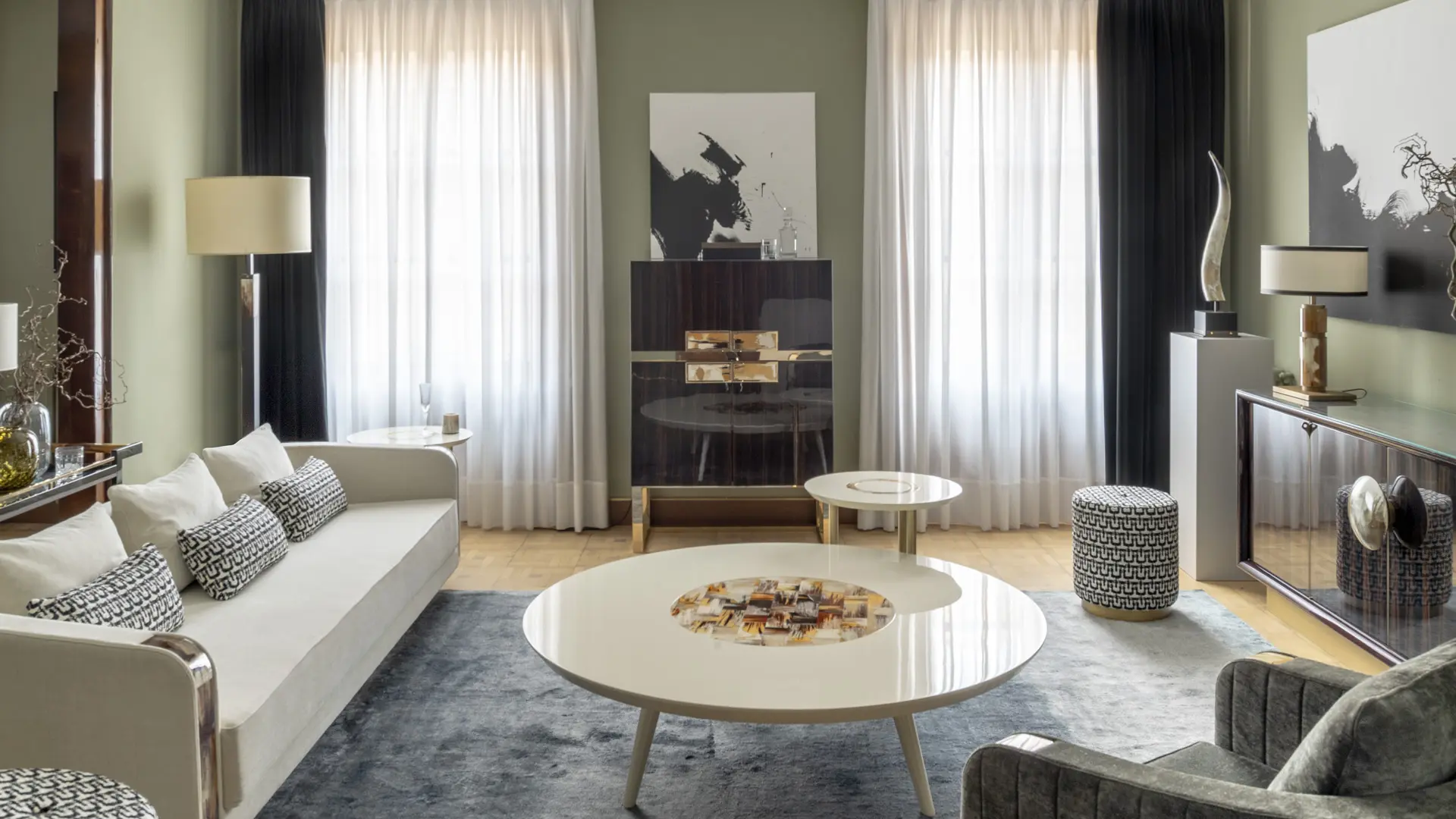 BRAND SELECTION
OUR PRODUCTS