Rubinetterie F.lli Frattini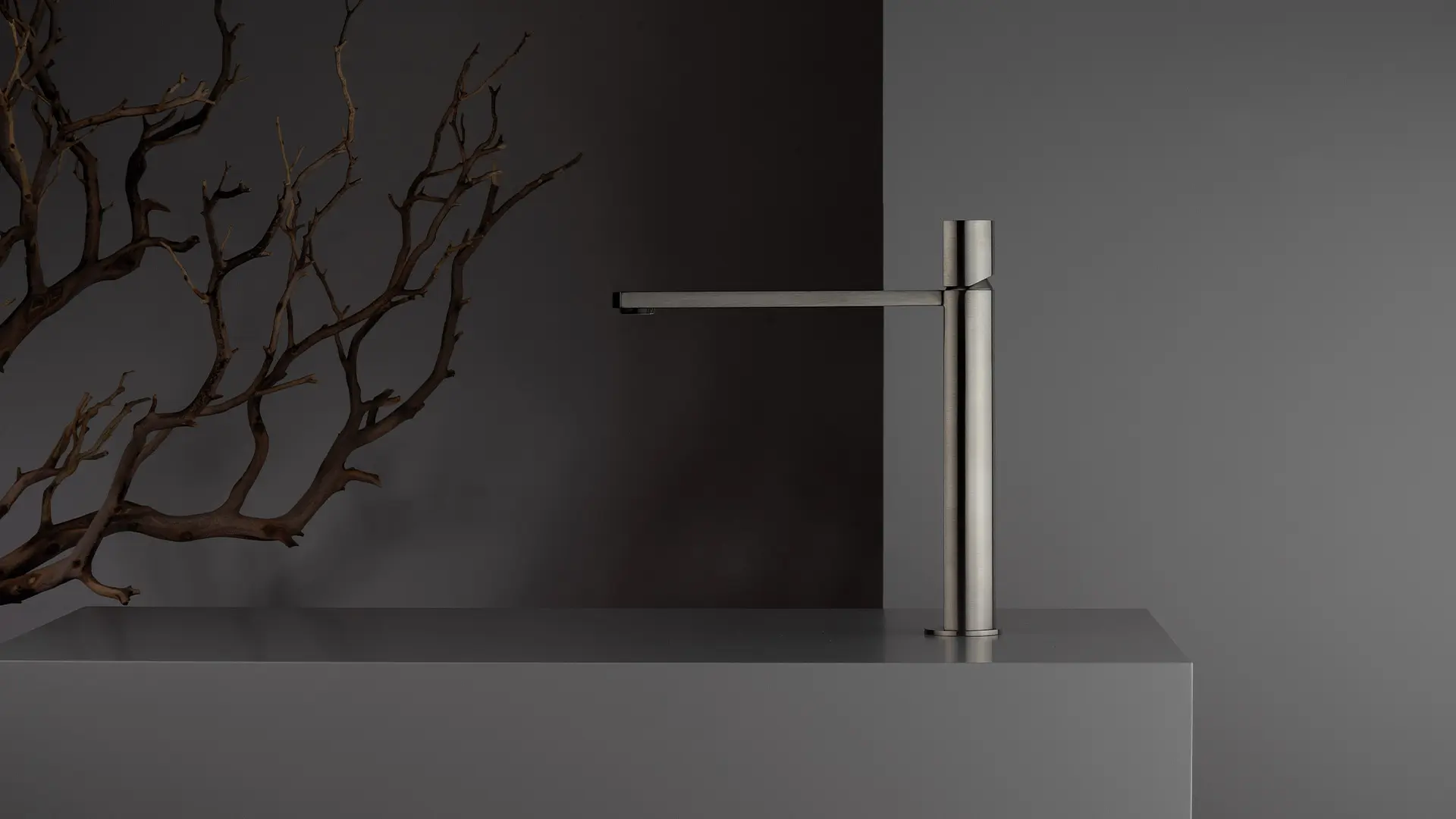 "Passion, experience and innovation. Since 1958 the art to live the water"
Rubinetterie F.lli Frattini
There is an history of passion, intellect and foresight, an history of a family whom with commitment and bravery for over sixty years hold up the Made in Italy. The challenge of the company Fratelli Frattini, leader manufacturer of sanitary taps and shower systems for bathroom and kitchen ambiences, started in 1958 in a small workshop in the town of San Maurizio d'Opaglio on Lago d'Orta see shores. In this water environment where water is the main actor and a constant source of inspiration, the Frattini's brothers Pier Luigi, Benito and Giuseppino, supported and helped from their father Maurizio, started to write the first chapters of an artisanal history made up of quality and innovation.
Today the original spirit of the company is fully transmitted to the second generation and also the mission is unchanged: offer an Italian long lasting and quality product, capable to furnish with style, spaces that in homes are increasingly meeting places between functionality and aesthetic. A challenge that Fratelli Frattini is ready to face with renovated passion, forged with many years of experience and trusted on the market. Aware of a constantly evolving market where is important to give immediate and effective answers to the most exigent customer need is an important and qualifying element to continue to build strong and trusted relationships for a mutual benefit. The success of the customers is the success of the company, the customer's desires are the solution offered by the company. Customer satisfaction is the primary philosophy that the company engages to make concrete.
100% Italian supply chain
Fratelli Frattini follows each phase of the product from its birth to its design and finishes using first choice materials, for a special care during all the supply chain to obtain high quality Italian products.
ECO FRIENDLY, FROM PRODUCT TO LAKE CONTRACT
Another undisputed added value is the care that the company reserves toward sustainability themes and water saving. On this purposes all the basin and bidet mixer of the most precious series are supplied with limited aerators up to 6 Lt./min. Also the shower heads and shower columns can be supplied with water reducer  with flow rates up to 9 Lt./min. a winning choice to really save water.
In addition to this,  the stainless steel collections by F.lli Frattini: stainless steel Borgia series design by BMB Progetti and stainless steel PEPE XL, manufactured with AISI 316L stainless steel alloy. Corrosion, traction, wear and heat resistant, stainless steel is antibacterial and hygienic material not containing harmful substances, also 100% recyclable so without impact to the environment.
Moreover the eco-friendly vocation of the company in recent years has also impact in joining an important network project born in the Cusio area and which sees municipalities, associations, organizations and companies united in defence of the local ecosystem: with this aim the Lake contract for the protection and safeguarding of Lake of Orta is born.