Rubinetterie F.lli Frattini
INTRODUCES
Borgia 316L inox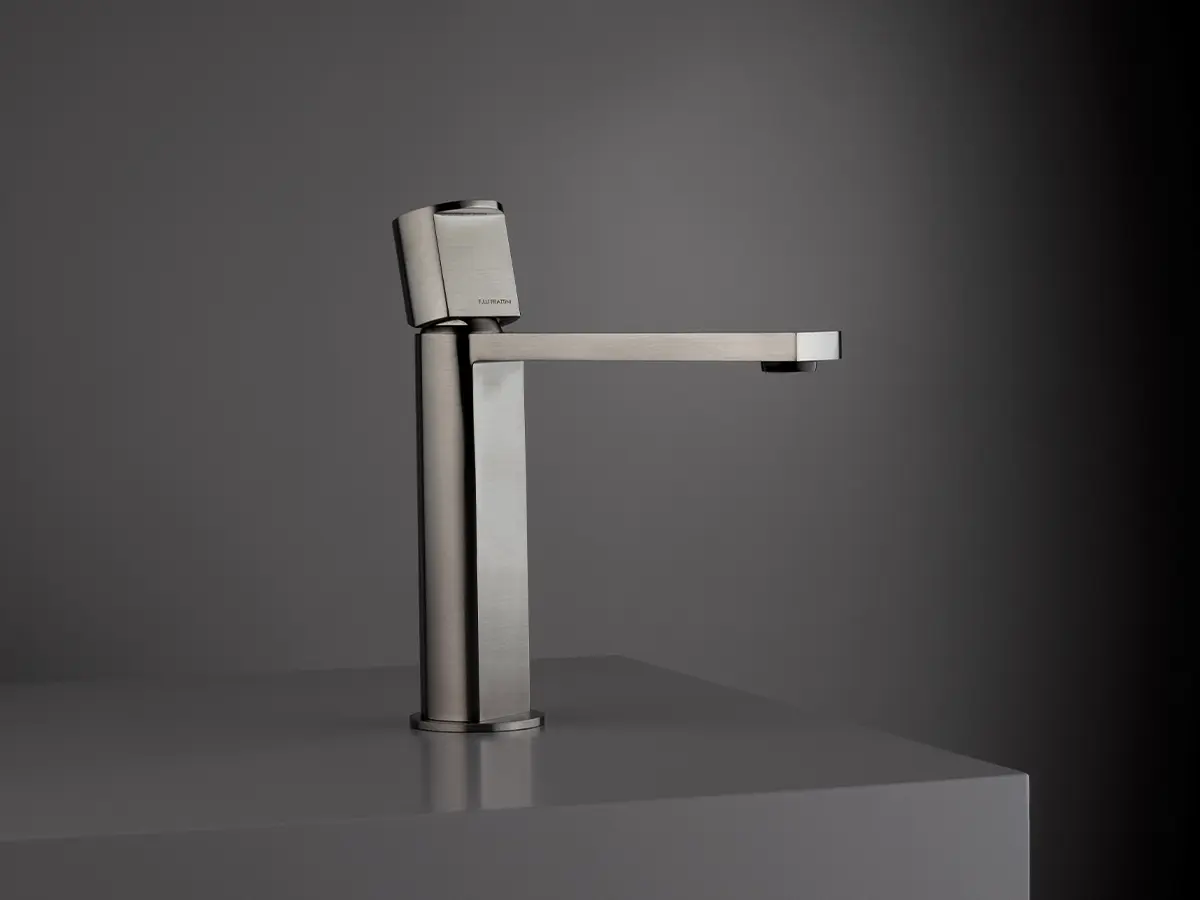 The first stainless steel collection by F.lli Frattini. Born for those who loves purity, the essential of shapes and the material longevity is manufactured with the prestigious stainless steel AISI 316L alloy.
BORGIA COLLECTION: NOT ONLY FOR THE BATHROOM
The explosion of the minimal shapes in the stainless steel represent the heritage coming from the past and found his roots in the projects of the great Danish architect Arne Jacobsen, whom revolutionized the sanitary tap history and the end of the 70's.
BORGIA expresses a rich product collection coming from the creativity of Guido Bellucci and Francesco Mazzon of the interior design studio BMB Progetti. Their creativity has found a fertile ground in using stainless steel. The rigours expressed from its shapes is amplified from a large variety of items also thanks to the idea to offer two types of handle for a unique body.
One very essential handle -a cylinder enriched from a stiff cut giving a flat frontal section- another one always minimal handle with bezel on the upper of the cylinder to give an ergonomic grip. The first one is identified by B letter at the end of the item references, while the second handle is identified by letter A.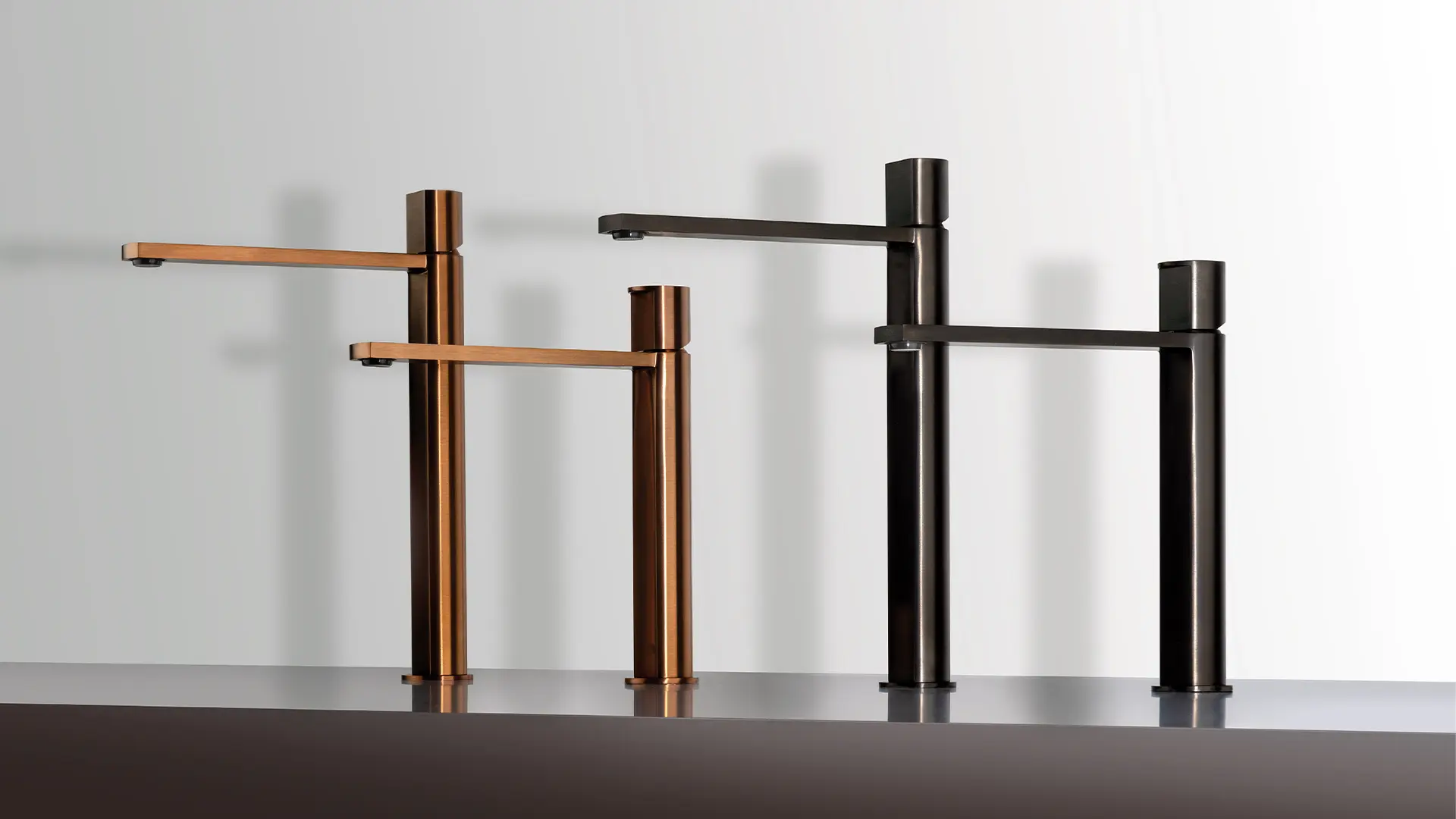 Completano la serie per l'ambiente bagno i rubinetti per la vasca, sia a parete, a pavimento che bordo vasca con o senza bocca di erogazione, insieme agli incassi doccia a 2 e 3 vie, disponibili sia come elementi separati tra loro che presentati su una unica piastra.
BORGIA installa una cartuccia da 25 mm per lavabi e bidet ed il suo aeratore, che assicura un getto morbido ed areato, garantisce un consumo d'acqua inferiore o uguale a 6 litri. E' disponibile nel tradizionale colore grigio proprio dell'acciaio inossidabile e nelle raffinate finiture nero spazzolato o rosa spazzolato.
BORGIA offre, inoltre, un ulteriore articolo speciale. Un importante miscelatore monocomando, completo di doccetta e di pratico e funzionale flessibile a maglia nera in nylon intrecciato che rappresenta la proposta per la cucina.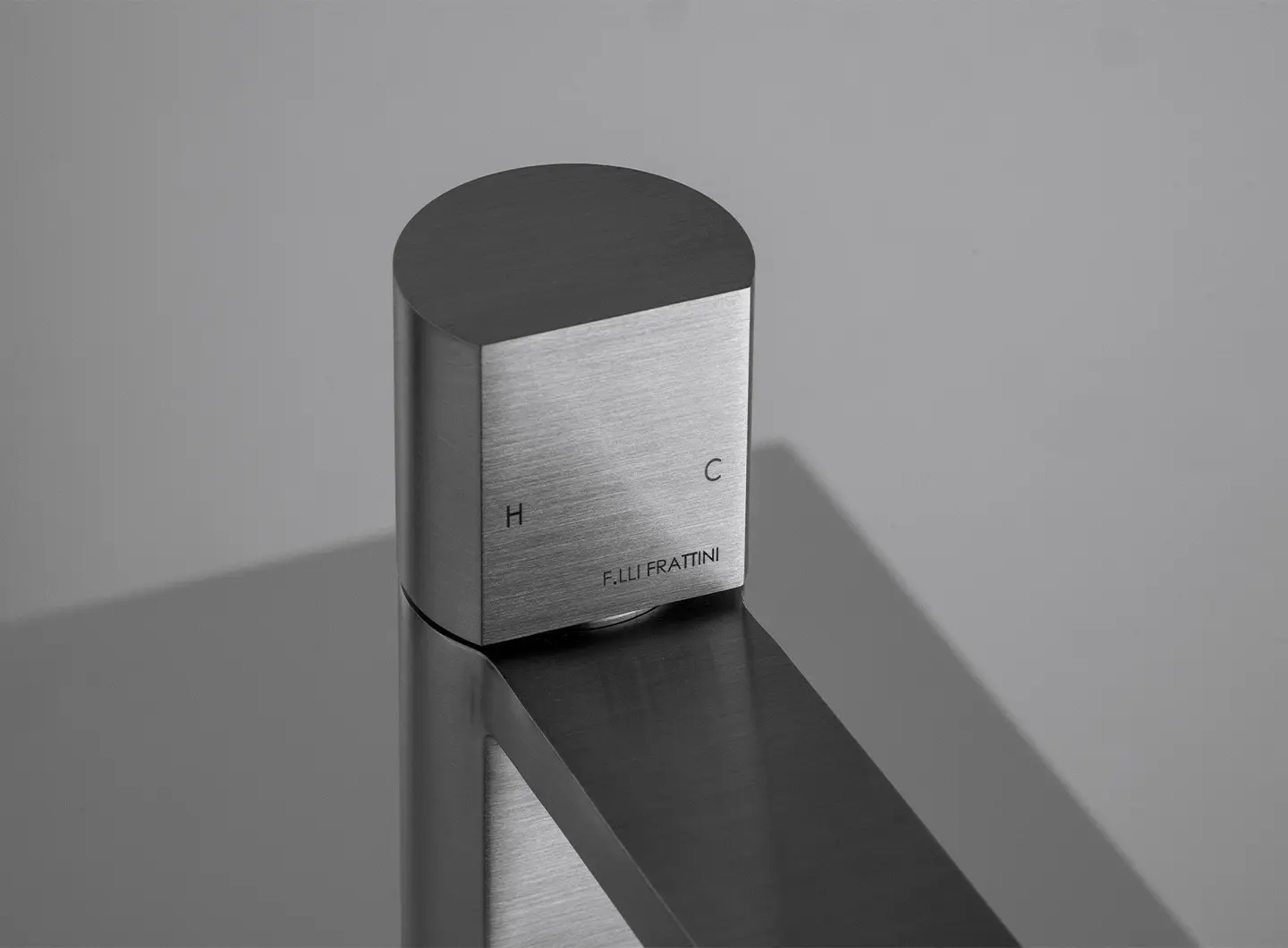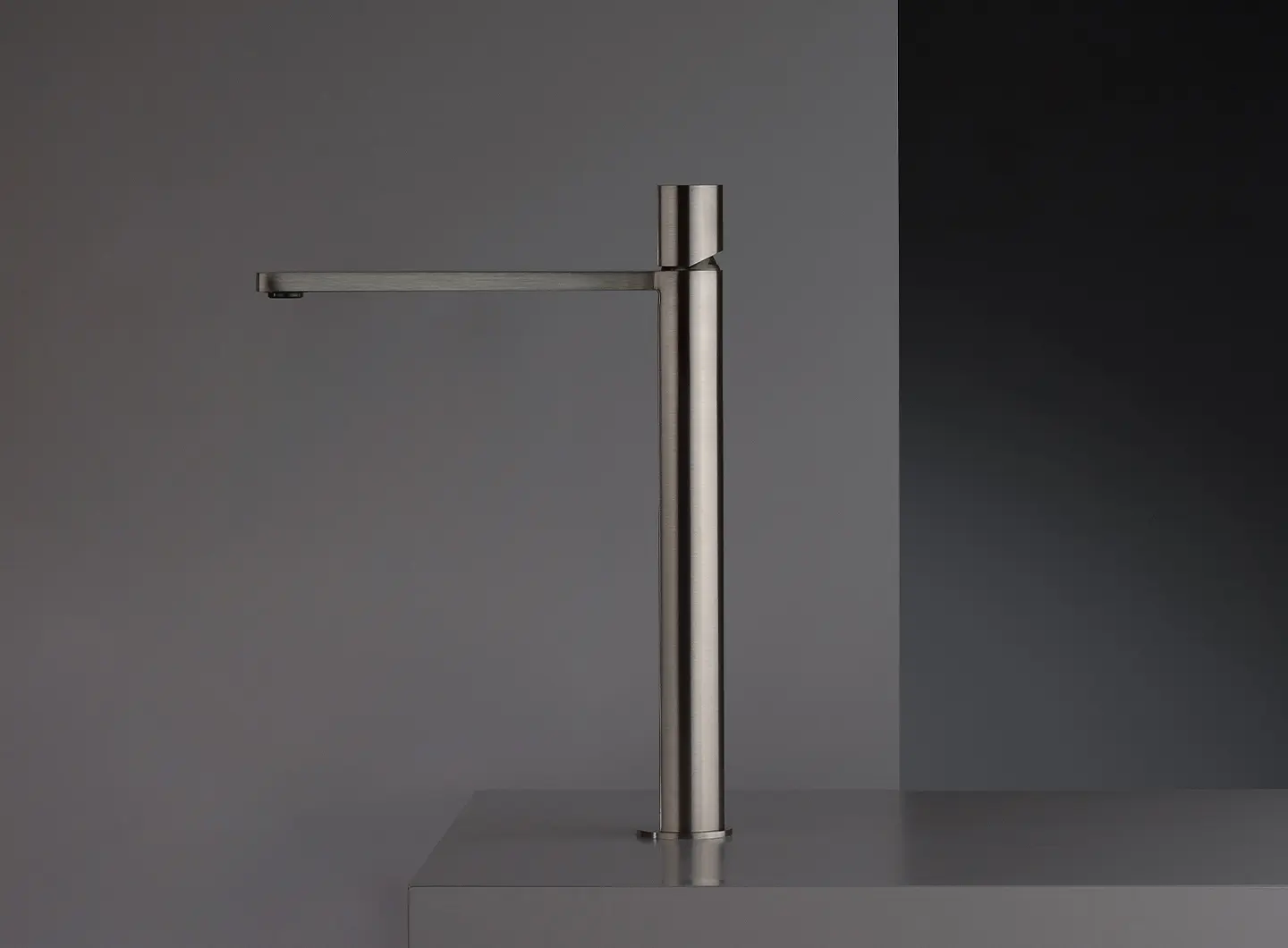 BRAND SELECTION
OUR PRODUCTS