Poliform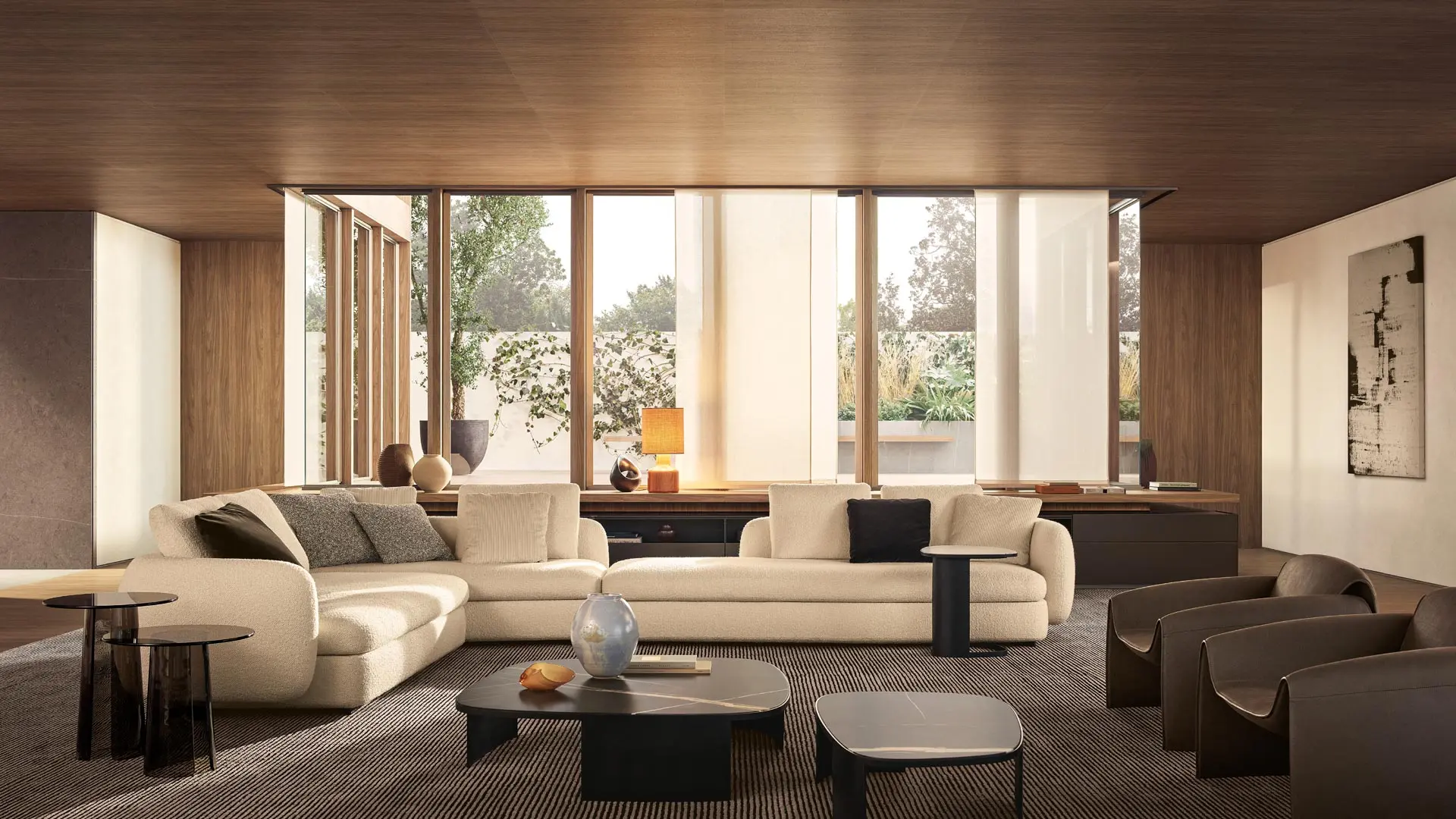 Poliform is one of the most significant industrial companies in the world of international furniture for design quality, project excellence and innovation.
History of a human company
Present and operating globally, Poliform is first and foremost a company of people.
The human dimension is the unit of measurement of design, production and relations - today as in 1970, when this family history, even before it was entrepreneurial, began.
Poliform was born on the initiative of cousins Alberto Spinelli, Aldo Spinelli and Giovanni Anzani, who transformed the family artisan company founded in 1942 into a modern industry. The new name, Poliform, marks the gap with the past, suggesting flexibility, simplicity, elegance and openness to the future.
"Poliform is a family, a team, a vision. But above all, it is a brand that has a unique way of creating a sophisticated and timeless elegance."
Jean-Marie Massaud
Our design philosophy
Cultured and contemporary beauty, timeless elegance and technical excellence. Poliform design philosophy is embodied in systems and accessories capable of blending with ambient architecture, linked by a unique and recognisable aesthetic appeal.
Design always goes hand in hand with research into trends and a meticulous selection of materials and finishes, in accordance with an idea of style that expresses its character and uniqueness in the harmony of the tones, the elegance of the combinations and the quality of the tactile experience.
In the Research&Development department, architects and engineers work on new projects and design solutions with the creative input of partner designers.