Kelly Hoppen "Live life to the full with a smile"
Add to bookmarks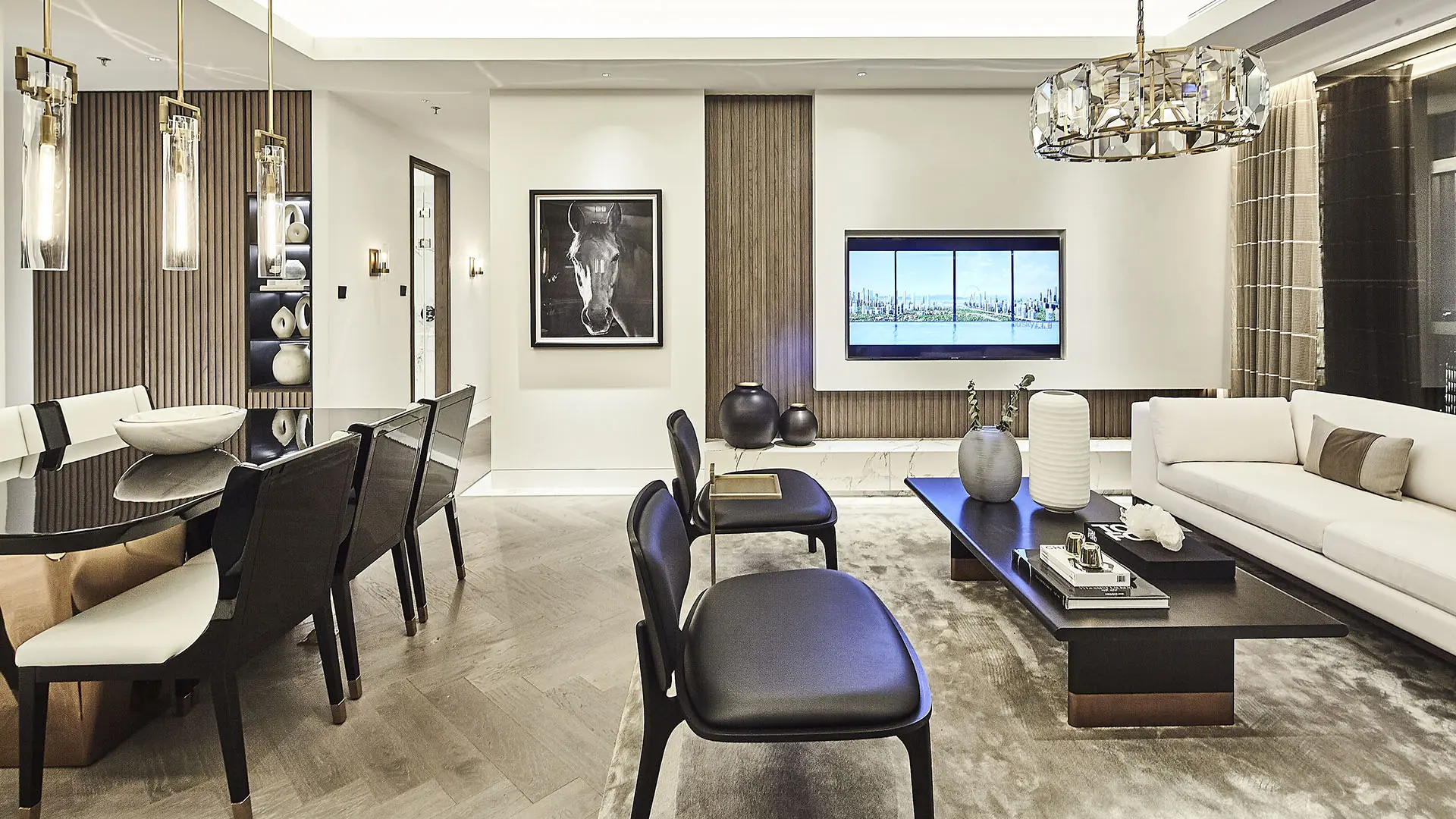 A tireless traveller and art lover, her projects blend the richness of the Western world with the exoticism of Oriental culture. Time, for her, is the real luxury.
Her career was shaped at the age of 13, when she decided to redesign her bedroom. It was like a bolt of lightning. Designing, planning and creating were to become an activity that is as satisfying (not to say multi-award-winning and internationally recognised) as it is intense. Dubbed the queen of interior design, her clients include dozens of VIPs. Her projects channel understated and harmonious creativity, a balance of order, Oriental simplicity and western taste. Her palette of choice is neutral: shades of white, beige and grey to which she adds touches of green, powder pink, pastel blue, orange and bronze. She is a fan of wellness and has been an ambassador and consultant for Technogym for a good many years and believes that technology will achieve more than we could ever have imagined. Her watchword and her secret weapon are her smile.
How would you introduce yourself to someone who doesn't know you? I am Kelly Hoppen a designer for 44 years with a passion for anything to do with design.
The main trait of your character? Fiercely loyal and passionate about life.
What did you dream of growing up when you were a child? Exactly the life I am living.
What do you value most about your friends? Loyalty and honestly and kindness.
What is happiness for you? My family, my daughter, mother, grandson, partner.
All Time favorite Designer? Christian Liagre he was insanely talented and so true to his values.
Who are your fictional heroes? Marilyn Monroe, Mohamed Ali.
A hero in real life? John. My partner.
Your Favorite musician? Too many, Marvin Gaye for one.
Your first design memory? My bedroom when I was 13 I was allowed to design the entire room.
Is there anyone you'd love to add to your client list? will.i.am.
Your favourite colour? Taupe.
Your favorite textile? Linen.
Your home is …? My sanity, my core.
Where in your home are you happiest? Everywhere.
If you could change one thing about your home? To have a garden.
Your biggest home extravagance? Art and photography.
If the walls of your home could talk, what would they say? She is having fun.
What makes a room work? Balance: colour, texture, music, lighting.
What should no home be without? Music and great lighting.
Privacy or conviviality? Privacy.
Your magic place? Our barn in the country oh and my dressing room.
Your favorite object? Too many but my Ali photograph.
Great Britain or South Africa? Britain.
What is luxury? Time.
The best business advice designers have ever received? Listen.  
What's your dream interior design project? I have done so many, but a boutique hotel would be my dream now.
What are you looking forward to in the near future? Christmas and a break.
Your life style? Chilled and real.
Your life motto? Live life to the full with a smile.