Draga & Aurel: the sense of the unexpected of materials
Add to bookmarks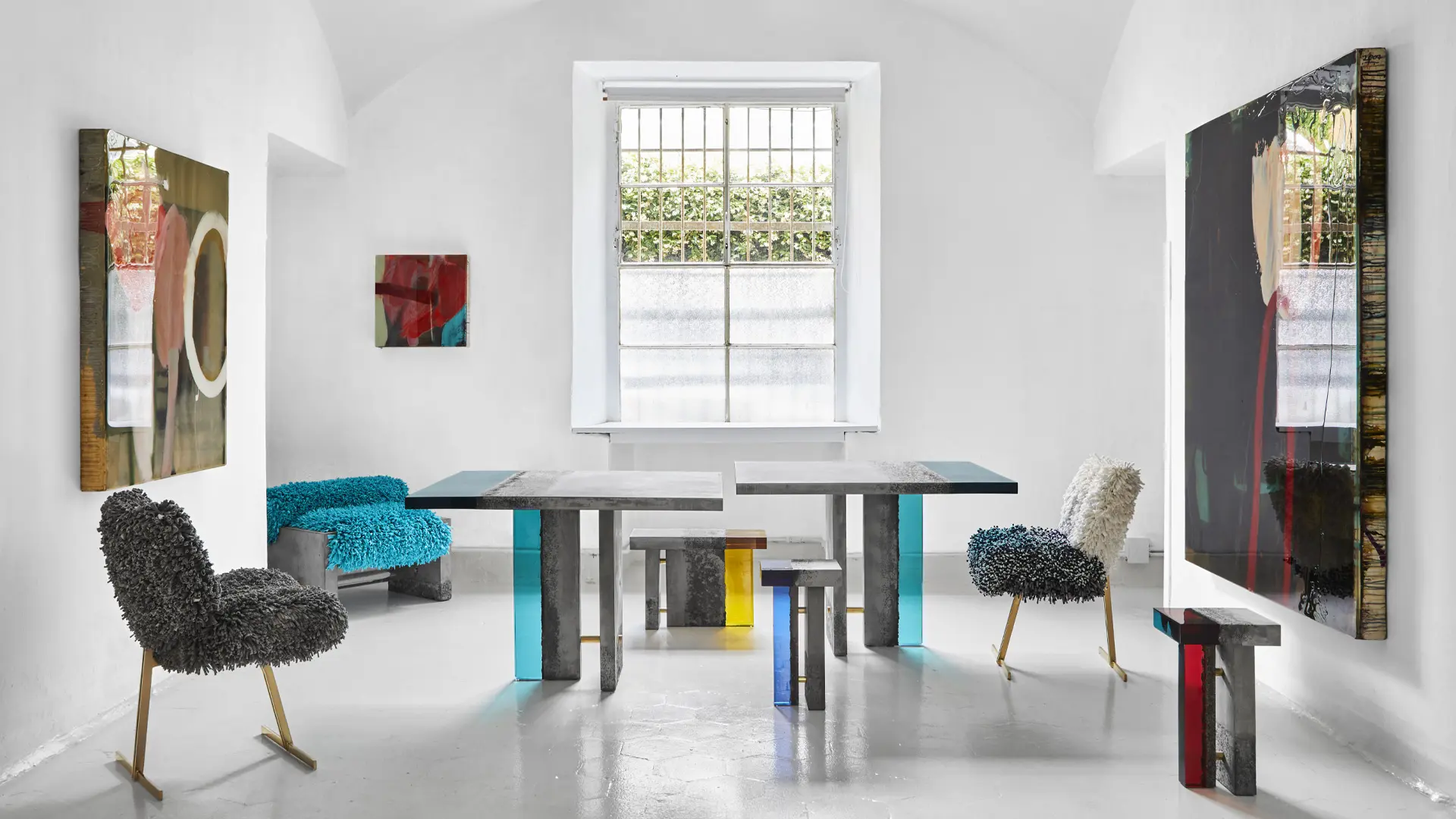 We meet one of the most influential couples in Italian design to learn about the sources of their creative work and their approach to different projects. And to get some glimpses of the upcoming Salone del Mobile.Milano
Draga Obradovic and Aurel K. Basedow, aka Draga & Aurel, partners in life and work, are widely recognized for their original and experimental methods, combined with an artistic approach to materials and composition. They can boast important partnerships with companies in the furniture sector, such as Baxter, Wall&Decò, Gallotti&Radice, but also Galleria Nilufar  and Rossana Orlandi. Their creative approach is devoted to spontaneity and the search for a playful experience, embodied in intensely seductive and poetic works, fusing color, transparencies and materials.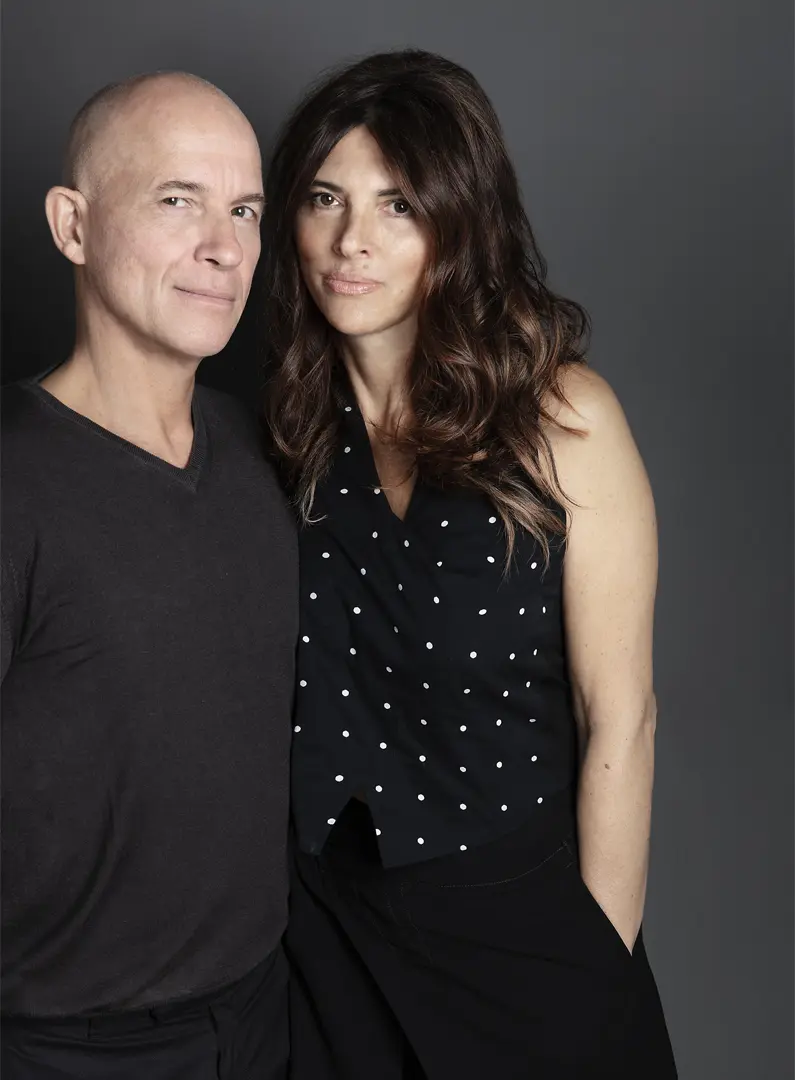 How did you come to found Draga & Aurel?
Aurel and I are a couple in life, too. We both studied art in Italy and then we chose different paths - in textile design and music - until, about 15 years ago, we felt the need to change something. We started from a shared passion for vintage combined with our artistic origins. We started from reclaimed furnishings. We would buy armchairs and other furniture in second-hand markets around the world and give them a new life with fabrics and resin. In this way, by combining our knowledge, in our home garage, we set up the Draga & Aurel practice in 2007.
What distinguishes your stylistic hallmark?
In a nutshell? Transparency, color, material and a lot of enthusiasm. Through our work we want to convey playfulness, light-heartedness and beauty. Besides, our pieces often come into existence quite naturally, by combining materials, mixing colors, playing with forms and thicknesses, sometimes accepting (and embracing) the unexpected.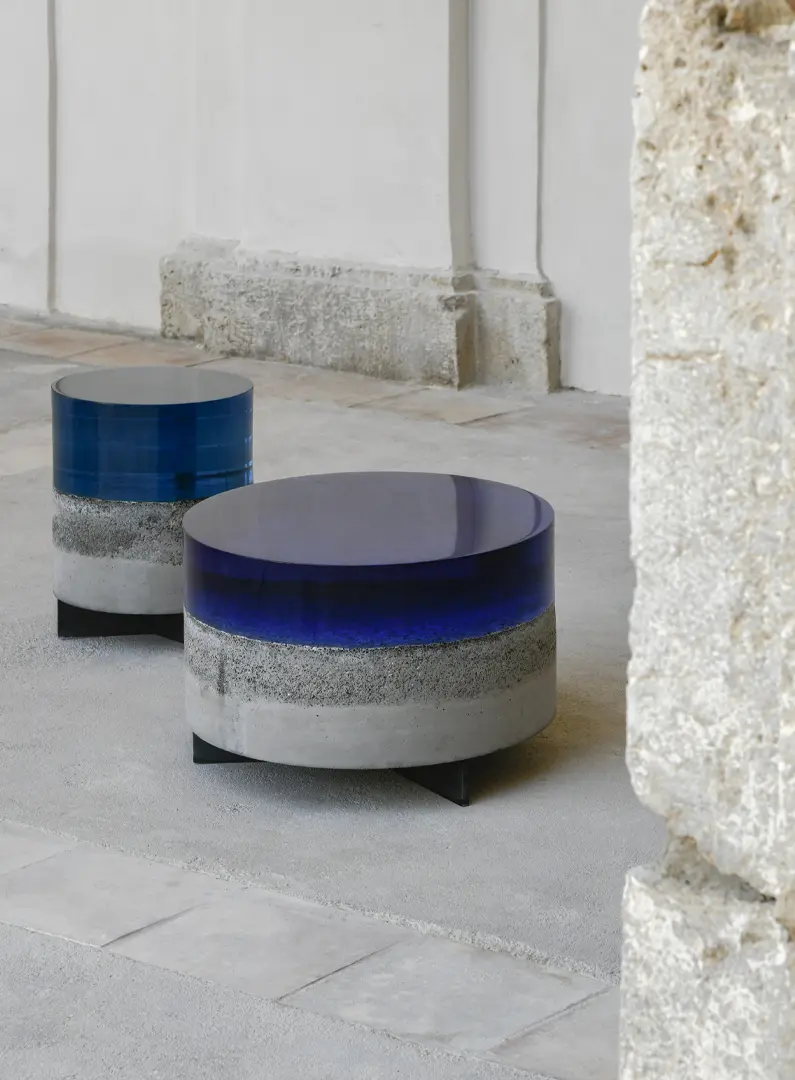 Design, art and craftsmanship: three factors that are united in your projects. How do they coexist?
Everything arises and is given a shape in our studio and atelier in Como, where we design, experiment, and produce our design pieces. In the same place Aurel is busy with his artworks. We engage closely with all the phases. We work the objects by hand with craft skills. We grasp the stimuli offered by materials, forms and colors, trying to keep alive the dialogue between all our works.
Is there a particular material that you favor and that represents you most?
We definitely achieve our maximum expression by using resin, an indomitable and unpredictable material. It offers us incredible creative opportunities through its interplay of transparencies and shades of color. In addition to its aesthetic importance, we also see resin as having a symbolic value. We like to combine it with other contrasting materials, such as concrete, both in design objects and artworks.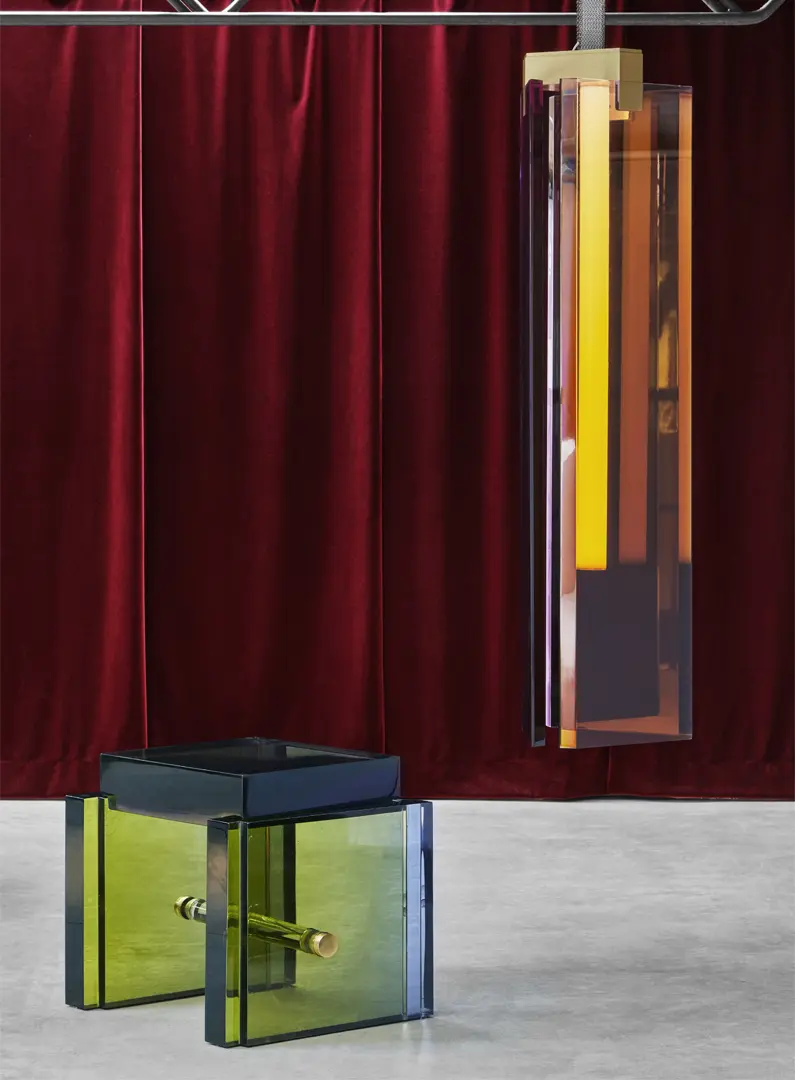 From collaborations with companies such as Baxter and Wall&Decò to collections for Galleria Nilufar and Rossana Orlandi: how do you approach the different firms you work for?
Underpinning every collaboration there's always a trace of mutual love. We're curious, and interpreting a company is always a big challenge, as is projecting our artistic sensibility into an industrial product. When we work with galleries, like Nilufar and  Rossana Orlandi, we let our hair down to play and express our imagination.
Is there an object that best represents your work?
Joy lamp? Golia Coffee Table? Cala bench? Bon Bon? Caramel? Beba? (Draga & Aurel laugh): we can't choose!
What will you be presenting at the next Salone del Mobile?
Less than 70 days before the Salone... We're in full creative swing. We're designing several new pieces that we really like. We'll present them in very scenic installations at Rossana Orlandi and Galleria Nilufar, with light and color as their standout features. And at the fair there will be our new pieces designed for Baxter and Wall & Deco. We can't wait to reveal more!