The business of sustainability according to Roberto Monti
Add to bookmarks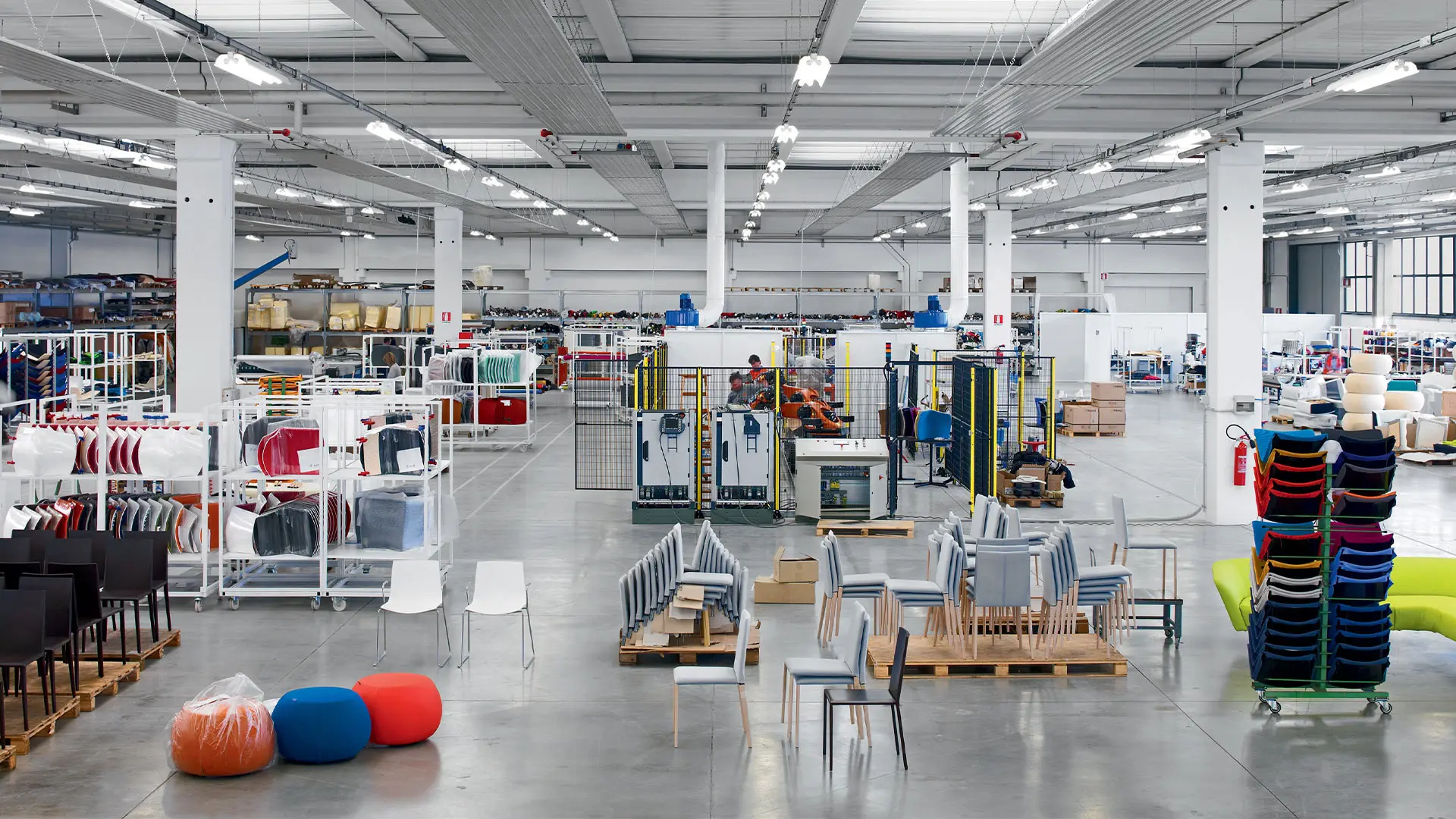 Arper's "new" CEO sets out the visions, strategies and values of a company that designs to improve relationships. Including the most important one: that between man and nature
Almost a year after taking over as CEO of Arper, Roberto Monti talks to us about his new role, his commitment to making a difference on issues such as sustainability and international strategy and about a brand with "healthy" values, which operates with environmental responsibility and people's wellbeing at its heart, be they employees, suppliers or clients. Without skimping on identity, coherence and empathy.
What he has to say is direct, honest and down to earth, from which a great respect for the company and the desire to win various fundamental battles along with his team shine through. The greatest concerns the circular economy (given that, in his view, the Metaverse will not prove to be the new Eldorado of design). 
How did you get to know Arper, and what made you choose the Veneto-based Feltrin family business?
I knew about the Arper brand, but only met Claudio a few years ago at the AIDAF (Italian Association of Family Businesses), when he had just been appointed president of FederlegnoArredo. As we talked, we realised that we shared the same thoughts and visions about the challenges and opportunities facing the Italian furniture industry. In particular, Claudio asked me to consult on the issue of sustainability: I made contact with the company and my colleagues at Arper and realised that the brand was a "little gem" with a powerful identity, healthy values and great potential, at the heart of which, in an extremely genuine manner, was environmental responsibility. All of this convinced me to accept Claudio Feltrin's proposal.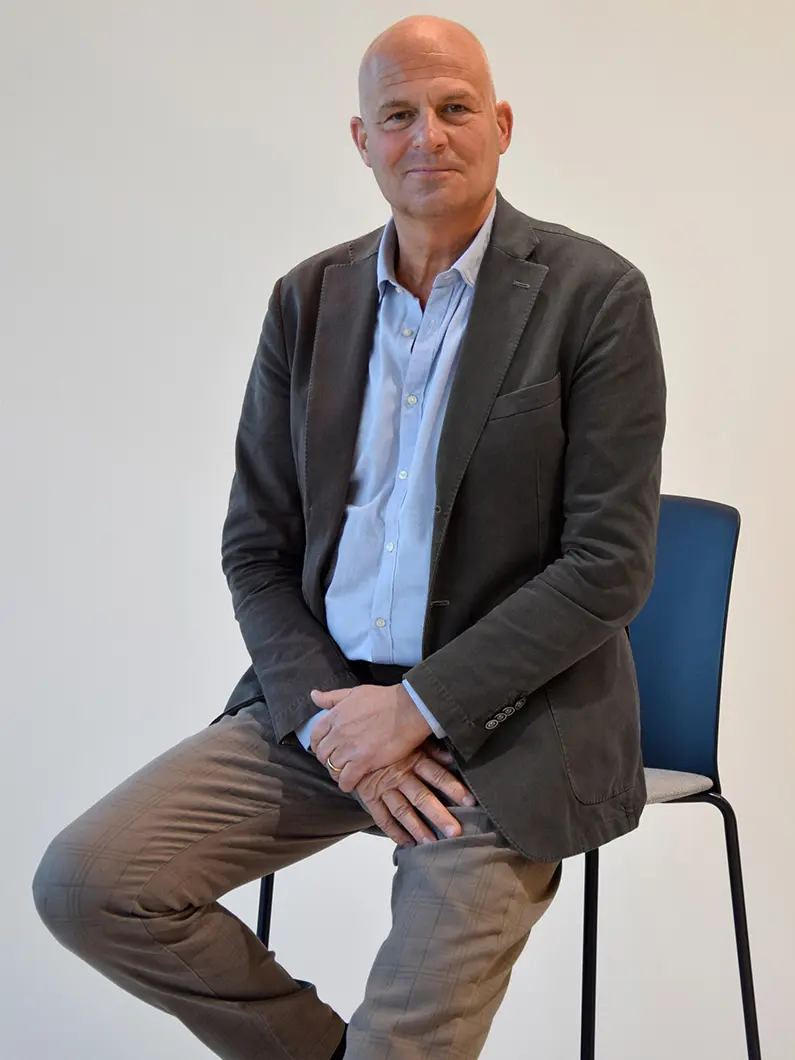 Arper has 15 showrooms around the world, 6 of which serve as headquarters for the group's subsidiaries. The showrooms in Milan, Cologne, Amsterdam, Oslo, Chicago and Los Angeles are meeting places for the local communities of designers and architects. Its distribution network spans over 90 countries, with 91% of its turnover deriving from exports. What are the plans for bolstering this growth strategy?
I accepted the offer to join Arper precisely because of its openness and vocation towards internationality, for its ability to understand markets and contexts outside Italy. In this sense, there's a lot of work to do to nourish, promote and develop this strategy, continuously boosting levels of awareness, reputation and consideration - obviously without changing the brand's identity. We want to continue along this road with everything the brand has to offer: not just products but also solutions for spaces and relationships. It's a case of strengthening and amplifying our offering so that it can be contextualised in new and cross-sector environments because - while versatility is one of Arper's strong points, allowing us to insert the brand in different spaces and life moments - its fluidity has to be able to capitalise on the power of all our outlets as well as finding new touch points.
That said, how much do you reckon the brand can grow?
A lot, I think, but it's important to establish what one sees as a "success" and what parameters are used to measure it. Aside from a purely financial yardstick, we set a great store on brand penetration and, while Arper products are very well known, there's always a wide margin for growth. But we want to achieve this growth by doing what is right for the brand, for its identity, for its values, without being obsessed by a "figure" we have to meet.
Creating a new product means taking care of each phase of its development – from design to production and environmental impact. How difficult is it these days, given the current financial and political scene, to be consistent with the desire not to harm the planet when it comes to furniture production?
When it comes to developing new sustainable products and methods of production and distribution, you have to have a strong, solid roadmap that allows you financial power and an ability to make a significant impact on the relevant markets. On one hand, consumers are increasingly conscious and careful of the planet, and on the other it's hard for them to understand what real environmental responsibility means in terms of production and materials. Which is why it's confusing. So it's very important, as a company, to have, one's own "compass," to be conscientious and consistent with one's own choices and then embed them in reality, in one's products and in one's communication, without losing sight of the objective.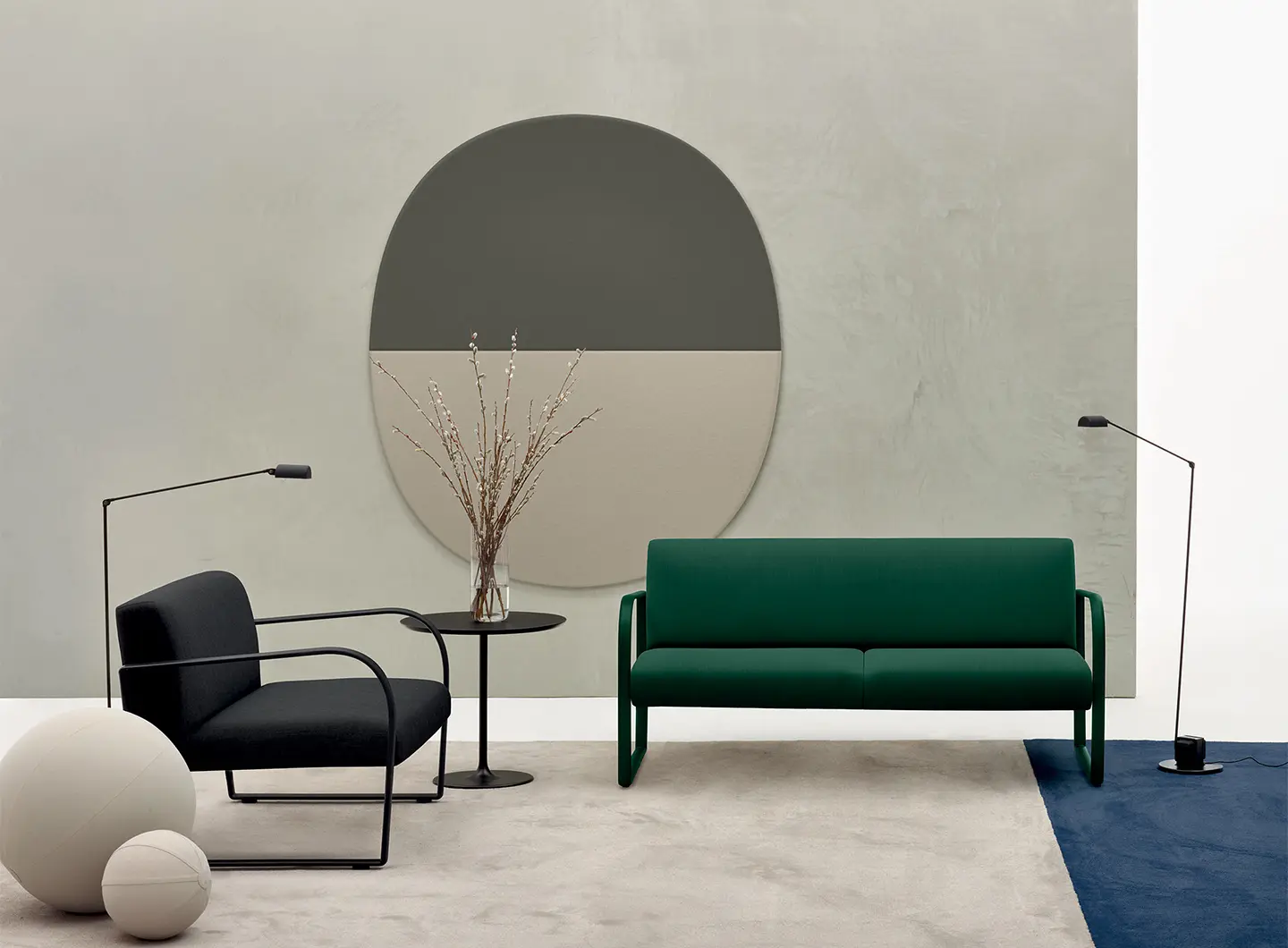 What milestones have been reached and what concrete objectives are you aiming for?
So far, Arper has worked really hard not just in terms of sustainable production but also in terms of developing standards that have become benchmarks for the furniture industry. Certainly at sectoral level, moving from a linear to a circular economy is no easy matter, it and calls for much greater effort and the involvement of many other interlocutors. We set ourselves a series of objectives as a brand through the programme Ten Jobs in Five Years, which applies to the entire company and goes from our business culture to our actual operations, taking in the entire value chain, from the suppliers upstream to those downstream. It is all built on the three pillars in which Arper firmly believes: Quality and Wellbeing for people, Transition from a linear to a circular economy, Reduction of environmental impact.
Sustainability, fluidity and culture have therefore now become crucial elements for business. With regard to what you have already told us, is there anything else to add?
I'd say some fluidity around the living environment, what we call the project of living. In a world in which people are increasingly wondering where and how they want to live, without making a clear-cut distinction between work and private life, I think it's crucial that there is a sort of empathy on the brand's part that enables the product to be developed in a certain way, so that it can then be inserted into the context or contexts chosen by the user as well as possible. So, interior design, as conceived by Arper brings with it this added value: it's not a case of "plonking" a product into a space but of giving it an extra reason for being there.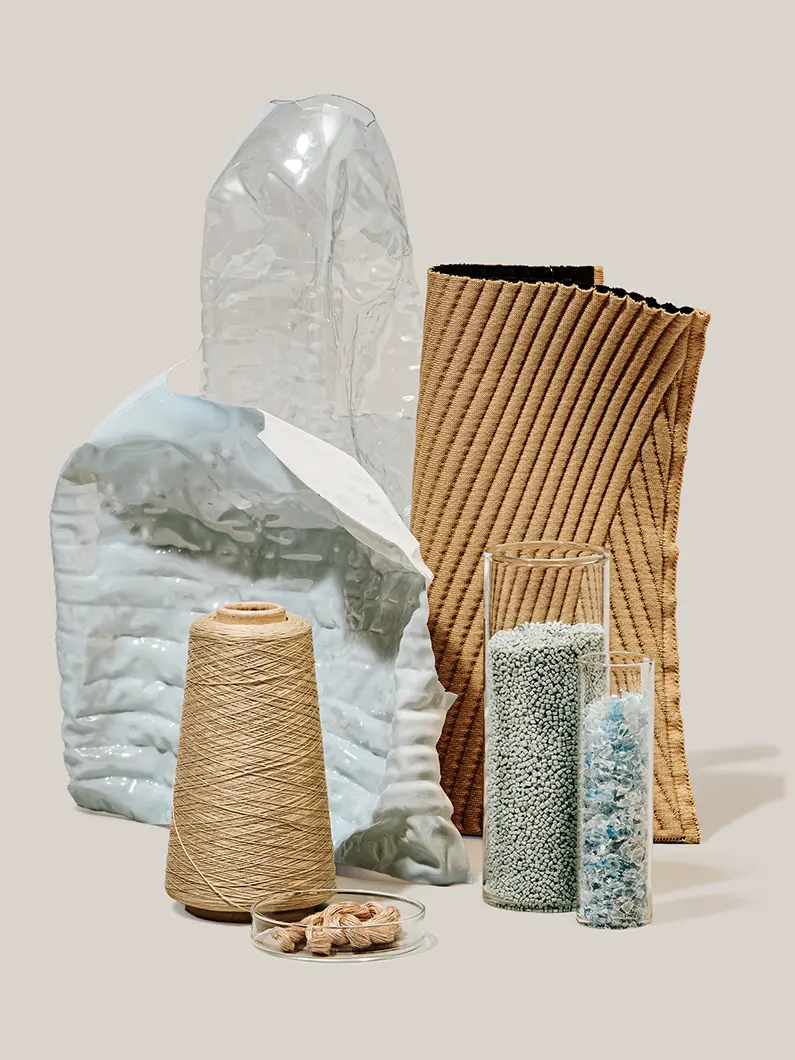 Will physical shops be even more important in the future? How will Arper deal with the aspect of digital transformation, which is becoming increasingly predominant, with phygital fairs and a greater boom in e-commerce?
I'm sure the physical space will continue to be important. Perhaps the nature of it will change, it will have to find and offer new values and experiences. Now we've all moved onto omnichannel: the consumer doesn't do everything on one single channel, which makes it crucial to understand and customise the customer journey, using digital differently to the way we did ten years ago. Digital certainly has the ability to attract, to create interest and offerings – despite the fact that there are flagship stores designed to be pure, single-brand statements – but we need to know the extent to which it manages to satisfy. In the sense that, in our sector, we will always want to go to a shop to feel the material, see a colour in real life, test a product. Then we'll decide how to buy but, in the meantime, the process has been a mix.
So will the Metaverse fail to be a new design Eldorado?
It will be complementary and functional, it will play a key role but it won't be exclusive. It will be up to the brands to decide how much they want to focus on that particular dimension.
Your main ambition in or for Arper?
For myself, being able to make a difference. But the brand has the same ambition: to make a difference as a design company as a leading example of responsible business.