Wooden furniture and accessories at the Salone del Mobile 2022
Add to bookmarks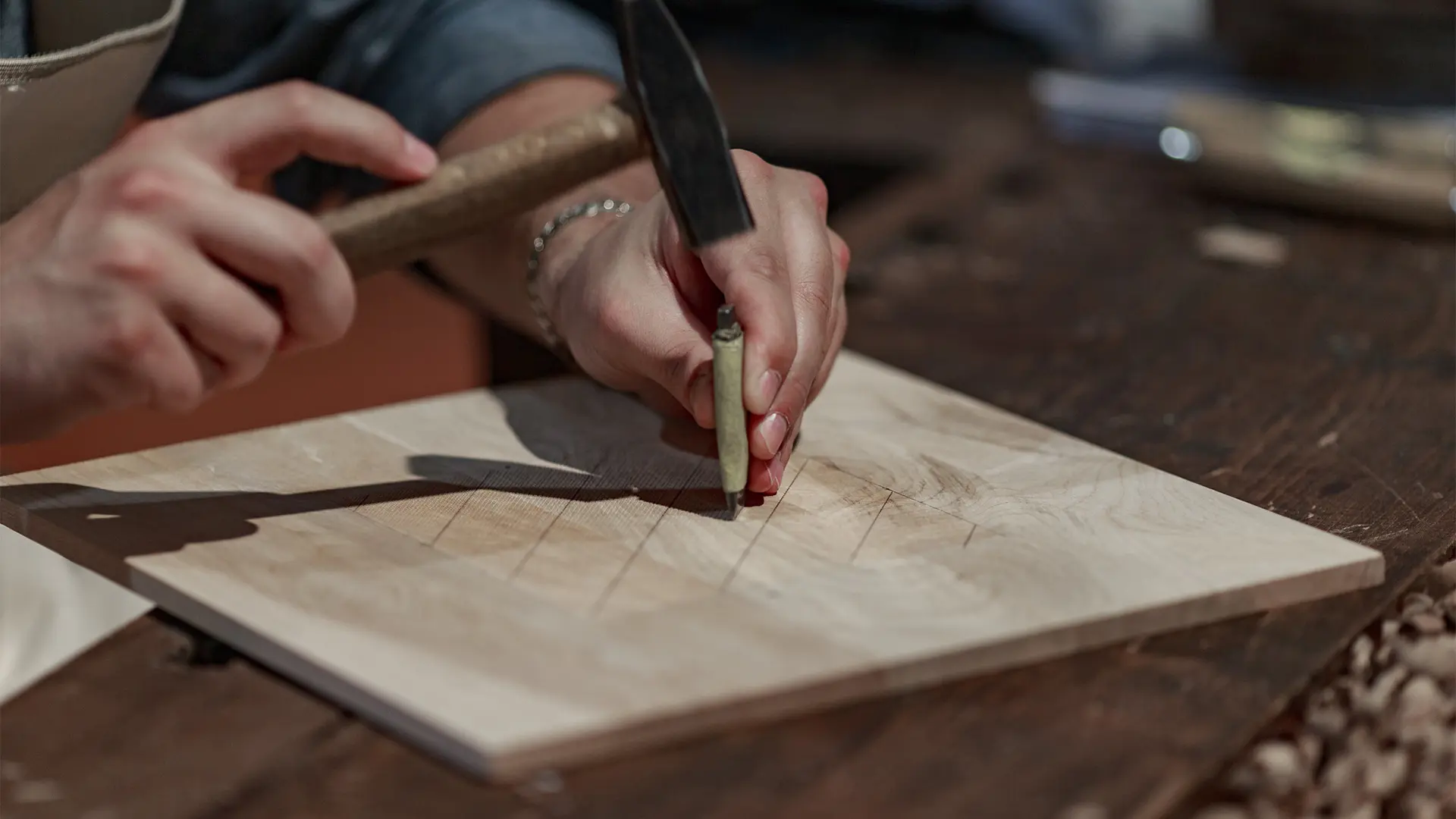 Several brands chose this natural material for the new collections presented during the exhibition
Sustainable, recyclable, eclectic, wood brings with it a romantic mood that makes it an essential element even for the most avant-garde contemporary designers, as we saw at the last edition of the Salone del Mobile. Once there were no alternatives, but over the decades it has sometimes been supplanted by new synthetic materials. Yet in the long run, their seemingly revolutionary potential has proved a disappointment. So much so that today one of the emergencies on the planet is how to free ourselves from them. Now is the moment to discover  the wood-oriented brands at the Salone 2022.
Featuring its great lightness, Ondarreta presents wood in the Ika folding chair-non-chair and in the Ele Wall clothes hangers by designers Eduardo Cámara and Patricia Ibáñez. Made from curved wood given simple, quintessential forms, they can be grouped together or used separately to create personalized patterns.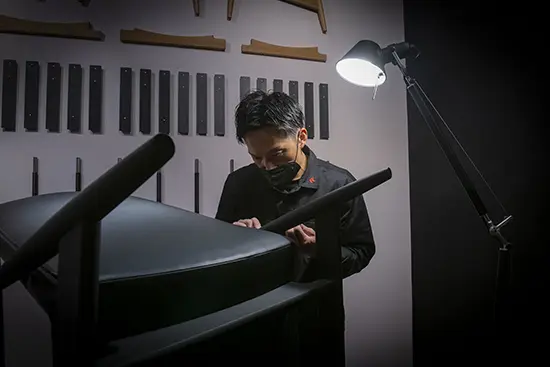 Founded in 1992 in Fukuoka, on the northern coast of the island of Kyushu, from the start Ritzwell set itself a mission to develop its company internationally by its exclusive designs, the use of natural materials of the highest quality (walnut and oak) and outstanding standards of craftsmanship that stamp their character on an effective collection.
Delicate but versatile, the bistrot 976 table by Rolf Benz consists of three legs invisibly joined. Devised for the contract sector, it is also ideal for increasingly minimalist domestic spaces. Available in solid natural oak, black stained oak or American walnut.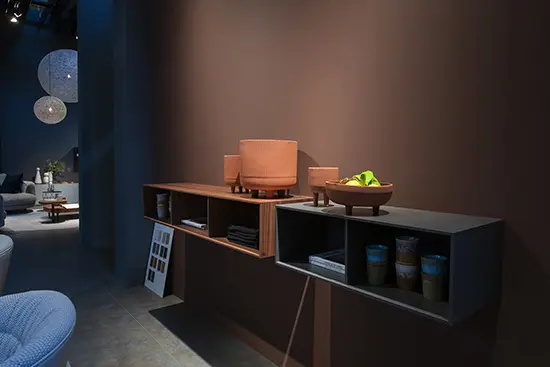 Since 1978 the Van Rossum company has been designing and producing timeless hand-made furniture, making  skillful use of materials in collaboration with international designers. The brand's creations, tables, chairs and furnishings with simple lines find the best allies for their style in the ribbing and cleavages of the natural material.
Porro continues its minimalist research with a new version of the Materic table. Designed by Piero Lissoni in 2017, it is now revisited with a new oval top and truncated-conical base, both in sanded natural ash, an extra-light finish of Nordic inspiration. A silent object embodying visual harmony, poetically minimalist, vibrant in space and enchanting by the delicate nuances of nature.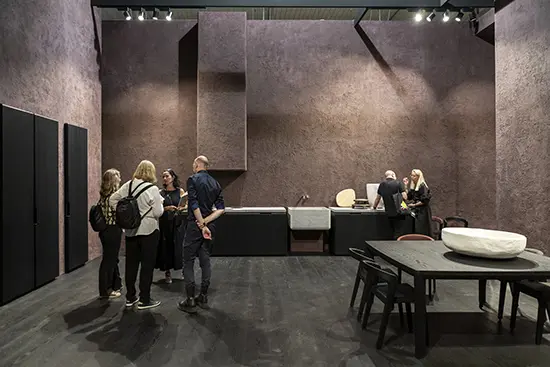 There are many new proposals from Riva 1920, ranging from the living area to the sleeping area, focusing in particular on tables and storage units, and expressing the soul of solid wood to the utmost through the most unusual and refined forms. Traditional woods are combined with surface finishes in the wall cladding that enhance the craftsmanship and technological innovation.
Gebrüder Thonet Vienna presents the Loop family of chairs, India Mahdavi's first project, comprising a chair with armrests and a two-seater sofa in which the distinctive feature is the circle wedded to the tradition of curved wood that is the brand's signature material.
Faithful to its centuries-old industrial history, the Bosnian Zanat company presents a collection of hand-made furniture and accessories with the carving technique that became a Unesco intangible cultural heritage in 2017: sculptural projects created in collaboration with some of the most talented international designers, such as Michele De Lucchi, Jean-Marie Massaud, Patrick Norguet, Sebastian Herkner and Monica Forster.
Finally, founded in 1993 in Gifu Prefecture, Hinokisoken is the most important manufacturer of wooden bathtubs in Japan, using two types of wood: Kiso-Hinoki, with its pink coloring, and Aomori_hiba, with a light green tinge, both sourced from forests over 200 years old. The two models designed by Motomi Kawakami and proposed for export have very pure squared or ovoid forms.