Homo Faber collaborates with SaloneSatellite
Add to bookmarks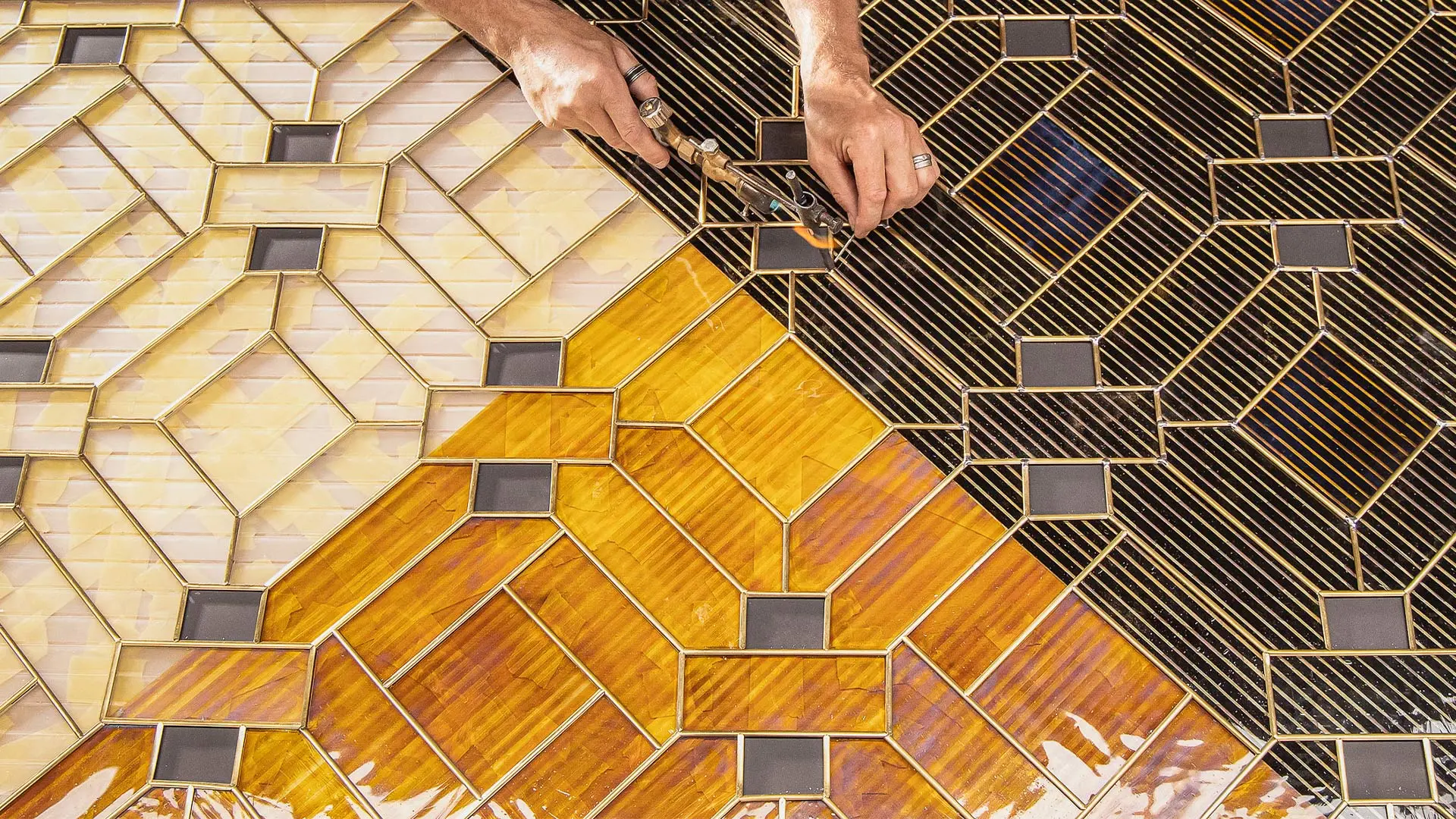 Homo Faber, the international exhibition of high craftsmanship, organised by the Michelangelo Foundation, returns to Venice.  Works by master craftspeople will be on show from 10th April to 1st May, with a focus on Japan and an eye out for young practitioners and intersections with the world of design
Homo Faber Event, the exhibition devoted to high craftsmanship organised by the Michelangelo Foundation for Creativity and Craftsmanship, is making its return to the Giorgio Cini Foundation on the island of San Giorgio Maggiore. From 10th April to 1st May, objects in everyday use and decorative objects, materials, techniques, processes, live demonstrations and the connections between craftsmanship and the arts and the design world will be featured in 15 exhibitions designed by a team of international curators and designers. Following its debut in 2018, this edition will celebrate the "living national treasures" in Europe and Japan, those masters who make up a country's heritage.
The mission of the event is Crafting a more Human Future, as its subtitle states.  As the general curator and executive director of the Michelangelo Foundation, Alberto Cavalli remarked: "Sustainability for us means not just being environmentally friendly, but also friendly towards other human beings. Is a world without dreams sustainable? We don't think so. In fact, we believe that the craft culture enriches this vision. We also hope that the great masters selected will inspire those trying to find their own way, their own talent." Homo Faber's encouragement of young people and the start of a collaboration with SaloneSatellite organised by Marva Griffin reflect this spirit.
"It is very important to us that this edition manages to speak to the younger generations. About craftspeople, on one hand, helping them to find references, as well as empowering them and reassuring them as to the choices they have made, and about designers and creatives on the other, so that they can learn to dialogue with the craft world,  and build their awareness of the importance of craftsmanship. This is precisely why we see our partnership with SaloneSatellite as being of such enormous value and importance. SaloneSatellite has helped further awareness of Homo Faber in the young talents taking part in the event. Furthermore, we have together selected several figures of renown who will be invited to Venice. We think it important that they come along and see for themselves. Because creativity feeds off curiosity and we hope that this collection of marvellous things will prove stimulating and generate 'good' jobs for craftspeople."
Marva Griffin had this to say: "A closer association with craftsmanship is a wonderful thing for the youngsters at Salone Satellite. I'm also really happy because Sebastian Herkner is a child of the Satellite, as is Giorgia Zanellato and Daniele Bortotto".
Both are part of the team that has put together the exhibition spaces at the event. Herkner curated the Pattern of Crafts exhibition, creating a pattern inspired by the geometric motif in the churchyard outside the Church of San Giorgio Maggiore, enlisting 18 different ateliers to interpret it, harnessing different techniques, in marble, mosaic, marquetry and textiles. Demonstrating the potential for these processes in interior design.
The Studio Zanellato/Bortotto, comprised of Giorgia Zanellato and Daniele Bortotto, took  their inspiration from the floors of St Mark's Basilica for a new take on decoration. Tracing Venice is an installation composed of mosaics of different metals with special finishes, made by De Castelli, which are a homage to the mosaic floors in the Basilica.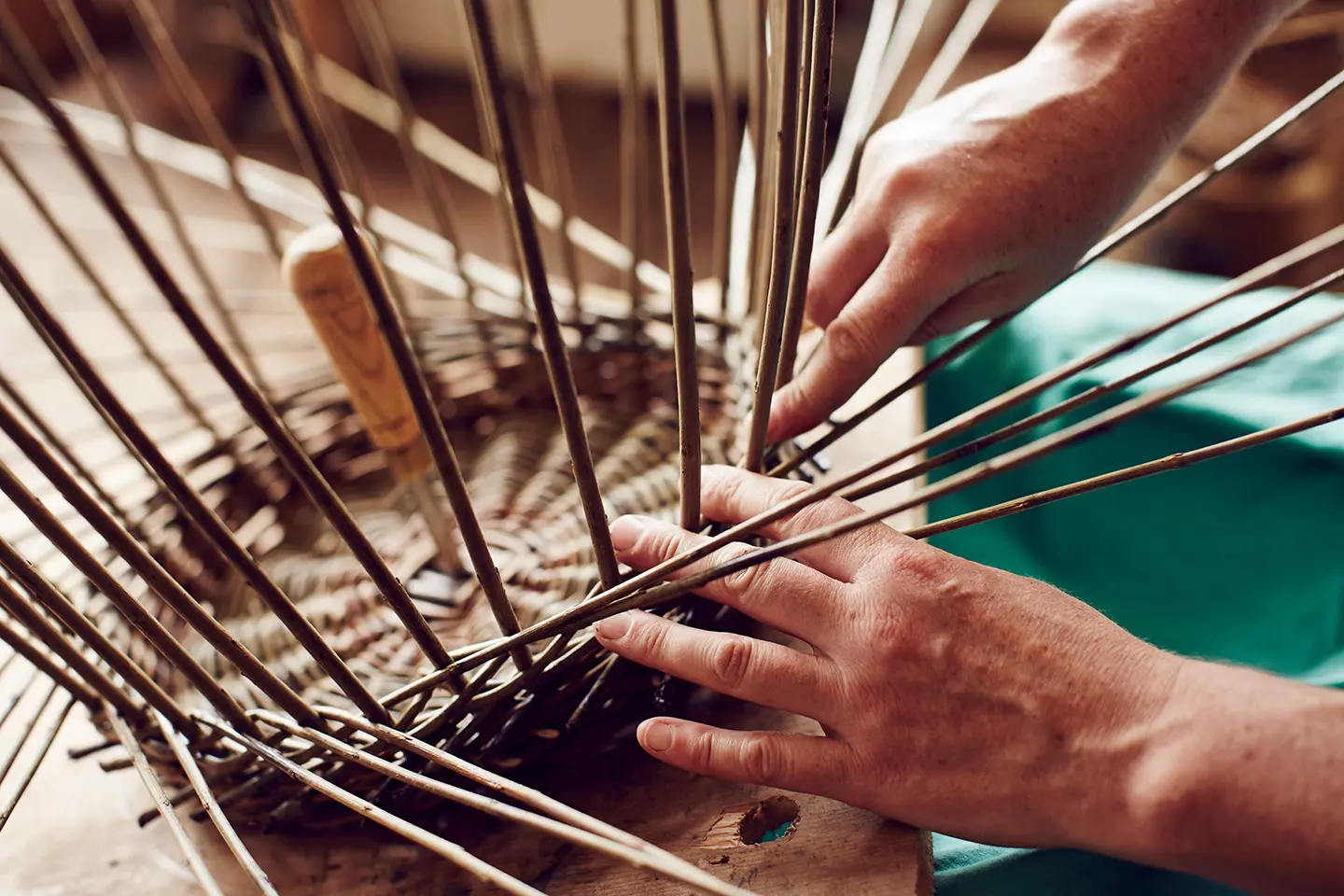 The other Homo Faber exhibitions include: a display of objects crafted by 12 Japanese Living Treasures designed and curated by Naoto Fukasawa and Tokugo Uchida.  Michele De Lucchi and his studio AMDL CIRCLE have produced a homage to paper crafting. Students on the MAS course in Design for Luxury & Craftsmanship at ECAL in Lausanne designed five interactive installations in collaboration with the Mec-Art Association in the Swiss town of Sainte-Croix. Naturally vases by Venini also feature, here imagined by flower designers; their creations will be placed in an immersive space imagined by Sylvain Roca. There is also the precious touch of Bob Wilson, who unveils the Japanese influences behind his theatrical productions, Puccini's Madam Butterfly in particular.
Last but not least, there's Next of Europe, curated by Jean Blanchaert and Stefano Boeri: a Wunderkammer of objects produced by master craftsmen who not only embody the finest European craftsmanship, but who also dedicate themselves to passing on their skills to the new generations or represent the newcomers themselves. 
After the lengthy halt called by Covid (it was originally scheduled for 2020), Homo Faber 2022 showcases the very best that the arts and crafts can offer designers and architects, i.e. those who can integrate fine craftsmanship into design. With an eye to the long run and staking our bets on the young, in the hope that they will look at this legacy and translate it into new forms of beauty.